Take one look at Arthur Zhang's Twitter bio (or 'X bio', I guess..), and you'll get a sense of what the CEO of this plucky Chinese hardware maker is aiming to do: design and manufacture the best handheld in the world.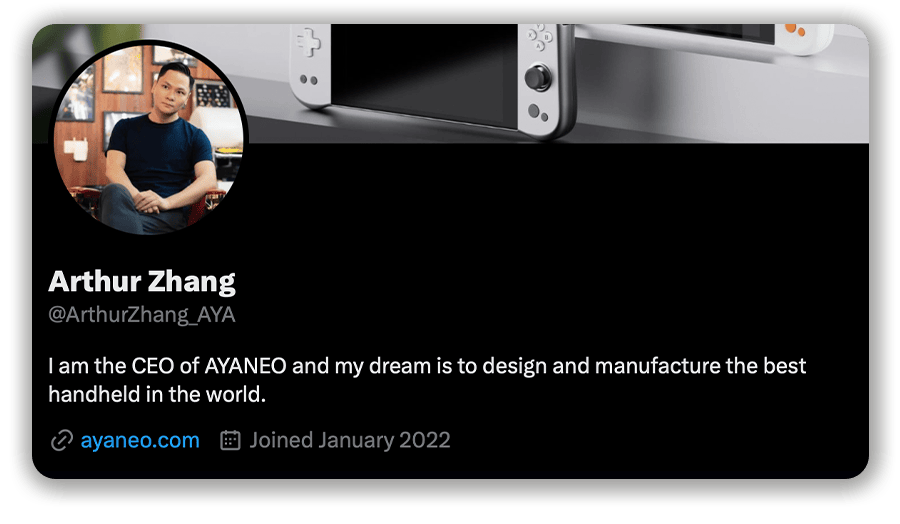 It's a really lofty goal — especially considering big players like Nintendo, Valve, and more recently ASUS, all either dominate or command immediate attention in the space.
But one thing is clear, this substantial dream to create the ideal handheld is one that Zhang and the team at AYANEO are pursuing with a dogged determination.
In working towards this mission, the company has released several handhelds over the past few years — and although the accelerated rate at which AYANEO pushes out new portables does give some consumers legitimate reason to pause — it's abundantly clear from AYANEO's output to date that this is a company with an almost laser-like focus on attempting to reach that 'perfect handheld' goal.
AYANEO are working out in the open, iterating at crazy speeds, and shipping real hardware — and the gamers who buy into to their vision are seemingly along for the ride.
We spoke with AYANEO CEO Arthur Zhang (尾巴大叔) to learn more about how this growing Hong Kong company operates, the process behind their ever-evolving handheld line-up, what he makes of the competition, and what the future has in store.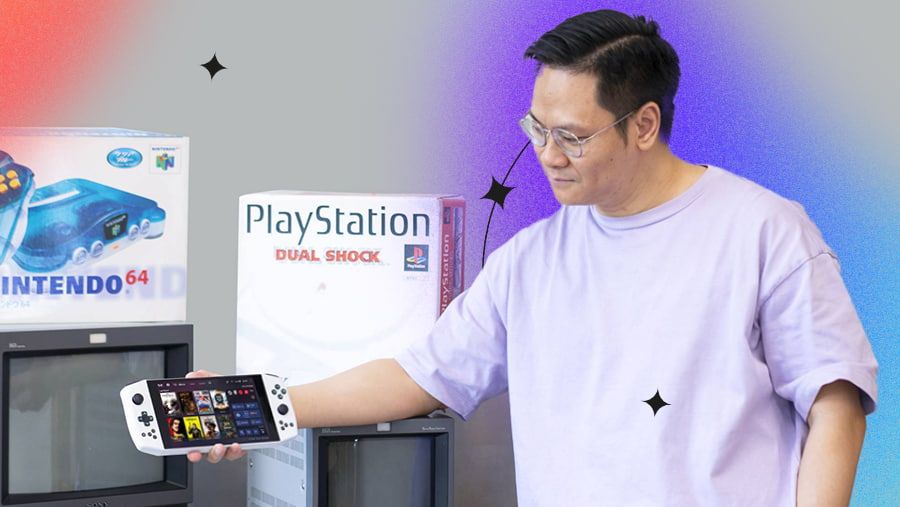 Laying Foundations in China's Tech Hub
AYANEO are still a young company, founded only in 2020. Zhang tells us that he still views the firm as a startup.
He took on the role of CEO in 2021, an admittedly tough time to become the boss of any hardware company.
The pandemic had a widespread impact on chip shortages and the global supply chain overall, with even huge multinational companies facing product delays and subsequent knock-on effects for months — be that for your digital camera, PS5, or even a hulking new SUV.
The chip shortages brought about by COVID were very real, so it's rather bold and somewhat daring that a small startup such as AYANEO actually took the plunge on entering such an increasingly energetic and competitive space when they did — particularly with giants like Valve, not only muscling in on the handheld PC arena, but almost redefining it — just as Zhang and team were getting started.
Thankfully for AYANEO, they have geography on their side — the technology hub of China, Shenzhen, is right on their doorstep.
Zhang highlights the multiple benefits of working near this global tech centre, along with what it means for the company overall:
"Whether it's negotiating partnerships, collaborating on new technology research, or managing the production line, everything is more streamlined."
Of course, he notes that the most crucial advantage of working in and around Shenzhen is the immediacy of access to the supply chain. Actually being able to grab those all important components and chips, ideate and iterate quickly, and make deals locally has proven to be essential for the growing company.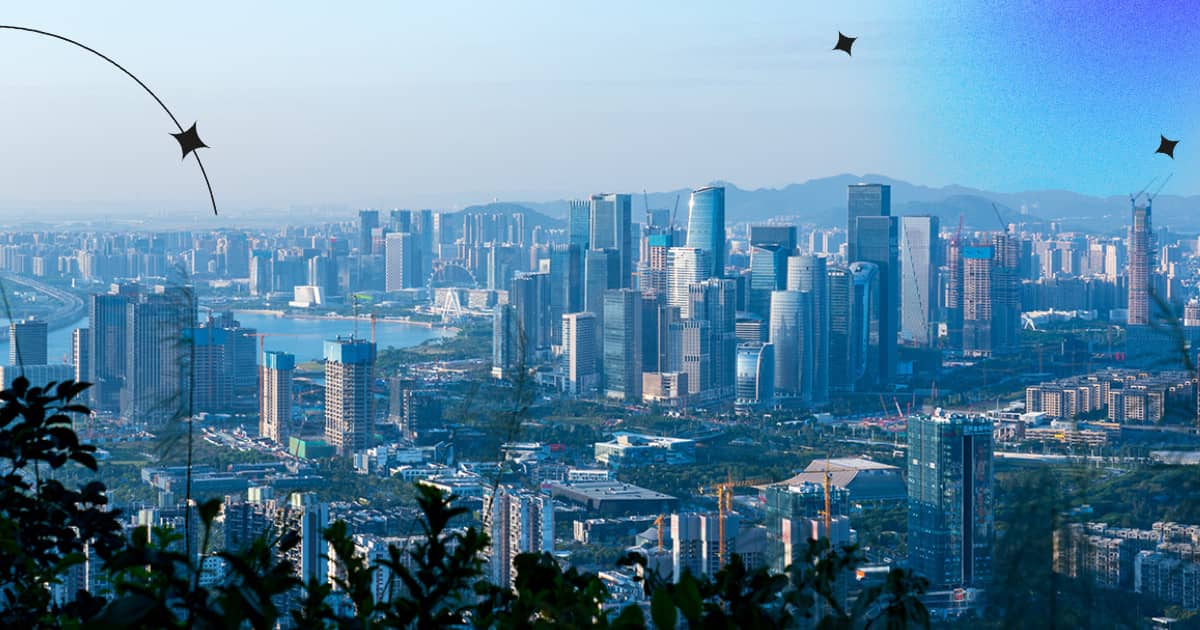 Zhang also notes how the allure of Shenzhen for tech talent has proven to be a blessing for AYANEO, sharing that the "city is abundant with talented individuals" which has helped him in forming what he calls "a highly competitive team".
Crowdfunding handhelds
Of course, making deals locally and being close to your supplier make-up just a few parts of the overall story of how Zhang's firm ultimately gets products to market.
To date, AYANEO has chosen to finance their projects via crowdfunding, such as the recent Pocket Air on IndieGoGo.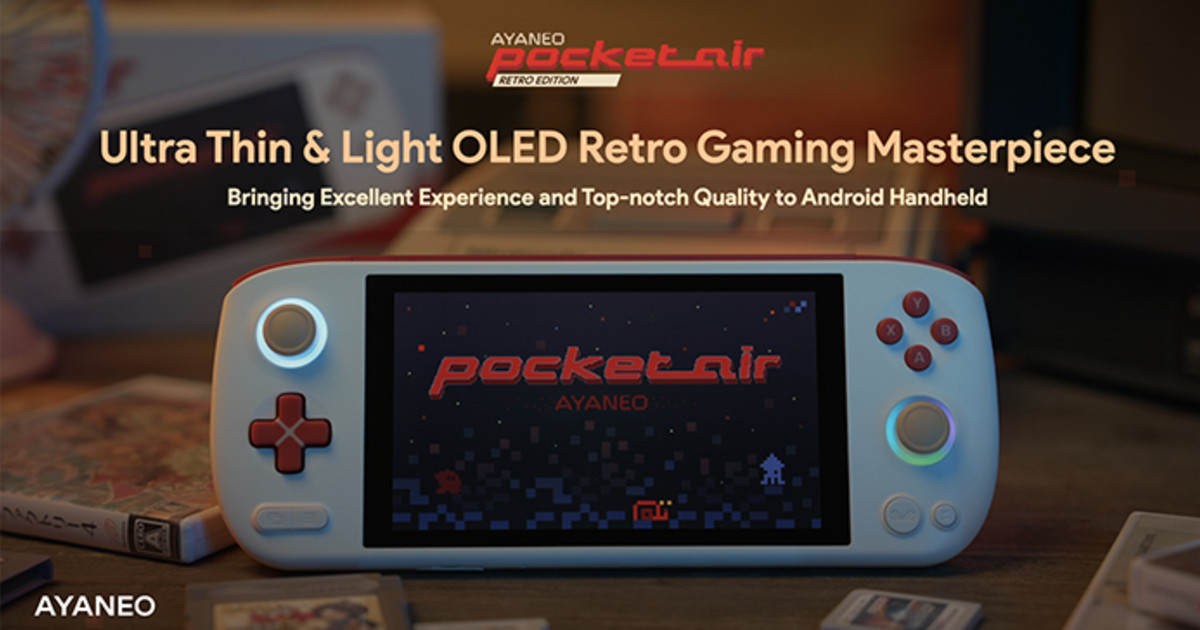 This funding model seemingly allows the startup to reduce their risk, and have a better handle on demand and numbers. They can confidently ask suppliers for what they need based on real orders, rather than take a chance on hypothetical, often imposing, retail figures.
Typically an AYANEO crowdfunder will make available a few thousand initial units of a handheld — comparatively small numbers, but the company have seemingly found a devoted audience for these increasingly sophisticated devices.
Zhang's Path to CEO
Prior to gaming, Zhang worked in the tech space, specifically in the areas of digital communities, industrial design, and mobility. But it was his lifetime love of handhelds that made him focus on AYANEO.
He tells us how during his childhood, he "developed an inseparable bond with handheld consoles and games" — which any nerdy child of the 1980s will no doubt understand. Just as Zhang was coming of age, so too was the handheld space — chiefly thanks to Nintendo's efforts with their Game Boy line.
Zhang notes how it was the Game Boy Advance (GBA) in particular which hooked him on all things handheld, with him becoming "deeply immersed" in the gaming worlds found on Nintendo's 32-bit machine — Fire Emblem was a noted favourite.
This increasing love for portables spurred Zhang on further.
During his student years, he would find himself writing for niche gaming publications — he told us how his passion for handhelds resulted in him becoming "a special correspondent and column editor for 'Electronic Game Software' and 'Handheld Console Enthusiast'".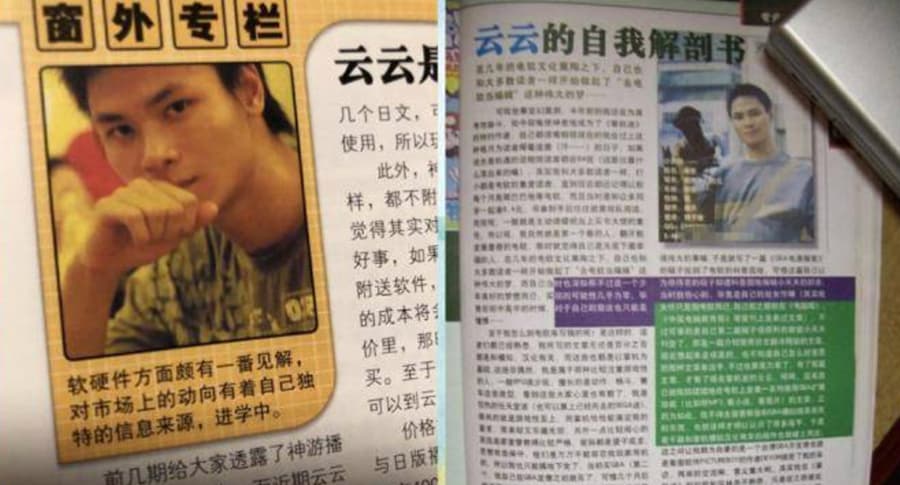 Whilst at University, Zhang turned to translation efforts, making available localised Chinese unofficial fan versions of popular Nintendo DS games — be it Pokemon, Castlevania, or others — for the long-running YYJoy community.
After attending University, Zhang moved into e-commerce, where he focused on offering a range of gaming products to curious customers.
This early involvement in online sales is said to have given Zhang the exposure he needed to not only understand how the supply chain worked but to grasp the wants and needs of demanding gaming customers.
It was during this period that Zhang met his two AYANEO co-founders (Zard and Lighten). Zhang notes that it was a "shared enthusiasm for the handheld console industry" that brought them together to create the company, and settle on this goal of creating "the world's best handheld consoles."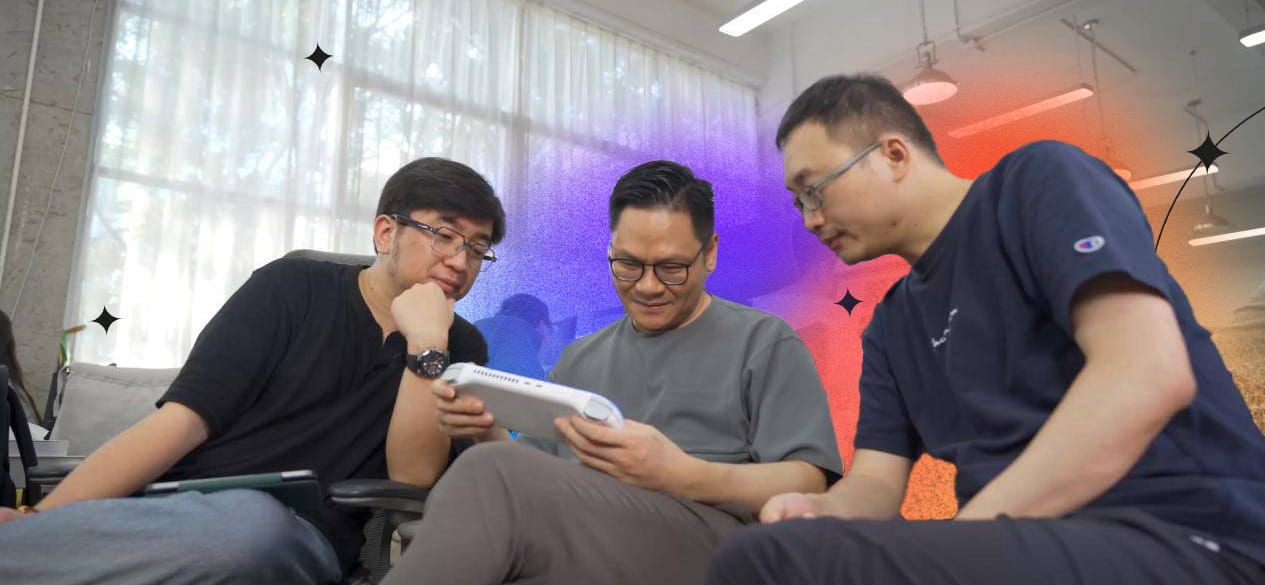 A Windows Focus
Zhang explains how his new team united around what he calls a mutual "understanding and empathy" for delivering what players want from forward-looking handheld consoles.
The initial focus for AYANEO was to improve the experience found specifically via Windows-powered portables — Zhang said that over the years, he has "purchased numerous handheld consoles, finding endless joy in them", but that these devices had plenty of "pain points" too.
"I noticed a series of issues with the design language of previous Windows handheld consoles,," says Zhang — going on to highlight how many of the devices he would test would rely on what he calls conventional approaches, offering a poor in-hand experience, suffering from various operational irritations, and generally providing a lacklustre experience between the software and hardware.

This imperfect experience of Zhang's led AYANEO to their first true focus: the company wanted to address the issues discovered with existing devices and provide players what he calls "a revolutionary and pure Windows handheld console gaming experience".
The result of this so far? Well, to date, AYANEO has released a number of Windows-powered devices, including the AYANEO NEXT, AYANEO Air, and AYANEO Geek.
In our review of the recent AYANEO 2S we said the hardware was "probably the best handheld PC, with the most complete package you can get right now" — so it's fair to say Zhang and the team are making solid progress here.
In fact, after creating several Windows-based handhelds, AYANEO are now trying another approach — with a couple of Android-powered devices (namely the Pocket Air and Pocket S). This experimentation with new platforms shows a company that is still exploring what niches it can best fill and what gamers it can serve. AYANEO are seeking that hardware home run with plenty of at-bats.

Global Appeal
Finding your feet and establishing a reputable name (via these early Windows devices) is just one part of the puzzle for AYANEO. To take things truly global requires a real herculean effort across several fronts, something Zhang is evidently well aware of:
"First and foremost, it is essential to create a strong product from the perspective of players. This requires continuous innovation in product concepts and robust support from the supply chain."
He adds that establishing a mature sales system, be that via official channels or with third-party partners, is another key detail in expanding — folks need to be able to see your products, feel them, and get a sense of what they are about.
Of course, the current crowdfunding model does make it tricky for customers to get hands-on with the devices prior to launch, but AYANEO are looking to address this in other ways.
Arthur Zhang is increasingly known for long, candid live streams in which he goes into a dazzling amount of detail about the company's upcoming products and gives teases as to what may be next.
These live presentations, shared across Chinese social media and on YouTube, often last several hours — in fact, the last one I tuned into ended up lasting six hours. These lengthy showcases give potential customers the chance to get a good look at the hardware and gain a greater understanding as to what they can expect from them. It's a transparent and comprehensive approach that seems to be a good bridge for sharing information — folks in the comments seem thrilled to be given a glimpse behind the scenes.
The company is also attending events (such as the Tokyo Game Show) where interested gamers can check out the devices first-hand.
Beyond this, AYANEO have partnered with certain other brands in the tech/gaming space (such as AMD, controller company 8Bitdo, joystick maker GuliKit, keyboard maker NuPhy, and chip giant Qualcomm to name just a few). Partnerships like these go some way to help boost the reputation of those starting out, lending a newcomer such as Zhang's AYANEO just that extra bit of authority. It's a clear way to get a leg up for any new brand.
Although early in this journey, Zhang concludes his point on expansion by saying he has "great confidence" in AYANEO's ability to deliver on these global aspirations.

Zhang on Valve's Steam Deck
The Steam Deck arrived in February of last year — at this point, AYANEO had already launched the likes of the AYANEO 2021 Pro and the AYANEO NEXT.
The splashy Valve launch no doubt loomed large for the start-up — but despite this new colossal competitor, Zhang was clear on the benefits Valve's entry into the handheld PC space bring:
"The Steam Deck has introduced many PC gamers to the idea that they can play Steam games on a handheld device, which may have inadvertently led them to discover the existence of Windows handheld consoles. So, objectively, it has been a positive development."
Zhang acknowledges that Valve's portable PC is "a very well-balanced product", praising the price-performance ratio on offer. He also highlights how the tight integration with Steam is a huge "unique advantage" for Valve's device.
However, it isn't all positive from Zhang's perspective. The AYANEO CEO calls attention to a few of the drawbacks with Valve's Linux-powered handheld, including how the "bulky" footprint of the Steam Deck means "holding it for an extended period can be a challenge", how this large size hasn't really "resulted in a substantial improvement in battery life", and how the screen quality on offer is "far behind the standards of this era".
He also raises that the processor found within the Steam Deck "may seem a bit outdated today".
Overall though, Zhang remarks that "like all products, the Steam Deck has its strengths and weaknesses", but on the whole grants that the hardware and software experience offered by Valve's device is well integrated and optimised.
Zhang thinks that Valve's overall approach with the Steam Deck is more akin to that seen by Nintendo, remarks that Valve's portable PC will no doubt see "relatively infrequent updates" — particularly when compared to the sprightly output of AYANEO, whose product strategy is to offer "constantly updated new technologies".
"its [Steam Deck] presence does bring some competitive pressure, but it has a more positive impact overall. [..] In response, we will continue to release more competitive products"
Despite the clear strength of the Steam Deck, and fresh competition from other players in the PC space (including new Windows-based challengers from Lenovo and ASUS), Zhang seems to exude a certain confidence that his start-up has a unique offering, chiefly by presenting the consumer with plenty of hardware choice.
Too many devices?
I asked Zhang specifically about the common critique often lodged towards AYANEO regarding them having too many products on offer.
Whenever AYANEO announce new hardware, it's common to see a bit of online chatter critiquing the company for having 'too many devices' available.
Zhang doesn't see this as a negative, however, instead claiming that their customers have "diverse demands":
"Some prefer small sizes, while others like larger sizes. Some prefer a flat design, while others prefer one with a keyboard."
He adds that the company is seeking to meet players' specific needs with the various products they offer.
"If there's only a single product form, it might not fully satisfy users' experience". Zhang adds that the company is looking to create a range of devices so that a player can find the one "handheld console that suits their specific gaming scenarios and needs".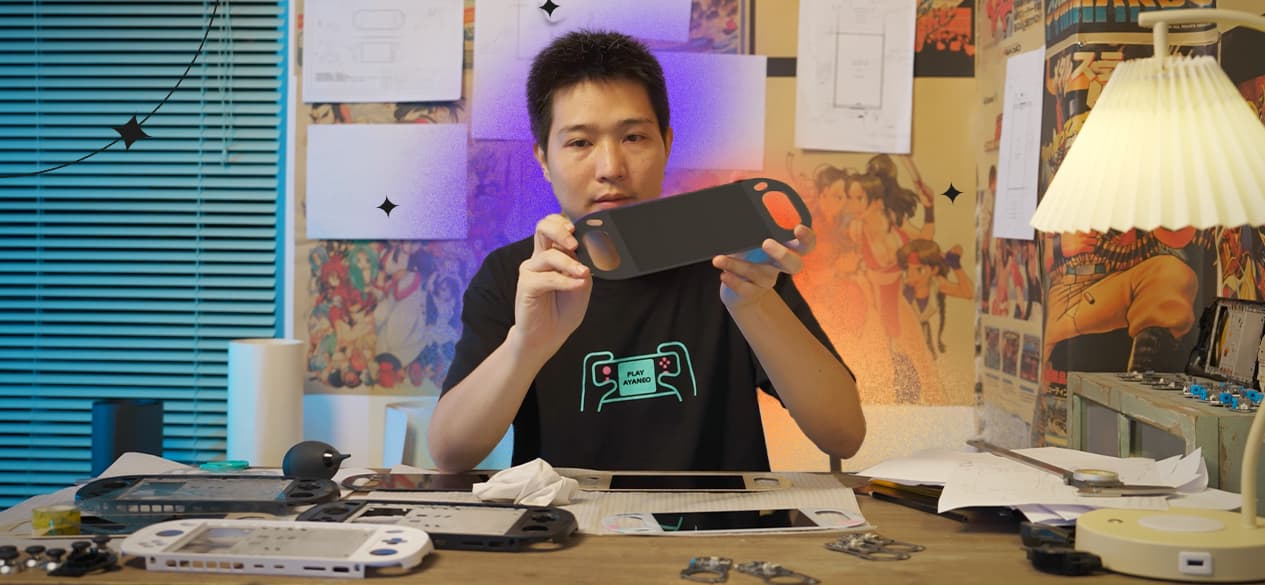 AYANEO's future
The team at AYANEO are currently focusing on the launch of the high-end Windows 'Kun' handheld, along with their next Android device, the Pocket S.
Zhang mentions that the Kun, a device with an 8.4" inch display and AMD 7840U chip, is the handheld PC that he currently finds himself using the most whilst at home — but shares that the Air 1S is his pick when out and about.
Of course, the company also has other handhelds on the way, including a new clamshell-style device dubbed the AYANEO Flip. Zhang quickly shares that AYANEO "do have new product prototypes in development" too.
This dizzying multitude of upcoming devices seems to underline the company's commitment to offering a wide range of products — each with different enough form factors — all in an effort to cater to a range of individual tastes and needs. However, it also feels a little like a company throwing things against the wall to see what sticks.
"Creating a product always involves the art of trade-offs, which is why we offer multiple product series to meet the diverse needs of players who have different requirements for handheld consoles." — Arthur Zhang
AYANEO is clearly a company in search of a hit. I get the impression that they've learnt a lot from prior experimentation over the past few years, with new products being noticeably improved from what came before it — particularly around industrial design.
Based on their output to date, it's clear that Zhang and his team have the sheer determination to chase this dream for the foreseeable future. The challenge they face, however, has only grown harder in recent months with more players entering the PC handheld space.
Chasing perfection
So, whilst AYANEO are busy working on delivering a wide array of devices for a wide array of needs, I'm left wondering about that overall goal. To end our discussion with Zhang, I asked him what a faultless portable actually looks like?
The goal of creating a 'perfect handheld' — one that's not limited by current technology — is clear in Zhang's mind. For him, the answer to this question is "actually quite obvious".
"The most perfect handheld console should have a slim and portable body, without sacrificing a large borderless full-screen display. It should possess the strongest performance and cooling capabilities while also having a large battery to ensure long battery life. The software should be smooth and user-friendly, ensuring an immersive gaming experience."
Of course, creating such a perfect device, free of any trade-offs, is easier said than done — an impossible dream, perhaps? This goes some way to explain why AYANEO currently have such a broad line-up of products — and often in life, the journey is more important than the destination.
AYANEO have a hard job ahead of them, but Zhang proudly notes that this is an "unwavering pursuit" for the company, and one he has an "everlasting commitment" to. 祝你好运
---
Images via: AYANEO | Edited by overkill, additional resources via Freepik.