AYANEO is teasing the Flip, a new clamshell handheld Gaming PC, coming later this year.
Good news for fans of the 00's and the flip phenomenon that was ever-present in technology of the day: the new AYANEO Flip has just been officially announced, and it's another clamshell handheld gaming PC. The announcement shows off the style of the console and reveals pretty much everything you'd expect from the device.
With two analogue sticks, four face buttons, a D-pad, a keypad, and a couple of miscellaneous buttons like the start button, or whatever it's called these days, there's no doubt that you'll be able to control whatever you're playing in your preferred way. However, we can't imagine many people are going all-in on keyboard controls when on the go.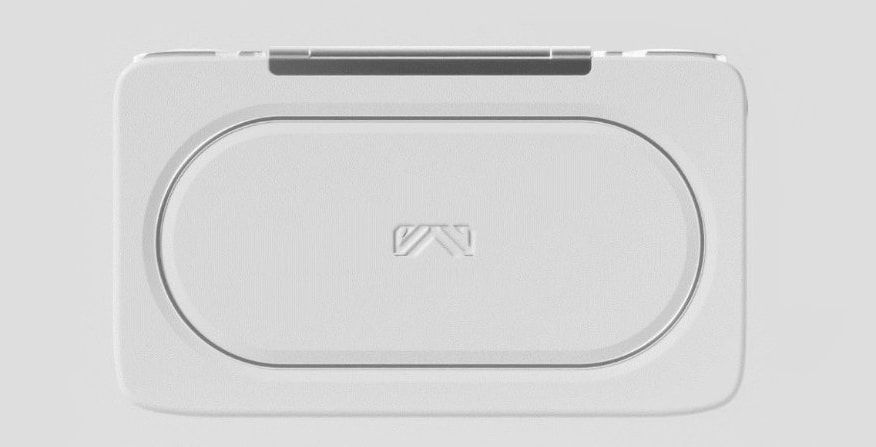 While the tweet announcing the device has had a good reaction and boasts things like top-notch aesthetics, astonishing performance, and a true gamer's understanding of flip handheld, it doesn't give us any specs to look at. We're expecting this to follow along with AYANEO's standard setup when it comes to being a Windows handheld, and no doubt it'll have good components too. Otherwise, it's not going to be able to compete with other options.
While we're on the subject of competitors, it's somewhat entertaining that this announcement comes on the same day that the GPD Win Mini Indiegogo campaign launches, which is either incredibly serendipitous or just very clever marketing as people will already be thinking about flip gaming handhelds anyway.
We're generally quite happy to see competition, though, and hopefully, the two devices potentially going alongside one another will mean the companies making them will have to really push things forward to get everyone's attention. We'll definitely be testing this one out as soon as it actually appears on the market, and we'll also keep you up to date with any details as they emerge, too.