We're launching a new Patreon, a new newsletter and here's everything I carry.
Hello, welcome, and greetings.
Before we start with today's newsletter, I have two announcements to make.
First, we're starting a new newsletter launching in two weeks. Called overkill spotlight, it will be a weekly newsletter focusing on one game per week. The goal is to unearth smaller gems, that might not necessarily get the platform they deserve. I will focus most on indies and double-A games in that newsletter.
But don't worry: Our big technical reviews (like our recent Assassin's Creed Mirage or Cyberpunk 2077 - Phantom Liberty pieces) will still get published to overkill.
Signing up for overkill spotlight is free and optional. You are not automatically signed up, so if you want to get this additional email in the future, sign up here:
Alternatively, you can also add the tag to your RSS feed.
---
The next announcement I wanted to make is that we are launching a Patreon page. You can support us here, and there are two different tiers for you to pick from.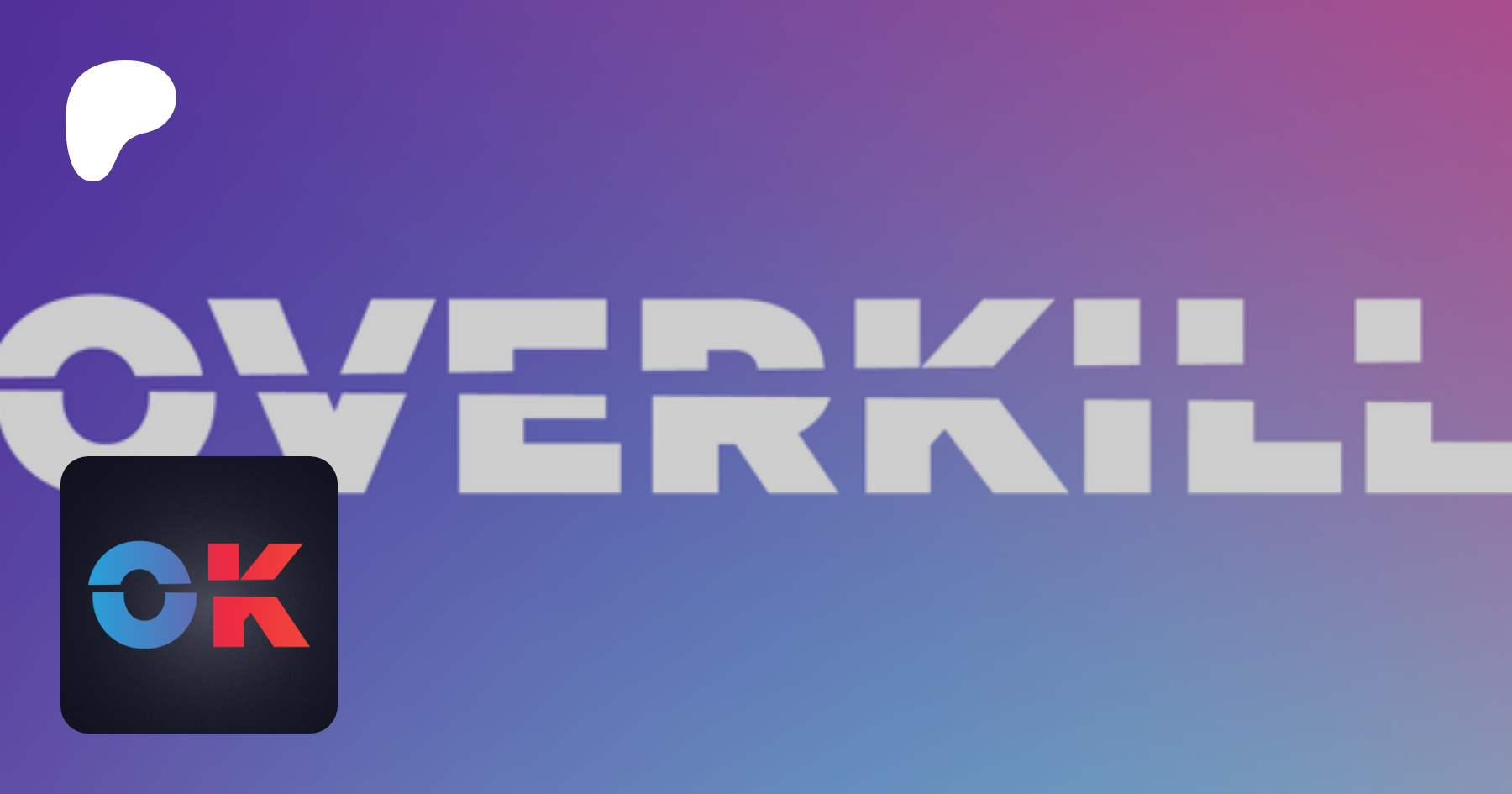 I want to be completely transparent: the recent Google updates have had an impact on our traffic, lowering our income and thus making it harder to grow overkill as a platform. We're doing okay, primarily because it's neither Chris's nor my full-time job, and it is simply part of growing a company.
But I dislike the dependence on Google and advertisement-based revenue. So Patreon will hopefully be one way we can remedy this in the long term.
If you pick the supporter tier ($5 per month), you will get the following perks:
Ad-free browsing experience on overkill
Behind-the-scenes posts
Access to members-only Discord server
More to come
I am working on more perks for our members, but one of my goals is not to take away from those who don't want to or can't support us financially. I don't plan to remove something we've offered up for free previously but instead want to focus on offering more to those who support us.
So if you like overkill, like the work we do here, and want to help us grow and continue existing, please consider supporting us: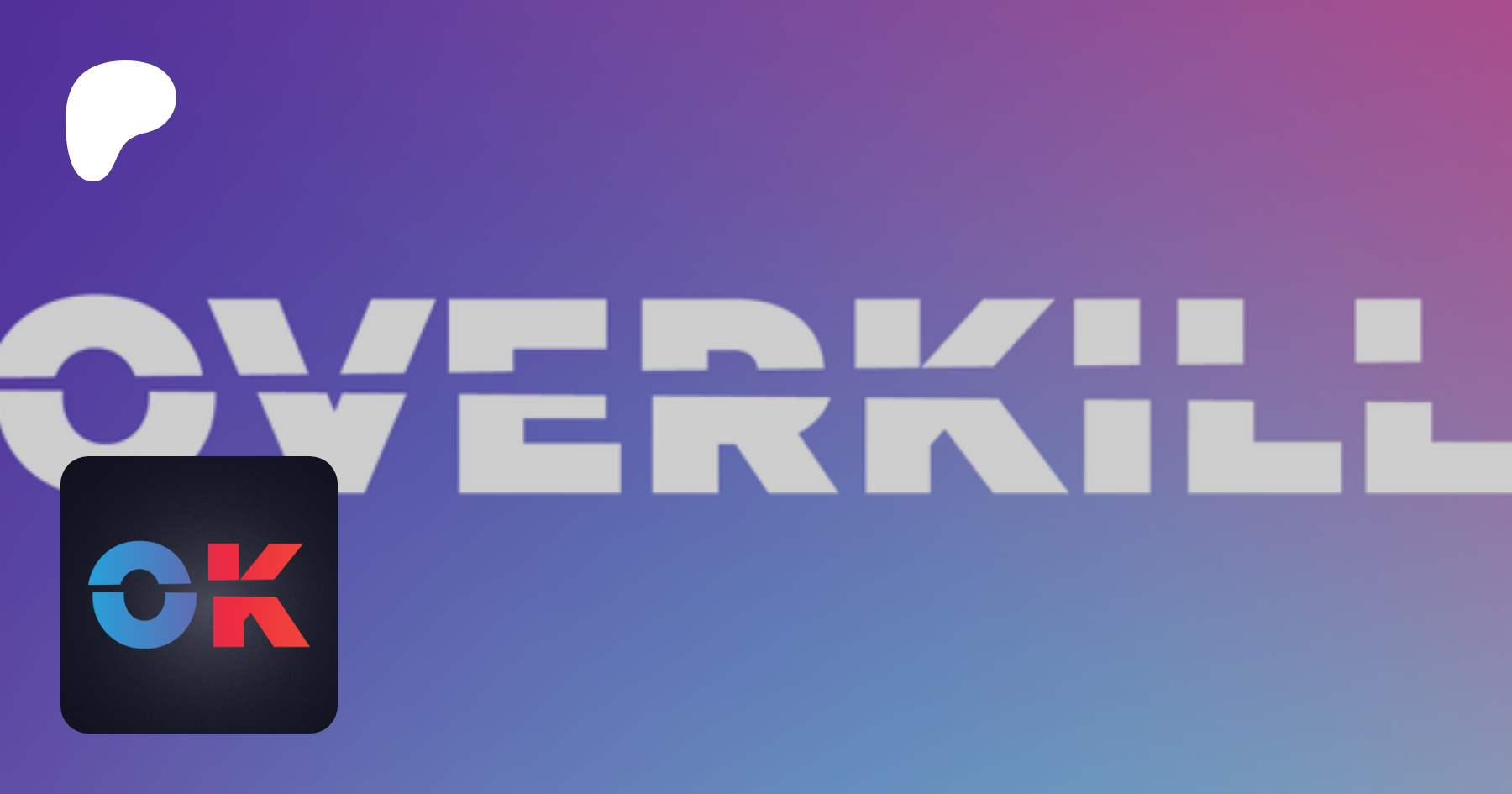 When you sign up via Patreon, your contact information should automatically get synchronised with the publishing platform we use to offer you a full member account. That's how we can assure you don't see ads as long as you are logged in.
If you can't support us financially right now, one other way you can help us is by simply sharing these emails with people you think might be interested. This goes a long way, too!
Thank you a ton and without further ado, let's get to this week's email!
---
What I am packing when I pack for vacation
On Tuesday, I am going on a one-week vacation in the woods of Sologne, France. (This is where my father-in-law lives.)
During that vacation, I want to catch up on some video games, review some of the titles I want to highlight in overkill spotlight, and try to take pictures of wildlife.
It's a shorter trip, from Tuesday to Sunday, but since I will spend it mostly on and around the premises of the house we're staying in, I can pack as much as I want. (We're driving there so no bag limits either.)
And so I thought it might be interesting to share everything gaming- and tech-related I pack when I travel for occasions like these and explain why I chose the things I've chosen. So here's the list:
What I'm packing
AYANEO 2s: Still my handheld of choice
AYANEO Air 1s: I have this set up as my emulation device
GuliKit KingKong 2 Pro: In case I want to connect one of the handhelds to a TV and play from the couch.
Logitech Wireless Keyboard: Same as above.
Bellroy Travel Pouch: For cables and stuff, including:

AYANEO charger: Two USB-C ports, two USB-A ports, and 100W. It's great and came "for free" with the AYANEO 2s.
USB-C to USB-C cable: To charge basically everything
USB-C to Apple Watch charging plug: Self-explanatory
USB-C to Lightning cable: Because the stupid AirPods Max still require Lightning
USB-C to HDMI cable: To connect one of the handhelds to a TV

MacBook Pro: To write posts, edit photos, etc.
iPad Pro with capture dongle: I use this in the mornings to catch up on news, and with that USB dongle I can use the iPad as a monitor for my handhelds.
Sony a7c II & Sony a7 IV: To take pictures
Some lenses: Sony 35mm F1.8, Sony 70-200 F4, Sony 200-600 F5.6-6.3.
AirPods Max: Still my headphones of choice, but they are slowly dying on me.
Kindle Paperwhite: I'm an avid reader and read a little before bed.
I deliberately left out a detailed list of things like clothes, toiletries, supplements, etc, as I think these are less interesting for a gaming newsletter.
But since I plan to mostly take pictures, play video games, spend time with my family, and do my stretching routine most other things I pack are boring (I tend to go to the gym five times a week, but during this one week, I decided to do an active-rest de-loading week, and only focus on my stretching routine because my shoulders are effed.).
But hey, if you care about that stuff, too, drop me an email, and I might publish a post on my personal website.
---
In other news
---
Ok, that's all.
Again, if you decide to support us, you have our most heartfelt thanks!
And with that, see you next week if I haven't been attacked by wild boars.

Kevin