Enhance your handheld gaming experience with the right accessories for your Steam Deck, ROG Ally, or AYANEO 2s. From microSD cards to controllers, we've got you covered in this guide.
If you own a Steam Deck, an ASUS ROG Ally, or maybe even an AYANEO 2s, having the right accessories can greatly enhance your experience, especially if you own several handhelds simultaneously.
In this article, we will recommend accessories that we think work best with any of these handhelds — and if you prefer a video version, here's our YouTube video:
microSD cards to double your storage
First and foremost, one essential accessory is a micro SD card.
With a micro SD card, you can quickly expand the storage capacity of these devices and easily more than double it. However, it's important to note that not all micro SD cards are created equal. When shopping for one, pay attention to four key specifications: SDXC, U3, A2, and V30.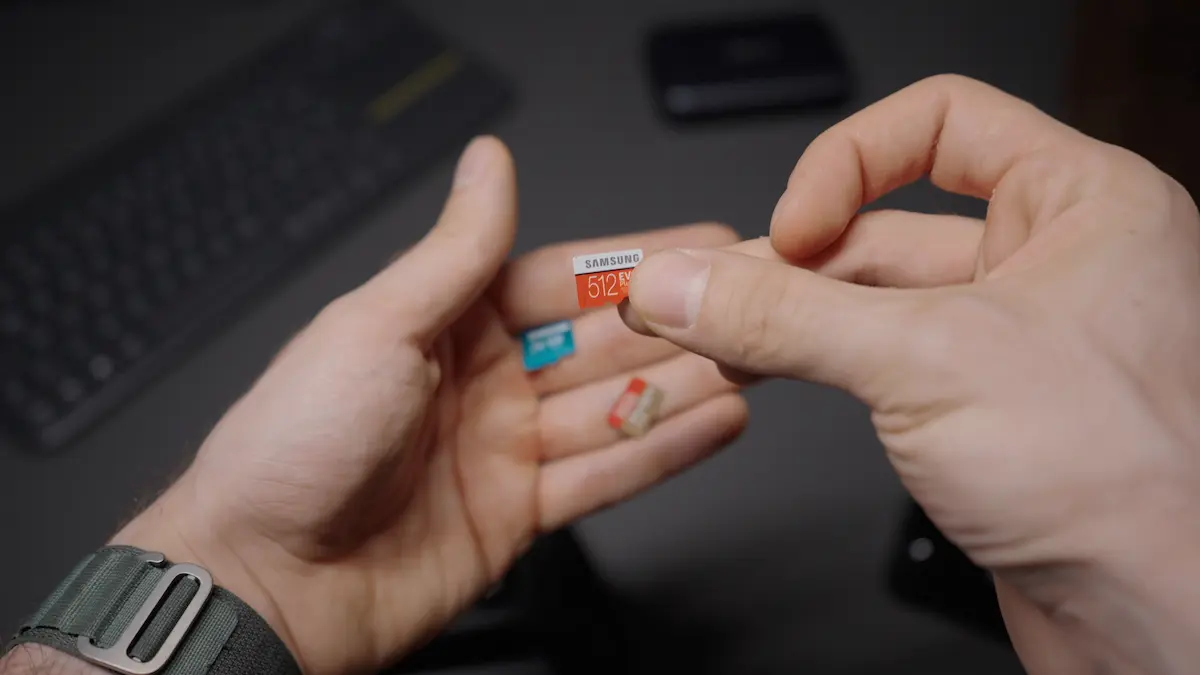 While there are also faster UHS-2 cards available — the ROG Ally, for example, supports these — they are often more expensive than their UHS-1 counterparts. Personally, I haven't found the need to invest in these pricier cards.
For most users, a 512GB microSD card should be enough. It probably has the best gigabyte-to-dollar ratio, typically priced around $40-50 USD. Although 1TB microSD cards are available, they tend to be significantly more expensive than the 512GB option. I've often seen them costing over twice as much as their 512 equivalent.
However, unfortunately, counterfeit micro SD cards exist, even when purchasing from reputable platforms like Amazon. If a microSD card's price seems too good to be true, it might be a fake.
Here's what we recommend:
I stick with trusted brands like Samsung or SanDisk. I own a bunch of microSD cards, so if you're unsure which one to choose, get one of those linked above: I have tested them and can vouch for their quality.
---
Anker 737 Battery Pack
Another accessory worth getting is a reliable battery pack. One option I highly recommend is the Anker 737. I have reviewed it previously here on overkill, so read the full review if you want to learn more.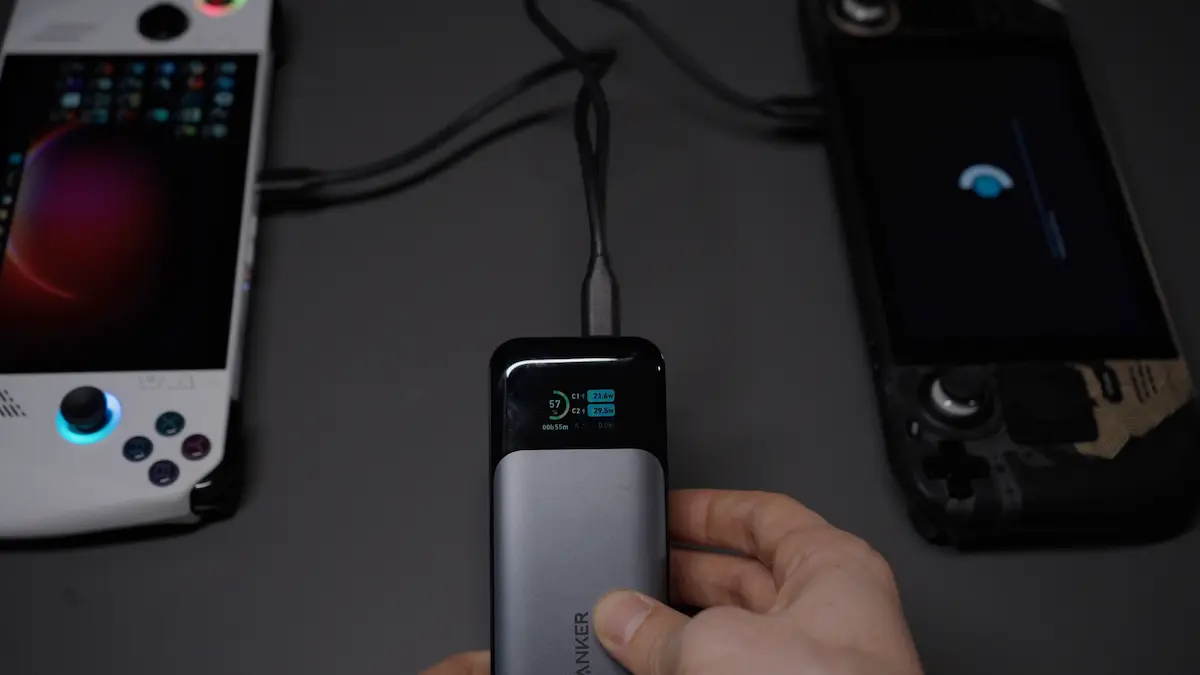 While the Anker 737 has "only" a capacity of 24000mAh, it stands out for its fast charging speed. With all three ports, it can deliver up to 140W of power. This means you can simultaneously charge your Steam Deck, ROG Ally, and smartphone. And when the 737 is empty, you can charge it from 0 to 100% in just 52 minutes.
One downside to the Anker 737 is its size and weight. It's a bit bulky, weighing in at 626 grams, which is 13 grams heavier than the ROG Ally. If you plan to carry it around, you may need a backpack!
---
WaterField CitySlicker Travel Case
But if you travel with a backpack, you'll want to protect your handheld and not simply toss it into your bag. This is where WaterField's CitySlicker comes in (full review here).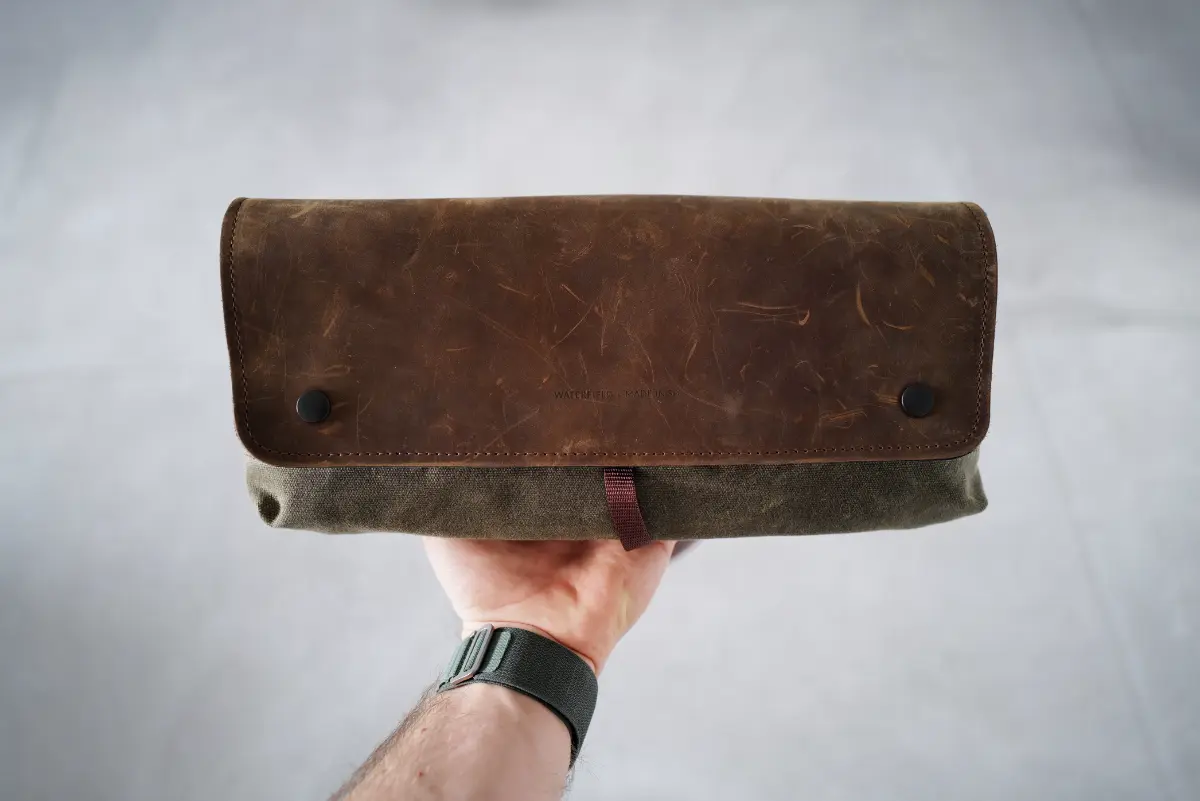 This travel case is made from high-quality materials such as leather and wax canvas and features a soft interior to protect your handheld from scratches and bumps.
Dedicated CitySlicker versions are available for the ROG Ally and Nintendo Switch, however it's the Steam Deck version that I recommended. As it's the largest of the devices, the Steam Deck fits perfectly in this bag, ensuring compatibility with other, smaller handhelds — one bag to rule them all.
The stylish Waterfield CitySlicker is priced at $129 and comes in various colours. Additionally, an optional matching strap allows you to transform the bag into a handy sling.
---
JSAUX OmniCase 2 Pro USB-C Hub
You will need a dock or a USB-C hub to connect the Steam Deck or the ROG Ally to a monitor or TV.
You can either go for something like a USB-C Hub by a brand like Satechi or get the OmniCase 2 Pro from JSAUX, which is what I recommend.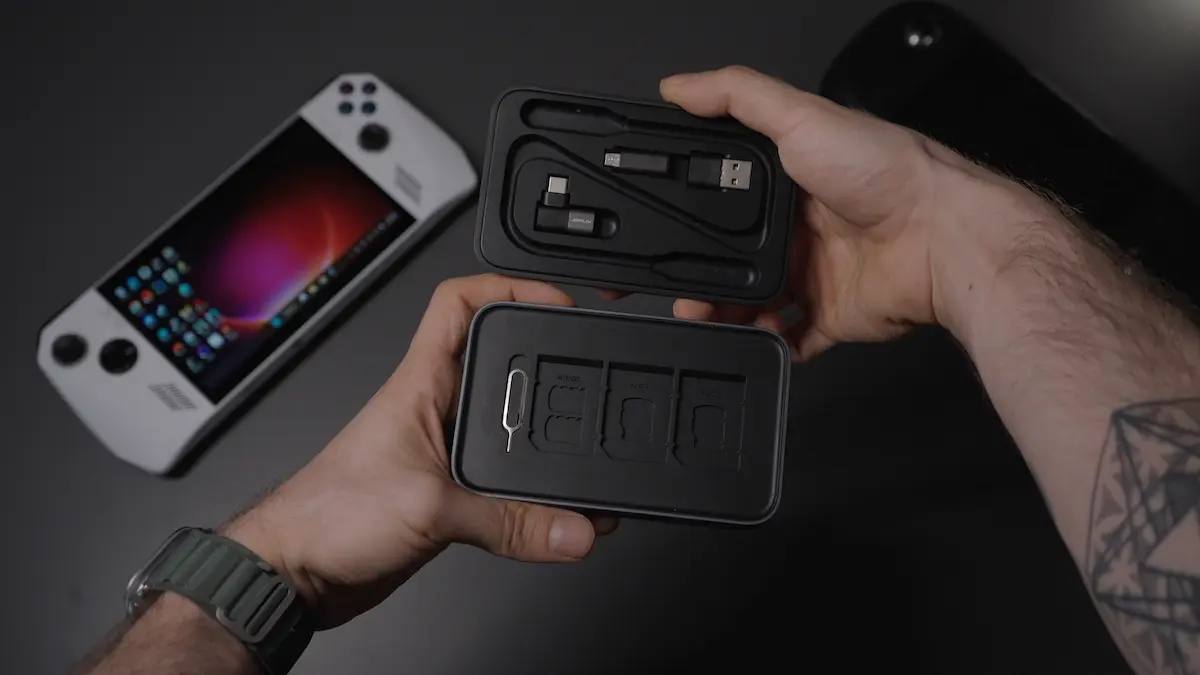 The OmniCase 2 and OmniCase 2 Pro are USB-C hubs with several ports. They are available as part of a Kickstarter campaign, and while I typically avoid recommending Kickstarter campaigns due to their uncertainties, JSAUX is a reputable brand, the OmniCase 2 has already reached its funding goal, and we've gone hands on with the real hardware.
The OmniCase 2 and the 2 Pro (which is the one I recommend and own) differ in their port selection, so here's the complete list:
| Ports | OmniCase 2 | OmniCase 2 Pro |
| --- | --- | --- |
| USB-C | 1 | 1 |
| USB-C PD 100W Max | 1 | 1 |
| SD Card Slot | 1 | 1 |
| microSD Card Slot | 1 | 1 |
| 3.5mm Audio Jack | 1 | 1 |
| Gigabit Ethernet | 1 | 1 |
| USB-A 2.0 | 1 | 1 |
| USB-A 3.0 | 2 | 1 |
| HDMI (4k@60Hz) | 1 | 2 |
| DP (4k@60Hz) | x | 1 |
| USB-C 3.0 | x | 1 |
An exciting feature of the OmniCase 2 is its detachable magnetic lid, which houses extra cables and dongles you'll likely need for your handheld.
At time of writing, the Kickstarter still has some days left to go, so if you want the OmniCase 2 for $60 or the OmniCase 2 Pro for $80, you must be quick.
---
Logitech K400 Plus Wireless Keyboard and Trackpad
If you attach your handheld to your TV or monitor, you want to be able to control it remotely. This is where the Logitech K400 Plus comes in handy. It is a wireless keyboard and trackpad combo and connects wirelessly with a USB-C receiver to one of your handhelds.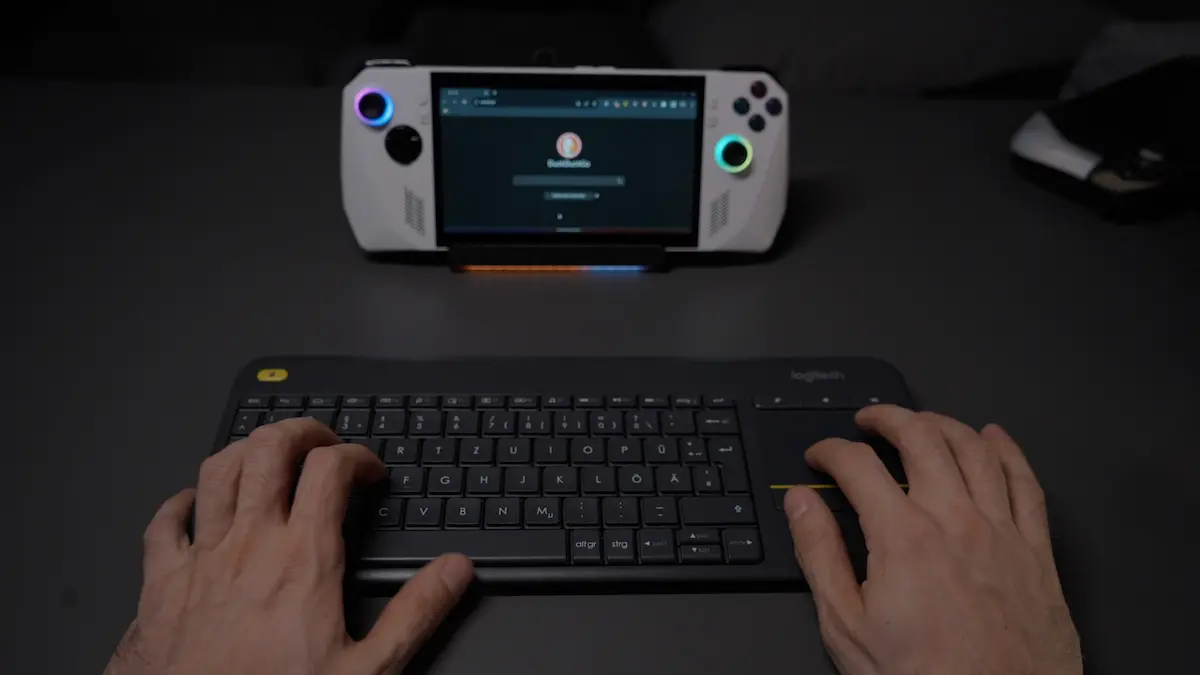 At around $30 it doesn't have the highest-build quality (this is coming from someone who uses mechanical keyboards) but it's a solid budget-friendly option, that still has a decently sized keyboard with a function-row that work as media keys and a functional trackpad with left and right mouse buttons. A small, portable two-in-one option that is quick to set up.
---
GuliKit KingKong 2 Pro Controller
As for controllers, I highly recommend the KingKong 2 Pro controller by GuliKit. It is my favourite controller, and I own many of them.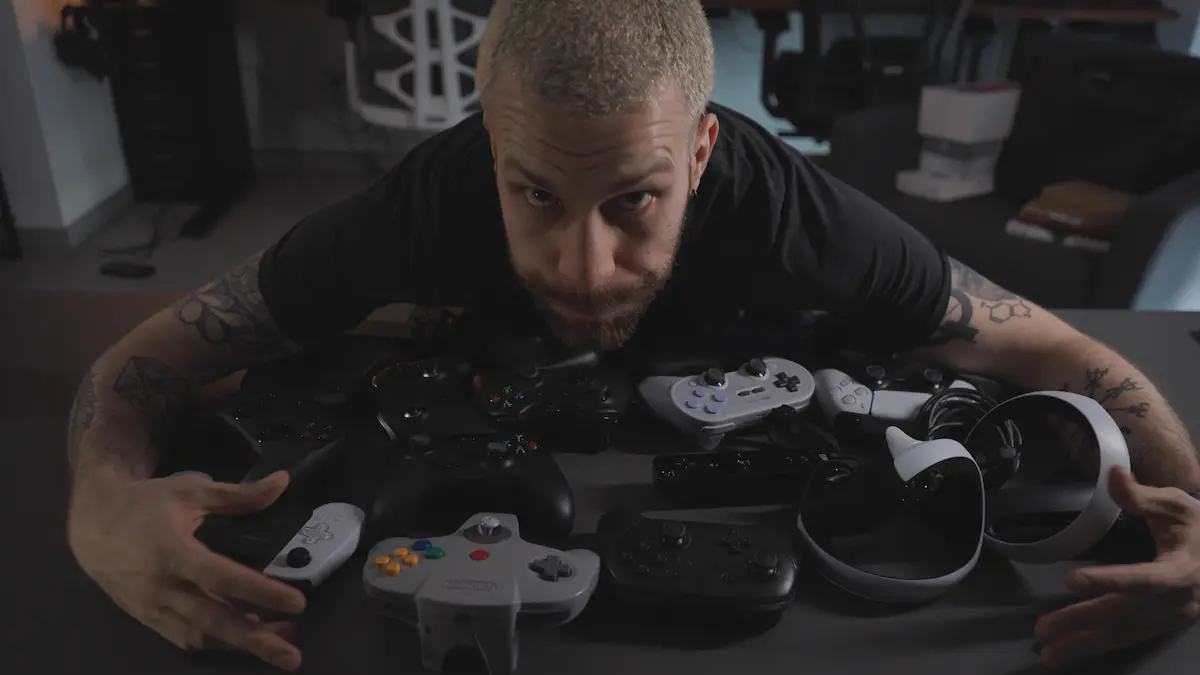 GuliKit is a well-known brand, particularly for its superior hall-sensing analogue sticks, which handheld makers like AYANEO also use in their devices.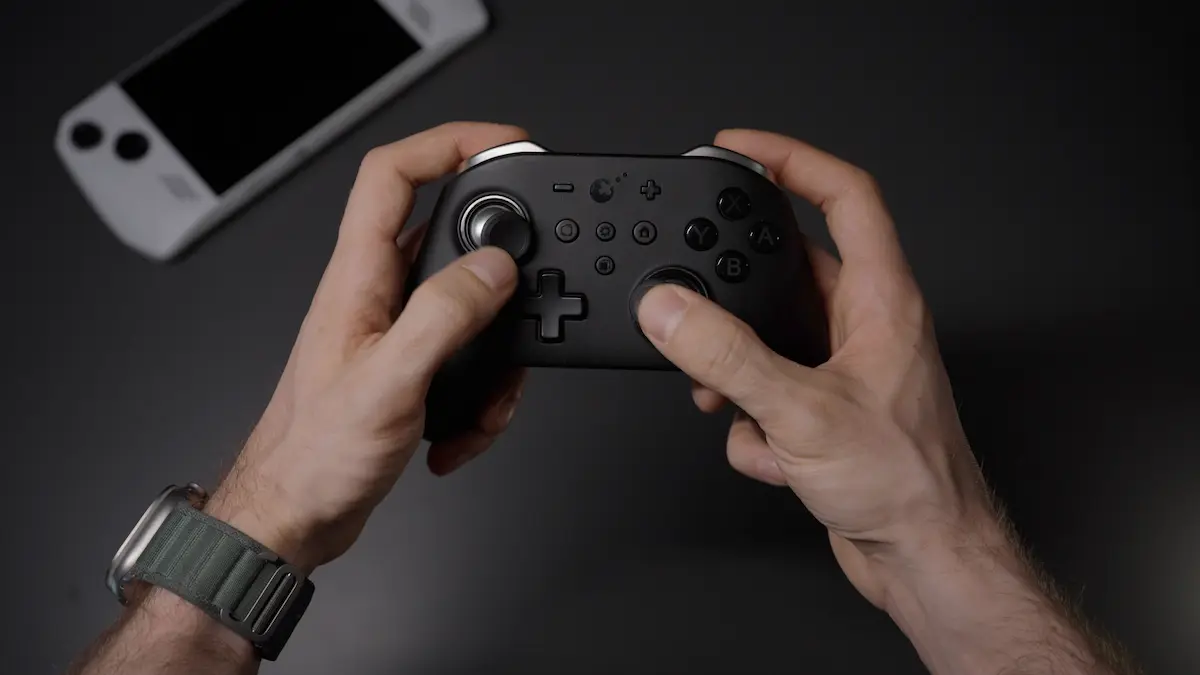 The KingKong 2 Pro is designed similarly to Xbox controllers and can connect to up to four devices. It features D-input, X-input, Android-input, and Switch-input compatibility and has programmable macro buttons. It is especially useful for fighting games, as you can pre-program complex button combos and map them to a two-button combination. However, it doesn't help me, as I still suck too much in these games.
The KingKong Pro 2 is available for around $70 USD on Amazon, putting it in a similar price range to first-party controllers from both Xbox and PlayStation.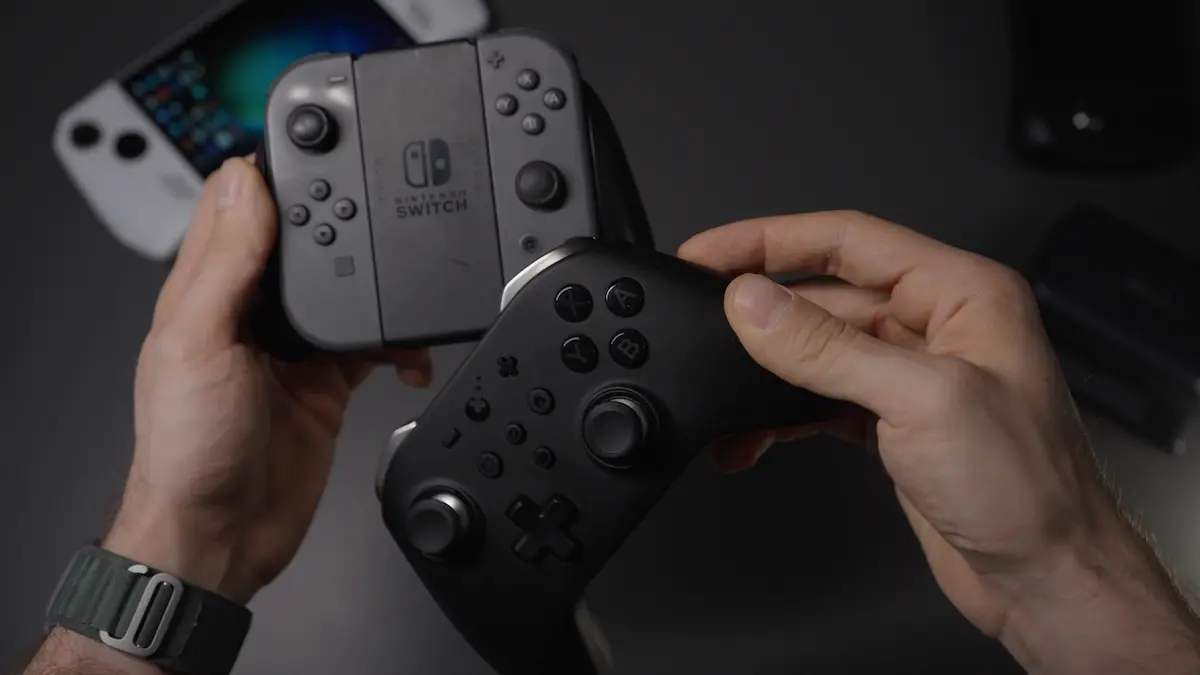 However, it's worth noting that the button layout is switched (like the Nintendo Switch), with the ABXY buttons inverted compared to traditional controllers. Though in X-input mode, used with handhelds and gaming PCs, the B button is the A button, so the labels do not match the actual button placement.
While this may be a deal breaker for some, personally, I find it doesn't bother me as I don't rely on looking at the controller while playing. But this may vary depending on individual preferences.
---
Most items on this list are often on sale, so check for the right moments to pick up what you need.
Related reads: