This $50 carrying bag from accessory maker tomtoc is a solid option for traveling with your Steam Deck.
The Steam Deck has now been with us for over a year, and in that time the accessory ecosystem has really flourished, with a wide-range of neat cases, skins, and of course bags to now to choose from.
When it comes to protecting your Steam Deck when out and about, there are countless options — and I've spent the past few weeks giving just one of them a try, namely the Arccos Series Carrying Bag from tomtoc.
It's a roughly $50 shoulder sling that has a surprising amount of space for what is a relatively small, compact bag.
As you'd expect, it fits a Steam Deck comfortably — which by design means it also fits the smaller Nintendo Switch — and it has a couple of really smart features that go the extra mile in protecting your gaming hardware whilst on the move.
The first of these protections is a padded back cushion, which sits behind where you place the Steam Deck in the bag. This cushion offers up a generous amount of extra protection for the actual main body of the Steam Deck, and would likely keep it safe from any mild impacts.
In addition to this, there is also something which tomtoc calls the 'W-Protector'. It's essentially a rigid, pitched divider that creates a safe space around the joysticks — preventing them from being moved, pressed or unduly rubbed whilst in the bag and in transit.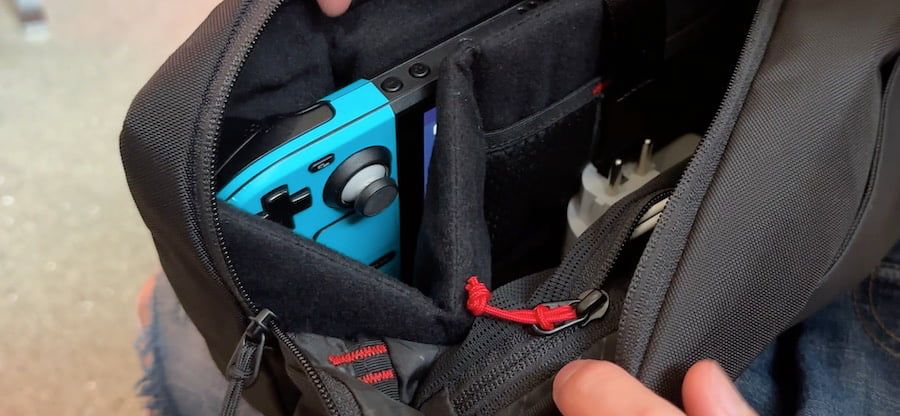 This 'W-Protector' is a simple enough addition, but it's a neat idea that does a good job of protecting a moving part. It adds just an extra bit of peace of mind when carrying your tech out in the wild.
These two protections are undoubtedly the highlight of this shoulder bag, but beyond that, the sling also has plenty of extra storage for any other items you may wish to carry with you.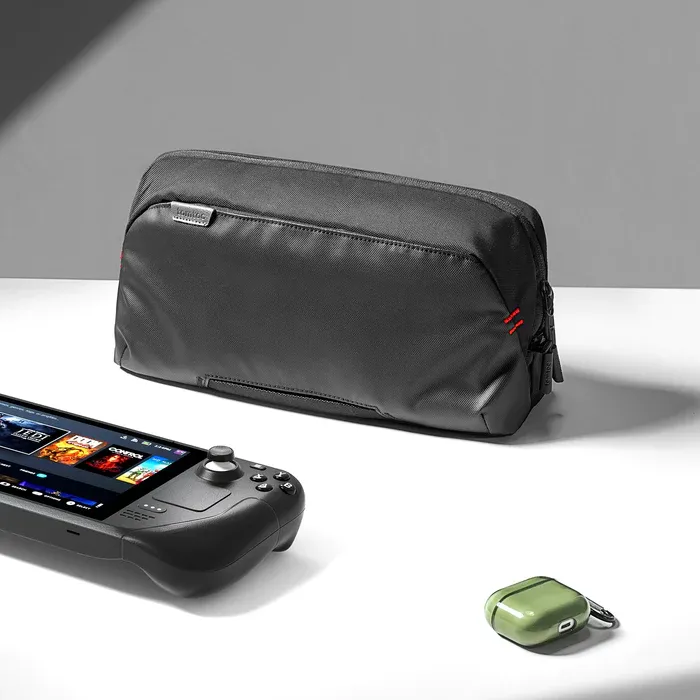 tomtoc Arccos Series Carrying Bag
This Steam Deck sling bag from tomtoc features neat features to protect Valve's handheld.
View on Amazon
I took this bag on a recent trip to Milan, Italy, and used it not only as a gaming bag, but also as an everyday carry sling — I managed to use it to pack away my Steam Deck, its charger, my AirPods Pro, a travel adaptor, any chargers and cables for my iPhone and Apple Watch that I needed, along with an iPad mini and Apple Pencil, and the usual travel essentials you need to hand (tissues, mints, a mask, etc).
All of this tech (and more) was stowed away neatly thanks to the various compartments also found in this Arccos Series bag.
The bag has one zipped compartment on the outside, and a zip pocket on the inside too. There's also an internal elasticated area which is perfect for holding smaller items (such as the aforementioned AirPods, along with SD cards, etc).
Beyond the bag's storage capabilities, it's also worth noting that this tomtoc sling is splash resistant, and comes with an adjustable shoulder strap.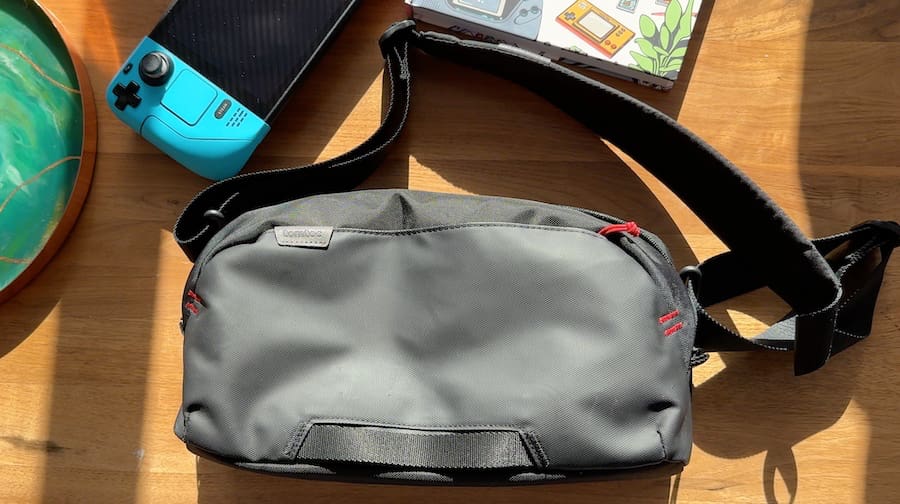 On the whole, this is a solid option for carrying your portable gaming hardware, as it has some neat and thoughtful additions for carrying such tech, along with plenty of space and little compartments. The fabric used both inside and out seems strong and durable, and overall the bag's construction seems really solid.
This tomtoc Steam Deck bag is a surprisingly roomy sling, that is a superb option for Steam Deck gaming on the go.