A new Starfield mod aims to bring a stable 30 FPS to Steam Deck owners.
A new Steam Deck Starfield mod is aiming to upgrade performance on the handheld, bringing it close to a stable 30 FPS.
Starfield is finally here after what feels like decades of waiting. Well, it's sort of here. If you ordered the ultimate edition, then it's here for you, but for everyone else, it's not actually out until the 6th of September.
Anyway, we've already done a deep dive into how the game runs on Steam Deck in our Starfield review, and it's not a huge surprise that an ambitious Bethesda title has a couple of issues when it comes to performance. However, thanks to the Steam Deck Essentials mod, some of these issues could well be a thing of the past.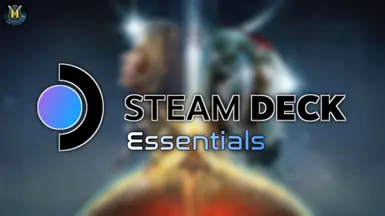 While we still need to run some more extensive tests on it to see how it affects everything, some of the comments on the mod suggest it could have a marked improvement in a few areas, including things like frame rate. That will definitely be a big boon in the early days or pre-days of the game being out.
We're not 100% certain that mods will be able to fix all of the issues with the game's performance on the Steam Deck — we're expecting patches to do a lot of that heavy lifting. So, while we wait for more official measures, these mods will likely help a lot more people play Starfield on the go.
In the meantime, though, it's probably worth noting that No Man's Sky is on sale for the rest of the day, and if you're deadset on getting a big old space-faring adventure going when you're out and about, then it could well be the answer you've been looking for. Otherwise, Starfield is coming to Game Pass on its official launch, so at least you can try it out that way.