If you can't get enough Starfield, or need to bridge the gap until release, here are the best space games on Steam Deck.
Starfield is right around the corner, with Early Access for the much anticipated Bethesda game launching this Friday, September 1st.
But maybe you haven't preordered the game just yet and need to bridge the gap until the official release next Wednesday. In that case, we've got you covered because today we'll look at eight games set in space — and while probably no game is as complete as Starfield plans to be, all alternatives in this list are fun and run on Steam Deck.
🚀🧑‍🚀 Starfield alternatives on Steam Deck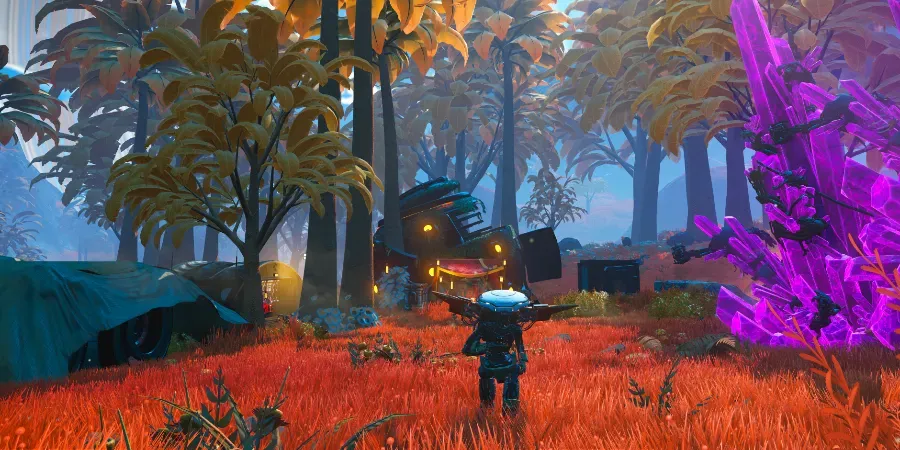 No Man's Sky
🎮 Steam Deck Verified
The closest game to the world discovery found in Starfield is probably No Man's Sky. The Hello Games title was first released in 2016 and over the year has received countless updates, making it one of the very best space games currently available across every major platform.
Every planet and alien in this game is procedurally created, making the content nearly limitless. The game also features 30 hours of story missions, multiplayer support, base building, space battles, a complex trade system, and more. It even supports VR on both Steam and PlayStation.
---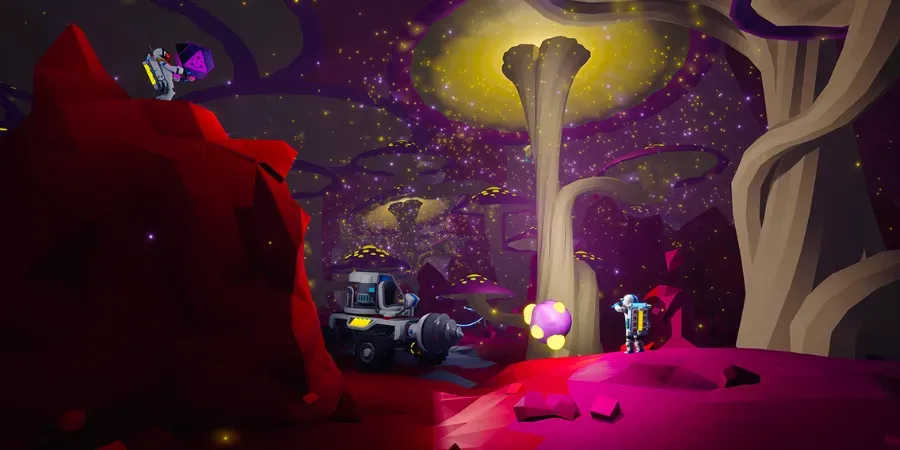 Astroneer
🎮 Steam Deck Playable
Want to hop around in space and create your station while terraforming the planets around you? Look no further than Astroneer, a Steam Deck Playable game offering exactly this. You can travel between seven worlds, dig through layers of caves, and even find the planet's core.
The game supports online drop-in co-op, so you can hire your friends to build your station for you while you go on discovering the worlds secrets.
---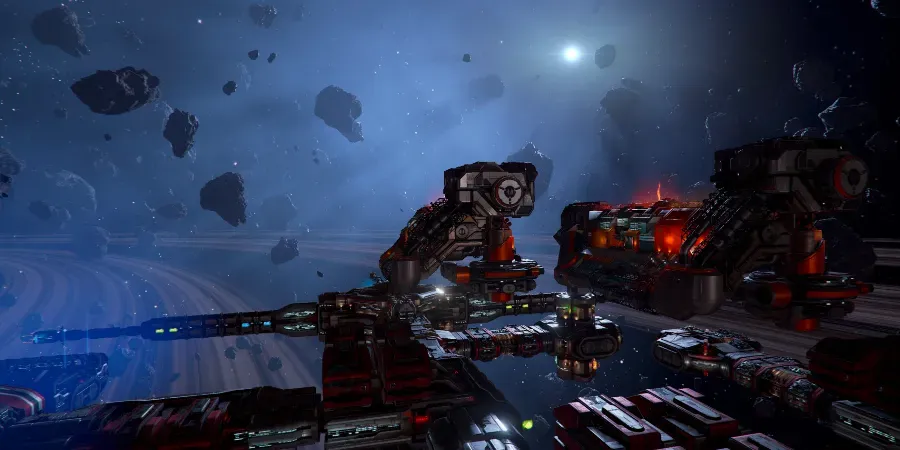 X4: Foundations
🎮 Steam Deck Verified
X4: Foundations is a space trading sim and combat game and is actually the seventh instalment in the X series. Created by German developer Egosoft, it might be one of the most feature-complete space sims currently available.
You can choose between thousands of ships, trade with stations, mine and produce, fight other vessels, manage an empire, and much more. It's often considered the German Offline version of Star Citizen. It's not the most newbie-friendly game, however.
↳ X4: Foundations for Steam Deck
---
The Outer Worlds
🎮 Steam Deck Playable
The Outer Worlds was the first "Fallout but in space" game by the people that brought us Fallout: New Vegas. It's a fun, although short, sci-fi RPG in which you have to save the Halcyon colony from destruction.
It is player-driven, so your choices have an impact on the story — and while it's not the best game Obsidian has to offer (that's definitely Fallout: New Vegas), it's still a pleasurable experience.
---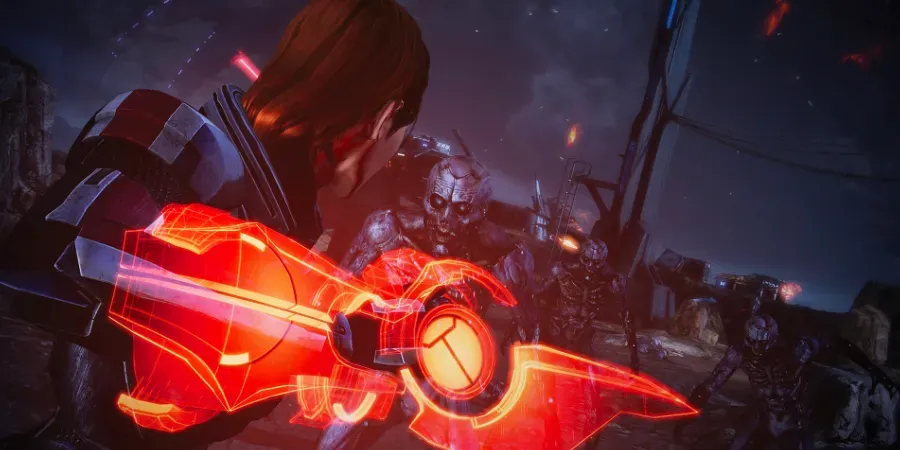 Mass Effect: Legendary Edition
🎮 Steam Deck Playable
The Mass Effect: Legendary Edition is the perfect choice if you are into complex stories, intriguing characters, and… romancing your crew mates. It includes the remastered versions of the first three games, including all DLCs, and puts you in the shoes of Commander Shephard trying to save the galaxy from an incredible foe.
It's one of our must-play games (I completed it a few times).
---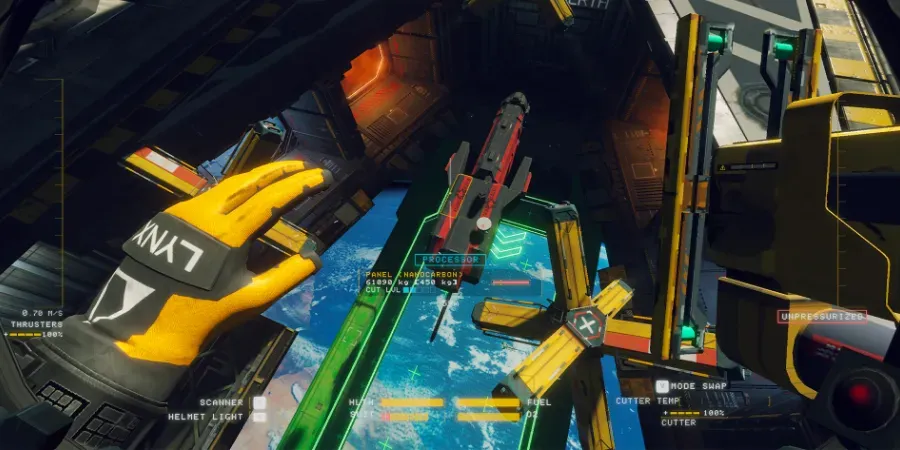 Hardspace: Shipbreaker
🎮 Steam Deck Verified
If you are not into RPGs or space sims but still want to play a sci-fi game, try Hardspace: Shipbreaker. In this game, you'll work as a ship breaker that… breaks ships apart, dismantling them in search of valuable materials.
It is more of a puzzle game, as you'll try to dismantle all the ships in challenging conditions, trying not to blow yourself up. It is Steam Deck Verified and a little tip: you'll get the best experience using the back pedals on Valve's handheld.
↳ Hardspace: Shipbreaker on Steam
---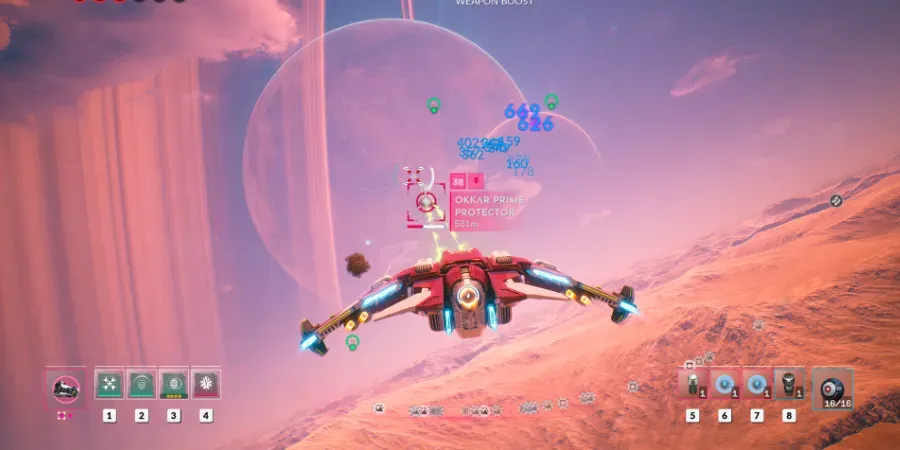 Everspace 2
🎮 Steam Deck Playable
If all these space sims weren't enough, and you are still looking for more, look no further than Everspace 2. It's a fast-paced single-player shooter with a thrilling story.
You'll love this game if you like Freelancer, released in 2000.
---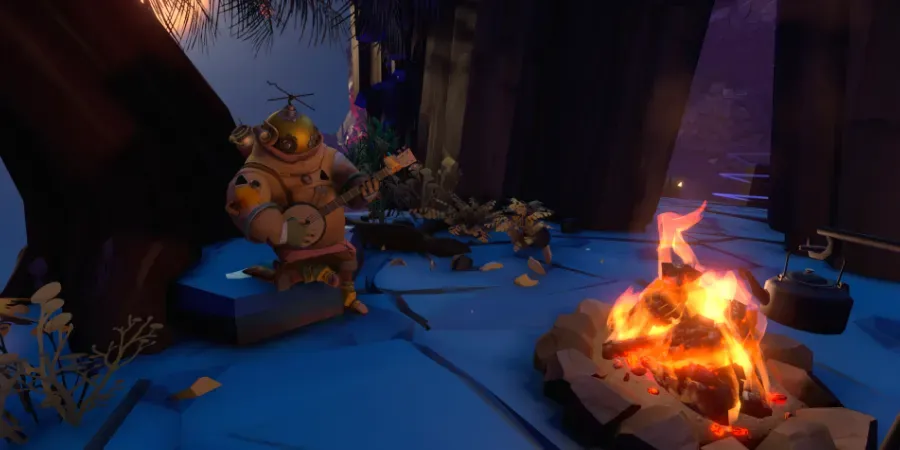 Outer Wilds
🎮 Steam Deck Playable
This Game of the Year Winner for 2019 has an exciting premise: you're stuck in a time loop, resetting the game every 22 minutes. But the more you play the game, the more you advance the story, discovering the mysteries hidden in this universe.
An entertaining, novel game, with a story that has won the developers a BAFTA award. It also recently received a generous DLC update, adding another 10 hours of gameplay.
---
Eight games, countless hours of space adventures. It doesn't matter if you want to bridge the gap till the release of Starfield or have already finished Bethesda's latest magnum opus. There should be something for everyone.
Have fun being an astronaut!