The GPD Win 4 can be purchased starting December 19 on Indiegogo for a starting price of $799.
Update: The Indiegogo campaign is live, and you can purchase a GPD Win 4 here.
---
Device maker GPD have announced the start date of their Indiegogo preorder campaign for the new GPD Win 4.
Starting December 19, this new Windows handheld can be bought for a starting price of $799 (though this is only for the white model), with options available up to a high tier of $1199.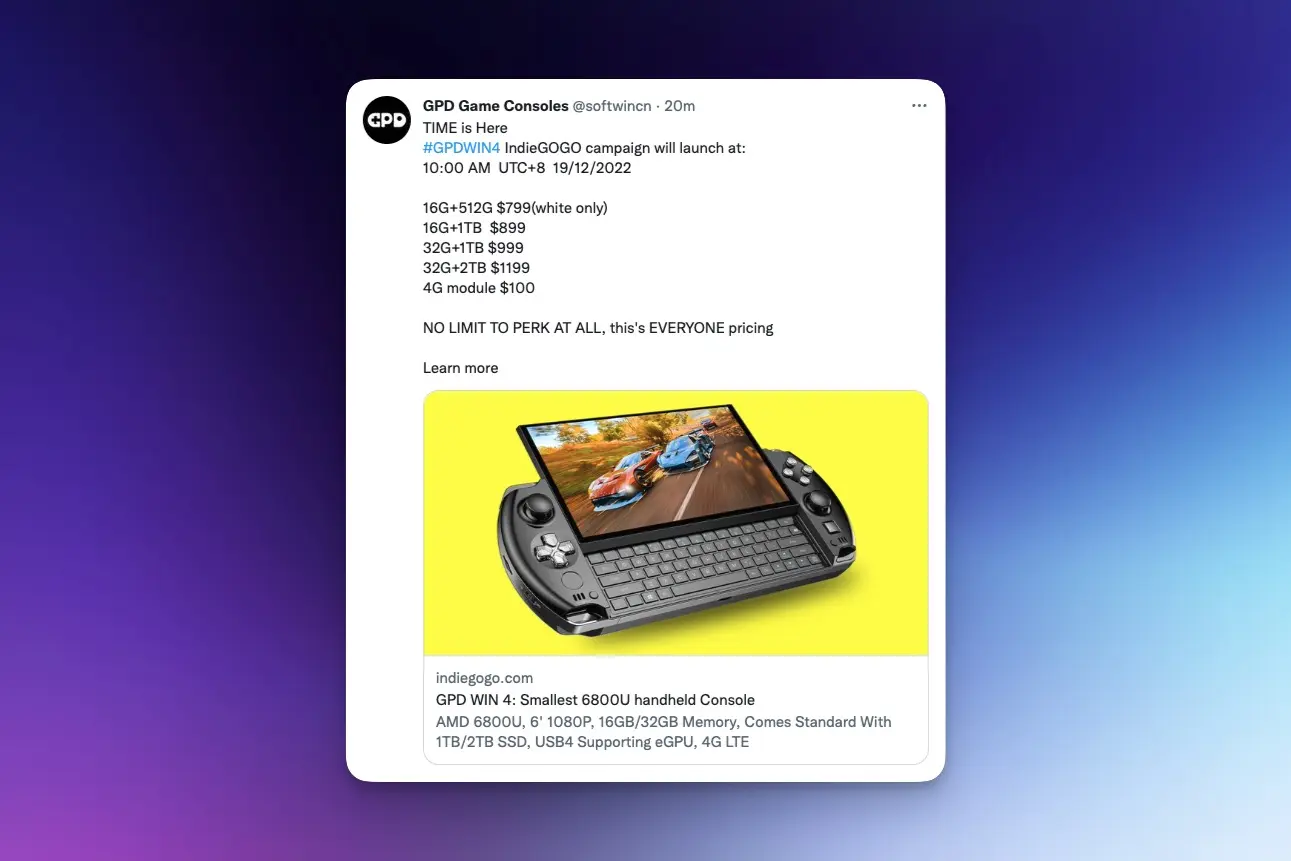 As we previously reported, the $799 purchase will net you the base 'GPD Win 4' with 16GB of memory and 512GB of storage space — a similar price to the $649 Steam Deck (that just so happens to also come with 16 GB of memory and 512 GB of storage space).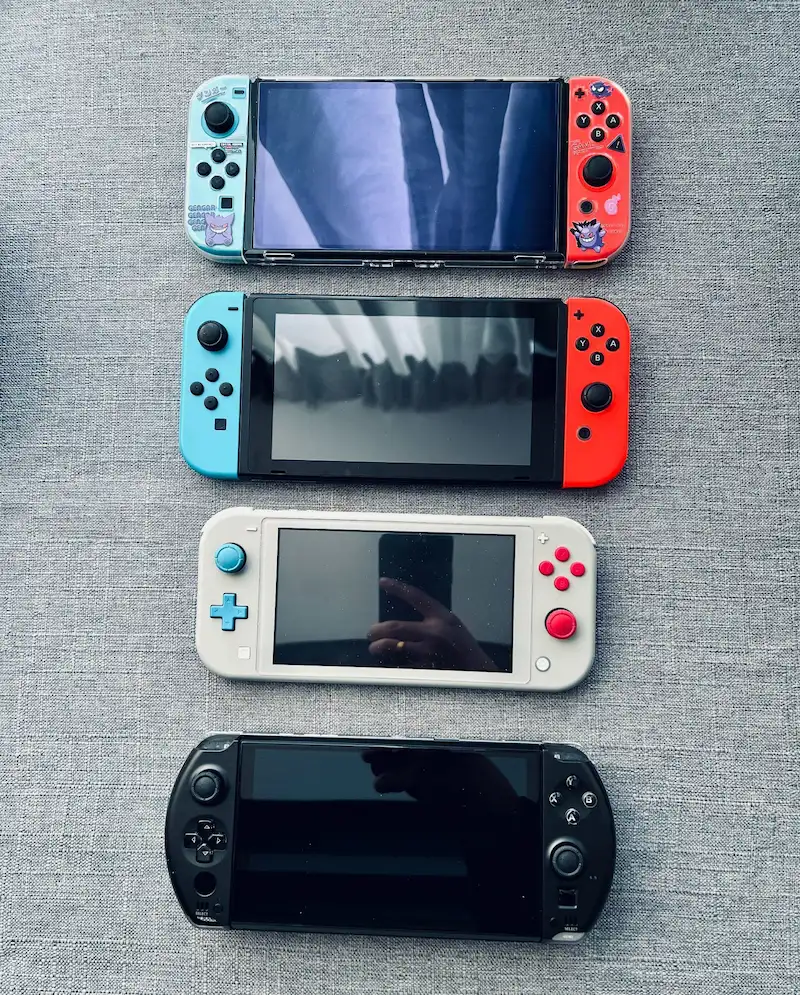 As a reminder, the GPD Win 4 handheld uses the new AMD Ryzen 6800U chip (and claims to be the world's smallest handheld using that chip), has a six-inch 1080p screen, and can even support external GPUs natively. If truly portable play is important to you, there is also an optional 4G LTE module availble for the device.
Whilst it comes with Windows installed by default, it is also the first third-party device that boasts native SteamOS support — making it one of the most promising looking Steam Deck alternatives.
You can find more details on the preorder page — the campaign for this handheld PC will go live on December 19 at 10 AM UTC+8. That's 6PM PST, 9PM EST and 2AM GMT. Will you be getting one?