Update: The dates for the preorder campaign are now live and you can find more information here.
GPD have announced pricing for their new GPD Win 4, a device we listed in our "Steam Deck alternatives" roundup, with the pricing starting at $799.
For that price, you'll get the GPD Win 4 with 16 GB of memory and 512 GB of storage, which is a similar specification to what you'll get with the $649 Steam Deck.
But the GPD Win 4, similar to the AYANEO 2, uses the more powerful AMD 6800U chip, has a six-inch 1080p screen (compared to the Steam Deck's 800p screen) and can support external GPUs natively in a much smaller form factor.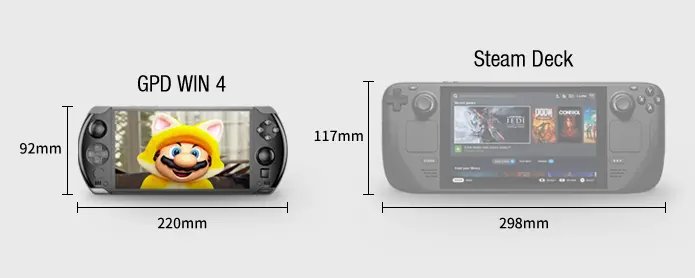 The highest tier model you can get is a 32GB/2TB version which is north of a thousand dollars, selling for $1199.
GPD will also sell an extra 4G module for $100. A 4G (or 5G) module is something we dearly miss on the Steam Deck, as it means you can at least synchronise cloud saves while on the go.
The Indiegogo for the Win 4 is set to go live in the middle of December, but you can already access the campaign today.