Update: Over 1000 backers have pre-ordered either an AYANEO 2 or an AYANEO Geek in less than one week.
Two of the most promising Steam Deck alternatives, the AYANEO 2 and the AYANEO Geek, are officially up for order over on Indiegogo.
You can preorder them at the link below for a starting price of $749 for the AYANEO Geek and $949 for the AYANEO 2.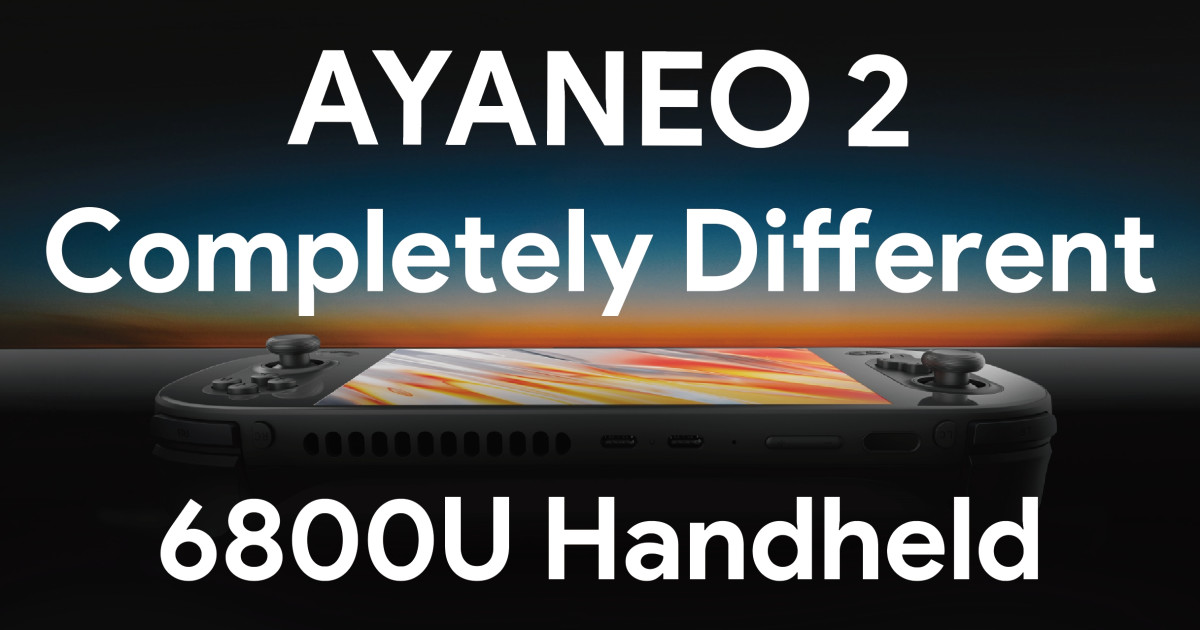 For $949 (that's early bird pricing), you will get the AYANEO 2 with 16GB of onboard memory and 512GB of storage, and you can choose between the 'Starry Black' or 'Sky White' colour scheme (pictured below). Going up by an extra $100 will get you double the storage, while for $1249/$1299, you will get 32GB of memory and two terabytes of storage.
All AYANEO 2 devices come installed with Windows 11, a 1200p screen, hall-sensing joysticks, a fingerprint sensor, USB 4.0 and Wi-Fi 6, and, naturally, RGB lighting.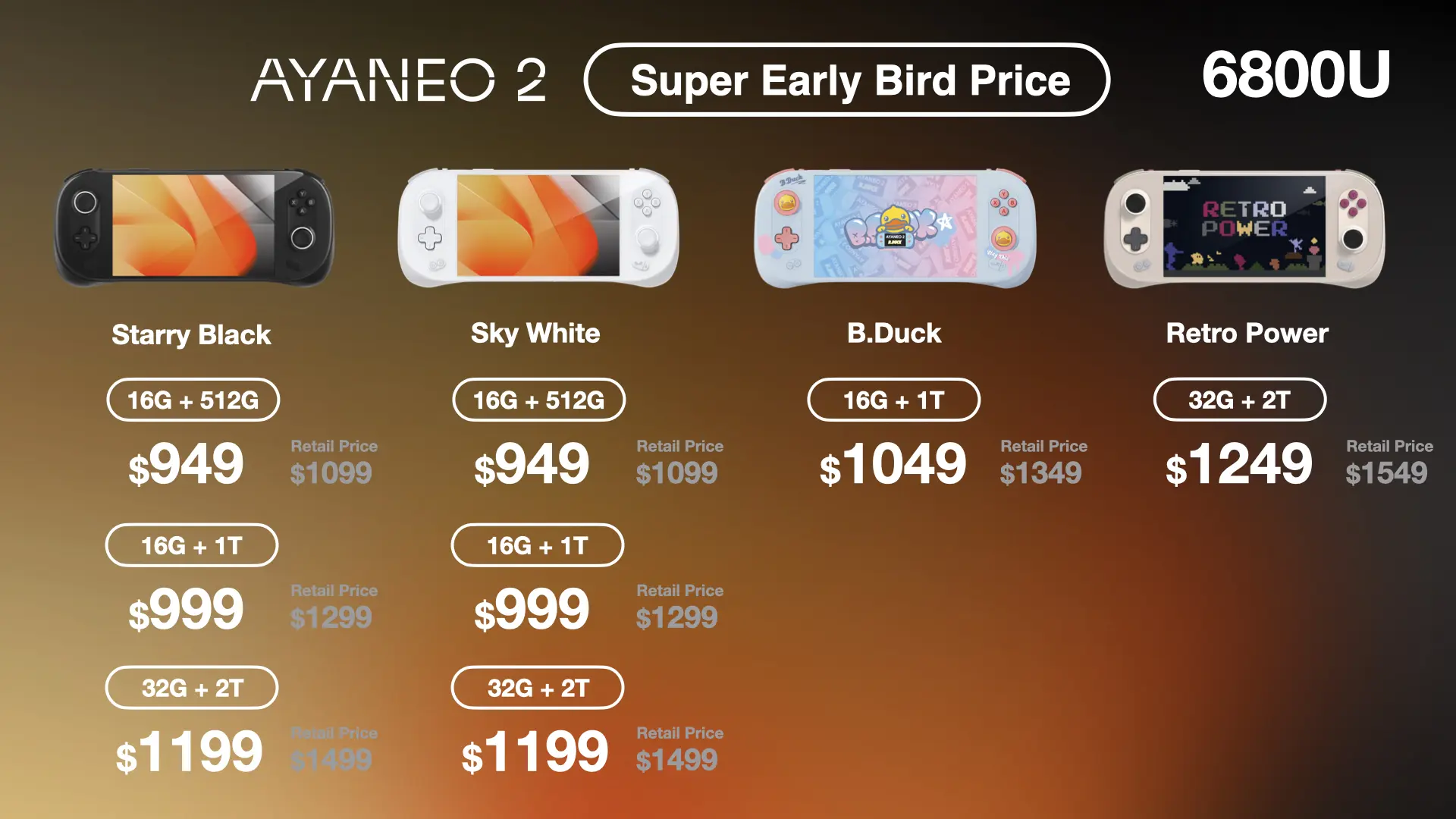 The AYANEO 2 is one of the first devices with the new, promising AMD 6800U chip — that might be able to outperform the chip used in the Steam Deck.
While we haven't been able to test it ourselves, Cary Golomb (also known as ThePhawx) told us he expects devices using the 6800U to outperform the Steam Deck if both devices have TDPs (that's thermal design power) of over 13 watts, while the Steam Deck will perform better at TDPs below this. (Here's a guide where we explain what TDP means and why it matters.)
You can see the AYANEO 2 and the AYANEO Geek in more detail on the official product site or purchase one on Indiegogo below. They will start shipping in December.