Here's a new device from AYANEO that sure looks like a Nintendo DS.
The next device from portable device maker AYANEO will no doubt look familiar to many a Nintendo fan — as images shared directly with overkill via AYANEO reveal an upcoming dual-screen product similar to the blue-ocean handheld hit that Nintendo introduced back in 2004.
This new clamshell device, which AYANEO are calling the AYANEO Flip DS joins the already announced AYANEO Flip KB. Whereas the KB model sports a keyboard, this version of the handheld will feature a second screen.
You can see the two Flip devices in the image below, with the KB keyboard model on the left, and the new 'DS' model with its smaller additional screen on the right: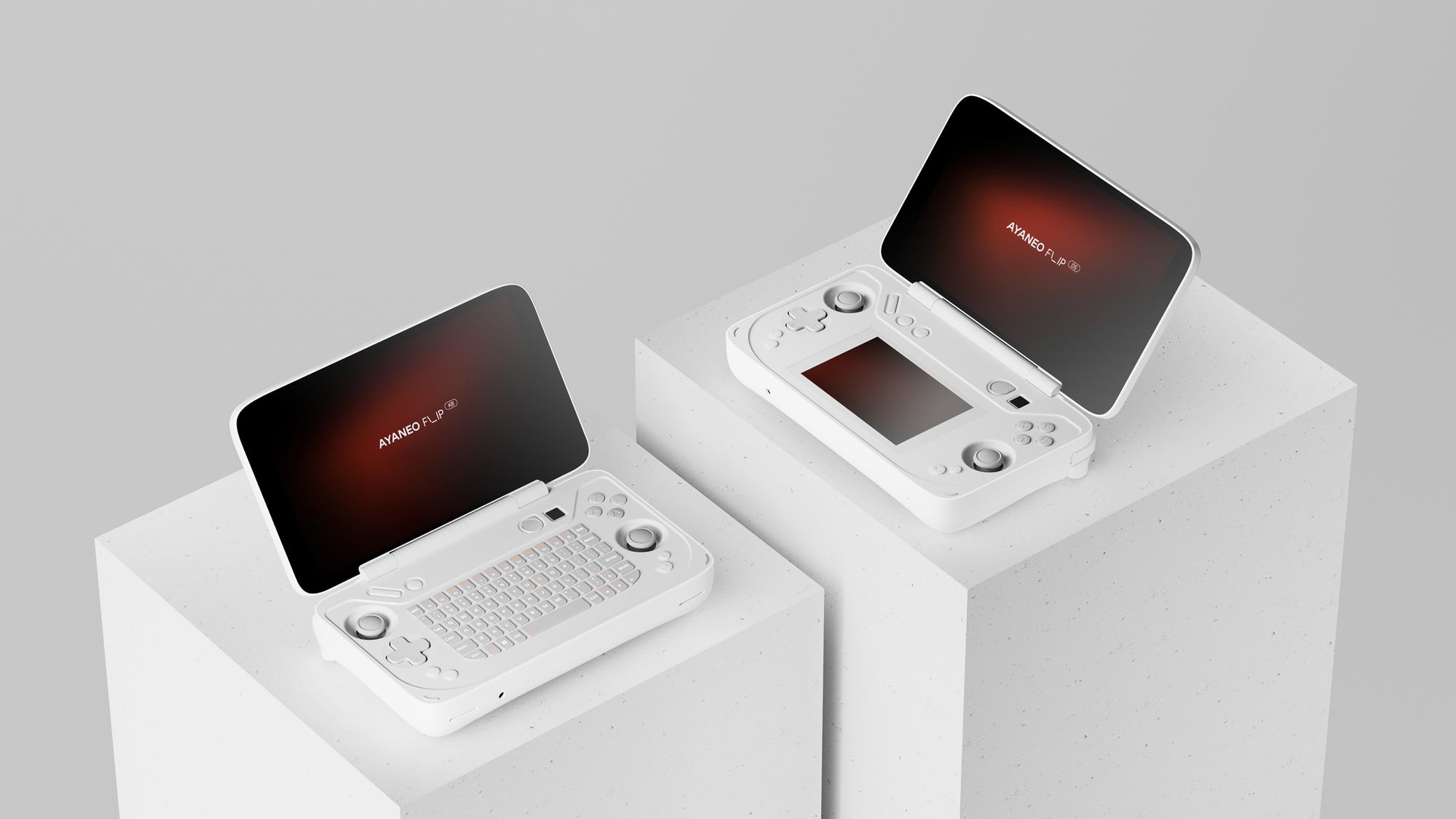 We already know that the now Flip range will feature an AMD Ryzen 7 7840U processor and will make use of Radeon 780M integrated graphics. This upcoming Flip duo also features a 7" inch top screen with a 120Hz refresh rate — details on the second screen found on this new DS model are not yet known however.
This AYANEO Flip DS device will be of particular appeal for those looking to emulate classic Nintendo DS and 3DS games on a more modern device — maybe even Wii U titles could work here.
Further specs, details on pricing and launch plans are not yet known, but we'll share more information on the AYANEO Flip DS as we get them.
---