Why care about Android portables when the Steam Deck and Nintendo Switch exist, and there's a good chance you're already carrying an Android phone? Because what a system can do is less important than how it asks you to do it.
Android phones are designed to be used primarily as phones, with a form factor to match. They're great for calls, texts, and touchscreen gaming. Android portables are more focused on pure entertainment, with larger (and sometimes smaller!) screens for native Android games, PC or console streaming, and emulators that benefit from physical buttons. There's a reason the market has exploded in the past few years, with a nearly endless amount of systems and options coming from overseas, sometimes pre-filled with questionably legal ROMs.

Since the options in Android portables can get overwhelming very quickly, here are a few of our favorite picks, along with a recommendation for which kind of player would get the most out of each system.
Android Gaming Portables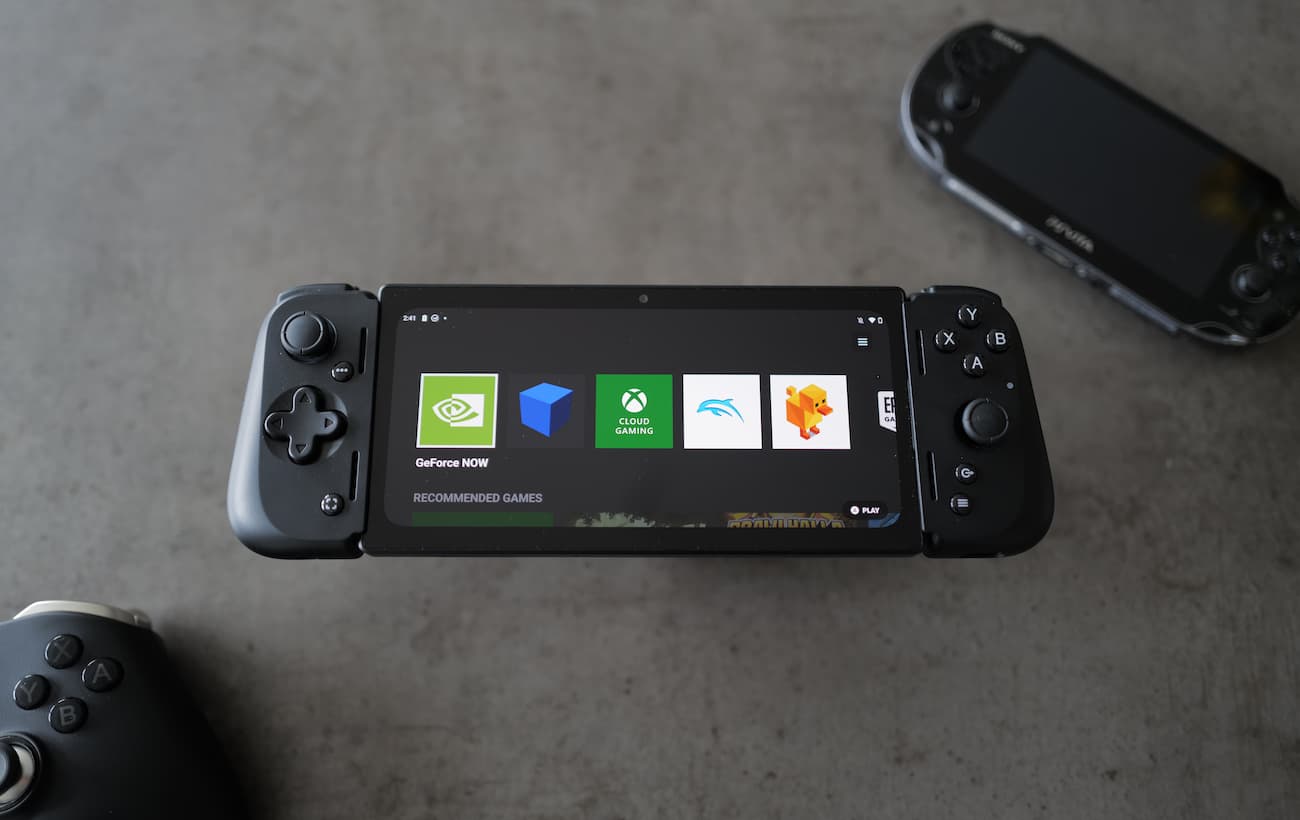 Razer Edge: The Switch/Steam Deck lovechild

The Razer Edge is a fascinating beast, forgoing the all-in-one design of most portables to offer hardware that's half tablet, and half removable controller. This is the system most like a bizarre combination of the Steam Deck and Nintendo Switch, running Android.
The 6.8-inch 2400x1080 AMOLED screen can reach a refresh rate of up to 144hertz, making this one of the best-looking displays in the roundup. That resolution does look a little squished to anyone used to looking at a more standard 16:9 aspect ratio; if anything those measurements make the whole thing look super-widescreen.
The internals include the Snapdragon G3x chip, with Adreno 660 graphics, making the Edge one of the most powerful devices for the money. At $399.99, this is a solid mixture of speed, performance, and price. It also has the advantage of being able to operate as a portable gaming device as well as a small, standalone tablet. I can't remember the last time I used my Switch that way, but it's still a nice option for users interested in a media machine as well as gaming.
The hardware is understated compared to what we're used to from Razer, helping the system resemble a sleek, black Switch that looks more business than pleasure. This is a versatile handheld for $400, almost like an iPad mini with more options for gaming. Here's our full review of the Razer Edge.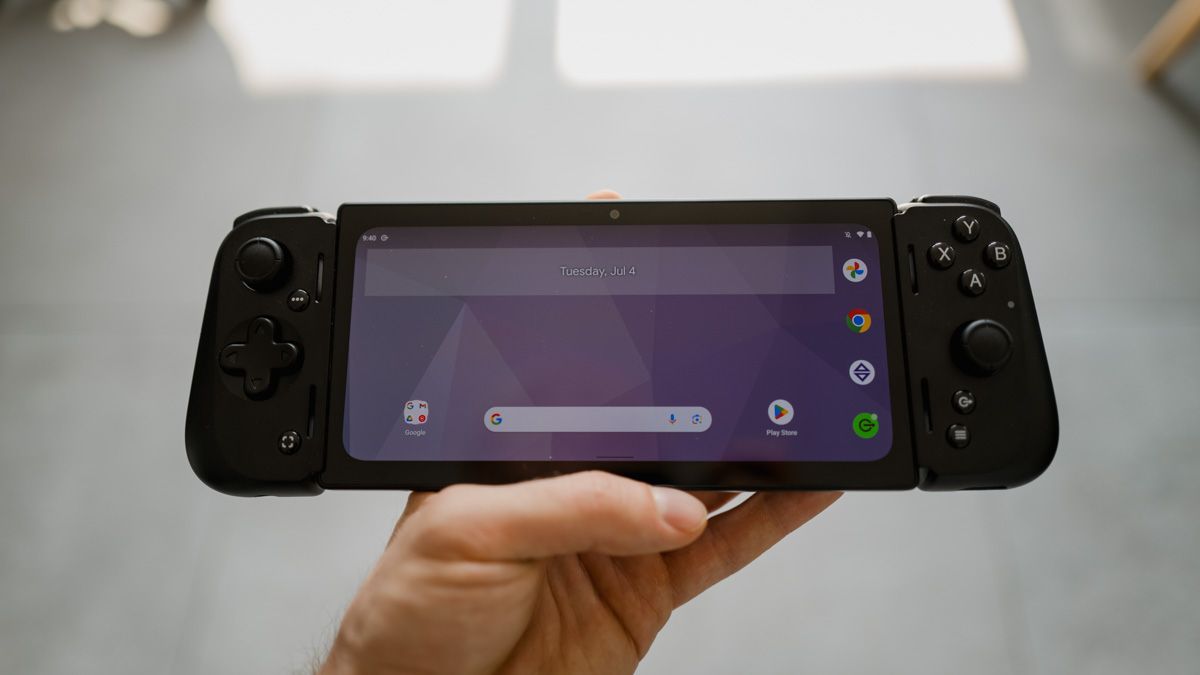 ---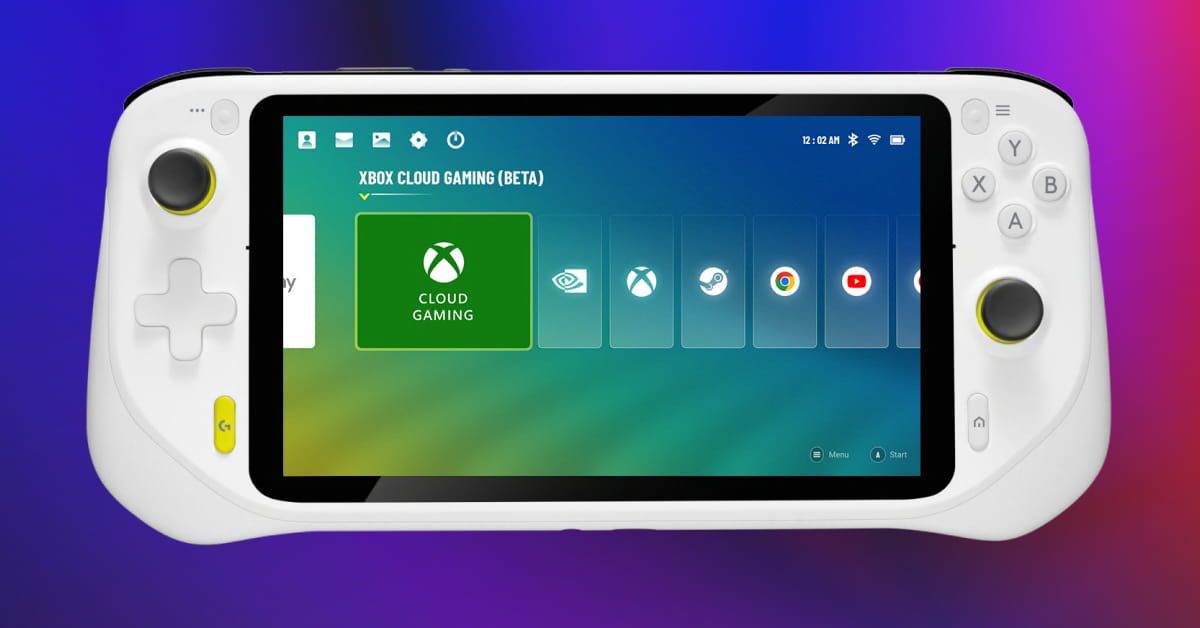 Logitech G Cloud: The Streaming Beast

The Logitch G Cloud has a specific goal, aiming squarely at players who want to stream their games over the cloud. The G Cloud has an all-in-one design that doesn't come apart like the Razer Edge, and features a 7-inch, 1080p display. The firmware is designed for ease of use, making it simple to set up and play games through services like Steam Link or Xbox Cloud Gaming in minutes, as long as you already have an account.
The hardware comes with an SD card slot and a headphone jack, which is normal for a portable device but increasingly rare for a phone, although not as important in a device that's meant to be more of a portable monitor and controller for your other gaming services while you're around the house.
While the branding and design are meant for cloud gaming, the Snapdragon 720 processor means you'll be able to play just about every Android game you could want and run emulation smoothly up to approximately the PlayStation 2 era of games.
There might not be much of a market for an Android cloud gaming device that can be found online for about $299.99, but the G Cloud is versatile and powerful enough to justify the cost, even if you're not focused on streaming. The Logitech G Cloud is the perfect fit for a very particular customer.
---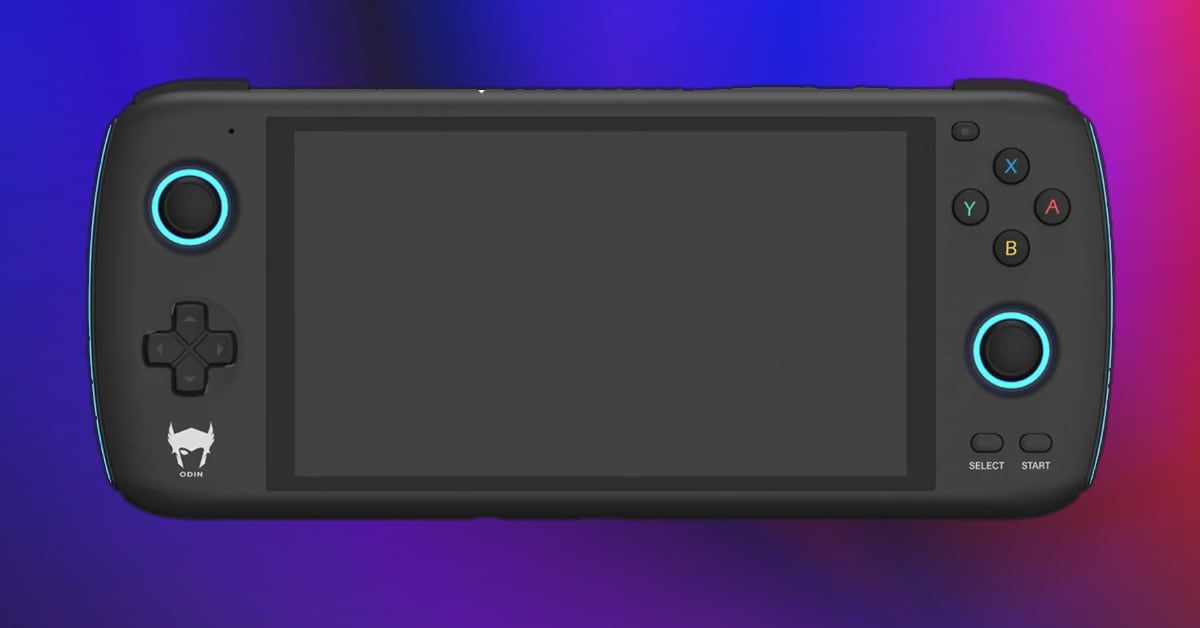 AYN Odin Pro: The best for most people

At $287 the AYN Odin Pro is a great middle of the road portable that's less angled toward streaming than the G Cloud and has a larger screen and more power than most other products in that price range. It's not too big, not too small, not too expensive, and not too weak to run just about anything you'd want to run.
This is the "just right" of Android portables for many people.
Its 6-inch, 1080p IPS LCD screen is pretty big enough for most games and applications, and the Qualcomm Snapdragon SD845 CPU, Adreno 630 GPU, and 8GB RAM makes the Pro model plenty powerful enough for up to PlayStation 2 and GameCube emulation.
If someone asked me which Android portable to buy, without giving any other details, the AYN Odin Pro is likely the first hardware I would show them.
---
This thing is great, especially as an inexpensive powerhouse for classic gaming. It's a device you'll either understand instantly and begin to covet, or you'll stay confused about the appeal of small, square screens on eye-catching metal hardware.
The RG405 ditches the plastic construction of most portables for an aluminum body, and features a 4-inch IPS display running at 640 by 480, which is a nearly square 4:3 aspect ratio.
While that may sound underpowered and undersized compared to its competitors, the $180 system is meant to mimic the low-resolution look and square shape of the CRT displays that ruled the land before widescreens became ubiquitous. This is how we lived back then, people, and we liked it! The RG405 looks and feels more like a supercharged Game Boy Advance than a Switch knock-off, which gives the portable a ton of personality and helps it stick out amongst its more expensive peers.
It fits right into your pocket, feels great in the hand, and although the IPS screen may limit the viewing angles, you're going to have it right in front of your face most of the time anyway.
If your goal is to revisit and relive the '90s era of video game history, with power that will let you emulate most systems up to the PlayStation 2, the Anbernic RG405 is a whimsical, fun device that doesn't take itself too seriously.
---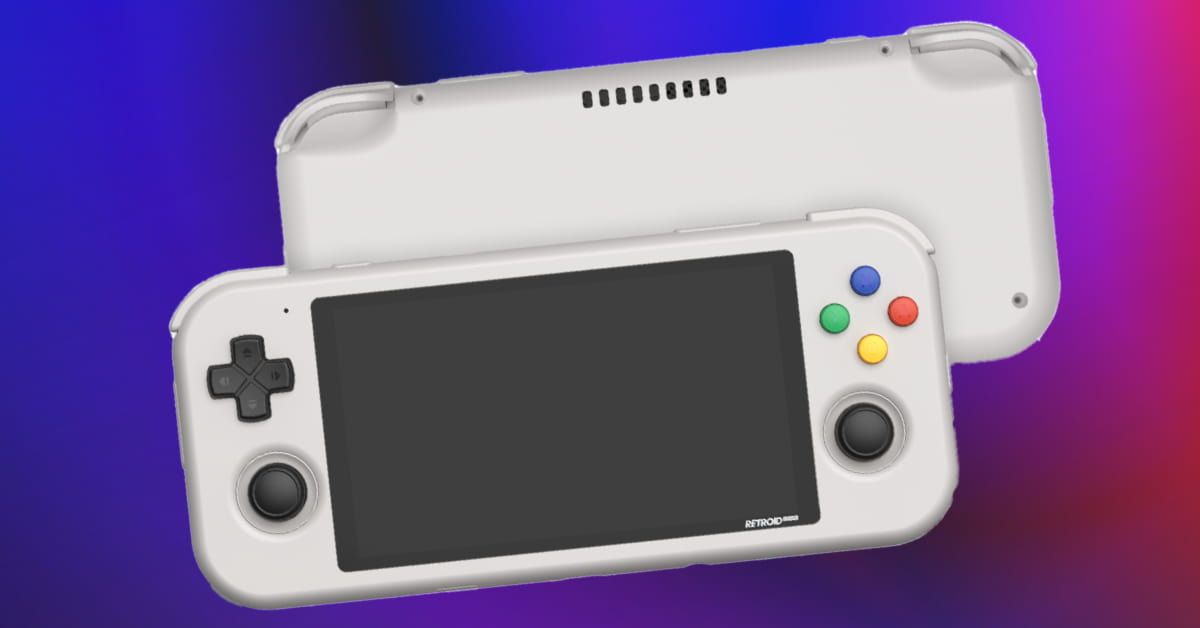 Retroid Pocket 3+: A solid compromise for just about everyone

The Pocket 3+ is a great option for anyone who likes the smaller size, smaller price, and retro leanings of the RG405 but is after something a little more modern.
This $150 portable features a 4.7-inch, 1344 by 750 resolution screen, making it a resolution and size that may be more comfortable for players who aren't as interested in nostalgia. This is likely the more versatile option between the two systems, with more screen at a higher resolution for the same price, so if you don't want to pay too much for a system that's more accommodating to widescreen gaming this could be your best bet.
With many of these, the question really becomes about your budget, and which systems you're hoping to emulate on top of the streaming and basic Android functionality. The Pocket 3+ offers a little something for everyone, but you can't get everything for $150, and power users may grow out of its capabilities faster than they expect — especially since the hardware's design looks like a much more capable machine.
On a more superficial note, however? It's hard to beat all those fun color schemes!
---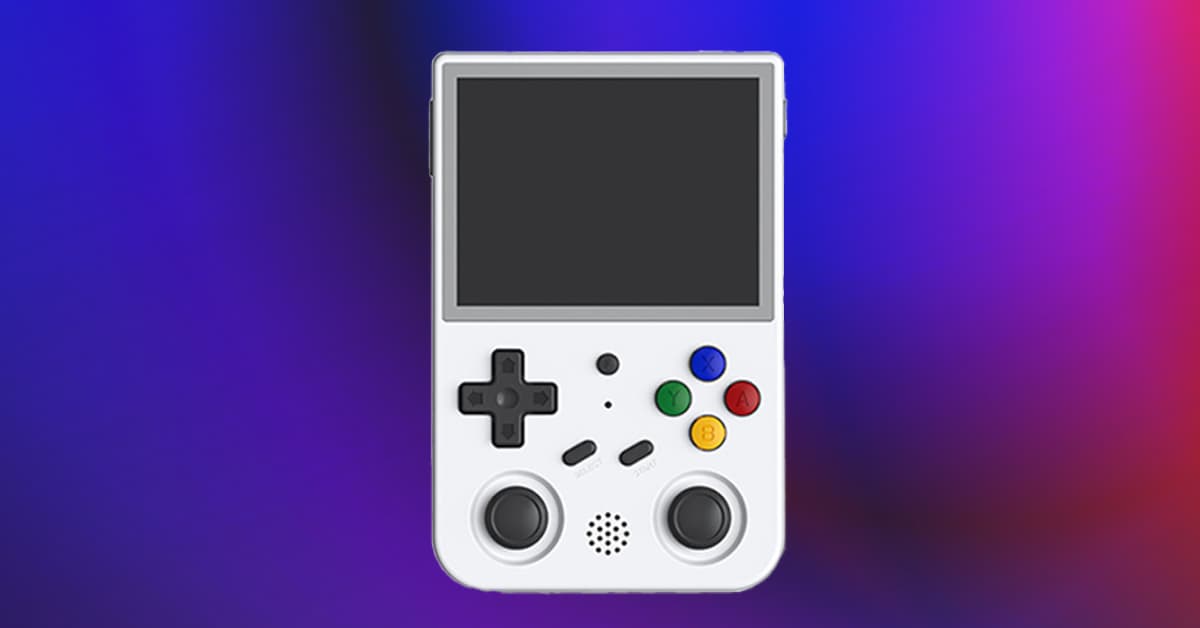 Ambernic RG353V: For folks who want a 'modern' Game Boy

We all know what's going on here, right? This Android portable is for people who miss the look of the original Game Boy, although the addition of shoulder buttons on the rear and analog sticks on the face add modern features to the classic form factor.
Make sure you pick up the RG353V instead of the RG353VS model however, as the V model allows you to run either Linux or Android, and ships with 2GB of RAM instead of 1GB. It's also important to know what you're getting into with this $120 to $150 system; Once you start moving past emulating other portables you're going to need to tinker with the settings to get good performance. This is not the hardware to get if you're focused primarily on power.
The vertical orientation and fun colorways give this a more playful, toylike look than many of the other systems on this list, and the 3.5-inch 640 by 480 touch screen sounds tiny on paper, but in relation to the rest of the system it's the perfect size. Players with larger hands may struggle with the "shoulder" buttons however, as they're actually on the back of the system, in a row of four across the system's shell. That means your fingers have to move above the outside row of buttons without pushing them to get to the middle row of buttons. That may be a problem if you have bigger hands.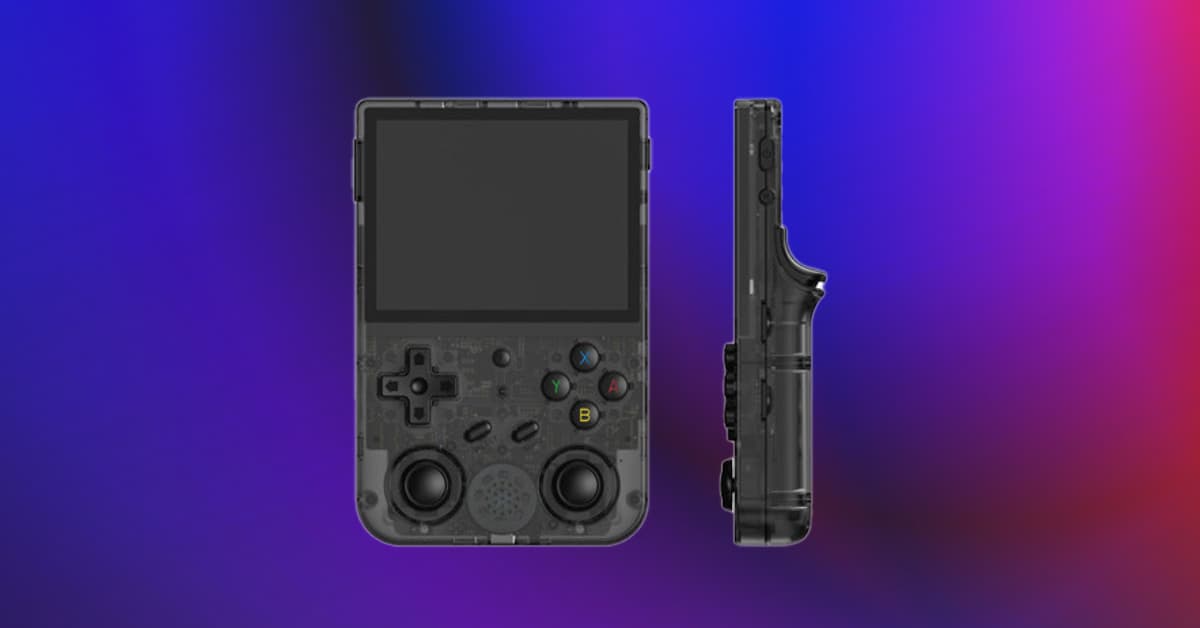 But if you stick with most classic handheld games you won't need to use the shoulder buttons anyway, and the rest of the features justify the price. This is very much a toy, meant to look like a toy, and that's a great approach for hardware that's designed to be played with.
And like every Android handheld, you can always stream games from your consoles or PC. If one had no shame, one might call this more of a Game Man than a Game Boy.
---