Razer announced the Razer Edge, a touchscreen streaming handheld available in January 2023.
During this year's RazerCon, Razer announced their take on a handheld streaming device.
Called Razer Edge, it will launch in the U.S. in January 2023.
Previously teased in September — Razer's new device is the second from a major PC brand in as many months, following the Logitech G Cloud.
Created in partnership with U.S. mobile carrier Verizon and chipmaker Qualcomm, Razer's new offering is unlike both the Logitech G Cloud or the Steam Deck in one key way: the Razer Edge is actually a standalone touchscreen device that than fits into Razer's Kishi line of mobile controllers — comparable to a small iPad mini with cellular say (despite the form factor, the Edge is not a phone).
The upcoming Razer Edge runs on Android and uses a Snapdragon G3x — a new chip by Qualcomm seeing its debut in this device. It has a 6.8-inch 2400x1080 OLED screen that can reach a refresh rate of up to 144hertz, and it comes with WiFi 6E and Ultra Wideband 5G.
The Razer Edge will be bundled with the Razer Kishi V2.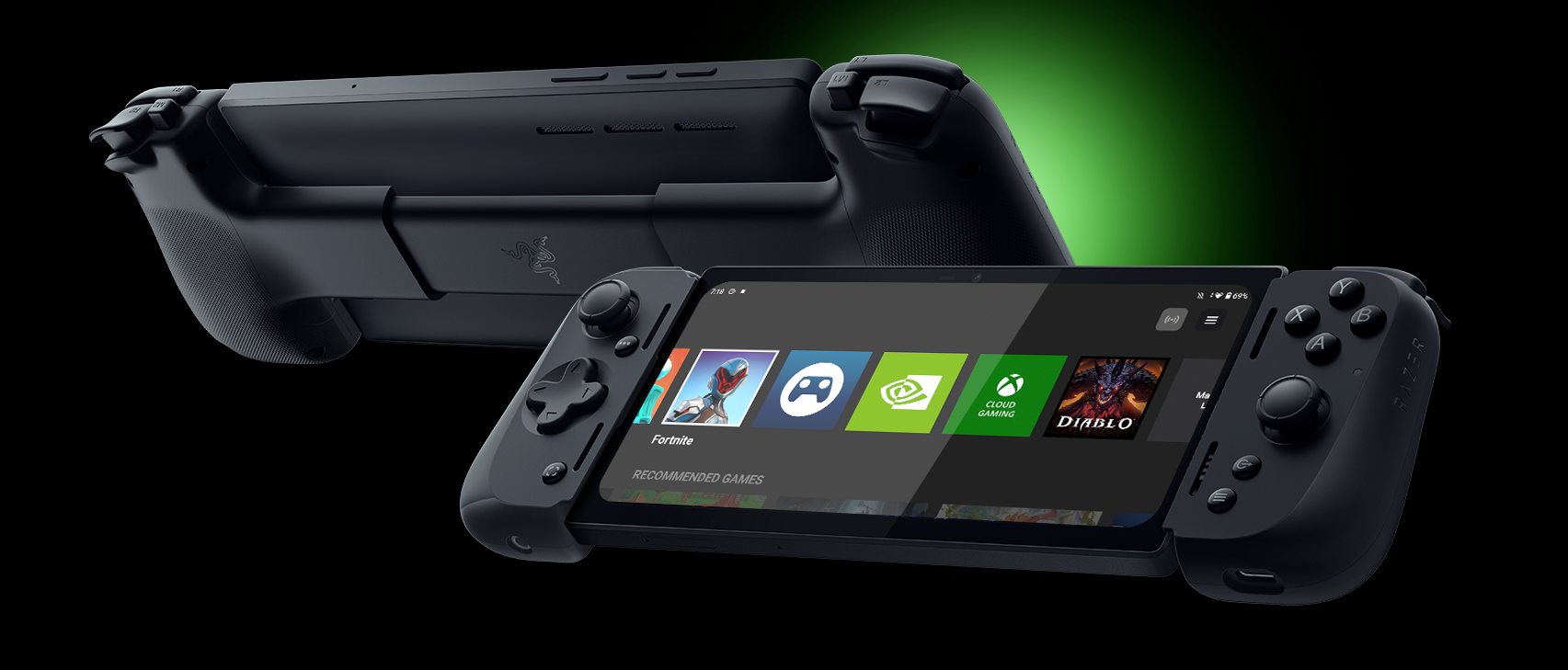 According to Razer CEO Min-Liang Tan, it is also the world's first gaming handheld to support 144 HZ Steam Link Remote Play, is optimized for Nvidia Geforce Now, and will come with native Xbox Cloud Gaming integration.
Seeing it is an Android device, it will surely be widely compatible with mobile games, and emulation apps.
Only available in the USA at first, it will cost $399.99 for the WiFi version, with the 5G bundle prices announced soon.
You can reserve the device starting today for $5.