If you want to play your Nintendo Switch ROMs on Valve's handheld, here is how to install and optimize Ryujinx for the Steam Deck.
If you want to play your legally dumped Nintendo Switch games on Steam Deck, you can use Yuzu following our guide or go for Ryujinx, the other Nintendo Switch emulator currently on the market.
Yuzu vs Ryujinx on Steam Deck: Which one to choose?
The choice between Yuzu and Ryujinx on Steam Deck mostly comes down to compatibility. Some games run better in one emulator compared to the other. For example, Yuzu struggled with Pokémon Violet/Scarlet when experimenting with both tools, while Ryujinx ran both games much better. However, thanks to updates to the Early Access version (available through their Patreon), Breath of the Wild works much in Yuzu.
So, I would not want to choose between both, but instead, install and set up Yuzu and Ryujinx simultaneously. And whenever one game doesn't work that well in either of the apps, I'd try it in the other one.
How to install Ryujinx on Steam Deck
The easiest way to install Ryujinx on Steam Deck is by using a tool like EmuDeck. Both scripts manage most of the steps needed to get Ryujinx running, including installing controller configurations and mapping the ROM folders in a way that both Yuzu and Ryujinx can use at the same time.
Installing either EmuDeck is easy; we have this guide for you.
Alternatively, you can load Ryujinx from the Discover store, but then you must set up your controller settings, the ROM location, and more.
How to install prod.keys, title.keys and the Nintendo Switch firmware
Similar to Yuzu, Ryujinx needs prod.keys, title.keys and a dumped Nintendo Switch firmware. Dumping them yourself from your jailbroken Nintendo Switch is the best way to do this. Alternatively, you could use a search engine to find the files.
Next, when you have your files, switch to the Desktop Mode of the Steam Deck, and open up Ryujinx. Here you want to then click on File in the top left menu, then on Open Ryujinx Folder. Navigate to system and paste both the prod.keys and the title.keys here.
To install the firmware, click on Tools in Ryujinx, and then choose to install the firmware from a directory or a zip file. Choose the corresponding file or folder from the next screen and install the firmware.
You're now good to go, and Ryujinx can be used. Now let's optimize the emulator for Steam Deck.
How to optimize Ryujinx for Steam Deck
The steps to optimize Ryujinx on Steam Deck are identical to optimizing Yuzu for Steam Deck, and the only difference would be the step dedicated specifically to Yuzu.
In the case of Ryujinx, you can leave all the settings to default. Click on the banner below to get to the Yuzu guide.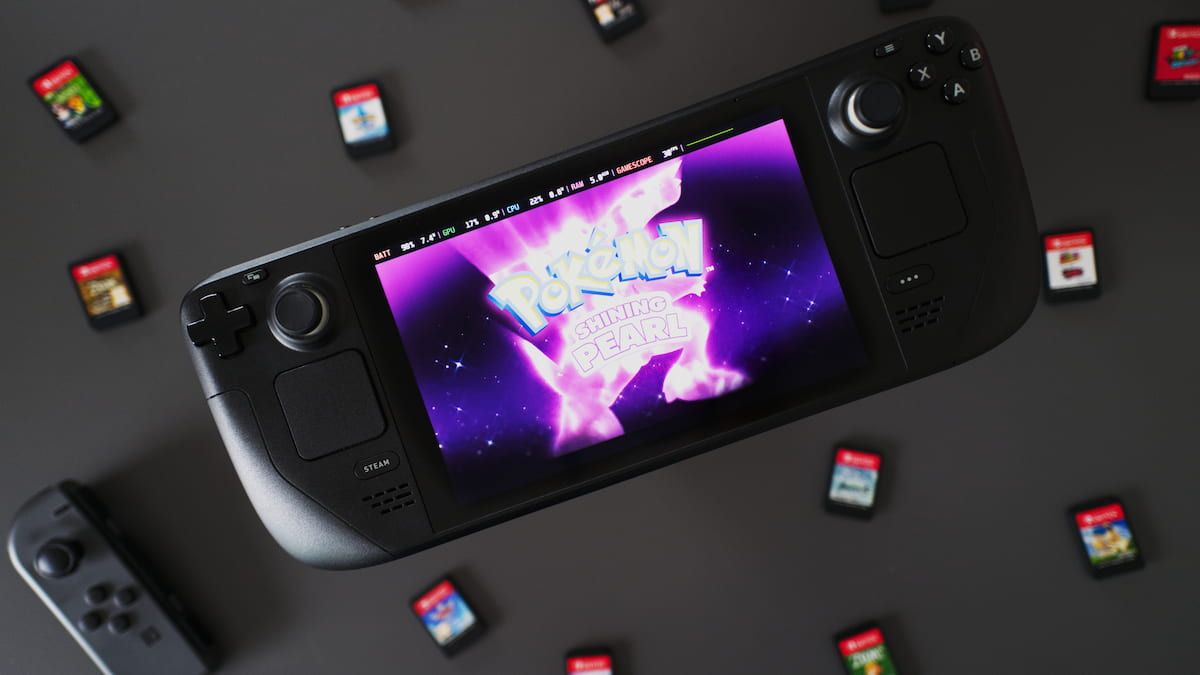 Again, follow all the steps except the one telling you to open up Yuzu.
How to install DLCs and Updates on Ryujinx on Steam Deck
As explained above, if you installed Ryujinx through either EmuDeck or RetroDeck, the moment you add any ROM to the Switch ROMs folder, they'll appear automatically in Ryujinx.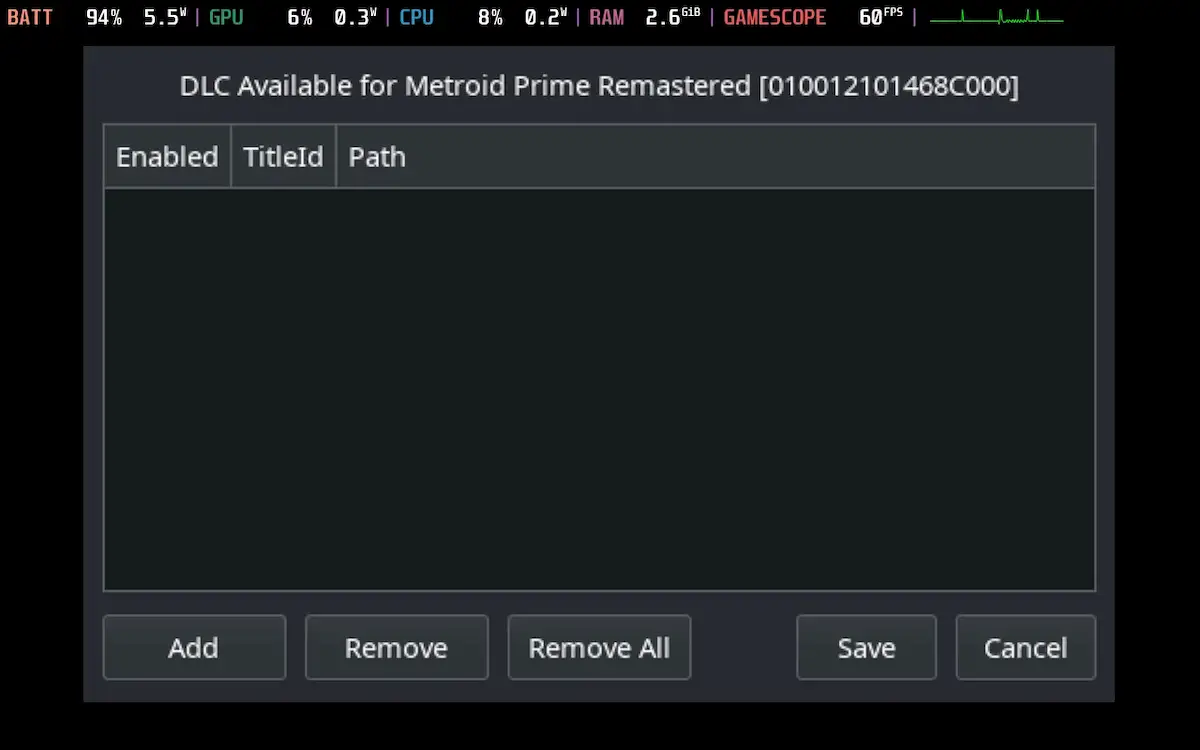 To then install an update for the games listed in this directory, you can right-click on the game, go to Manage title updates, and then on Add and navigate to the corresponding file. Save in the next step.
As for installing DLCs, right-click the game, choose Manage DLC, then Add, and navigate to your DLC file. Hit Save in the next step.
And that's it! Your Steam Deck is ready to play your legally acquired Nintendo Switch ROMs.