Logitech G has revealed an all-new handheld gaming device dubbed the 'G Cloud'. It's due for release in North America next month and will be capable of playing a wide range of Xbox games via streaming.
The Android-powered portable device has a 7-inch 16:9 HD touchscreen with a 60Hz refresh rate, comes in at a relatively lightweight 463 grams (versus the 669 gram Steam Deck), boasts an impressive 12+ hour battery life, has haptics and gyro controls, and will support both Xbox Cloud Gaming and Nvidia's GeForce Now via WiFi.
In addition to its cloud gaming capabilities, the device can also be used for local game streaming (such as playing a game from your Xbox or via a PC with Steam Link), playing Android mobile games, or watching stuff via YouTube.
On the inside, Logitech's G Cloud gaming handheld makes use of a Qualcomm Snapdragon 720G processor running up to 2.3GHz. It packs in 4GB of RAM, and has 64GB of onboard storage — there's also a microSD card slot for expanding the memory. The device charges over USB-C.
The new handheld will launch on October 17th with a $349.99 price tag — however, those pre-ordering will be able to snag it at a discount.
It looks like only a North American launch (U.S. and Canada) is planned at this point.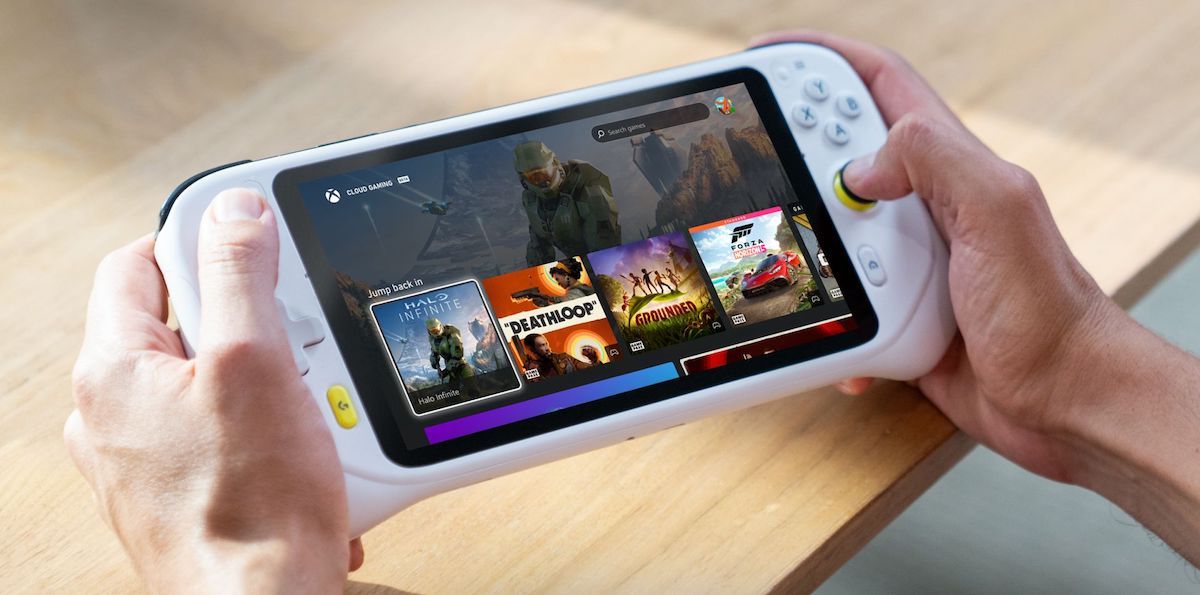 In a post shared on the official Xbox website, Catherine Gluckstein — the Vice President of the Xbox Cloud Gaming division — explained that Microsoft are "always looking to make gaming available to more people in more ways", adding that handhelds such as this "are a natural next step" as cloud gaming matures.
It's easy to forget that Xbox's Cloud Gaming service has been with us for just over two years now, and Microsoft are clearly keen to see it used in more and more places beyond just official Xbox hardware — in addition to this G Cloud handheld, you can now play Xbox games via the cloud on a wide range of devices, be it on a PC, Android phone, a Samsung TV, or just about anything with a decent browser.
Logitech's pricing for this new device is curious and may be something of a tough sell — it's priced ($349) precisely in the middle of both the Switch at $299 and the Steam Deck at $399 — and considering it a device that is clearly geared primarily at cloud gaming, it will be interesting to see what the take-up will be.
Either way, it'll be interesting to get some hands-on time with this one to see how it performs — it looks like Hideo Kojima has already taken one for a spin.
---
The Logitech G Cloud is available to pre-order now from Microsoft for $299.99 or via Logitech's official site. Both Amazon and Best Buy will also be taking pre-orders.