The new Steam Deck OLED is a fantastic upgrade, that cements Valve's lead in the handheld PC race.
Hi there, and welcome to a new edition of the overkill digest newsletter. I'm back from vacation (well, technically, I've been back for a week), so I am taking over this newsletter again. Thanks, Chris, for stepping in last Sunday.
It looks like I came back at the perfect moment since Valve decided to release the Steam Deck 1.5 this week, and I have some thoughts.
So, let's get to it!
---
Valve did a Nintendo, successfully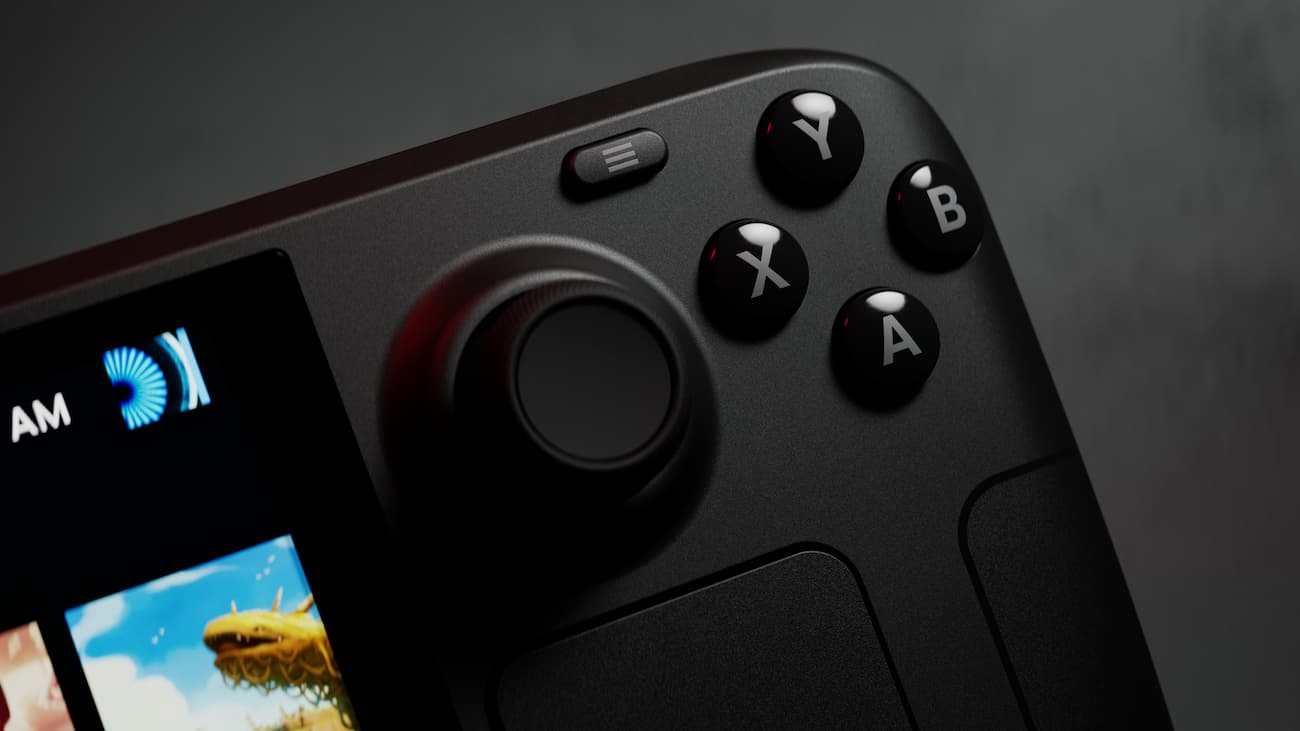 Surprising most of us, Valve did a Nintendo and announced a Steam Deck OLED edition. It'll be released on November 16th (that's on Thursday) for a starting price of $549 for 512 GB or $649 for 1 TB. There's still a cheaper version at $399, which will ship with an LCD screen but start at 256 GB. You can find your local prices here.
Like the Nintendo Switch OLED, the Steam Deck OLED is not a true successor. While Valve upgraded most of the internals, the focus was on efficiency, not performance.
It boasts a new battery, a new chip called Sephiroth (the one in the LCD Steam Deck named Aerith), better cooling, a larger (smaller bezels) HDR OLED screen that can go up to 90 Hertz refresh rate, and some more tiny changes (29 grams lighter, clickier buttons, and more).
Despite the new chip, performance remains the same. On paper! In reality, reviewers (The Verge, LTT) saw a slight uptick in performance in certain situations. It also boasts faster memory, which should help booting games from sleep faster.
However, the Steam Deck will still not be able to compete with the likes of the AYANEO 2s or the ROG Ally on performance. These devices remain faster and play (theoretically) more games since they run Windows. This is why I prefer these two to the Steam Deck in most situations – having access to my Game Pass library is still a killer feature.
But they are not for everyone. Windows is still subpar on handhelds, and the experience is often messy. Games that should run on these devices sometimes fail because of weird issues like missing or out-of-date GPU driver errors (despite there being no new ones), random incompatibilities, or the infamous blue screens. I had these issues during my vacation and ended up grabbing the Steam Deck instead to play other games.
This is why I still recommend the Steam Deck to most people. Even more so now that the OLED version exists. The experience on the Steam Deck is better for people getting started with these devices.
SteamOS is more console-like, and it's often just a case of checking if a game is verified, and most devs want that badge. Valve is also busy updating Proton to make games compatible, which no other manufacturer can do since they don't control the software side as tightly as Valve.
Oh, and they are cheaper. So, yep, I will grab a Steam Deck OLED version. And a little tip from me: if you don't need it, go for the version without the anti-glare etched glass. The colours look better on a reflective OLED screen.
Though, I wish Valve would copy Nintendo once more and release a Steam Deck Lite. I really prefer smaller devices!
---
💡
Interlude:
If you missed it, a few weeks ago, we launched
a Patreon account
. For a monthly $5, you get access to behind-the-scene looks, an ad-free browsing experience here on overkill, access to our members-only Discord server, and more. Chris and I are also working on a few new ideas that will be exclusive for our Patreon subs, but we'll announce them in the future. Thanks for your support!
---
In other news
Timo published his Ghostrunner II performance review, and I am astonished by how well the game runs on Steam Deck.
AYANEO announced a whole retro line-up of products, including two retro PCs, an external battery and more. I NEED THAT MACINTOSH ONE!
EmulationStation 2.2 has been released with a ton of new features. It's part of EmuDeck, in case you forgot.
Talking of EmuDeck, the dev released an import/export tool to move your EmuDeck installation to the new Steam Deck OLED.
Humble Bundle has a handheld-inspired sale going on with a bunch of great games. (Affiliate link!)
Epic Games admitted the Epic Store is still not profitable after five years. I still think it's crucial the store exists, since competition is good for the end-user, but maybe that whole exclusivity thing wasn't a good plan.
The Verge thinks handheld gaming is the future (podcast), and I agree.
Crunchyroll, yep the anime service, is adding games to its premium subscription.
There will be a The Legend of Zelda live-action movie, and I am baffled. Like... will they have Link talking? Why is Sony co-financing this? And what timeline will it be part of?
Every November 7th, we get a little teaser reminding us that the Mass Effect franchise is still a thing without any more info. But hey, at least BioWare is still working on it.
Rockstar Games announced it will release a trailer for GTA VI in December. The announcement tweet has nearly 170 million views. A tweet. Announcing a trailer. 170 million views. Wow!
Resident Evil 4 is coming to iPhone 15 Pro in December. Which I quite like because I have an ongoing draft titled "The iPhone is a handheld now" (tease, tease)!
Talking of iPhone: Hades is coming to iPhone via Netflix. Though, I doubt that's enough to convince me to resubscribe to the service again.
Sony delayed half of its 12 live service games that are expected to be released in the next three years.
---
Phew! A lot of news this week.
As always, thanks for reading, and if you have any feedback or questions, hit reply!
See ya next week!

Kevin