The Nintendo Switch is entering its twilight era and getting the timing right on launching a successor is going to be a tricky balancing act for the company.

After six hugely successful years, and following the release of celebrated Game of the Year contender Tears of the Kingdom, Nintendo's much-loved and record-breaking hybrid is now ebbing ever closer to culminating its well-performed role as the company's primary hardware.
Talk of a successor machine is ramping up as the Nintendo Switch steadily enters its twilight era, but it's clear the hybrid ain't done just yet.
Of course, actual concrete signs of a Switch follow-up are hard to come by, with Nintendo themselves not having said much of substance yet about a potential follow-up system — but look hard enough, and there are subtle indicators that the company's first 'handheld meets home console' combo is likely now entering its closing years.
Switch Hit
When it first launched back in 2017, the Switch represented a bold, innovative, and encouraging shake-up for the company.
Coming off the back of the slow and rather dispiriting Wii U era, the Switch launched with a strong and encouragingly energetic push. Here was a company putting all of their collective eggs into one hardware basket, offering up a then-novel hybrid concept that ultimately had plenty of widespread appeal: I can play a mainline Zelda game on the toilet? Sold.
We all know what happened since that March 2017 debut: the Nintendo Switch went on to sell well over 120 million hardware units, legitimising the handheld form factor it introduced, along with selling a combined one billion plus in software sales too.
Landmark Nintendo series have graced the console with franchise-defining hits, including Super Mario Odyssey, The Legend of Zelda: Breath of the Wild, Super Smash Bros. Ultimate, and game of the pandemic — Animal Crossing: New Horizons, to name but a few. Heck, even launch day stinker 1-2 Switch sold nearly 4 million copies.
Time to Switch it Up?
However, despite all of this success, there has been a notable uptick of chatter in gaming circles of late that seems to lament Nintendo's machine as an ageing bit of tech.
The Switch is increasingly portrayed as the one that can no longer keep up with contemporary demands — particularly when it comes to supporting third-party offerings.
Admittedly, there is some truth to this. The Switch is powered by a custom version of the NVIDIA Tegra X1 chipset, an SoC that was initially revealed way back in 2015 — when Obama was still in the White House. So, yeah it's been a while.
Of course, Nintendo themselves are masters at getting the most out of the hardware. Via a careful balance of scale, scope, and thoughtful art direction they're still putting out ambitious titles years into the platform's life. However, the same argument can't always be made for third-party titles...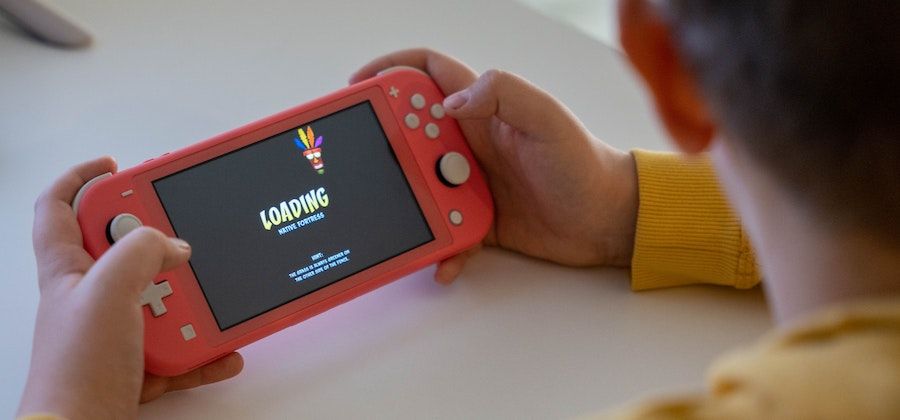 A few years ago most multiplatform releases would see a Switch version — now, it's increasingly common to see the platform left out of new reveals. A slew of ambitious upcoming third-party titles, such as Star Wars Outlaws, Payday 3 and Cities: Skylines 2, are all heading to the latest, more powerful, Xbox and PlayStation machines — leaving Nintendo's platform without.
This technical concern, along with the console beginning to miss out on certain software, starts to create a sense of yearning for whatever may come next.
Typically a console lifespan will run around 6 to 8 years — so, when a machine starts hitting those later milestones, folks naturally look forward to whatever the future has in store.
Switch Shift
There's been plenty of rumour about a potential Switch follow-up. You only have to look back a little while to see a slew of stories about the fabled 'Switch Pro'. Now, as a quick aside, Nintendo are never going to name any product of their's 'Pro' — they're a toy company at heart. 'Pro' is a moniker for the Apple's of this world.
But, old rumours aside, there is a couple of worthwhile signals that we can pay attention to.
For example, the longstanding CEO of Ubisoft Yves Guillemot recently revealed (speaking to Christopher Dring at GamesIndustry.biz) that the company released their the follow-up too early, resulting in fewer sales than anticipated.
Guillemot said, having spoken to Nintendo regarding the release timing, that his takeaway was that: "it's better to do one iteration on each machine", adding that they were "a bit too early" and "should have waited for [the next console]."
This comment, chiefly his words on waiting for 'the next console', has been interpreted as suggesting that the next machine from Nintendo is coming sooner rather than much much later — and that he's had conversations on such a matter with Nintendo.
---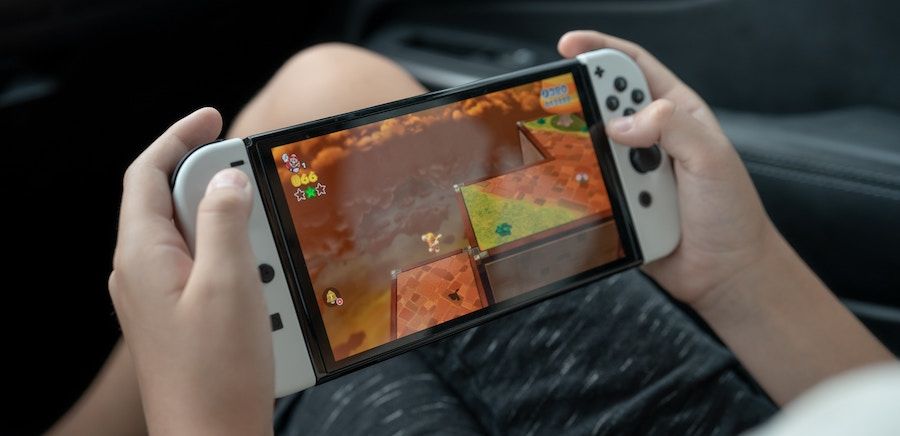 Nintendo commented back in early 2022 how the runaway success of the Switch platform altered what the company "previously considered to be a conventional hardware lifecycle" — and that as a result, the Switch would have a lifecycle longer than the norm.
More recently however, Nintendo president Shuntaro Furukawa noted how maintaining Switch sales momentum "will be difficult in its seventh year", but also shared how no new hardware is planned for this current fiscal year (running until the end of March 2024).
This prior-expressed desire to see the Switch platform buck the usual trend and have long-term support is now jutting up against the present reality.
With the Switch, Nintendo find themselves between a rock and a hard place — you have an ageing platform that's still a mega-hit, so just when do you pull the plug and make the move to fresher, more capable hardware?
My bets are currently on the company shooting for a late 2024 holiday season release, or possibly even an early 2025 launch window.
It makes good sense for whatever comes next to be backwards compatible too — Nintendo would be fools to leave an audience and ecosystem of over 120 million players behind.
I could see Metroid Prime 4 being a cross-generation release, in a similar fashion to how Breath of the Wild was handled on the Wii U and Switch. Yes, Metroid doesn't have the same pull as a Mario or Zelda title, so I don't expect it to be carrying the launch solo, but as Retro Studios are still hiring new talent for the project I think it's right not to expect it anytime soon.
Not Done Yet
So, what happens between now and whenever Nintendo's next console finally arrives?
Well, unlike in generations prior, the Switch still has a really healthy release calendar, with plenty of games hitting the eShop week in, week out.
Nintendo seems to be doing a really good job of keeping the plates spinning too — their latest Direct presentation had plenty to like, including remakes of much-loved classics such as Super Mario RPG, silly family fun via a new WarioWare game, and the return of 2D Mario with the superb looking Super Mario Bros. Wonder — a big name, sure-fire hit that's looking to be a much welcome addition to the Switch library in its twilight years (and will no doubt bank on the success of the recent movie too).
It's clear that despite the challenging juggling act Nintendo have in front of them of making the transition to whatever is next, the company still has a great appetite for making plenty of great, fresh software experiences on the Switch.
This 'twilight era' is all one of timing really. As Oli Welsh writing at Polygon notes, the company are in something of a tricky spot, but ultimately "the company can afford to ride out a quiet year or two, take its time, and pick its moment".
Getting that moment right is the hard part.
Making the Switch
So, if we put aside the unusual blemish of the widespread Joy-Con drift issue — by and large the past six or seven years of the Switch era has been a very, very good time to be a Nintendo gamer.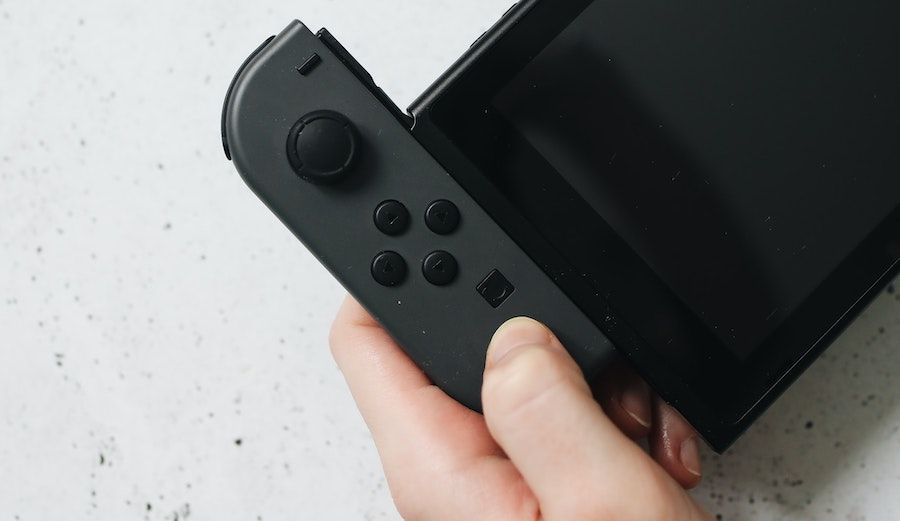 Yes, any person who's been a Nintendo fan long enough will tell you, this company doesn't always get the transition to whatever may be next quite right — you only have to look at the mammoth success of the Wii and compare it with the tepid reception to the Wii U follow-up to see that Nintendo doesn't always turn up with something that's wholly bankable — but for the most part, it feels like with the Switch this is an easy one to make a success of: just more of the same, please.
Sure, asking for evolution over a revolution may feel a bit sacrilegious for a company dead set on novel innovation, but I'd like to frame the Switch successor as being a potential NES-to-SNES style success story all over again.
Of course, the beauty of taking a more iterative (and backwards compatible) approach with their next machine means that the company can continue to support the original Switch whilst the follow-up is out — keeping the millions who don't want to jump in at launch happy.
Whether they take such an atypical, conservative approach is to be seen, but however Nintendo choose to approach it I'm looking forward to being along for the ride. In the meantime I'll be sure to enjoy the Switch sunset — it's looking wonderful.
---
Related Reads: