Hello, and welcome to a new edition of the overkill digest newsletter. I have been filming our next video review yesterday, which should go live on Wednesday. Here's a little teaser for you: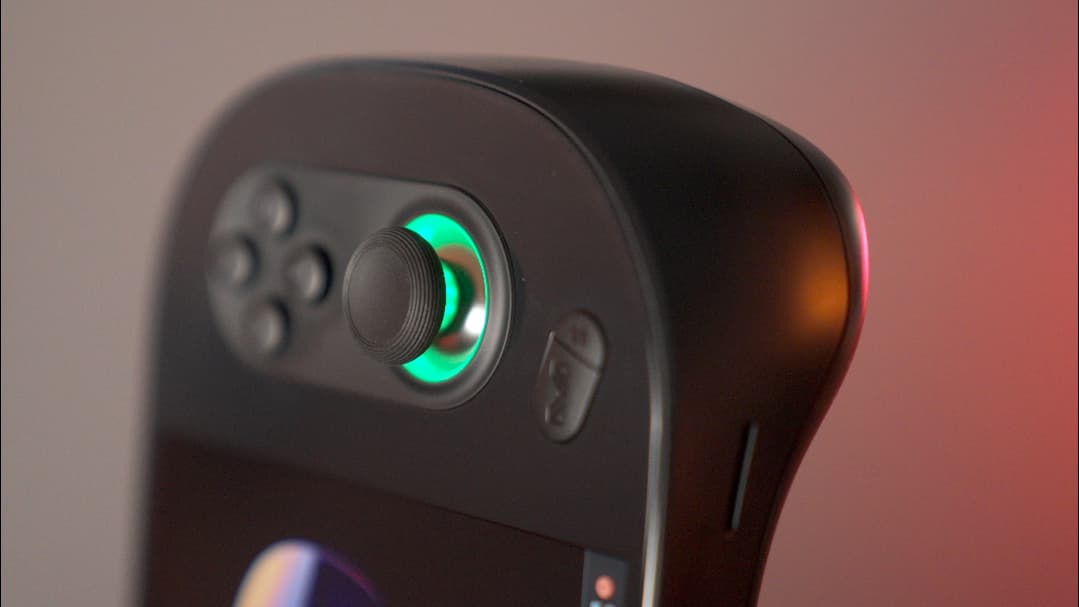 But let's get to this week's news. There has been some development in the ongoing Microsoft/Activision-Blizzard saga!
⭐ Big this week
Friday marked the first day of proceedings in the trial between Microsoft and the FTC regarding the Microsft/Activision-Blizzard deal. Several Xbox figures testified, including Sarah Bond, Corporate Vice President at Xbox, Pete Hines, Head of Publishing at Bethesda, and Matt Booty, head of Xbox Game Studios.
The trial started with a banger: According to a newly unsealed email, Jim Ryan, President of Sony Interactive Entertainment, did not believe that Microsoft's acquisition was about locking games as Xbox exclusives: "It is not an exclusivity play at all. They're thinking bigger than that and they have the cash to make moves like this. I've spent a fair amount of time with both Phil [Spencer] Bobby [Kotick] over the past day and I'm pretty sure we will continue to see Call of Duty on PlayStation for many years to come."
This runs counter to all the arguments made by Sony, as they kept warning regulators that Microsoft may take Call Of Duty off of the PlayStation if the deal were to go through. Ryan continued saying that PlayStation had enough great games coming, and "I'm not complacent, and I'd rather this hadn't happened, but we'll be OK, we'll be more than OK."
Microsoft naturally used this email to argue that Sony only cared about protecting their market leader position.
The trial continued with a few more minor revelations, like Pete Hines dunking on RedFall, and his initial refusal to release games on Nvidia's GeForce Now streaming service (they have a deal in place now). Sarah Bond argued that cloud streaming is, for now only a feature, while the FTC sees it as a completely different market (I agree with Bond here).
On day two, it was time for Xbox's Phil Spencer to testify — and strangely enough, the FTC tried arguing that the Nintendo Switch lives in a world of its own and can't be compared to the PlayStation 5 or Xbox Series S/X, since it's too underpowered. Microsoft meanwhile argues that they are third in the console war behind Sony and Nintendo.
So naturally, Spencer was asked if he thinks Xbox lost the console war. His answer: "As the console wars is a social construct with the community, I would never want to count our community out, they're big fans. If you look at our market share in the console space over the last 20 plus years, we're in third place. We are behind Sony and Nintendo in console share globally." So, that's a yes.
The second day of the trial continued with more information from Spencer. For one, Sony held back from sending Microsoft a PS5 devkit ahead of its launch, which delayed the development of Minecraft on PS5. Though, as of today, there is still no PS5 version, but there isn't a Series S/X version either.
Later in the day, Spencer, on oath, also swore to ship "future versions of Call of Duty on Sony's PlayStation 5." But as The Verge's Adi Robertson cleverly mentioned, "It is, perhaps, worth specifically noting the "5" in that oath."
One of the arguments that day made by Spencer was Sony's aggressiveness and ongoing deals to lock games from releasing on Xbox. Deathloop and Ghostwire were two such games made by Bethesda that were initially only released on PlayStation. This was one reason Microsoft decided to acquire Bethesda, as they feared Sony may pull the same trick on Starfield – now an Xbox and PC exclusive. Meanwhile, Spencer neither confirmed nor denied if the sequel to Skyrim will be an exclusive — and it seems we won't know for another couple of years before the game even releases.
Finally, the day ended with the questioning of Dov Zimring, Google's former Stadia product lead, and the judge being annoyed at the FTC's lawyer: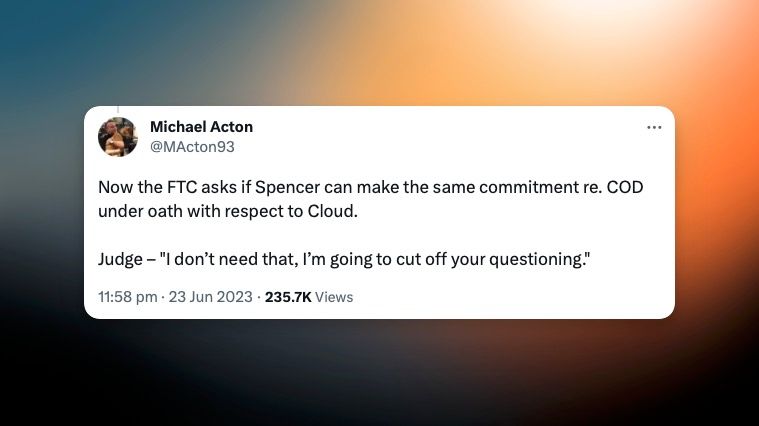 The trial will continue on Tuesday, and I can't wait to see what bangers will get revealed next.
---
⚡ Quick Links
---
Ok, we're done. I think this may be one of the longest digest to date. I hope you enjoyed it, and see you next week!

Kevin