Want to turn on your docked Steam Deck and TV without having to leave the sofa? Here's how.
If you use your Steam Deck docked and attached to your TV, you might want to wake it up from the comfort of your couch without having to get up.
Fortunately, there is a simple way by using your smartphone and the 'Wake-On-Lan' feature of the Steam Deck.
Unfortunately, this only works when the Steam Deck is docked and connected to the internet via an Ethernet cable. When the Steam Deck is off, the WiFi chip will sleep and disconnect from the router. If you can't connect directly to your router, something like this might be your best alternative.
How to wake up your Steam Deck remotely
First, download a 'Wake-On-Lan' app for iPhone or Android. (We're iPhone users here, so we could not test what Android app is the best, though the one we're recommending here seems to be the best option.)
Connect your Steam Deck to the internet via an Ethernet cable. Again, this won't work on WiFi.
Press the Steam button and scroll down to the Settings window. Navigate to Internet.
Go to the name of your wired connection, in our case Wired Connection 1, and press A.
Write down the MAC Address, the IP Address and the Subnet Mask.
In your Wake-on-Lan app of choice, add a new connection. Fill in the details collected in the step above. If you need a port for Wake-On-Lan, it is usually Port 9.
Put your Steam Deck to sleep, and test the app. If it fails, you might have to change the Port to 0 or 7. Sometimes, the Deck needs a second to be fully asleep, even if the display is off. We've seen it take up to 15 seconds.
That's it! The Steam Deck should have woken up. Depending on the model, this should also turn on your TV. A perfect little hack to pre-download game updates while you pick up your obligatory snacks.
This is especially useful if you're using a controller that cannot wake up your Deck (if it uses Bluetooth, and the Bluetooth chip also turns off during sleep).
And if you want to go one step further for some Moonlight Remote Play, here is how you use your Steam Deck to wake up your PC: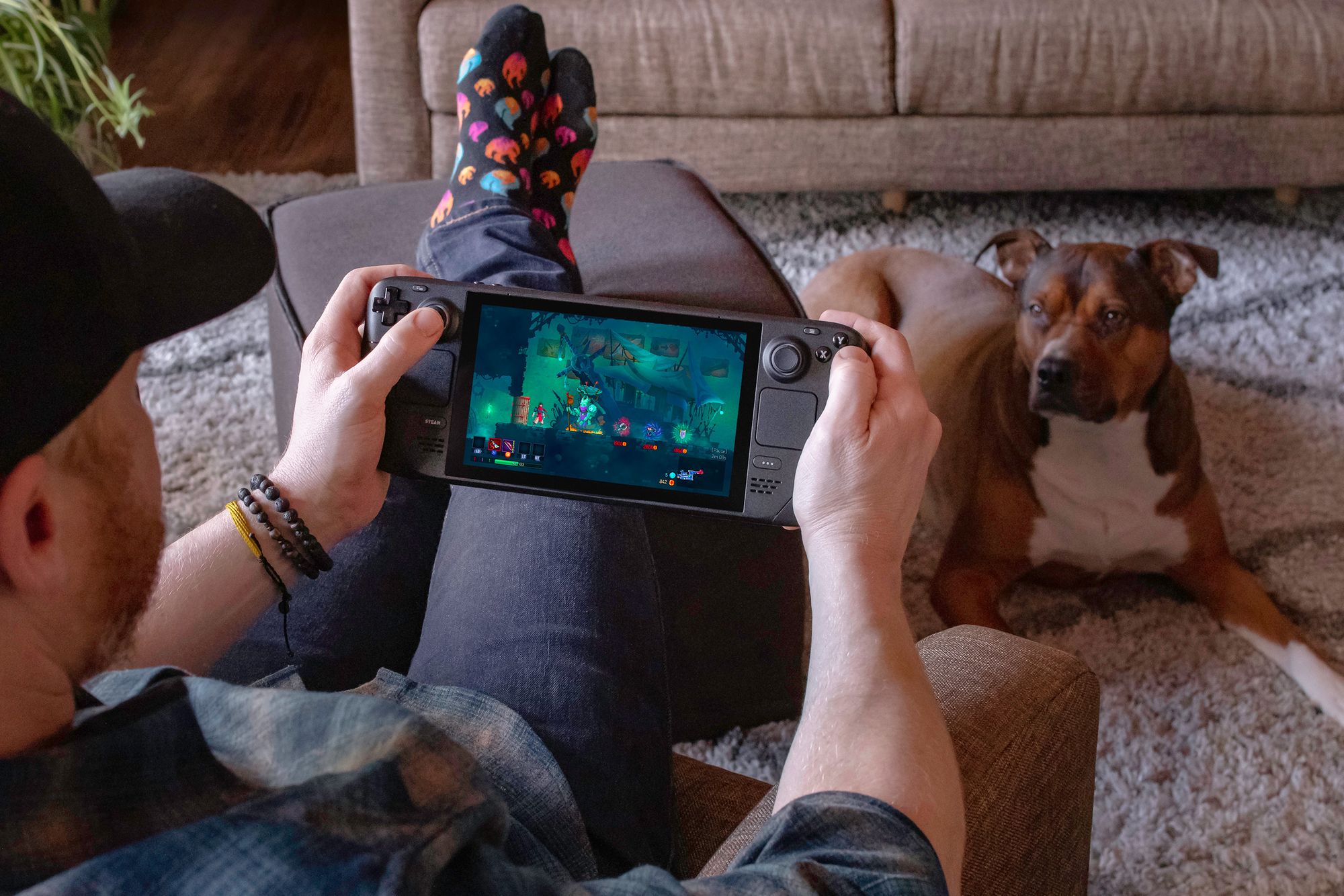 Bonus tip — If you're using an iPhone and use the app above, you can add a shortcut to Siri and wake your Steam Deck up using nothing but your voice. And if you use this app, you can even add the Shortcut directly to your lockscreen.