Action RPG Diablo IV, which first launched in June on Battle.net, is now available on Steam — and it runs great on the Steam Deck too.
Update: Blizzard's Diablo IV is now available on Steam, having launched on October 17th, 2023.
The game is currently on sale until October 24th, with a 25% discount — this introductory price makes the game $52.49, down from the usual $69.99.
The game is also tagged as Steam Deck Verified meaning the title is fully functional on Valve's handheld.
Original story:
Blizzard's Diablo IV is making its way to Steam on October 17th.
The Steam listing for the hit action RPG was spotted by Twitter user Wario64, a frequent poster of industry news and gaming deals.
The game first plunged players into the underworld when it launched on PC earlier this year, quickly becoming Blizzard's fastest selling game to date. The original summer launch saw Diablo IV locked to Blizzard's own Battle.net launcher — but now the game is set to reach a wider PC audience thanks to this upcoming Steam launch.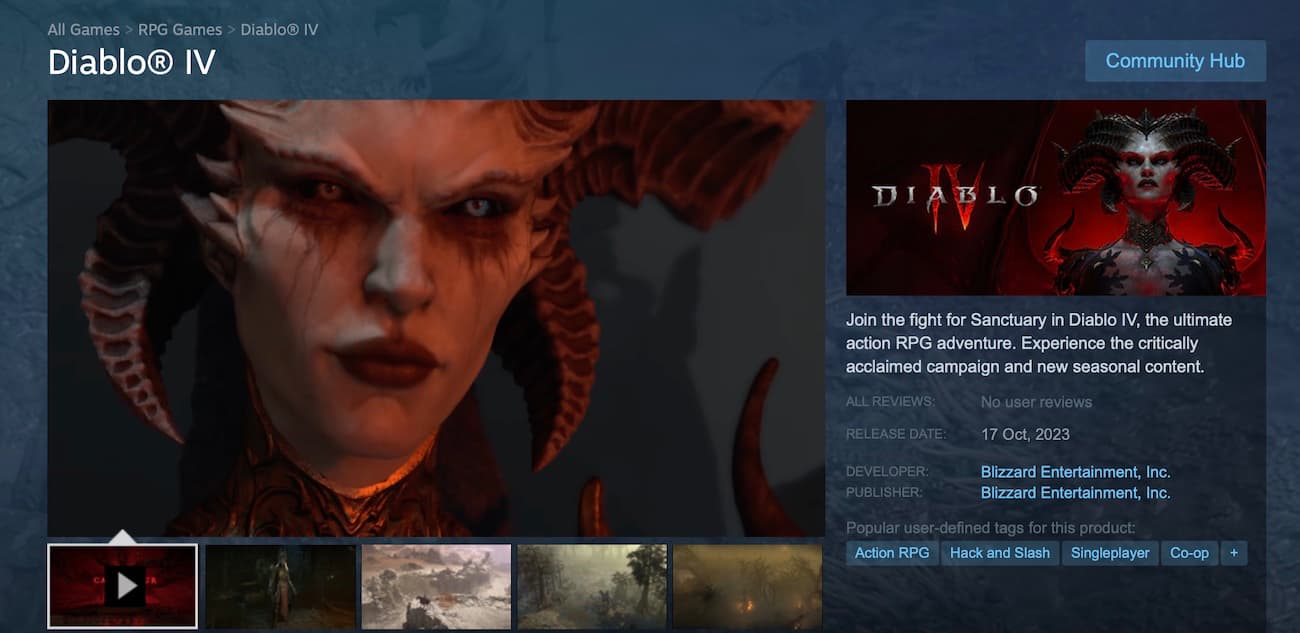 Of course, this isn't the first time Blizzard has bought a game over to Steam — the hero shooter Overwatch 2 made the jump to Valve's digital storefront back in August. It's expected that more Blizzard titles will make a similar move in the future.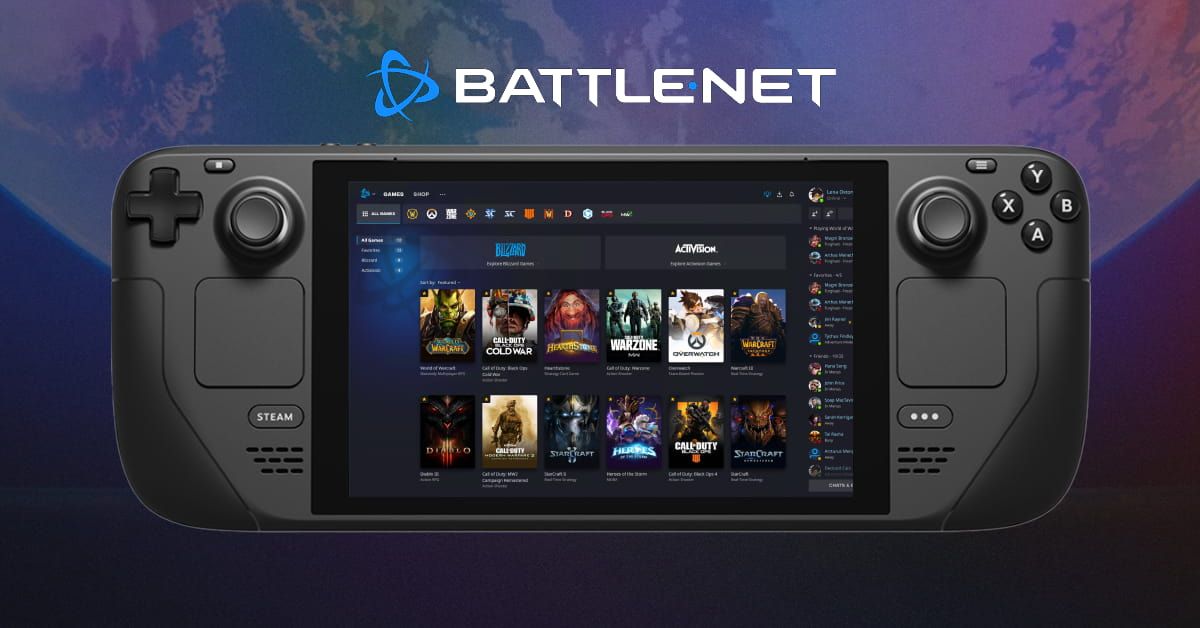 When the game arrived on Battle.net in June we were keen to see not only if we could get Diablo IV running on the Steam Deck (yes), but just how well Diablo IV would perform on Valve's handheld PC. This upcoming official Steam launch of the game should make things altogether easier, and possibly even result in the game running better on the Deck — we shall see.
Back when Diablo IV launched it received plenty of praise — one reviewer claimed it may be "Blizzard's most important, pivotal game since World of Warcraft", whereas another noted that this entry "embodies the essence of what makes Diablo so great". Starting October 17th, a whole new Steam audience will be welcomed to explore the depths of the Sanctuary.
You can wishlist Diablo IV on Steam here.