The WaterField CitySlicker for Steam Deck is an excellent choice for people who like it fancy, thanks to its clever design and high-quality materials.
The Steam Deck is just over a year old and already has already a vast and growing ecosystem of third-party accessories — and we're not talking just your typical cheap Amazon gadgets that usually flood to market when new hardware products emerge — no, the Steam Deck now has a wide choice of accessories from brands that are known for creating a range of great products.
One of these brands is WaterField, a company known for their high-quality bags, sleeves and cases.
Relatively early in the Steam Deck's lifespan, they released the CitySlicker, a shoulder bag that houses your Steam Deck and a few accessories. To get to this design, they worked with the community and polled over one thousand people to find the perfect Steam Deck bag — and to spoil the review a little, they've come very close.
Let's take a look at the CitySlicker.
A most sophisticated shoulder case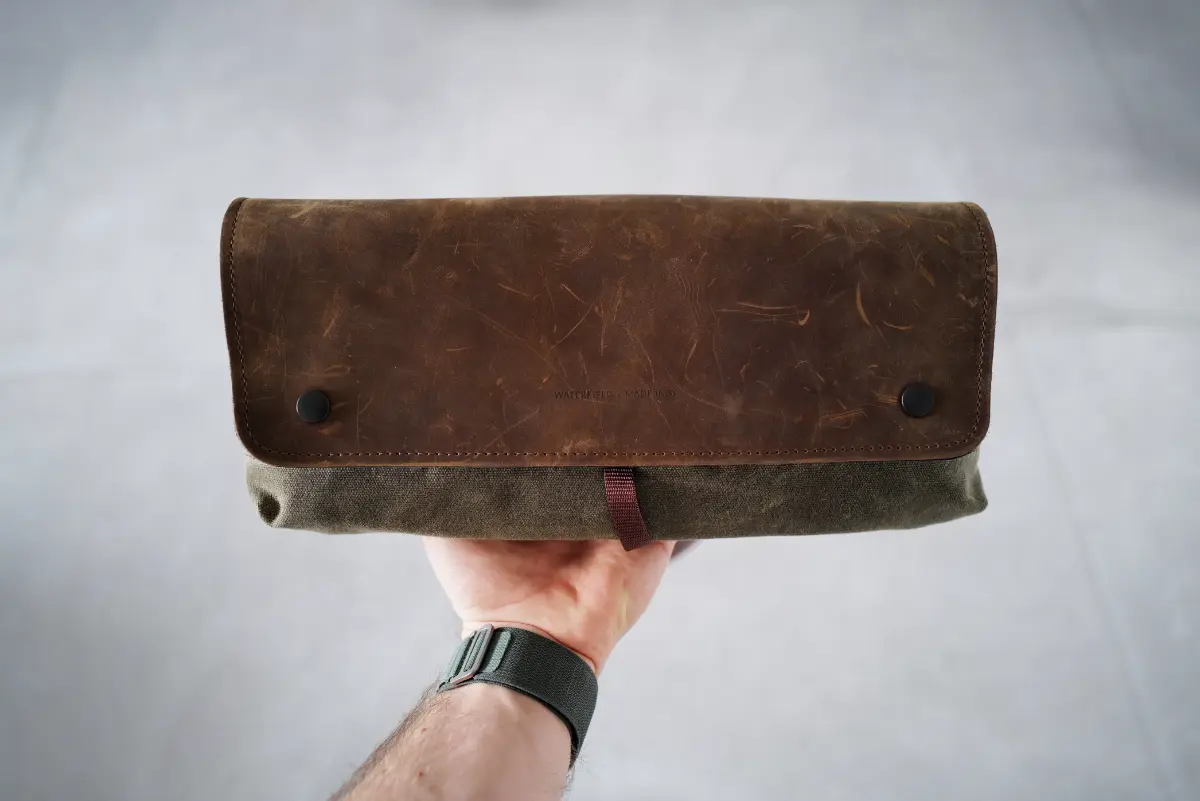 The CitySlicker comes in several colours and material choices. For the main body, you can choose between black nylon or brown waxed canvas. As for the flap, you can choose between different types and colours of leather. So far, you can choose between clear and dark brown, white, black, blue and red. However, the clearly obvious choice is the Waxed Canvas + Chocolate Leather combo, which is the one I am reviewing here. An advantage of leather and waxed canvas is that it ages and creates a lovely patina that will make the bag unique to your usage with time. The only negative here is the lack of any vegan leather option for those who'd prefer it.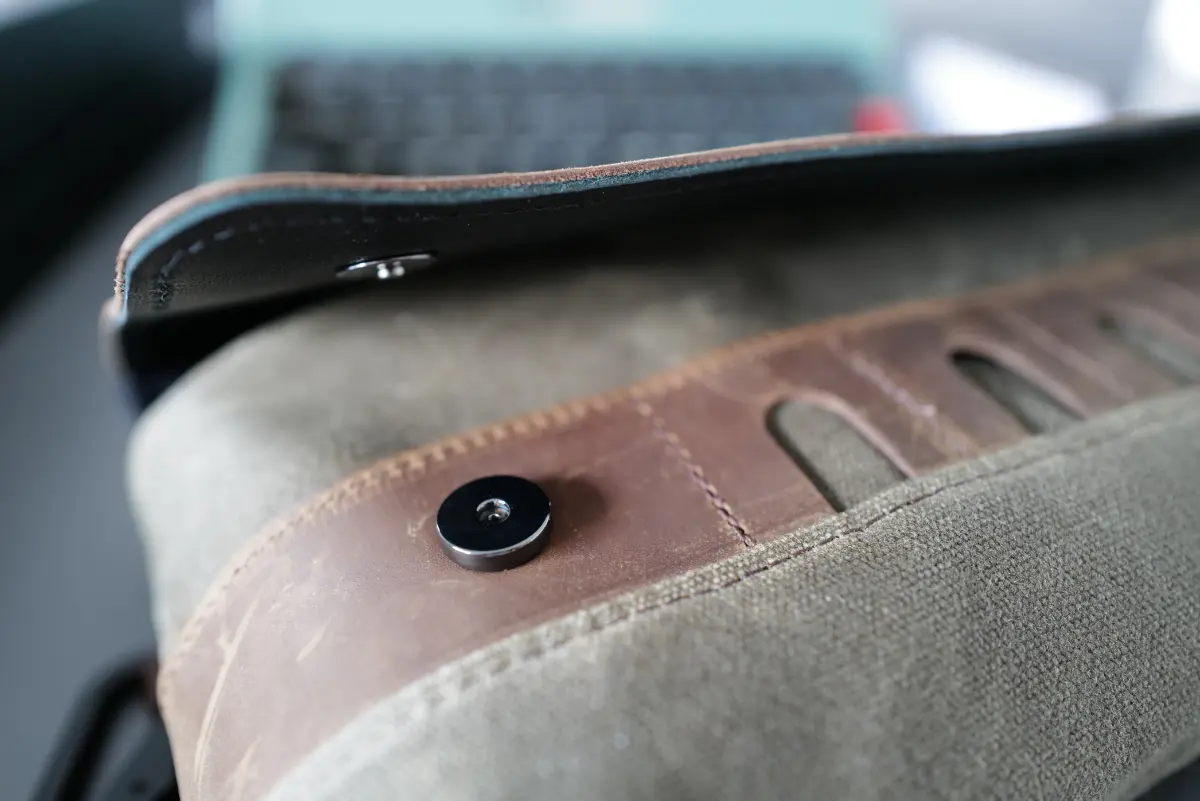 The cover closes thanks to a magnet that you have to align to close correctly — once shut, they won't budge. I shook this bag like a madman for a good while, and I could not get the bag to open — a bonus point for keeping your items safe inside.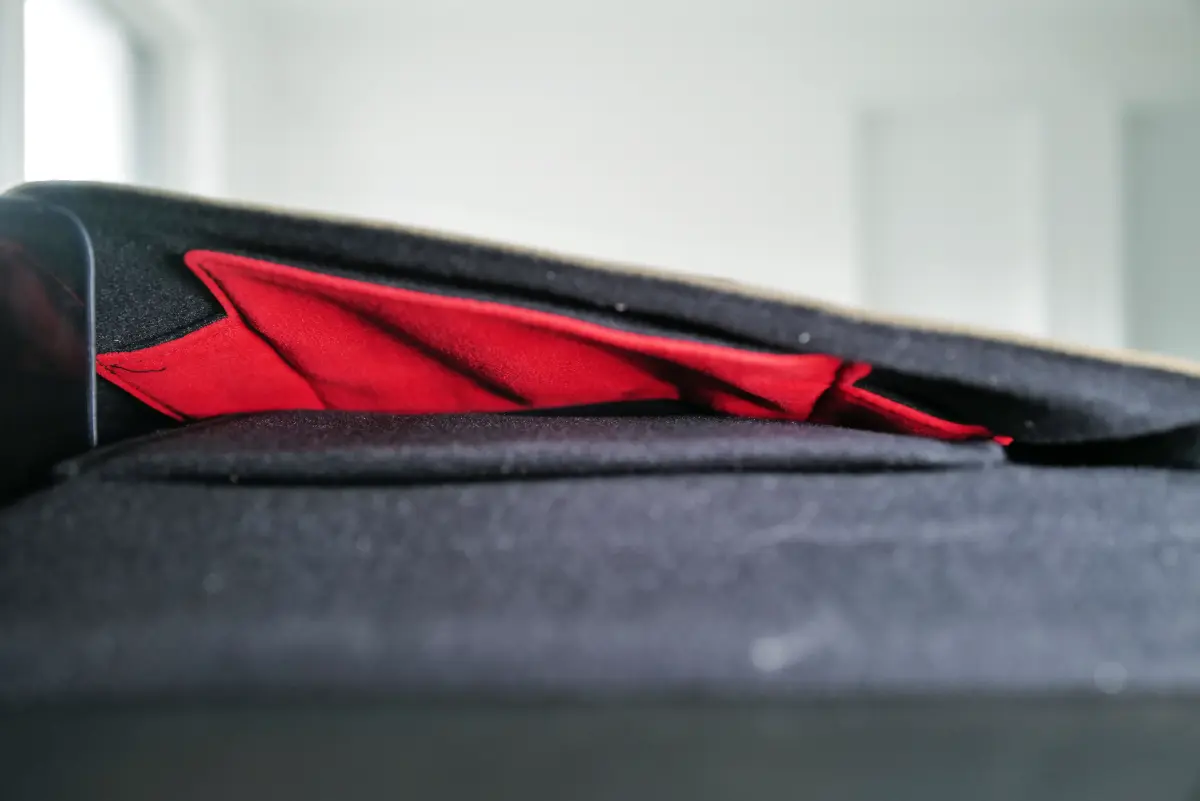 When you open the cover, you'll find a lot of soft cushioning all-around the inner compartment of the bag. This inner liner is so soft there is no chance I believe anything can be scratched. Yet, despite this softness, there is an even softer material where the Steam Deck's screen is positioned. This red cover is what Waterfield calls an "ultrasuede screen protector".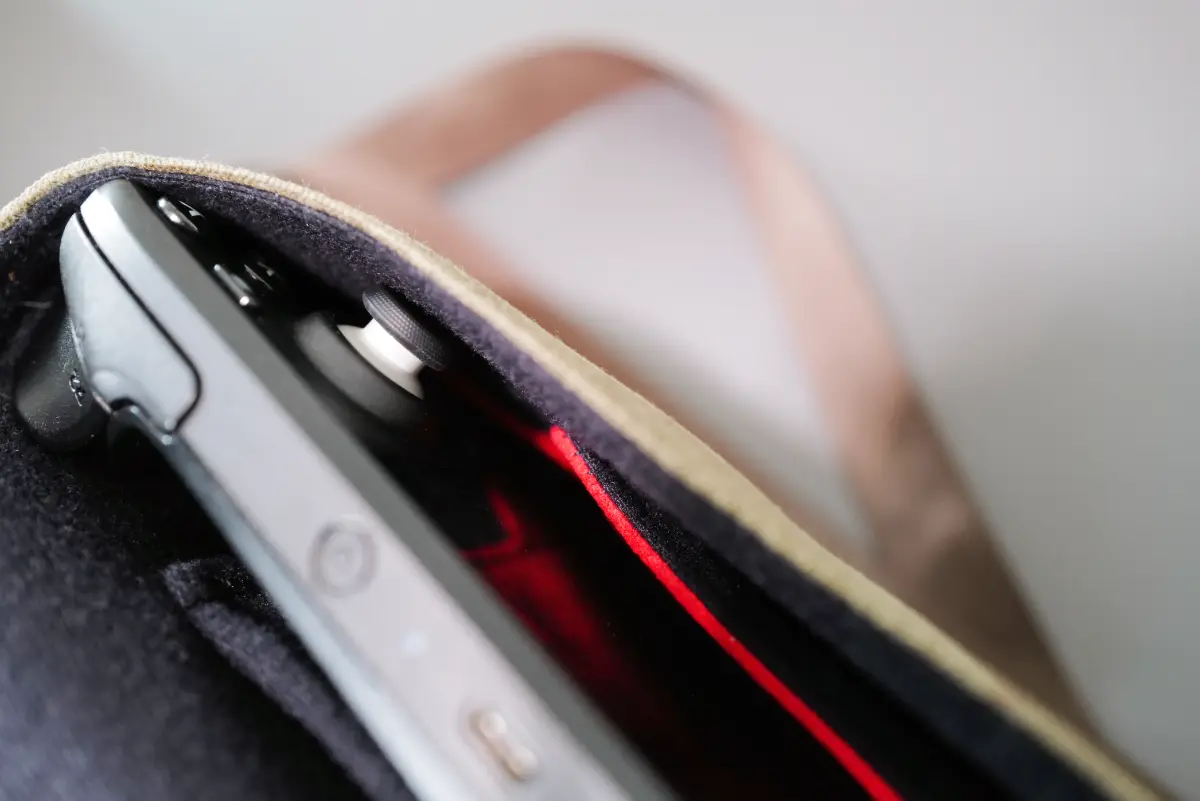 The CitySlicker also comes with a dedicated "analogue stick cushion", basically like a resting place for the Steam Deck. Unfortunately, this is one of my few gripes with the case. The sticks don't rest completely on this cushion, so there's still too much play for my liking. Depending on how I stick the Steam Deck in this case, I fear it might suffer from stick drift after a while. Fortunately, this can easily be remedied with stick protectors, which you can just 3D print yourself or buy on Etsy. But I do fear these are necessary for this case.
Inside the case, you also find two little pouches that could technically fit a few of your essentials, especially when you decide to use this bag without a Steam Deck. I've previously carried my keys, as well as my headphones and a few other miscellaneous items in there.
One other slightly weird design decision is the built-in SD card slots. They are meant for full-size SD cards, which in the case of the Steam Deck, don't make that much sense. My current theory is that this is a design they've taken over from their Nintendo Switch version of this case because they perfectly fit Switch cartridges. (Update: WaterField told us the reason the slots are that size, is to fit microSD-cards with their bigger SD-card adapter.)  So what this means is that you could also use this bag with the Nintendo Switch if you happen to own both handhelds.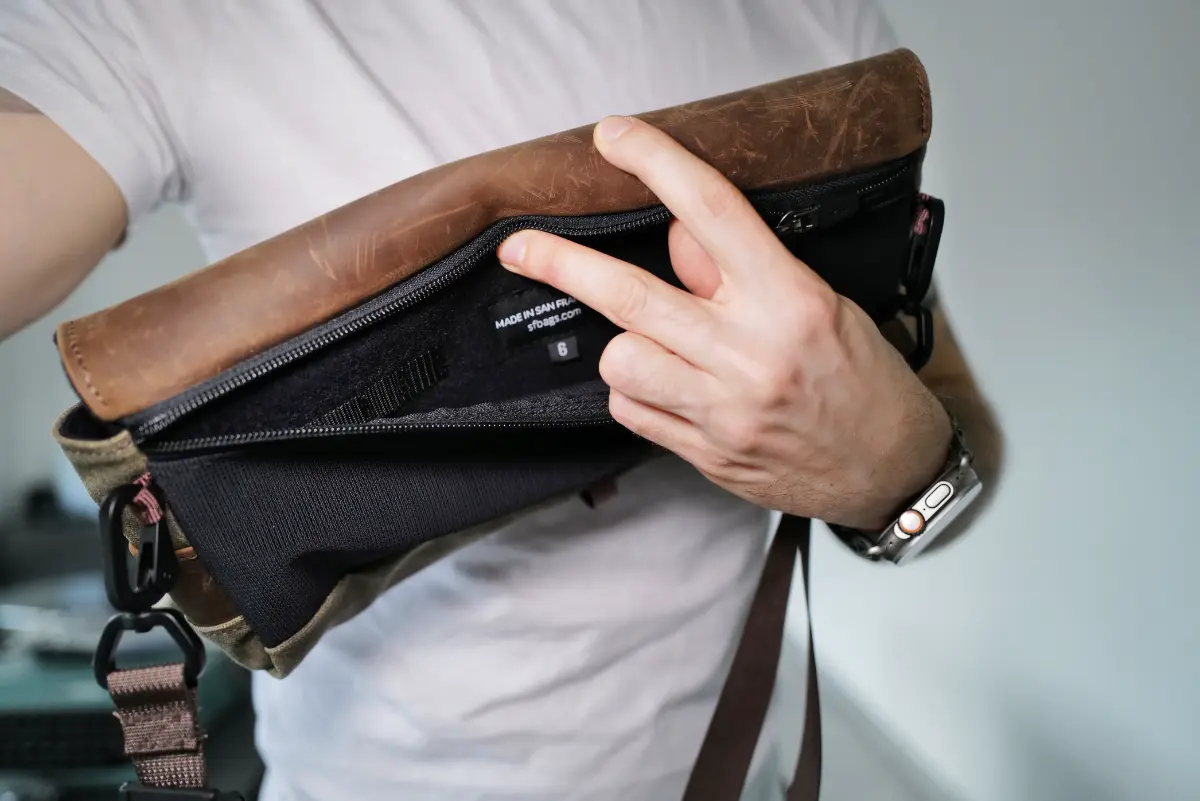 On the backside of the case is where you find a second pouch that is meant to host a few cables and other thinner items, maybe even one of the newer GaN chargers that happen to be small enough to fit here. It's also here where you have microSD slots, which is more suitable to the Steam Deck audience this bag is trying to appeal to.
In all its variants, the CitySlicker for Steam Deck costs $129. A hefty price compared to the other competitors on the market. However, due to the choice of materials used, it's more than worth it.
This is a super high-quality bag — and it is one that doesn't shout 'gamer' and could easily complement your outfit without even carrying a Steam Deck.
It protects the Steam Deck thanks to a ton of cushioning (except for maybe the joysticks), has enough pouches to carry all your essentials when you decide to leave your Steam Deck at home, and does all that in a stylish and quality design.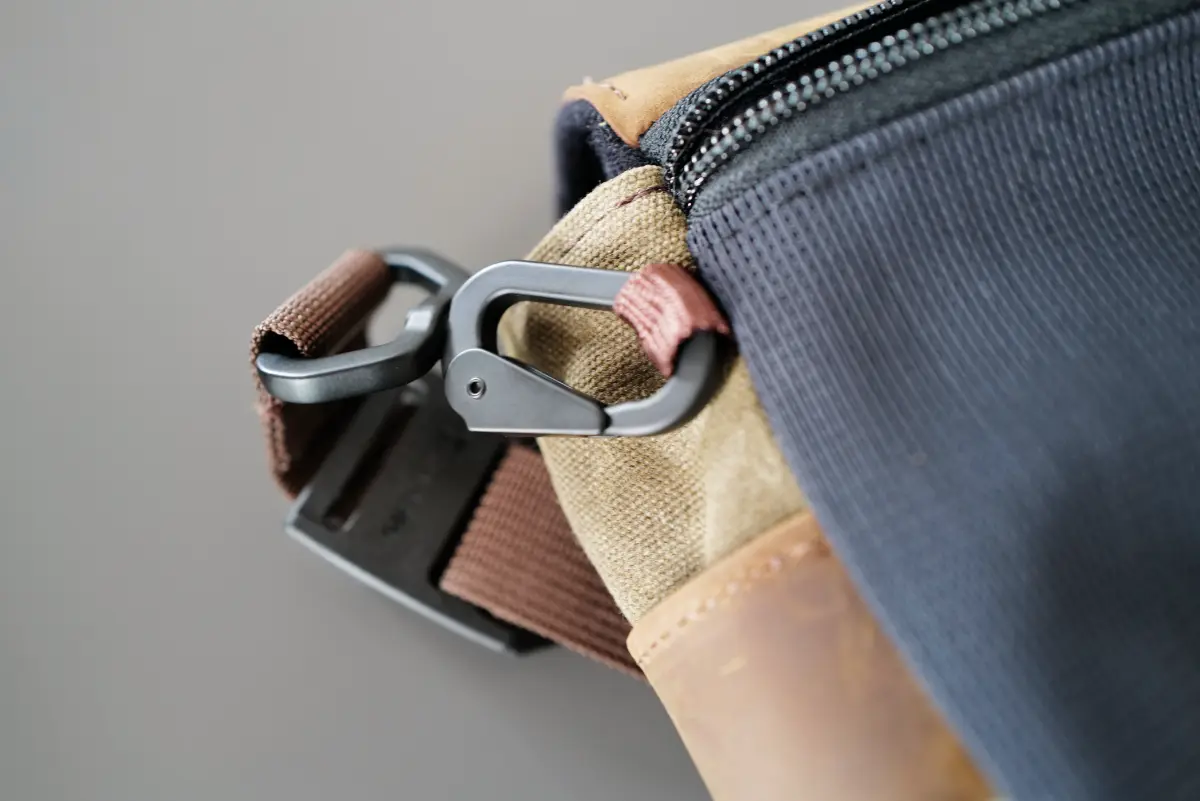 Though one thing I think is, a must for when you get this bag is the optional sling strap. It costs $19, comes in the same design as the CitySlicker variant you chose and transforms the CitySlicker case into the CitySlicker sling (CitySlinger?). I would have frankly preferred that it's part of the bag itself, but since it, unfortunately, isn't, I still recommend you add it to your order.
---
All in all, I'm pleased with this bag, and it is now one of several different bags I use when I travel with my Steam Deck, especially when I want to travel in style!