Handheld device maker AYANEO has teased a new 8-inch gaming portable, set to arrive before the end of 2023.
Arthur Zhang, CEO of handheld device maker AYANEO, has teased a new upcoming portable dubbed the AYANEO Next II, alongside reveals of two other new devices — the Air Plus and the AYANEO Slide.
Visibly inspired by the Steam Deck, and also resembling the similarly influenced AYN Loki, not much is known about the AYANEO Next II at this point. This upcoming 'Steam Deck' mini-style product even features two trackpad touch surfaces, just like Valve's portable PC.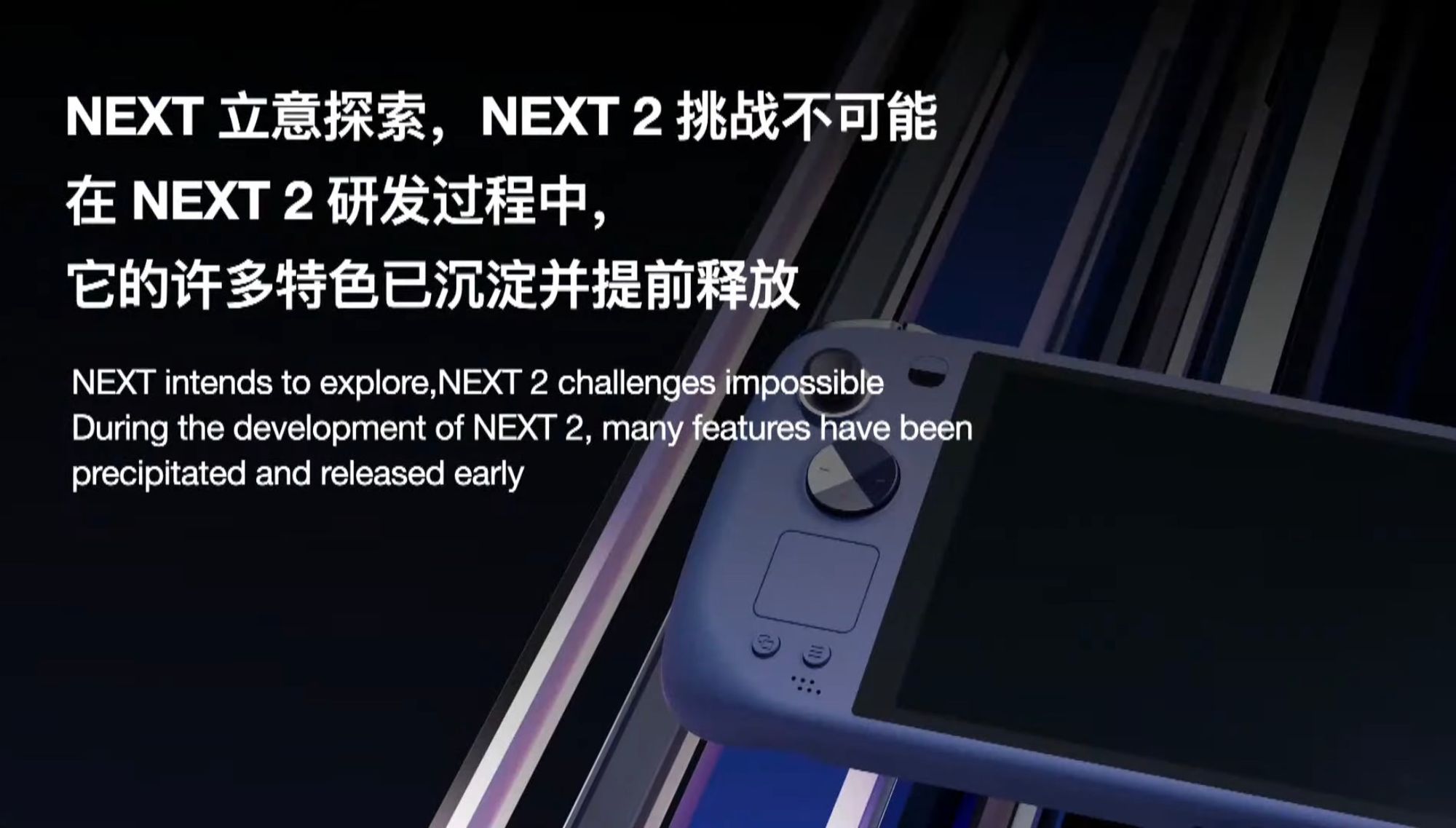 So far, AYANEO only announced that the upcoming device will use a "next generation series 7000 AMD chip", feature an 8-inch IPS screen, use a discrete GPU (the first handheld to do so, according to Zhang), and be released later in the year, targeting the end of 2023.
It will be a very powerful device that might need a constant connection to a wall outlet to work best. As Zhang explains, he considered the Next II to be a semi-portable device, as they are targeting cooling of around 100 watts.
AYANEO's Line Up in 2023
During the detailed presentation, Zhang also explained the company's hardware line-up for 2023, categorizing their different devices according to their screen sizes, as shown in the image below: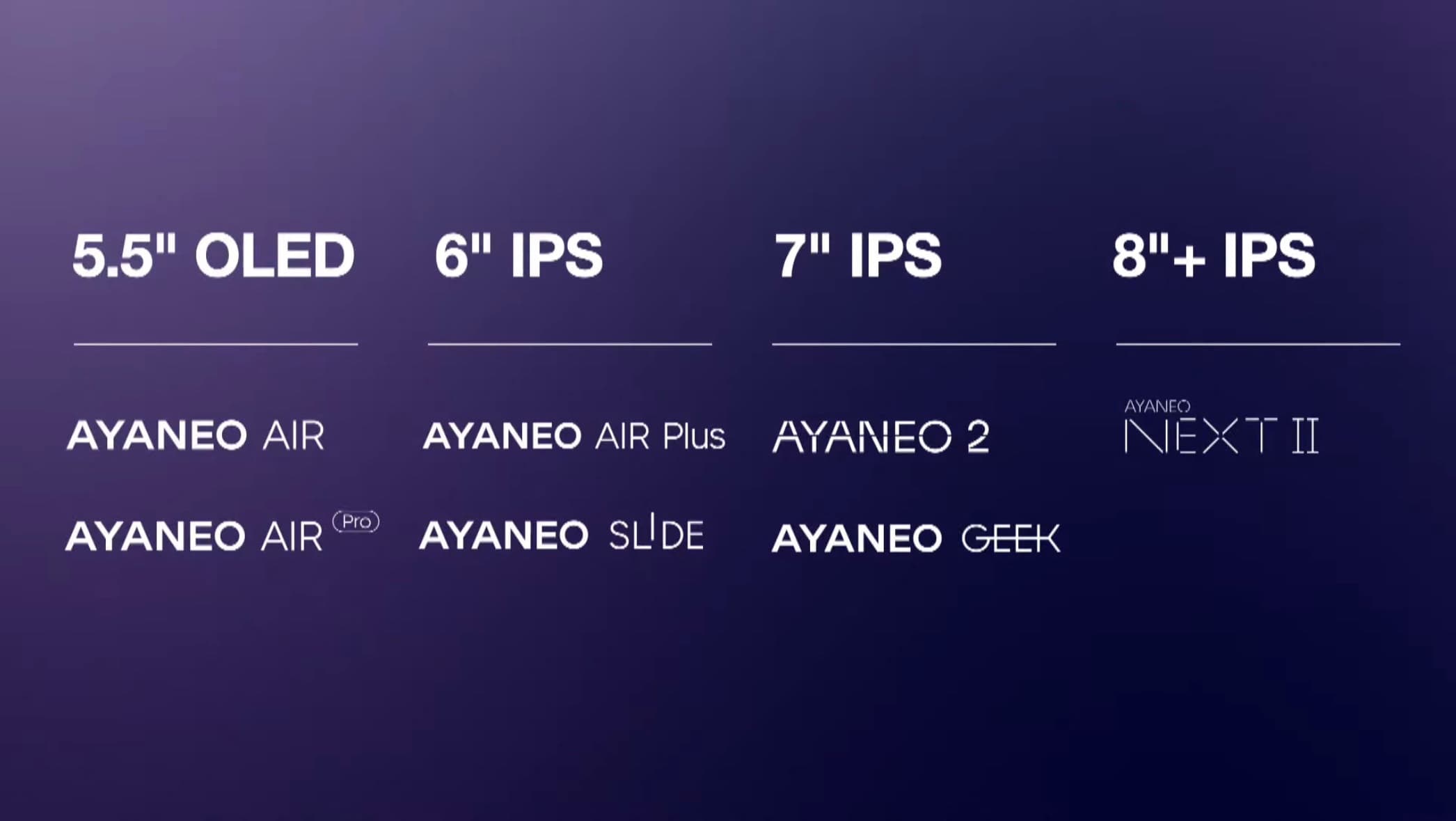 The company has a busy year planned.