AYANEO has revealed their new AYANEO Air Plus handheld featuring a 6" 1080p screen, and an AMD 6800U.
Update: The AYANEO Air Plus is now officially available for preorder.
During a live presentation on YouTube, AYANEO CEO Arthur Zhang revealed the next entry in their admittedly long list of products: the AYANEO Air Plus.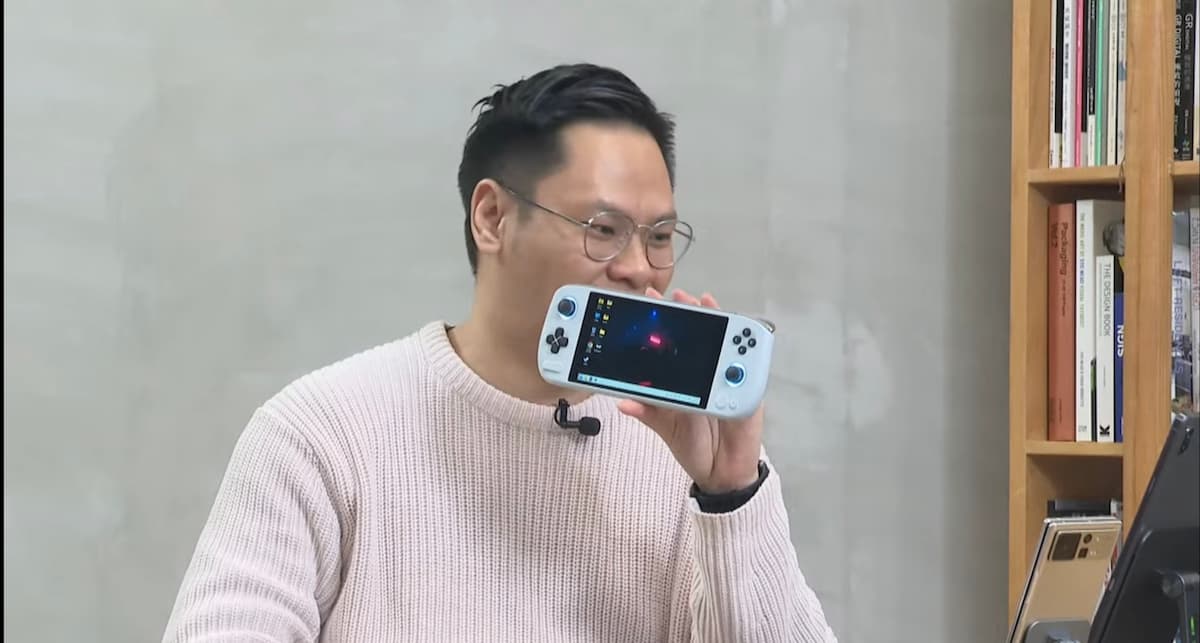 A new addition to the Air line – joining the AYANEO Air and Air Pro – the new AYANEO Air Plus is an upcoming handheld gaming PC rocking a 6-inch 1080p IPS screen (the other Air models uses OLED), an AMD 6800U chip, a 46.2W battery, and more.
According to Zhang, "the AYANEO Air Plus is a product that many people are very excited about in terms of price. It's actually a continuation of the classic design of the Air. And thanks to the Air, many people came first into contact with Windows handhelds."
The full AYANEO Air Plus specs are as follows:
AYANEO Air Plus Specifications
6" 1080P IPS screen
AMD Ryzen 7 6800U
USB 4, which supports eGPU
46.2W battery
28W heat dissipation
Dual Mic
RGB effects
X-Axis motor
Hall effect joysticks and triggers in their so-called "Master controller"
Fingerprint sensor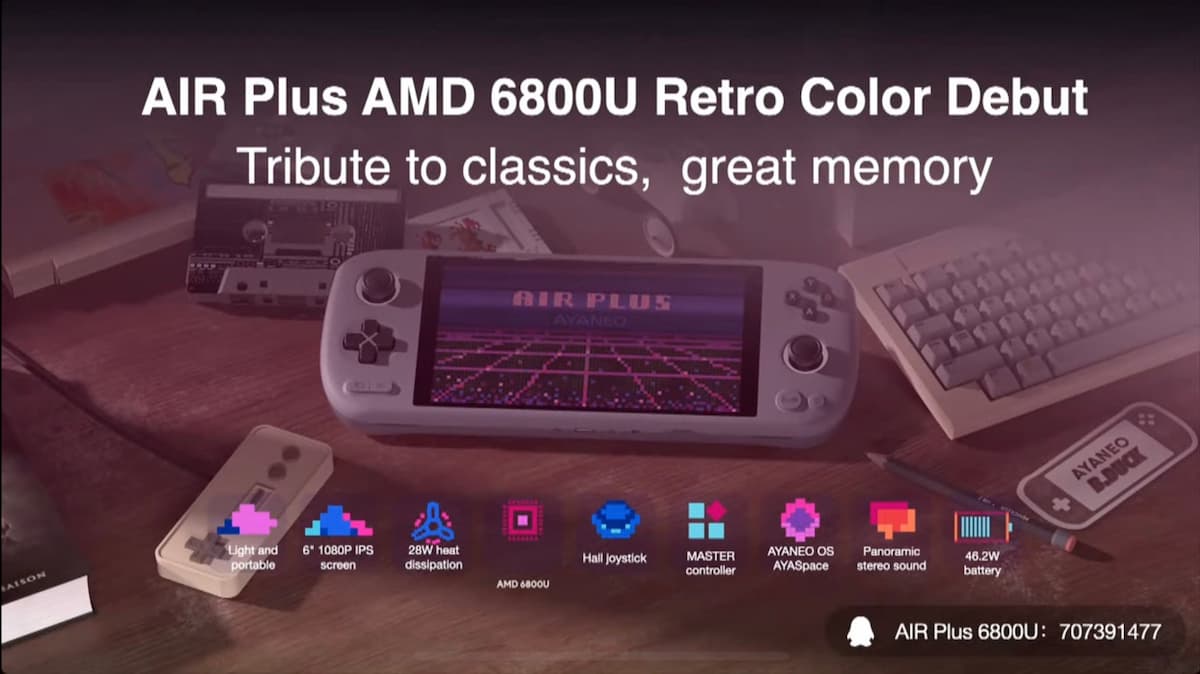 According to Zhang, compared to the AYANEO Air and Air Pro, the AYANEO Air Plus features a larger screen (though not OLED anymore), longer battery life, better sound effects and more minor changes. But despite its larger screen, it is still smaller than most competitors: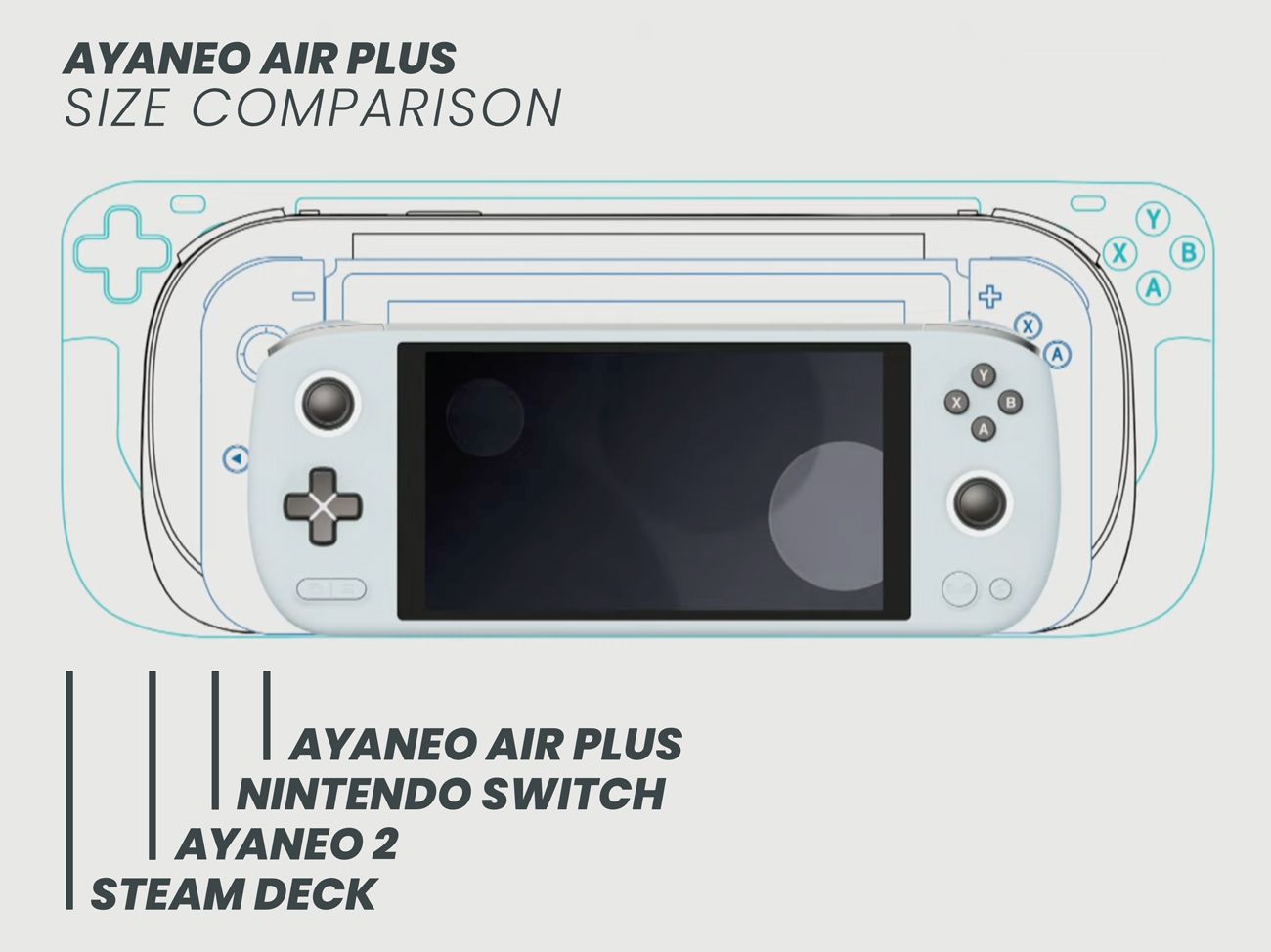 AYANEO plans to mass produce the new AYANEO Air Plus starting in February, with shipment slated for after that. The price is currently not known, but we'll update the post the moment we'll learn it.
Zhang also showed the new AYANEO Slide and AYANEO Next II.