According to an official reply by Ubisoft Support, it's up to Valve to fix broken games for Steam Deck.
An update to Ubisoft Connect recently broke Steam Deck support for most, if not all, of Ubisoft's titles. It took Valve to release an update to Proton Experimental to fix the launcher and make the game run on Steam Deck again.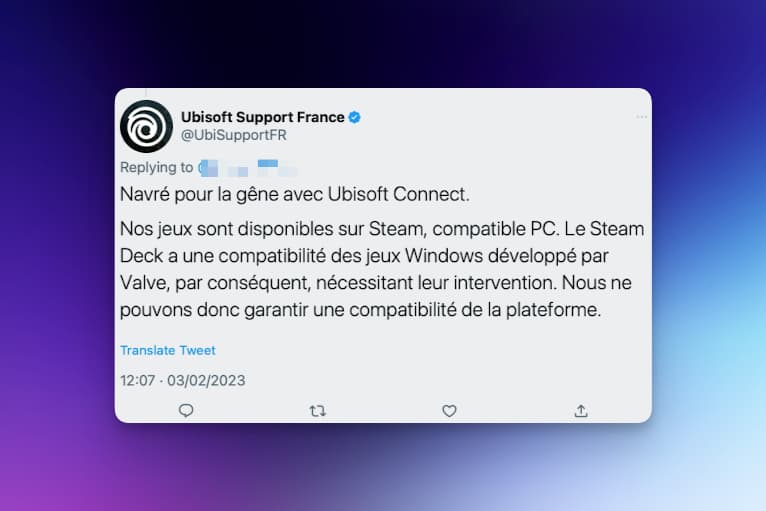 In a tweet by the French-speaking support account, Ubisoft now seemed to take a position on these issues officially. According to the support account, it's up to Valve to guarantee game compatibility for the Steam Deck and not on Ubisoft. All Ubisoft can do is make games compatible with PCs running Steam (and they are talking about Windows here).
This is the first time a large game publisher has made such a disclaimer. And while we – and other publishers (heck, even Ubisoft themselves) – certainly disagree, this only shows the incredible work that Valve and the community constantly do to make the Steam Deck into the great device it is.