A slew of good games land on Switch this week, including the Super Mario RPG remake, a new Persona game, and of course the Bluey videogame.
🛍 Monday, November 13 — Sunday, November 19
It's a big, busy week on the Nintendo eShop this week as plenty of big games land on the Switch. We've got the likes of Hogwarts Legacy, Bluey: The Videogame, Persona 5 Tactica, a new Naruto game, and the remake of Super Mario RPG.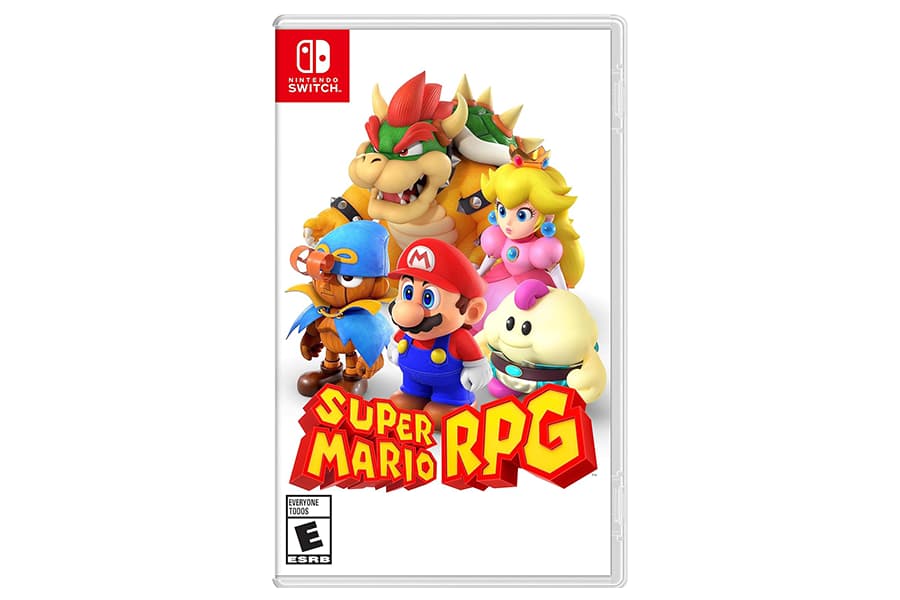 Mario, Bowser, and Peach partner up to repair the wish-granting Star Road in this approachable role-playing adventure
Buy Super Mario RPG
Those are just some of the highlights — below you'll find the full list of over 30 upcoming Switch games, each with a short description and link out to more information.
Let's take a look at what games are coming to the Nintendo Switch this week.
🗓 Upcoming Nintendo Switch Games:
Monday, November 13
🎮 Spirittea — If you're a fan of the Ghibli movie Spirited Away then this one will be worth a look, as you're tasked with running a bathhouse for spirits.
📦 Super Crazy Rhythm Castle — I'd not heard of this multiplayer co-op rhythm-based adventure game from Konami before, but it looks equal parts interesting and chaotic.
Tuesday, November 14
Astral Ascent — This is a fast-paced fantasy-themed 2D platformer roguelite, and it has two player support.
📦 Hogwarts Legacy — Of course there are probably far better places to play this one, but if you were really holding out for the Switch port, here it finally is. (Physical release)
KarmaZoo — A unique looking indie platformer where being kind is the aim of the game. Get karma by helping out others online and working together.
Wednesday, November 15
Thursday, November 16
Friday, November 17
---
All of the dates listed above are EU and US unless noted. A 📦 box emoji means a physical release is also available. A 🎮 controller emoji means there is a demo available on the eShop.

This release data is kindly sourced via Switch Scores.

This list of upcoming Nintendo Switch games first appeared in Issue 358 of Switch Weekly— Chris Brandrick's free Nintendo newsletter.