The viral smash from SCKR was delisted from Steam for a few hours, but is now back on sale.
Update (July 1): Only Up is now back on Steam and available to purchase. The game was not available for around 6-12 hours. Developer SCKR has not made any public mention of this removal or as to why it may have occurred.
Original story:
The indie game Only Up! from developer SCKR has seemingly been removed from the Steam store as Friday afternoon, June 30.
The game, which launched late last month on May 24, quickly became something of a viral hit — with numerous streamers, YouTubers and speedrunners turning to the game to take on its frustrating 'Getting Over It' style vertical challenge.
Details found on SteamDB (an excellent website which keeps track of all titles available on Valve's digital storefront) highlights the moment the game was removed from the store — logging game description, name, and release date changes.
In recent days the game saw several updates, including it getting a Steam Deck compatibility status of 'Playable', and even being included in the Steam Summer Sale with a 30% discount.
However, the game can no longer be found for sale, with the Steam store page link for the game now redirecting to the Steam store homepage.
Speculation regarding the game's removal seems to be focused on various accusations that the title may potentially be using ripped assets, in addition to possibly advertising NFTs.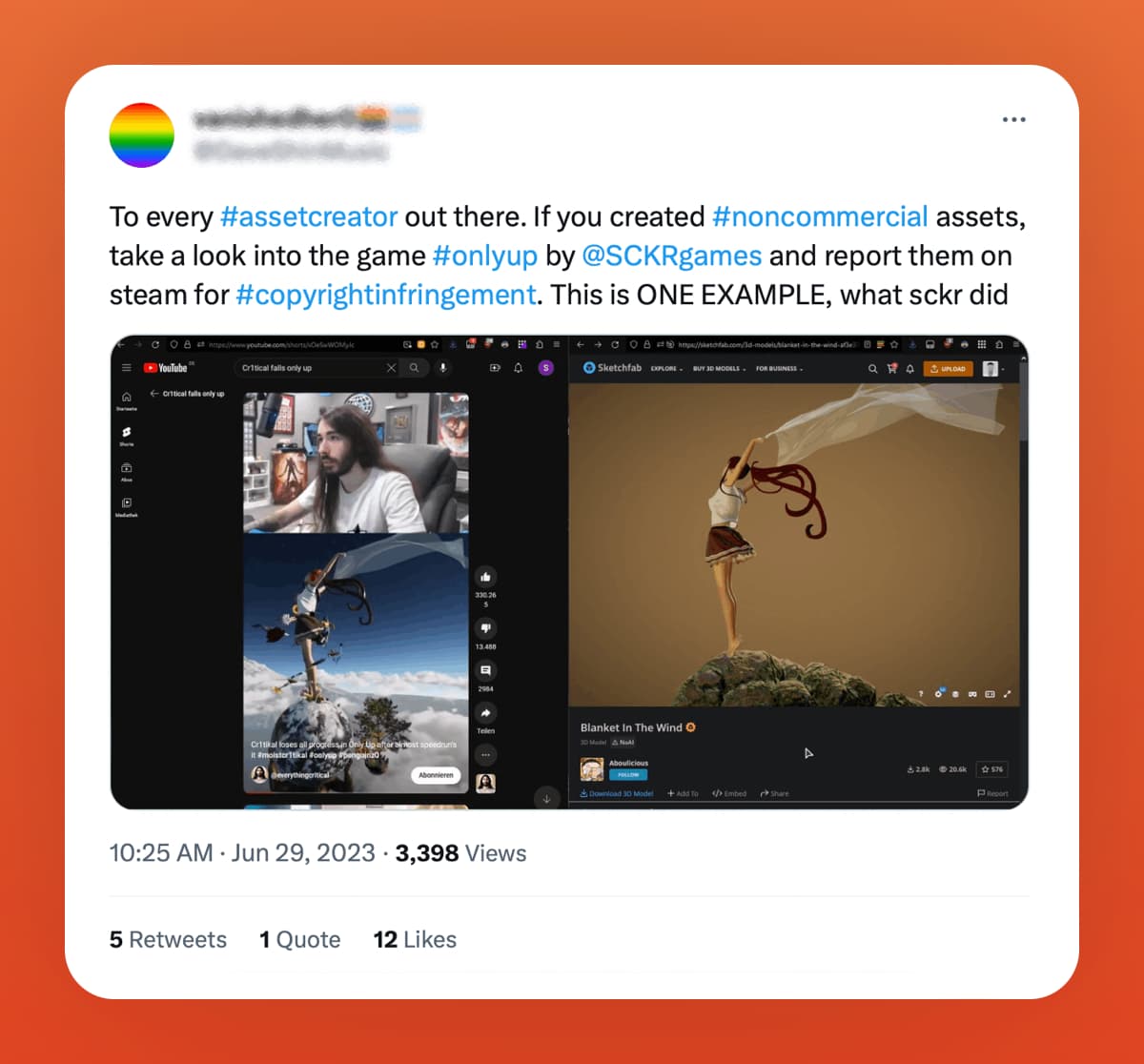 SCKR has yet to make any public statement regarding the game's removal. overkill has reached out to the developer for comment.
For what it's worth, I tried the game on Steam Deck, and although it's a fun enough idea, the execution was more than a little janky in places.
Developing...
Via: Simon Carless