These are the best free games currently available for Steam Deck, and all of them are verified or marked as playable.
Valve's Steam Deck is an impressive piece of tech, allowing you to take PC gaming experiences on the go. Part handheld, part PC, the Steam Deck shines thanks to its console-like ease of use, removing many of the barriers that come with PC gaming.
While the Steam Deck has no shortage of premium gaming experiences, the platform is also home to a slew of fantastic free-to-play games, giving players lots of options without breaking the bank — a welcome option if you've just dropped a wedge of cash on picking up Valve's handheld.
So, with that in mind, these are the best free games for Steam Deck.
ℹ️
Note that some options are 'Verified', which means they're optimized specifically for Steam Deck, while others are marked 'Playable' – meaning they run well enough, but aren't necessarily optimized for the device. Each of the games listed below are either 'Verified' or 'Playable'.
Free to play games for Steam Deck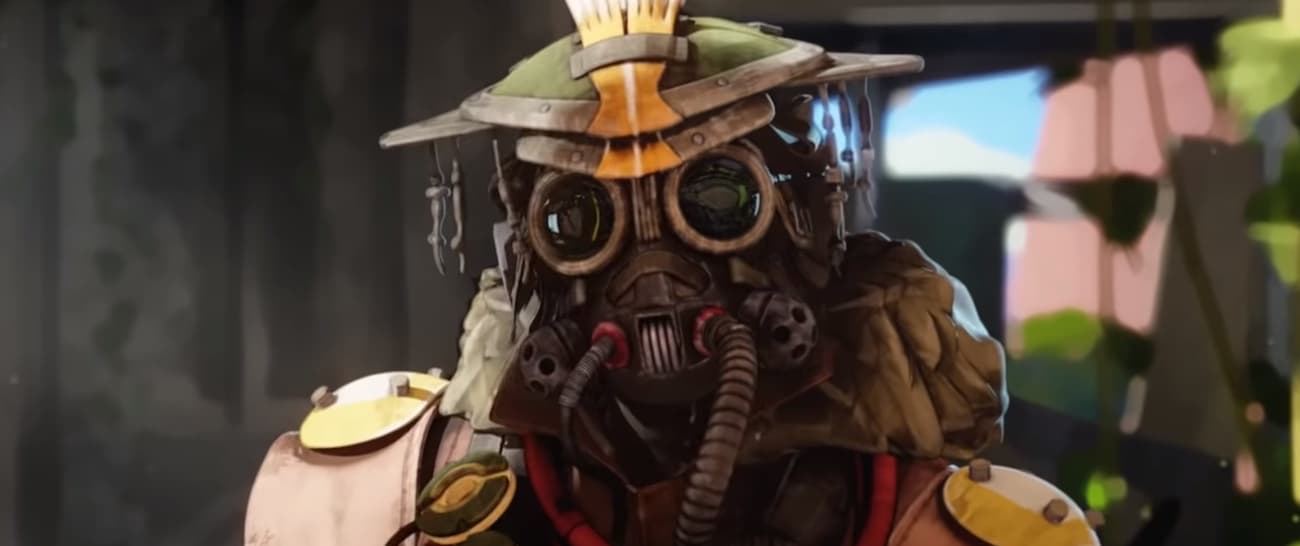 Apex Legends (Verified)
One of the leading battle royale games that has revolutionized the formula is Apex Legends, a game that first launched in 2019. Since then, it has evolved tremendously, becoming one of the best free-to-play games out there.
On Steam Deck, it runs like a dream, giving players intense battle royale action on the go. Apex is a bit more complicated than your standard FPS, as you'll need to gather loot and coordinate with your team to survive – but doing so is wildly satisfying.
---

MultiVersus (Playable)
MultiVersus is yet another platform fighting game like Super Smash Bros., but with a roster comprised of Warner Bros. characters.
This means you'll be thrown into fights against Batman, Finn and Jake from Adventure Time, Shaggy from Scooby-Doo, and even The Iron Giant. It offers a surprising amount of polish, as well, featuring rollback netcode and dedicated servers, along with beautiful visuals.
While the game does incentivize you to spend real money, you can totally get by for free, which is a great touch.
---

Aperture Desk Job (Verified)
Even though it's just a tech demo for the Steam Deck, Aperture Desk Job is absolutely worth playing. It's a short, 30-minute experience that shows what Valve's handheld can do, taking place in the Portal universe, with an emphasis on humor.
The gameplay itself is designed to show you how the Steam Deck works, with some shooting sections, making use of the touchscreen, and even gyro controls. Since we aren't getting Portal 3 any time soon (if ever), this is sort of the next best thing.
‣ Aperture Desk Job for Steam Deck
---

Marvel Snap (Playable)
Arguably one of the best card games in recent memory, Marvel Snap shines thanks to its variety and balance — it offers hundreds of cards, most of which feature intriguing mechanics that work well against others.
The game features well-known Marvel characters such as Wolverine, Spider-Man, and Black Panther, along with lesser-known heroes like Squirrel Girl, America Chavez, and even Sunspot.
But beyond that, each match features three random lanes (locations) that mix things up, requiring players to always stay on their toes. Even after dozens of hours spent with Marvel Snap, it's still a blast trying to figure out new combos and different strategies to utilize.
---

Dota Underlords (Verified)
Auto battler spin-off Dota Underlords is often forgotten about, but it's one that should be on your radar. This is because – despite being referred to as an "auto chess game" – there's so much strategy and planning needed to win each battle.
In it, you choose from a random selection of chess pieces that represent different Dota characters, each with different skills. As you win battles, you can upgrade your stats, which gives you more of an edge for later matches.
If you're someone who likes strategy games, Dota Underlords is for you (even if you aren't into the main Dota series).
‣ Dota Underlords for Steam Deck
---

Team Fortress 2 (Playable)
Team Fortress has been around for a long time, and has also seen its fair share of changes over the years. Serving as one of the most iconic first-person hero shooters, Team Fortress 2 is a blast, catering to a variety of play styles.
Despite being a paid experience at first, Team Fortress 2 eventually became free-to-play and works on the Steam Deck. Since it's a competitive online game, you'll need to be connected to Wi-Fi to enjoy it on the platform.
---

World of Tanks (Playable)
Serving as one of the most popular vehicular combat games, World of Tanks has been around for over a decade, throwing players into bombastic battles with armored artillery. World of Tanks emphasizes PvP combat, offering plenty of different tanks from different eras – ranging from before World War I to the Cold War.
It's a game that includes a surprising amount of depth, with a slew of upgrades available for you to earn. Likewise, battles are strategic, rewarding players for planning ahead and communicating with teammates effectively.
---

Warframe (Playable)
Few sci-fi games offer such an effective blend of genres, but Warframe is an exception, combining FPS mechanics with complex RPG systems, action, and multiplayer. This is yet another game that has improved a great deal over the years, implementing new quests, mechanics, and narrative elements.
It's absurd just how much this game offers, especially since it's free. In it, you partake in missions to gain XP, while unlocking new loot and gear. There's even a PvP mode for players looking for an even greater challenge. Warframe is a shining example of free-to-play done right. It's also a satisfying replacement for Destiny 2, which is, sadly, not playable on Steam Deck.
---

Halo Infinite (Playable)
Microsoft and 343 Industries set a new multiplayer precedent by making Infinite's multiplayer mode completely free — and while it's not necessarily optimized for Steam Deck, it still runs well, allowing you to effectively compete against other players online.
The multiplayer mode for Infinite is a blast, with smooth controls, and satisfying gameplay. While Microsoft doesn't seem to have nailed the live-service element of Halo Infinite, there's no denying just how much fun it is to play, especially without having to pay a penny.
‣ Halo Infinite for Steam Deck
---

Brawlhalla (Verified)
While the Steam Deck doesn't support Super Smash Bros. Ultimate, it does feature the next best thing: Brawlhalla. This game plays almost exactly like Nintendo's famous fighting game series, but adds its own spin to keep things interesting.
For starters, it's free, which certainly makes it easier to dive into, but it also features a compelling roster of original and licensed characters. These include Rick Grimes from The Walking Dead, Ezio from Assassin's Creed, Shovel Knight, and even WWE superstars such as The Undertaker. The premise is simple: Knock your opponents off the stage to win.
---

Fallout Shelter (Playable)
Unlike the mainline FPS RPG version of Fallout you know and love, Fallout Shelter is an entirely different beast. Instead, it's a management sim, putting you in the shoes of an Overseer in charge of vault dwellers.
You'll need to keep track of your resources, your time, and the dwellers – who each have their own skills. Your goal is to expand your vault, increasing the population, while keeping everyone happy – a task that is much easier said than done.
Fallout Shelter may not be what you're used to, but you'll likely find it hard to put down.
‣ Fallout Shelter for Steam Deck
---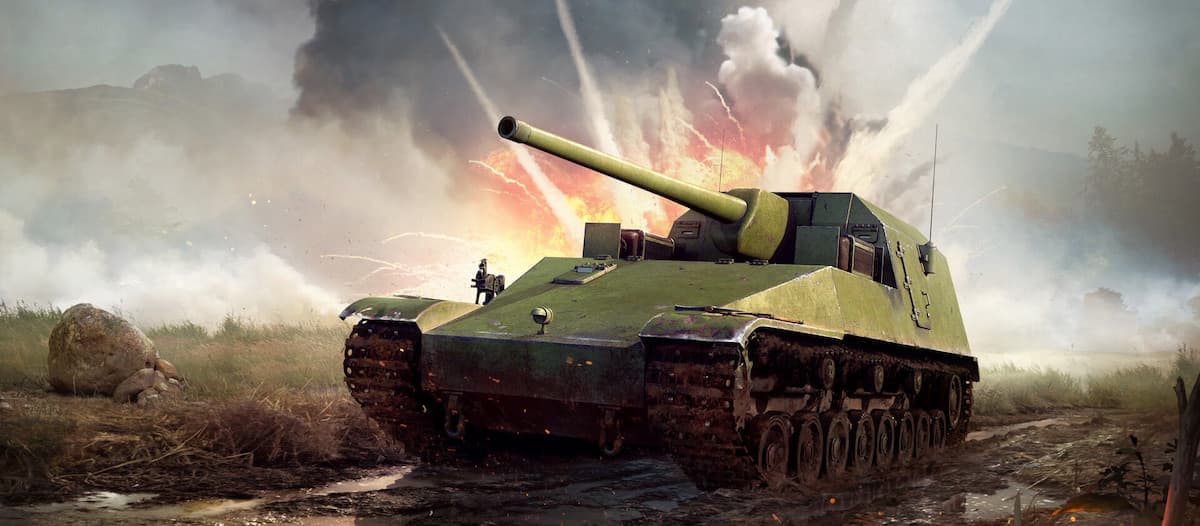 War Thunder (Verified)
Vehicular combat game War Thunder is an MMO optimized for Steam Deck. It's remarkable just how much this game has to offer – even more so since it's free.
It features an absurdly lengthy list of vehicles to choose from, including tanks, boats, planes, helicopters, and even ground vessels – many of which are tied to a historical time period.
Because of this, it feels authentic, with a lot of variety to keep things fresh. While the game does focus on PvP battles, it also incorporates a cooperative mode for players looking for a less stressful experience.
---
Splitgate (Verified)
Serving as a mix between Halo and Portal, Splitgate is refreshing – blending many mechanics from the best FPS games ever made. Its general gameplay feels like a fast-paced FPS, with an emphasis on quick, snappy movement and traversal.
This arena shooter has a bright, visual style and feels good to play anyway, but it's the interesting portal mechanic that gives it its identity. Much like Portal, you're able to place wormholes on surfaces to traverse through them, adding another layer to the combat and movement.
---

Counter-Strike: Global Offensive (Playable)
Players looking for a challenge should give Counter-Strike: Global Offensive a try. This elimination-style, round-based FPS will certainly keep you on your toes, requiring you to plant or diffuse bombs each round – much like Search and Destroy from Call of Duty.
However, Counter-Strike has friendly-fire enabled, and many weapons must be fired from the hip, making it a little harder than FPS games you might be used to. Each match rewards strategic positioning, and careful planning to come out on top, but that's what makes it fun.
‣  Counter-Strike: Global Offensive on Steam Deck
---

The Sims 4 (Playable)
Many games on this list are fast-paced, with an emphasis on action, so for players who are looking for a more chill experience, this pick might be appealing. The Sims 4 recently became free-to-play, giving users lots of content and quality-of-life improvements added since its 2014 release.
You can play The Sims 4 however you'd like, either focusing on the creative, building mechanics, or simply living the lives of your Sims. This is an iconic series that you're probably familiar with, and The Sims 4 is the ideal entry, especially since it doesn't cost a dime.
---

Path of Exile (Playable)
Action RPG Path of Exile is similar to Diablo, with various classes and weapons to choose from, as you battle your way through dungeons. It features dark, fantasy worlds, with wild enemy designs, with an emphasis on immersion.
Much like other games on this list, Path of Exile excels in the way it incentivizes many different play styles thanks to its varied classes – each with their own skills and abilities. It also includes procedurally generated levels, which makes each play session different from the last.
---
Those are just a few of the various Verified and Playable free games available for the Steam Deck.
Let us know if you have any other free-to-play favourites you love playing on the Steam Deck.