AYANEO start teasing a new Gaming PC handheld, the new AYANEO Slide.
In a (not so) surprising move, handheld maker AYANEO has started teasing their next portable computer, dubbed the AYANEO Slide.
UPDATE: The AYANEO Slide has now been revealed.
---
Whilst little information is currently known, AYANEO did share a sneak peek of the upcoming device on their Twitter account.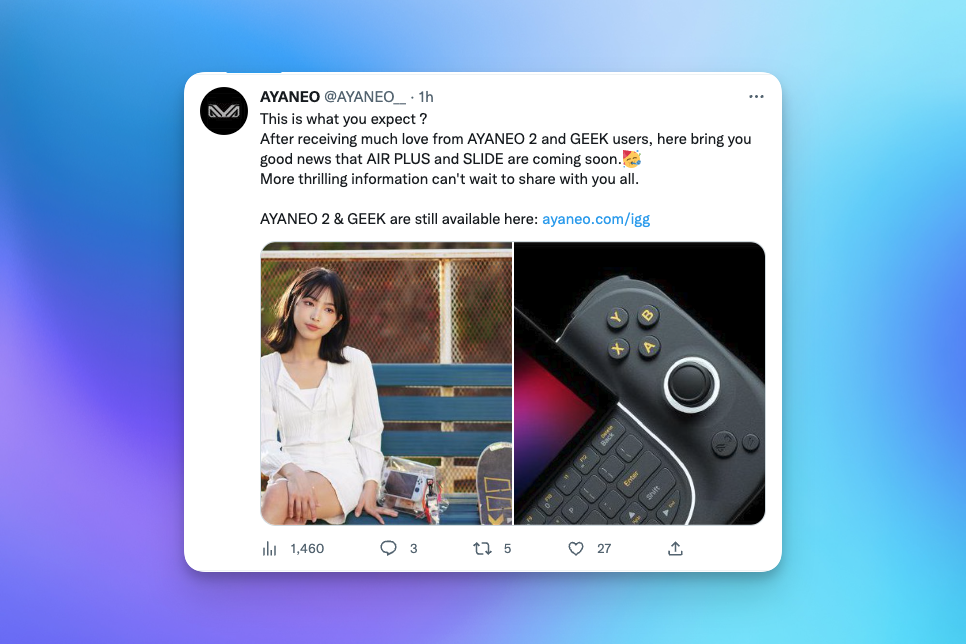 From the image alone, it is clear that it somewhat resembles the GPD Win 4, thanks to its sliding keyboard.
Unfortunately, nothing else is known, as AYANEO has not yet released any specifications. But in general, the market is currently using the AMD 6800U for its devices, so we expect the device to be on par with AYANEO's Geek and 2.
In the same tweet, AYANEO also teased the Air Plus.
So far, AYANEO has successfully released the AYANEO Air and the Air Pro. But if we had to predict what this new 'Plus' device was, I'd say it might be a larger version of the Air.