Apple's new headset is coming next year, and will launch with over 100 Apple Arcade games and have support for Unity-based games.
After much speculation Apple today revealed their first mixed-reality device, dubbed the 'Vision Pro'.
Although positioned primarly as an AR device, Apple did take time to highlight how this new high-end 'Vision Pro' headset can easily switch between augmented and virtual reality experiences by turning a 'digital crown' like dial on the device.
The 'Vision Pro' will run a new visionOS and will have its own app store for dedicated mixed-reality apps.
Sadly, Apple didn't spend a large amount of time talking about the gaming vision or gaming capabilities of the Vision Pro specifically, but did detail that the 'Vision Pro' will launch with over 100 Apple Arcade titles on day one.
However, it's worth noting that these 100 titles are likely not native experiences, and for the most part will no doubt be iPad, iPhone or macOS titles that will work in a virtual sandbox on the device and can be played with a connnected Bluetooth controller.
Apple's stream showed a user wearing the headset, playing an NBA game on a virtual screen, and controlling the action with a PlayStation 5 DualSense controller.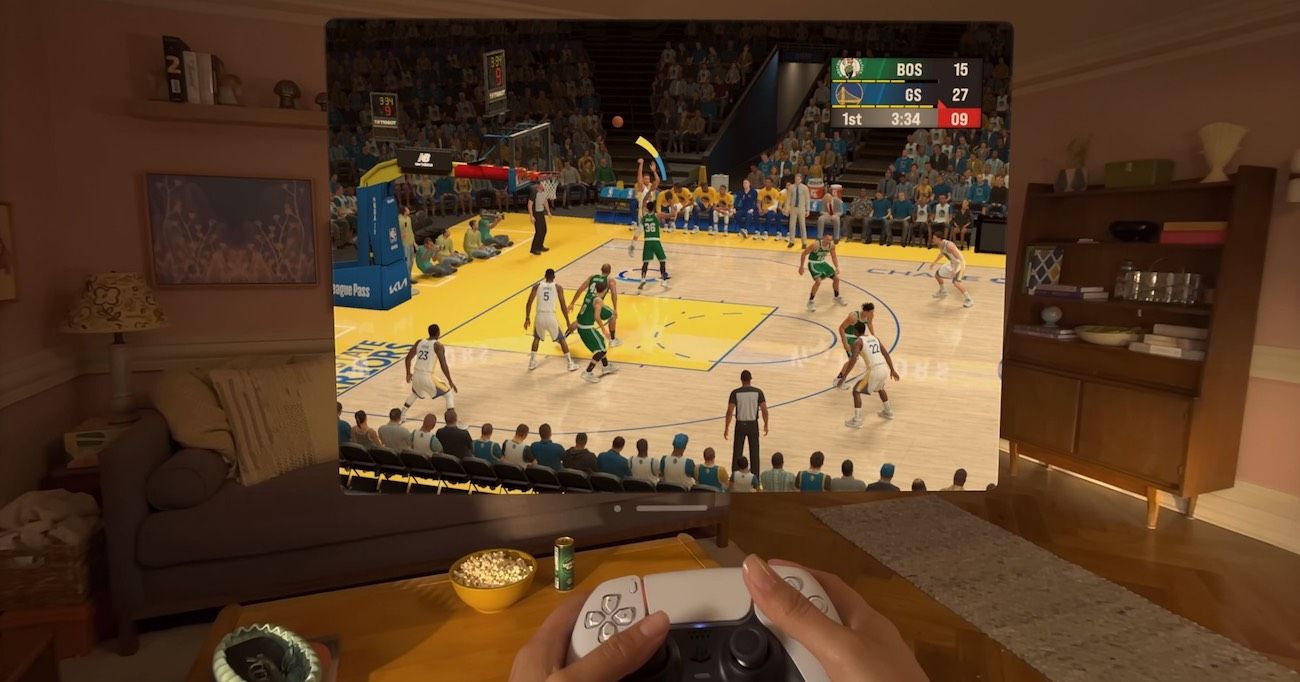 Apple also briefly detailed how the device will support Unity-based games, and how Apple has been working with Unity on ensuring support for visionOS.
As a teaser, Apple noted that "this is just the start of how gaming will evolve on Vision Pro".
The Vision Pro launches next year and starts at $3,499.
Developing...