AMD released the newest update to their upscaling technology, "Fidelity FX Super Resolution", better known as FSR.
FSR 2.1, available to developers immediately, focuses on reducing ghosting, a side-effect present in some games when enabling FSR 2.0. The update is also said to enhance the upscaling, among other tweaks.
The first game to support FSR 2.1 is Farming Simulator 22.
On the Steam Deck, FSR is primarily used to make graphics-intensive games run better by lowering the resolution and then using AI to upscale the graphics. We explain how to enable FSR in our graphic guide via the overlay menu. If a game comes with FSR support, you can enable it through its settings.
Regarding compatible games, AMD also shared a list of games that are either already compatible or that will be in the future.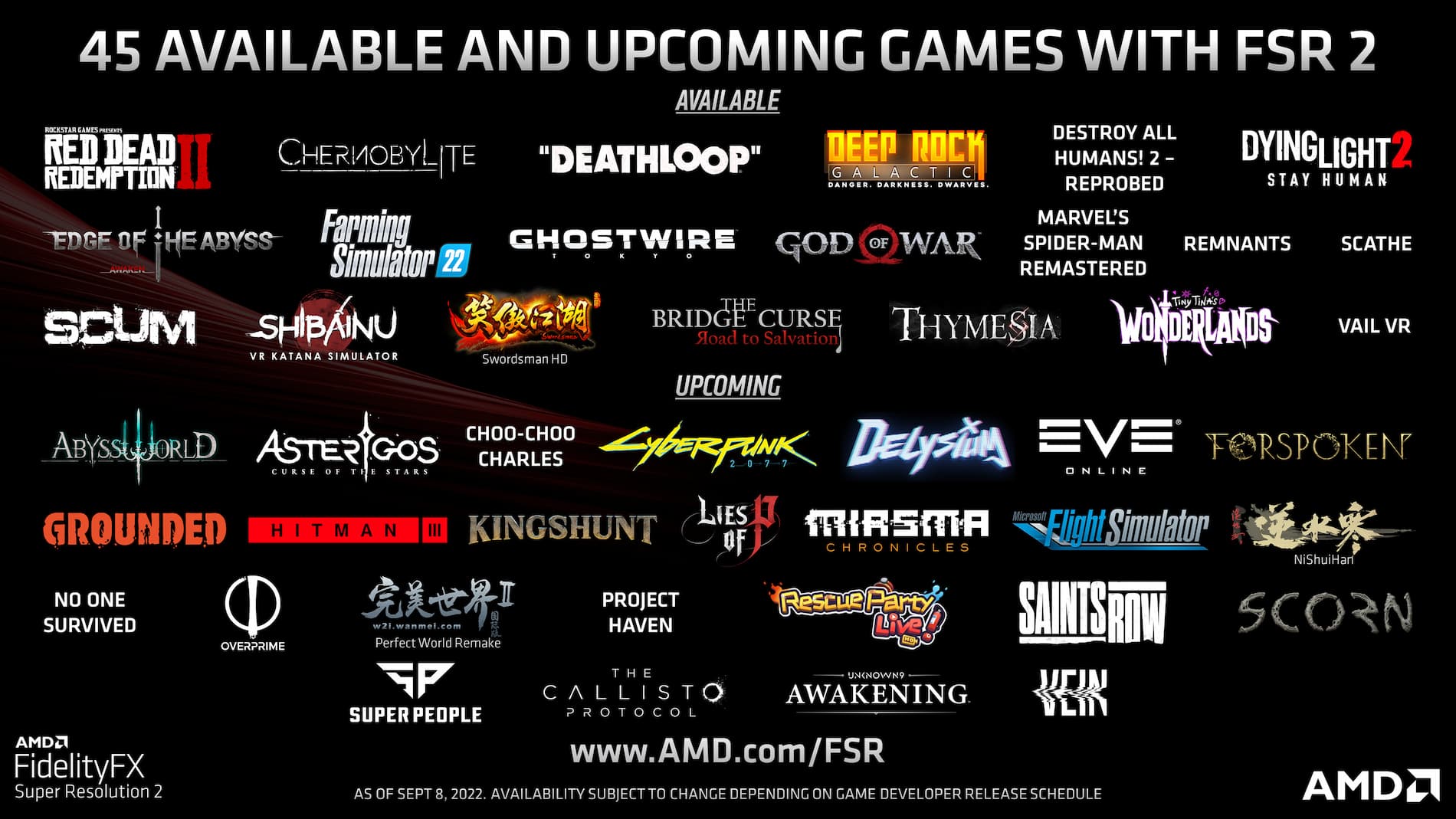 I'm particularly looking forward to Lies of P on that list.