The popular Switch emulation app Yuzu is now available for Android.
The vastly popular Yuzu, a tool to emulate Switch games on other platforms (here's our guide on how to set up Yuzu on Steam Deck), is coming to Android.
As announced by the development team on May 30th, two versions of Yuzu are now available on the Google Play Store: the normal build and a paid 'Early Access' version. But unlike the desktop version of Yuzu, some features are currently missing, such as multiplayer over LAN/LDN, Input Profiles, TAS, and more.
However, for this Android build, the Yuzu team are hoping to achieve feature parity with the desktop version over time, alongside ensuring comparable levels of performance and device compatibility.
Of course, due to their being many different Android devices with many different hardware configurations, the development team has much work to do:
"As there is a lot of hardware variation for Android devices, compatibility and performance will vary. So, to temper expectations, we would like to clarify our minimum requirements for the near future."
For Yuzu to run on Android, the device will need at least a Qualcomm Snapdragon SoCs with an Adreno GPU. It also needs at least 8 GB of RAM, as Yuzu has high memory requirements (the more the better, as Tears of the Kingdom needs at least 12 GB), and to run Android 11 or newer.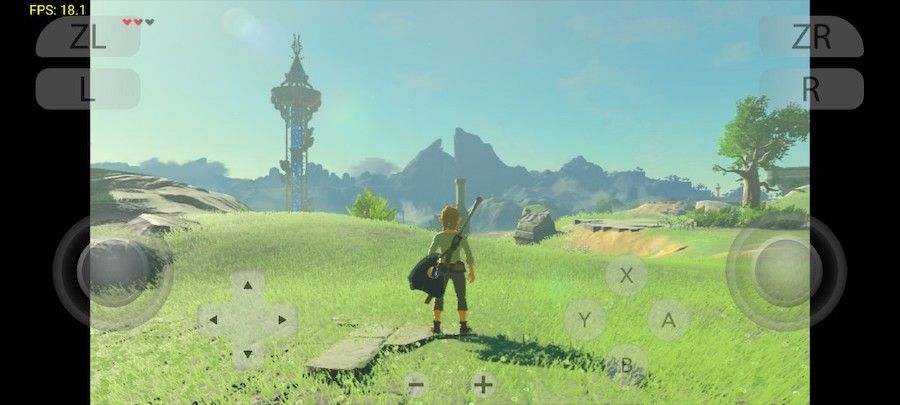 Also, yuzu teased that macOS support is coming in the future. Right now for Switch emulation on macOS, Ryujinx is the only available software.
How does Yuzu run on Android
Currently, the best Yuzu performance on Android can be achieved with the Adreno 700 series of hardware available in Snapdragon 8 Gen 1 or newer. The best compatibility, however, can be achieved through Adreno 600 series GPUs running the Mesa Turnip drivers (you can install different drivers right from Yuzu's settings tab).
Here are the benchmarks shared by the dev team: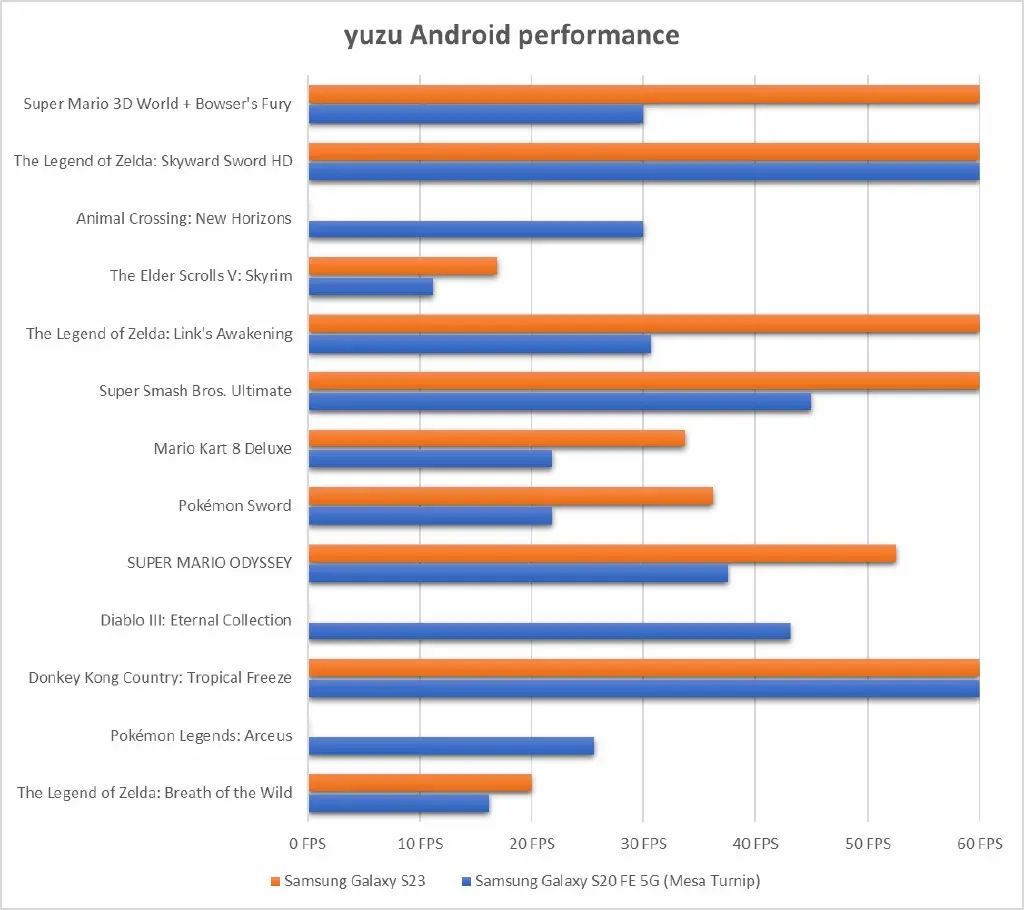 The Yuzu team also warns that a lot of Android devices with no active cooling might run into throttling issues after playing for a while. They expect a 30-50% performance loss due to thermal throttling.
---
I tried Yuzu on my Razer Edge (Wi-Fi version, so only 6 GB of RAM), and while it runs some of the games, it is clearly still early in the development process. Some games crashed at the start, while others ran flawlessly.
But despite these teething troubles, seeing Yuzu on Android (and soon macOS) is clearly a success for all things emulation.
---