Here's how this portable 'gaming monitor' from UPerfect stacks up.
Over the past year, I've finally been redesigning my home office — mainly because since the pandemic, I've been working from home full time, and as such, I needed my home working space to be as useful and as functional as possible.
However, there's one thing my space was still lacking: a monitor to play games on.
Typically, I'll play on my 4K LG 55" OLED TV in the living room, but sometimes, such as during my lunch break, I just want to quickly get into a game of something without the need to leave my space.
Of course, the Steam Deck and Nintendo Switch have been a huge win here, allowing me to play quick blasts of the latest indie hits or tackle a few rounds of Overwatch 2 during some downtime.
But for those times when I wanted to get a bit more stuck into a game without disturbing others in the living space or switching context away from work on my monitor, having a dedicated screen specifically for gaming in my office was increasingly looking like a no-brainer.
It's here where the UGame K118 comes in. I've been testing this 144hz gaming monitor over the past few weeks — it's a surprisingly lightweight, freestanding monitor from UPerfect.
To give you an immediate sense of the portable nature of this 18-inch screen, it weighs just 2.29 pounds (that just above 1kg if you prefer that), is fairly slim, and easily fits into my backpack. Due to its size and portable nature, I could see this being a good choice for tournaments, LAN parties, co-op get-togethers, or even just doing a bit of work while on the road.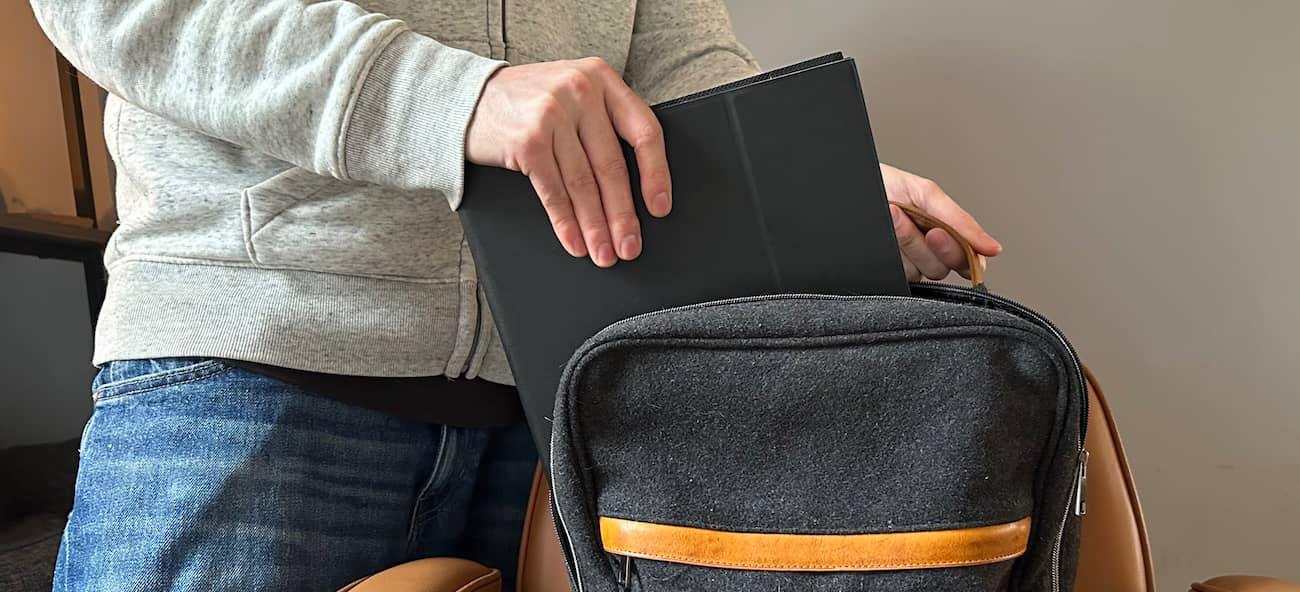 It sports a fairly straightforward and unadorned design. I appreciate the overall plain look here, to be honest, as it fits into more setups without standing out. The screen has an acceptable thin bezel around three of the sides, with a slightly bigger bottom lip (as seen below). However, the metal casing housing the monitor does feel a bit thin, but the build quality is generally fine.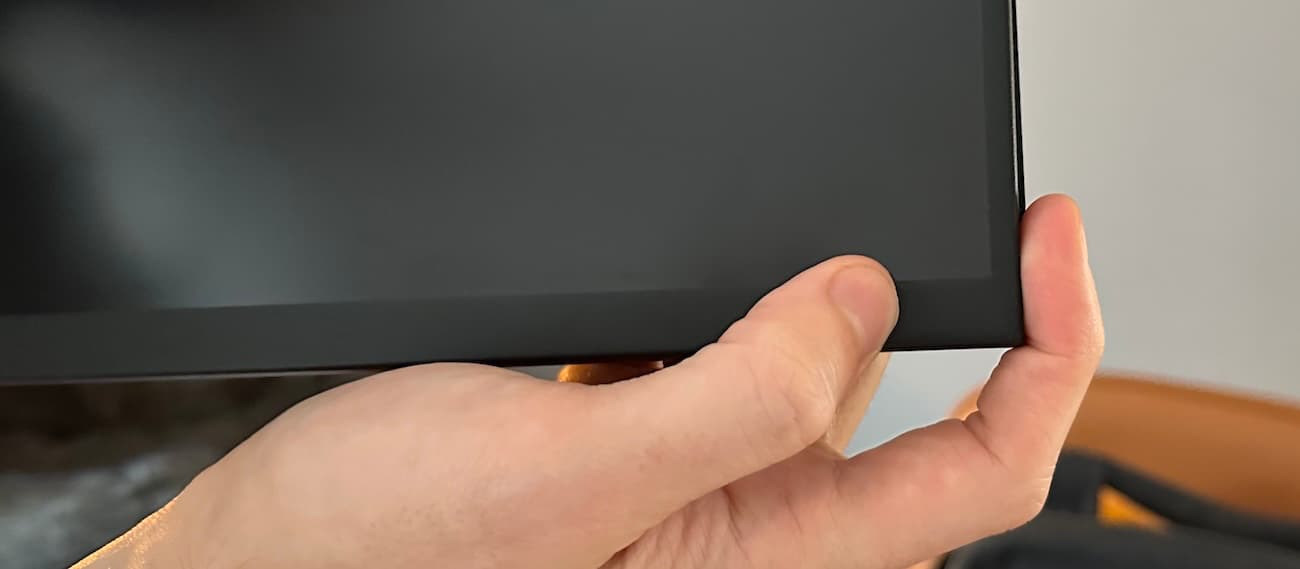 In terms of ports, you've got a 3.5mm audio output jack, two USB Type C ports, and a Mini-HDMI port. There's also a little rocking button on the side that acts as either a scrolling volume control for the unfortunately rather average and quiet built-in speakers or as a way to navigate the serviceable but kinda clunky on-screen menu.
One thing this display doesn't have, but I wish it did, was a dedicated power button — the only way to manage whether this thing is on or off is to plug it in directly to power and connect something up. Once something is plugged in though, it's quick enough to respond, making for an overall speedy plug-and-play experience.
UPERFECT got in touch to let me know that the aforementioned scroll wheel button also doubles up as a power button, you just need to long-press this in order to turn the monitor off.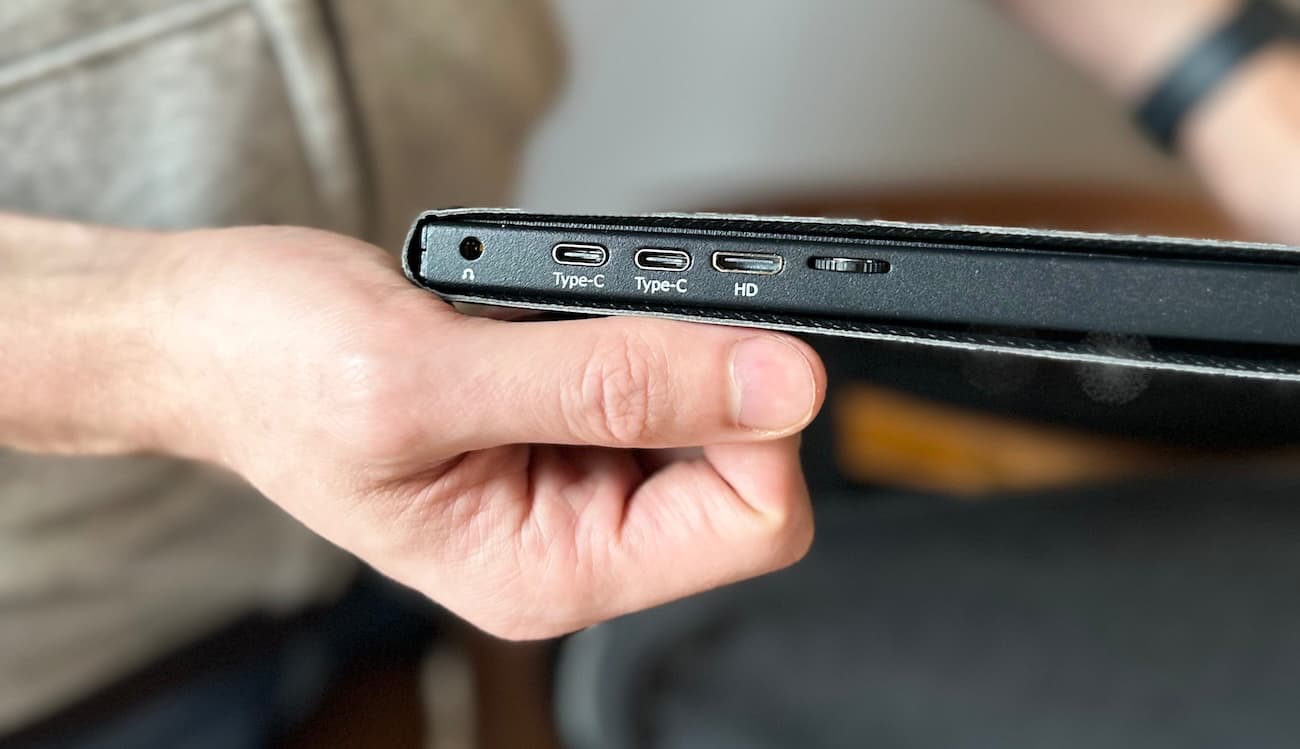 On the back of the screen, you'll find four holes should you wish to VESA mount (75mm) this display. Considering the UGame K118 is primarily designed as a portable monitor, it's a nice bonus option for those of you into the mounting lifestyle.
Before we get to the display itself, the UGame monitor comes with an origami-like folding stand which also doubles up as a cover — handy for keeping dust off the screen and protecting it if you're taking the screen out and about. This cover is kinda similar to those you may have seen on an iPad, for example, as it connects with magnets to the back of the monitor (albeit a tad weakly) and wraps around the device to protect it, then you can just move it around to use as a portable stand. It's handy, and it's included in the box. A nice addition.
If you're looking for something a bit more fixed and sturdy, however, UPerfect also sell an optional, versatile multi-angle adjustable metal stand.
Looking good
My immediate takeaway in testing this monitor was that the 18-inch screen is super vibrant. Thanks to its wide colour gamut, images really do pop — I was pleasantly surprised with the colour accuracy here and the overall quality of the outputted image.
The panel has a 2K 2560X1600 resolution, a 16:10 aspect ratio, and claims to have a refresh rate of 144Hz.
As an aside, my Ultrawide Dell work monitor decided to die on me while I was reviewing this screen — as such, I temporarily switched to this small gaming monitor while I was getting that resolved. It was simple enough to hook up to my MacBook Pro, and like when using it for games, the screen looks great for work. It was nice to have a simple option to plug in and get set up quickly when I was in a pinch.
In my testing with both the Steam Deck and AYANEO 2 (you can connect devices over USB Type C or mini HDMI), the image output on the UGame K118 was crisp, clear, and really colourful.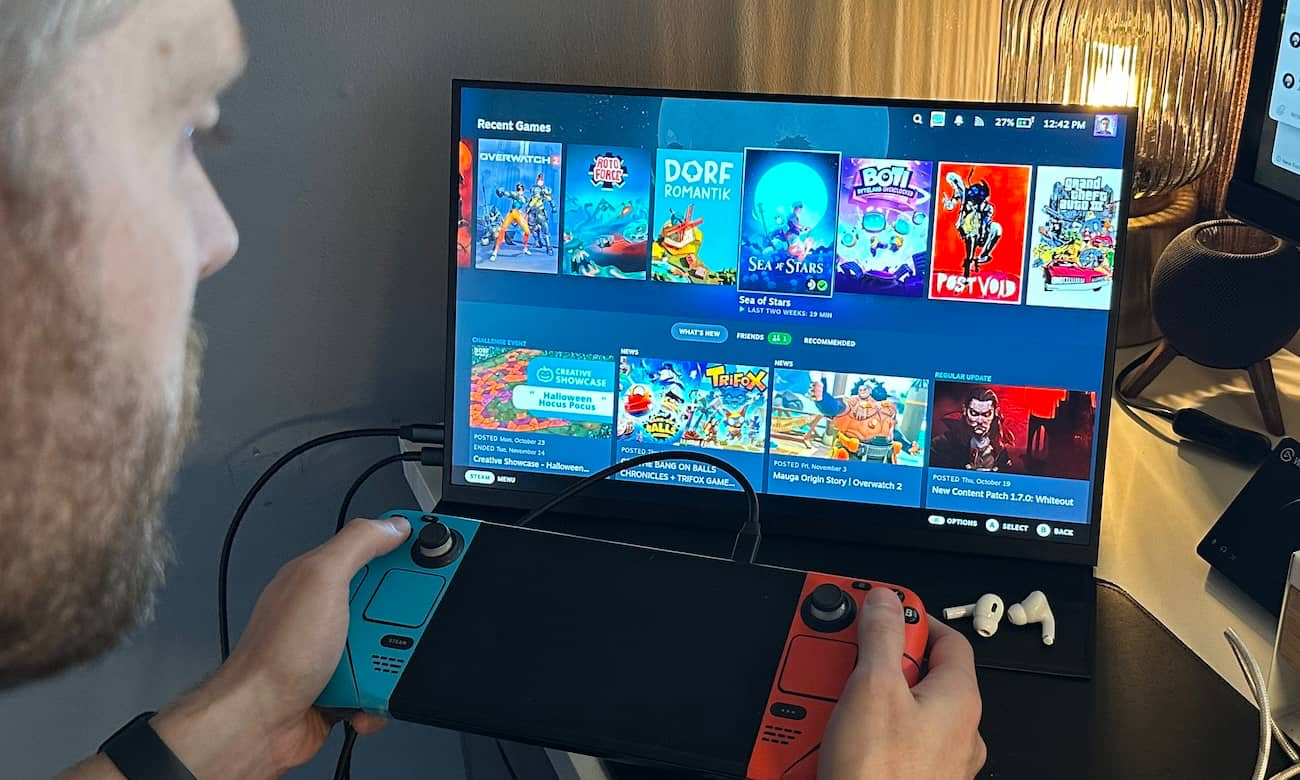 The monitor has DCI-P3 coverage of 100%, meaning you'll get nice dynamic contrast ratios and much more depth in the colours on screen. By comparison, the Steam Deck's original LCD model has sRGB colour gamut coverage of around 70% — so there's a noticeable colour difference when playing on the monitor.
You can also dive into the monitor's rather clumsy menu to turn on the HDR or Freesync settings if you so wish.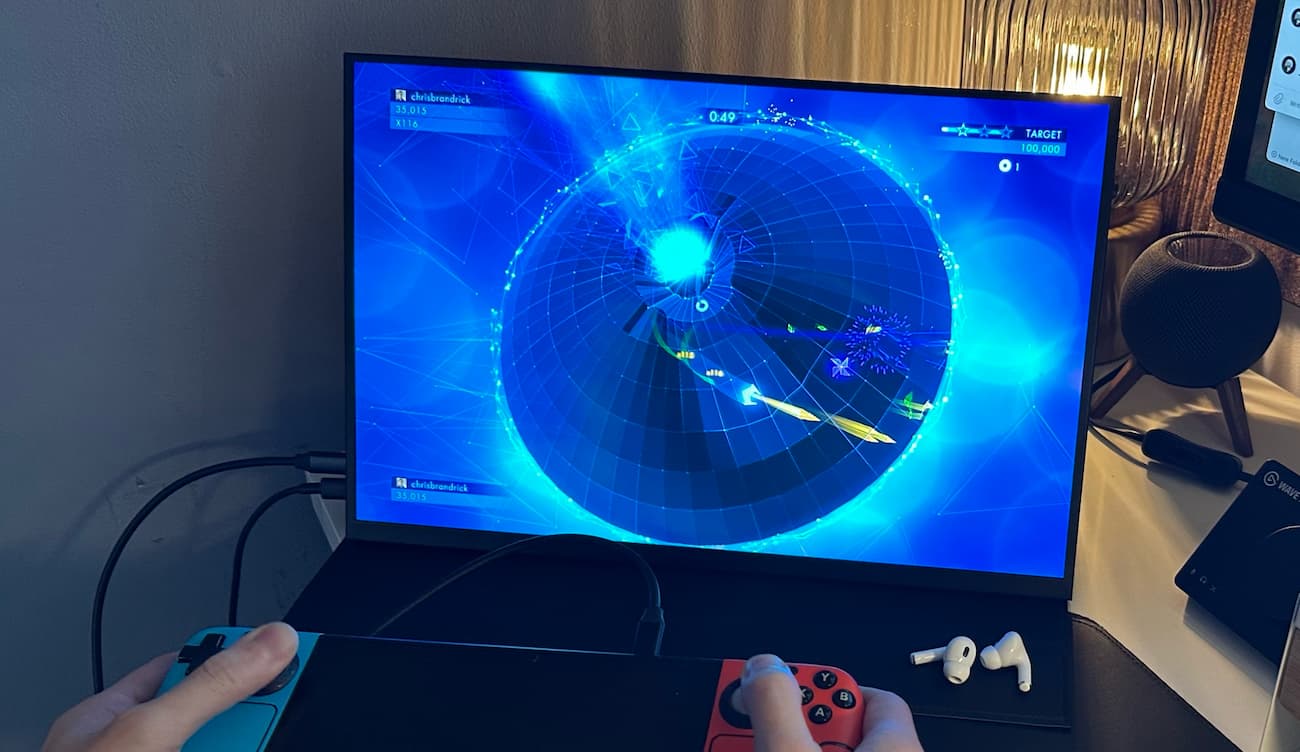 On the whole, although the build quality of the monitor housing is a touch mediocre, the panel itself here can't be faulted.
The UGame K118 is a competitively priced portable monitor — it's simple enough to hook up and start using and is packed with nice features (such as its 2K resolution, high refresh rate, HDR support, and more). If you need a display that's flexible in how you use it, portable and lightweight, and above all, makes whatever you are playing look good, then this is a sound option.
---
The UPerfect UGame K118 portable monitor is available now. You can expect to pay around $280, but using the code OVERKILL30 should get you a nice discount too.