Valve's portable PC is now also a portable Mac, sort of.
A Reddit user shared fresh details explaining how they got Apple's operating system running on the handheld computer.
An image shared in this Reddit thread showed Valve's device running macOS Catalina — a three year old version of Apple's OS.
macOS running on Steam Deck

The user behind the feat, Lampa183, detailed that this OS undertaking was achieved by using SteamOS VirtualBox, adding that "performance is normal" for the most part, but noting that some animations were a touch laggy and that "turning on takes 2-4 minutes".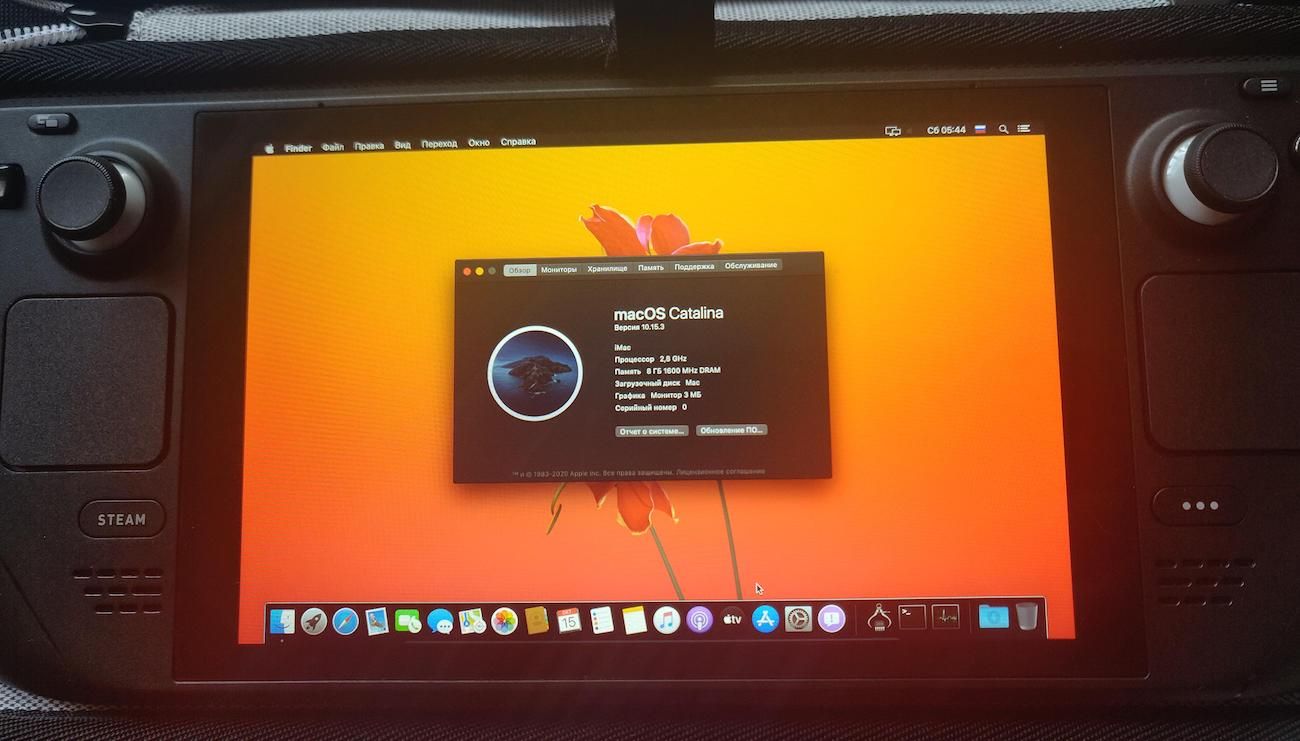 Amber Neely, writing for Apple Insider, notes that this could be one way to resurrect 32-bit games on mac — something that hasn't been possible on the 64-bit architecture of recent macOS versions.
A neat bit of tinkering!