After much speculation, leaks, and teasing, Logitech finally made it official, announcing that the company is getting into the increasingly crowded handheld gaming business with their new 'G Cloud' hardware device.
The portable is set to launch just ahead of the 2022 holiday season with a $349 price tag and a unique proposition - it's positioned first and foremost as a streaming machine, designed chiefly with Xbox cloud gaming in mind.
It's a bold move from Logitech on a couple of fronts — not only is the product proposition notable, but its pricing strategy is also rather ambitious.
As such, it got me thinking — is this foray into portable gaming perfectly timed or a little too early?
---
There's little doubt that cloud-based play is becoming an increasingly prevalent part of the gaming landscape. Whether you like it or not, the streaming approach is on the up, joining the current mix of traditional physical media and download options.
Services such as OnLive, Parsec, Gaikai, GeForce Now, and Stadia have all taken gradual steps towards popularising the idea of streaming games — and Microsoft is now making a real concrete effort at giving it mainstream appeal with the cloud gaming component of their Xbox Game Pass service.
However, despite this growing number of companies getting in on cloud gaming, in some ways, the general sentiment amongst most gamers towards cloud-based play still hasn't reached a positive apex.
Yes, when looking ahead, those who play games seem widely accepting of the fact that cloud gaming will become the new normal, but the reality right now in 2022 is much more nuanced.
Questions around ownership models, sustainability, infrastructure, broadband speeds, performance, and connectivity issues, in general, still hover over the streaming model and give many a reason to pause.
As such, it's curious to see Logitech going all in on it with their new device.
The handheld is brazen about its functional purpose, so much so that it's been named in such a way to avoid any doubt as to what it's about: G Cloud. It's gaming on the cloud. That's what this new portable is for.
It's this staunch commitment to one form of content delivery that strikes me as daring. To sell a cloud-first device into a market that clearly isn't quite ready to embrace the technology is fairly audacious.
Sure, there will be folks who will see the appeal and buy into Logitech's vision. Still, you only need to look at the response to the likes of the Xbox One reveal at E3 2013 or Google's Stadia launch to see how unprepared most gamers are to currently accept some, or any, form of limitation on their game-playing style or game ownership. Every time a Switch game is announced as a 'cloud version', the Nintendo corner of Twitter gives out a collective sigh.
Back in 2019, Xbox's Phil Spencer — speaking to the BBC — said that game streaming was "many years" away from being a mainstream technology. Here in 2022, it's clear he was right. Logitech's new hardware joins many recent software efforts in being yet another baby step towards that inevitable mainstream vision.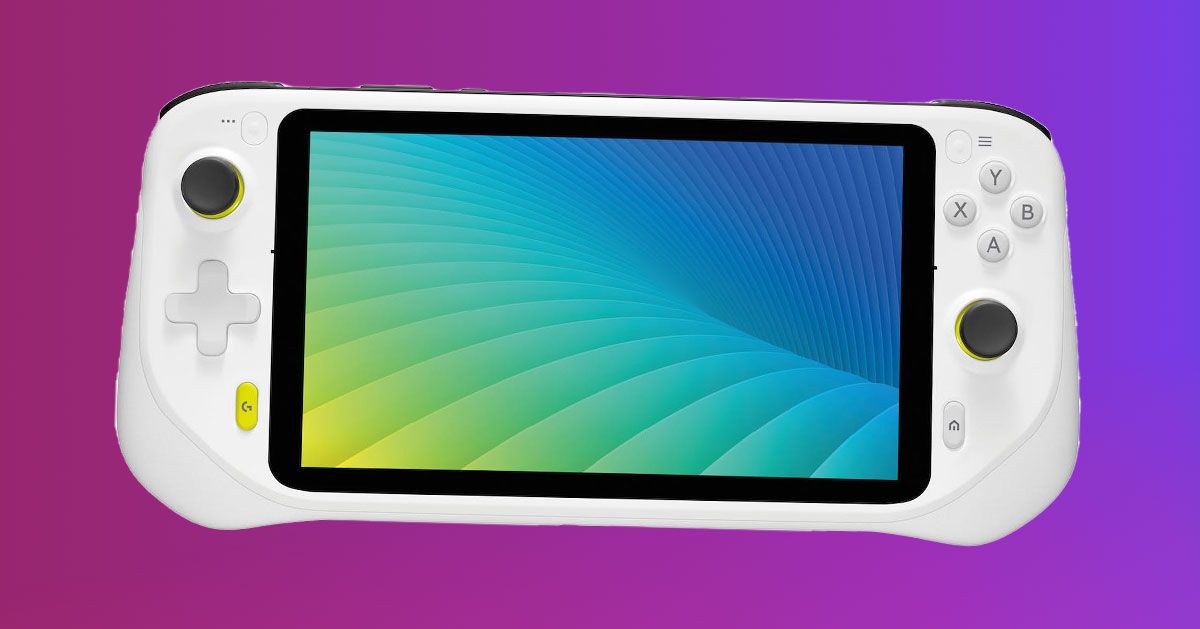 So, the question now is whether Logitech's efforts are a step too soon? Are the gaming masses ready to warm to a device of this nature?
Sure, there's plenty to like here (it's essentially a portable Xbox that boasts a lengthy 12-hour plus battery life!), but it is hard to say, in a world of Nintendo Switch and Steam Deck devices, whether this core cloud-only offering from Logitech will prove compelling enough.
The appeal is diminished a little further when you learn that the Xbox cloud gaming side of things isn't particularly well integrated into this new device.
There's no native Xbox app to speak of here. Instead, the Logitech G Cloud gets the same progressive web app (PWA) experience you can get on any iPad or Android phone. Now, the existing PWA app works fine and is rather impressive from a web tech point of view, but as Tom Warren writing at The Verge, highlights, this limited integration does mean you can't do stuff like "pin specific cloud games to the homescreen", for example. For a device that Microsoft itself is happily promoting, it sure would have been nice to see a bit more collaboration between Xbox and Logitech — a native application with deeper, intentional integrations.
The other roadblock that is dampening the overall attraction of this upcoming handheld? Cost.
Priced at $349, the Logitech G Cloud finds itself between the very real rock of Nintendo's massively popular Switch and the somewhat hard place of Valve's hot newcomer, the Steam Deck.
Logitech G Cloud Price Comparison:
Nintendo Switch: $299
Logitech G Cloud: $349
Steam Deck: $399
Of course, it's great to see such a vibrant, varied, and growing handheld space — and someone needs to take these steps in the hardware space to push cloud gaming forward — but I fear this pricing approach from Logitech isn't going to see the G Cloud get off to the best start. The alternatives available in a similar price range offer much more flexibility, so it may well be a hard sell for what is essentially billed as a cloud-only gaming device.  
This price of the Logitech G Cloud, along with the seemingly gloom-ridden (but admittedly slowly evolving) sentiment towards cloud gaming, paints something of a concerning picture.
Is Logitech being brave or foolish here? We shall see come the end of October when the device goes on sale. The immediate feeling, though, is that the Logitech G Cloud is a device looking for an audience that hasn't quite matured into existence yet.