Your Steam Deck can now rock the popular Neon Joy-Con look found on Nintendo's Switch thanks to dbrand's latest Steam Deck skin.
Vinyl skin and accessory maker dbrand has unveiled a new Nintendo Switch style decal for the Steam Deck dubbed the Switchdeck.
This Switchdeck skin riffs off the immensely popular Neon Joy-Con colour scheme found on both the base Nintendo Switch and OLED model — rocking both Neon Blue and Neon Red design accents.

This latest dbrand Steam Deck skin features Nintendo's instantly recognisable colour scheme, with the Neon Blue look featuring on the left of the Steam Deck skin, and the Neon Red hue styling up the right.
dbrand sent the new Switchdeck decal over to us to check out — and we've applied it to our Steam Deck:
dbrand's new Switchdeck skin for the Steam Deck is available to purchase now (starting Monday, January 23, 2023), and costs around $49 — if you've not touched your Nintendo Switch since getting your Steam Deck, but miss that pop of fun and colour, then this sure is one way to get it back.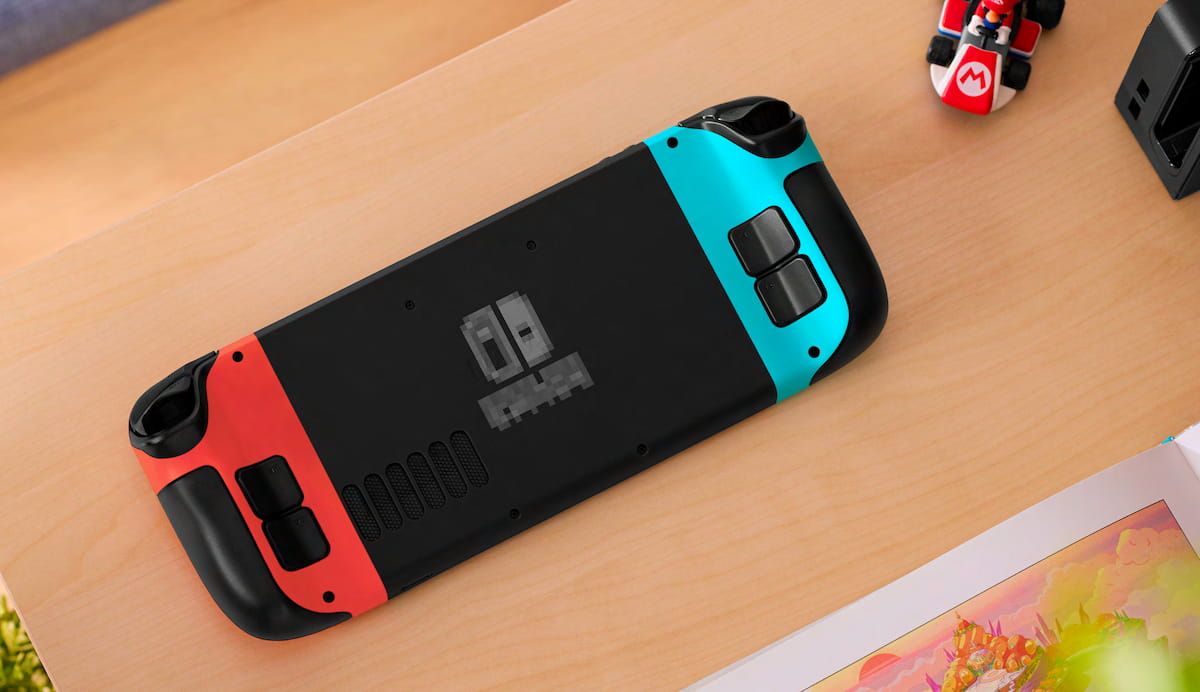 The Switchdeck can be ordered directly here from dbrand's site. dbrand tells us the Switchdeck skin is shipping straight away.
This Switchdeck product joins dbrand's existing line-up of Steam Deck skins, and their Steam Deck Killswitch case.
---