It's that time of year again when we all start thinking about what gifts we may want to grab as the holiday season approaches. So, today we're going to be looking over some of the best Nintendo gifts for 2022.
First up, if you're in need of the actual Nintendo Switch console, you have three options to choose from, and they essentially come down to a good, better, best decision. The most recent, and undoubtedly best, choice is the OLED model, followed by the original regular model, and finally the Lite - which can't be connected to a TV and is a handheld only version of Nintendo's console.
Beyond the console there are a ton of great Nintendo related products that would make greats gifts and presents, hitting a wide range of price points. So, let's dig into what are some of our best picks for the Nintendo fan in your life.
Some of our content contains affiliate links; therefore we, might receive a commission for purchases made via those links.
---
🎁 Nintendo Holiday Gift Guide 2022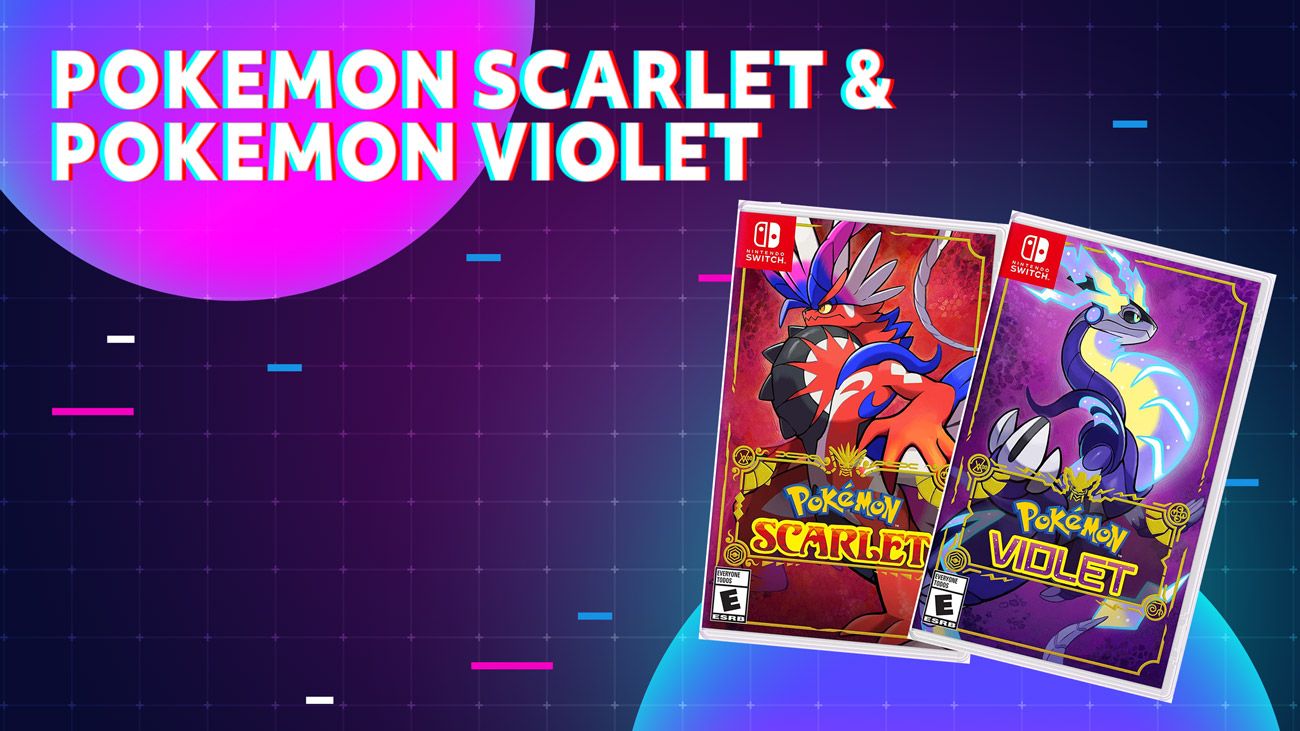 Pokemon Scarlet & Violet
This all new Pokemon game is Nintendo's big release for the holidays this year, and will be the one everyone wants.
In a first for the series, these ninth-generation entries will be open-world, offering a level of explorative freedom not seen in the Pokemon games before.
As ever, you've got two versions of the monster catching action to chose from: Scarlet or Violet.
The game launched on November 18th, costing around $60, or you can get both versions in a double pack for $120. There's also a neat limited edition Scarlet and Violet themed Switch OLED for those ultra fans.
---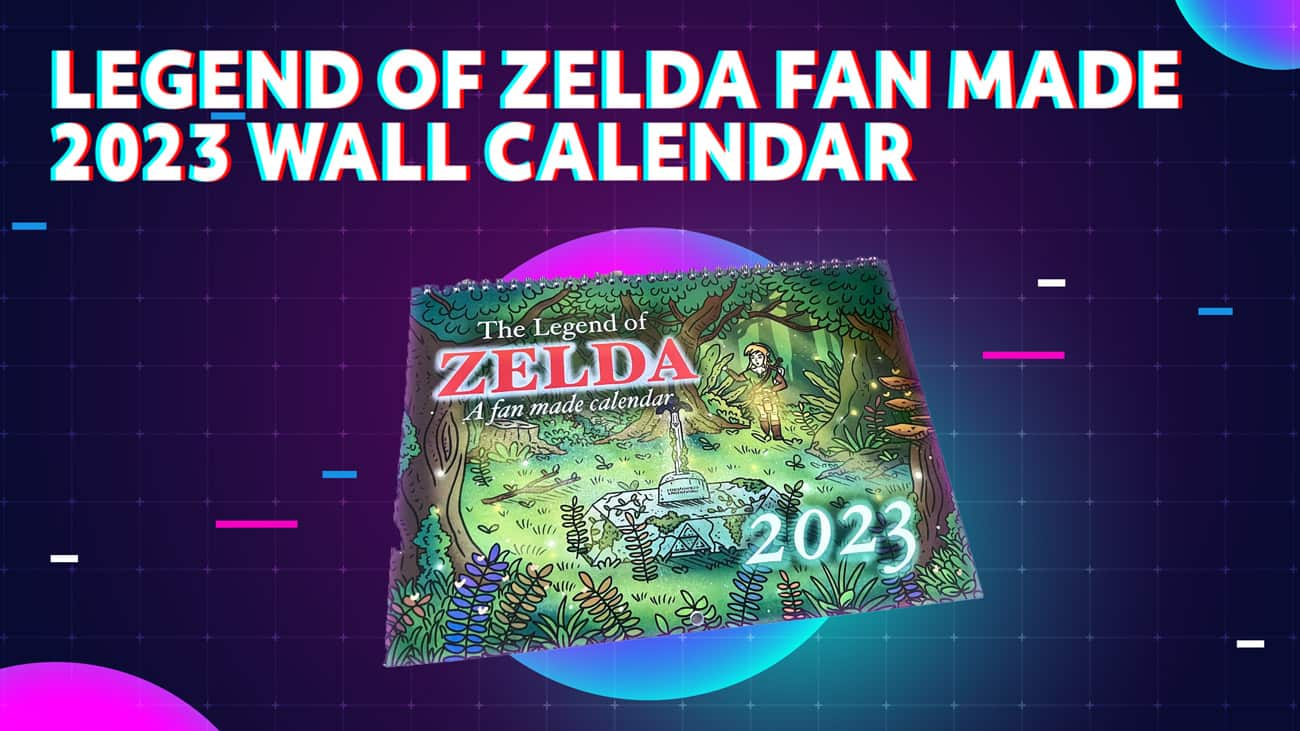 Legend of Zelda Fan Made Wall Calendar
UK-based artist Craig Tait sells a wide range of lovely Nintendo-themed fan art over on his Etsy store, with a particular focus on The Legend of Zelda series.
This new fan-made 2023 calendar features 12 of Craig's original pieces, including images featuring scenes from The Wind Waker, Link's Awakening, Breath of the Wild, and others.

This unofficial calendar is available now for around $17.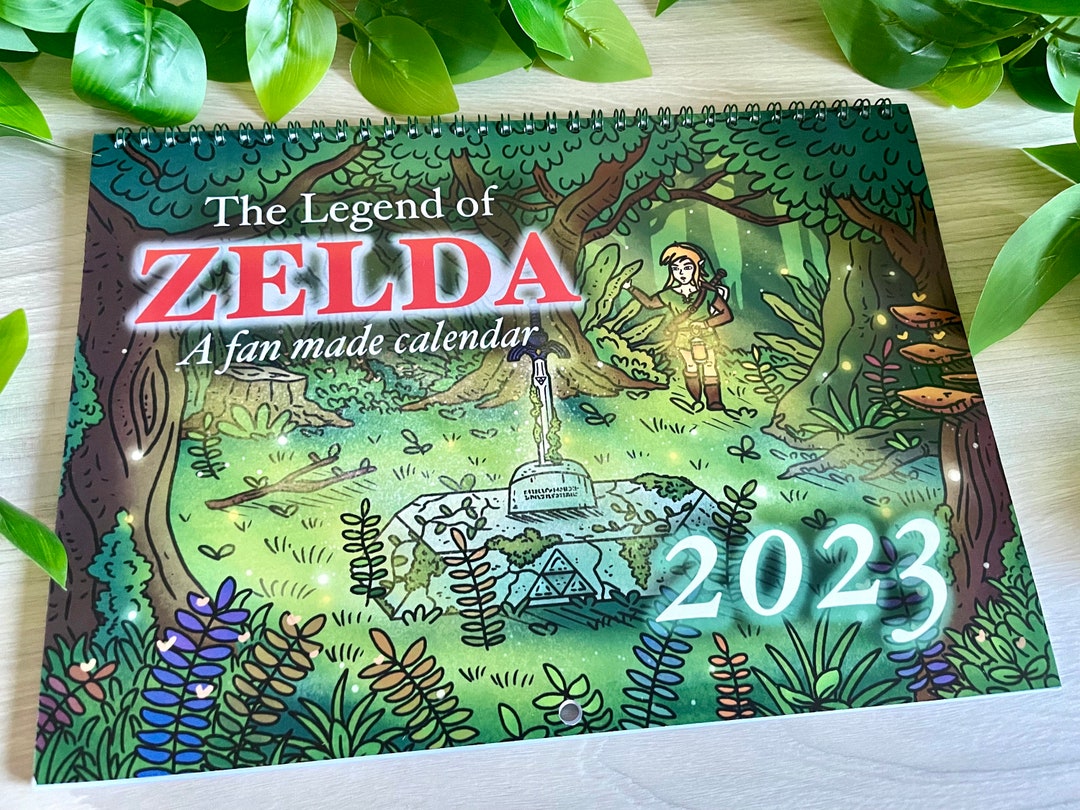 ---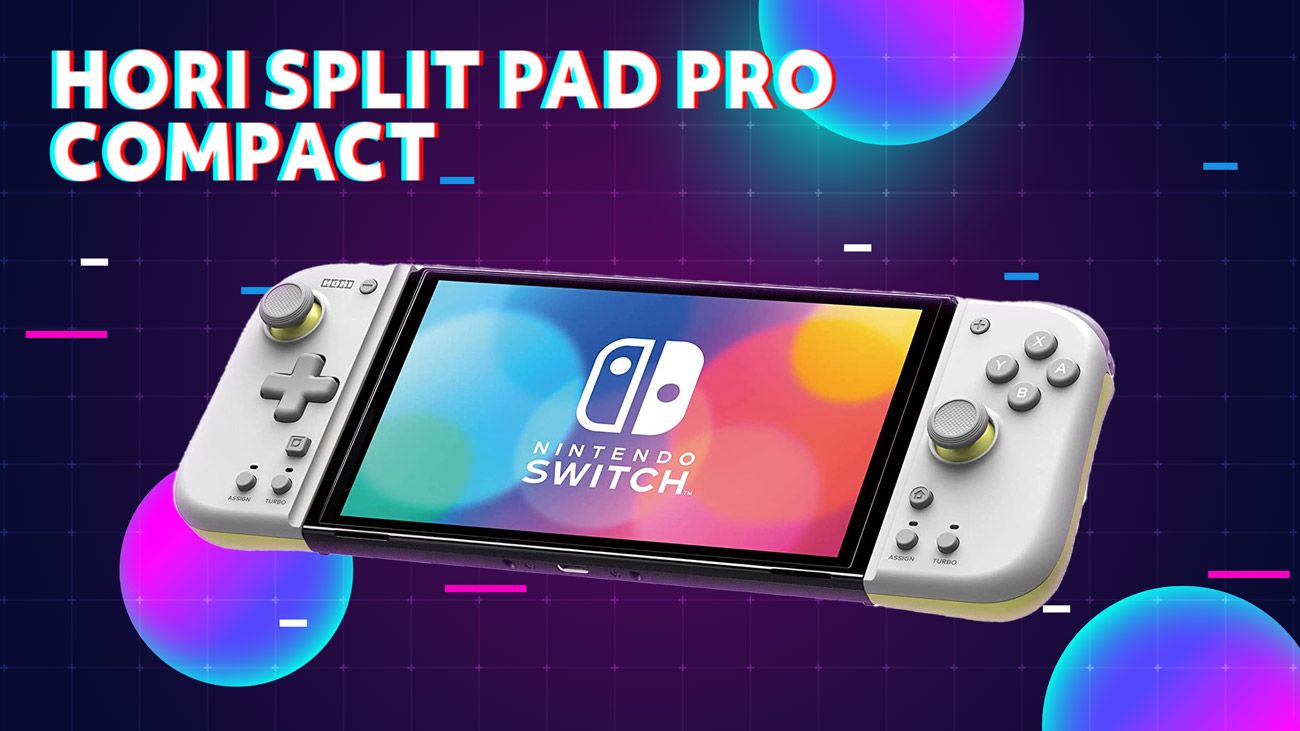 HORI Split Pad Pro Compact
Japanese company HORI have been making a wide range of great accessories for Nintendo consoles for years, and the HORI Split Pad Pro has been a long-standing favourite with Switch owners.
This new compact version, sports a new slimmed-down look, a fresher design, and brings a Pro controller-like experience to handheld mode play.
It's available in a range of colours and styles (including special Pokemon themed variants), has turbo and programmable buttons, and works with both the original Switch and the OLED model.  

It's available from December 6th starting at $50 — you can preorder it now.
---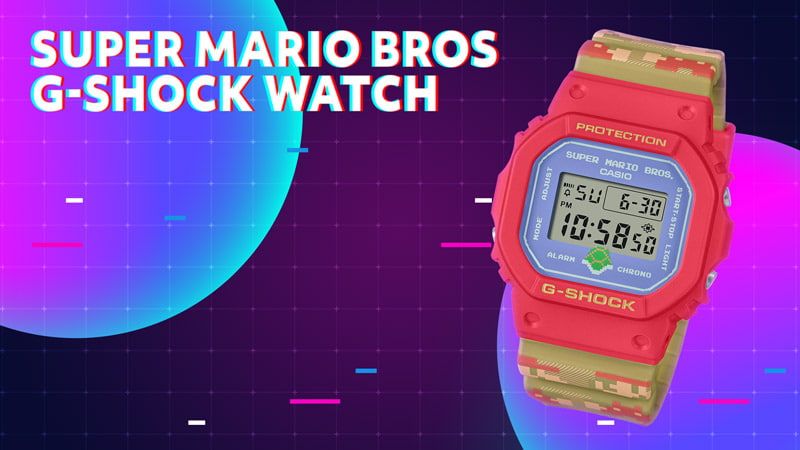 G-Shock X Super Mario Brothers DW-5600SMB-4
What time is it? It's Mario time. This new watch from Casio brings some 1985 Super Mario Bros. styling to the classic G-Shock wristwatch.
The backlit, shock resistance watch features a unique red look, adorned with various Super Mario Bros. icongraphy, including a Mario sprite, a green shell, and even a 1Up logo.
Released on November 11th, 2022, this Mario-themed watch retails for around $150.
---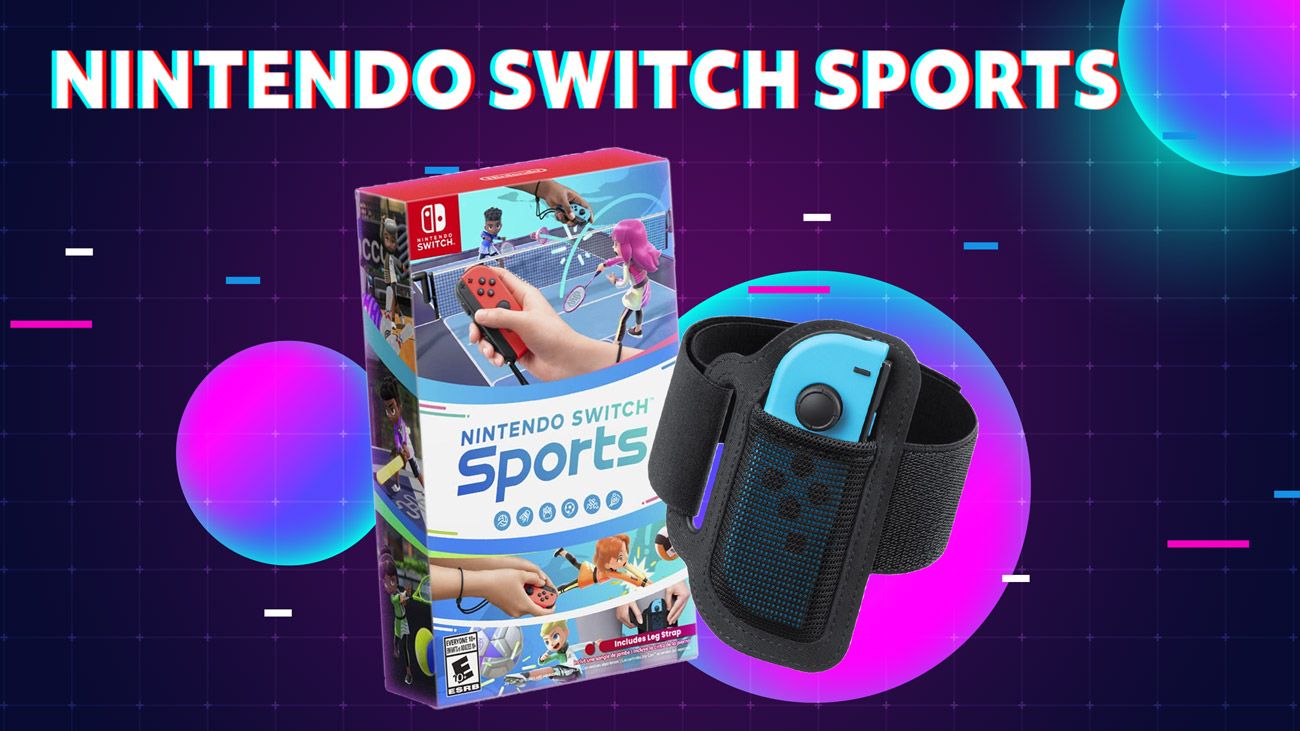 Nintendo Switch Sports
We all tend to eat a bit too much over the holidays, so getting in a little work out without having to leave the house is always a smart idea.
This game, which comes with a leg strap included, is something of a throwback to the Wii era and the motion-control mega-hit that was Wii Sports.
There's six sports games you can try in this Switch sports collectiong, including football (soccer), bowling, tennis, volleyball, badminton, and the swordplay game Chambara. Golf is also being added to the game soon.
You can pick up the game for around $45.
If you want something a bit more intense, then Ring Fit Adventure is another exercise game available for the Switch, that's well worth checking out. It will have you sweating in no time — trust us.
---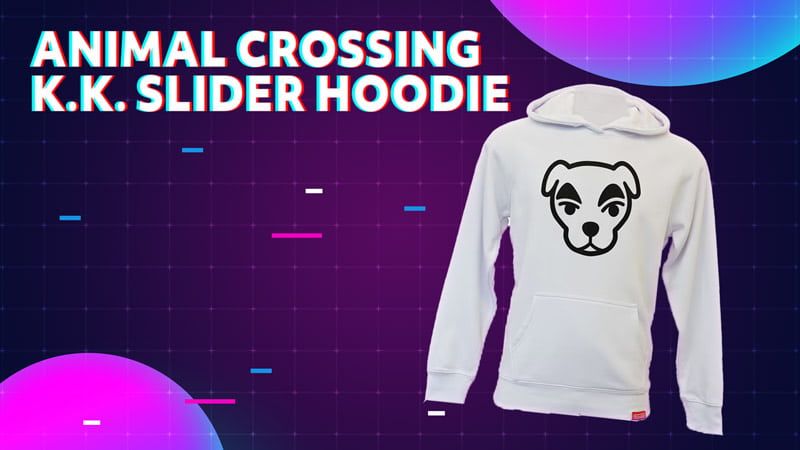 Animal Crossing K.K. Slider Hoodie
Look, it's nearly winter, it's getting cold, so if you're going to wrap up, you may as well do it in style. This Animal Crossing K.K. Slider hoodie is particularly fresh, in a crisp white finish, featuring everyone's favourite DJ dog.
---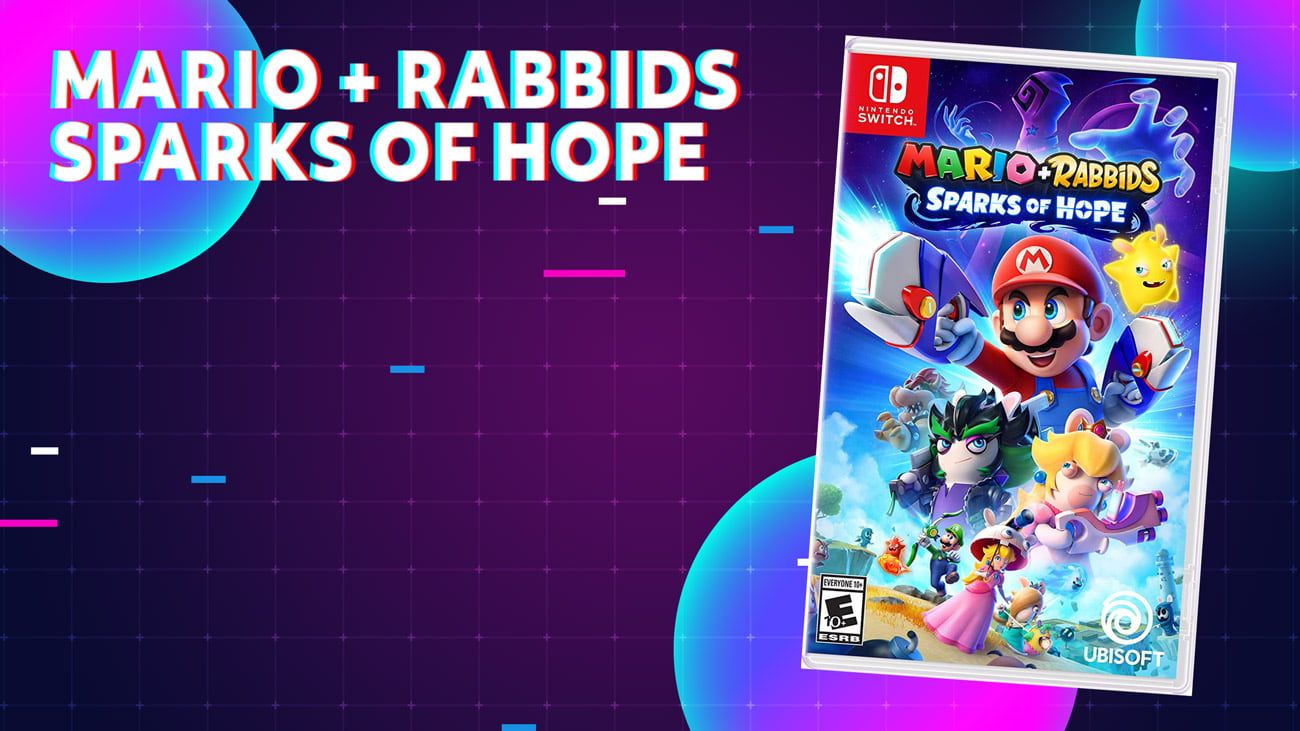 Mario + Rabbids: Sparks of Hope
Ubisoft surprised us all back in 2017 when they paired Nintendo's iconic Mario with the oddball Rabbids in a solid tactical strategy game set in the Mushroom Kingdom. Now, five years on we have an all new sequel, that sees Mario, Luigi, and Princess Peach, team up with Rabbid Peach, Rabbid Luigi, and their friends on a galactic journey to defeat a 'malevolent entity'.
At time of writing, it's got 107 positive reviews over on Metacritic, making it one of the best games on Switch this year.

You can grab the game now for around $55, and if you want to catch up the original game is available for as little as $20 if you shop around.
---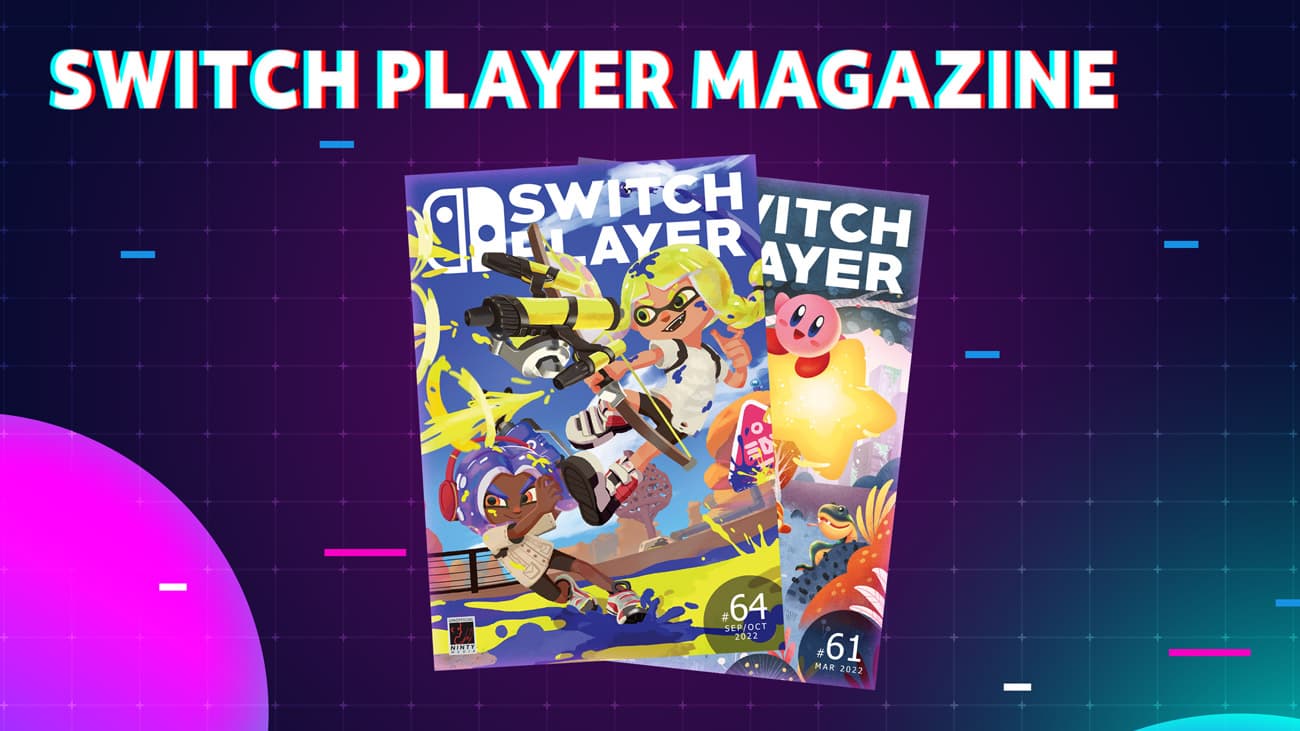 Switch Player Magazine
Miss the days of print magazines? There is still an option for Nintendo fans out there!
Switch Player is a bi-monthly physical mag dedicated to all things Switch. It's been going since March of 2017 and is now over 60 issues in. Each issue features reviews of the latest games, features on Nintendo's wide range of much loved characters, and even a crossword to test your Nintendo knowledge.
Each magazine can be bought for around $7, and if you sign up via Patreon you can get the magazine delivered automatically to your door each time a new issue is published.
---
8BitDo Ultimate Controller with Charging Dock
Make no mistake, 8BitDo make great controllers. This latest version is seemingly no different — and is billed as their 'Ultimate' model.
The slick looking controller has a bunch of neat features including profile switching, Hall Effect joysticks, 22 hour battery life, and customizable buttons, plus it comes bundled with a real nice charging dock.
It's available now, either in black or white, and costs just under $70.
---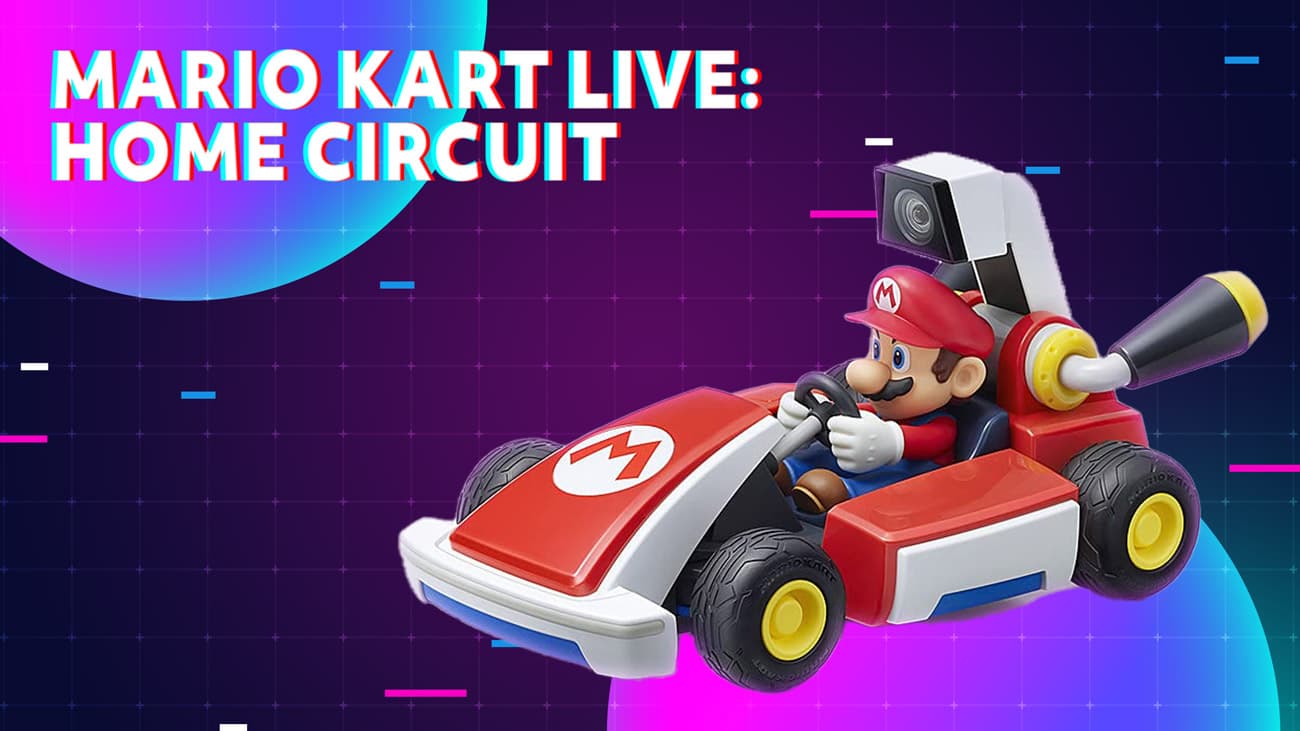 Mario Kart Live: Home Circuit
We all love Mario Kart, but this mixed reality game really kicks things up a notch.
You get a real life RC Mario Kart that you can drive around your living room, and you control all the action from your Nintendo Switch. You can make your own courses and challenge your friends and family to beat your best time, or even to a race if you get the accompanying Luigi car too.
Expect to pay around ~$100 for the game and car, whether that's the Mario or Luigi version.
---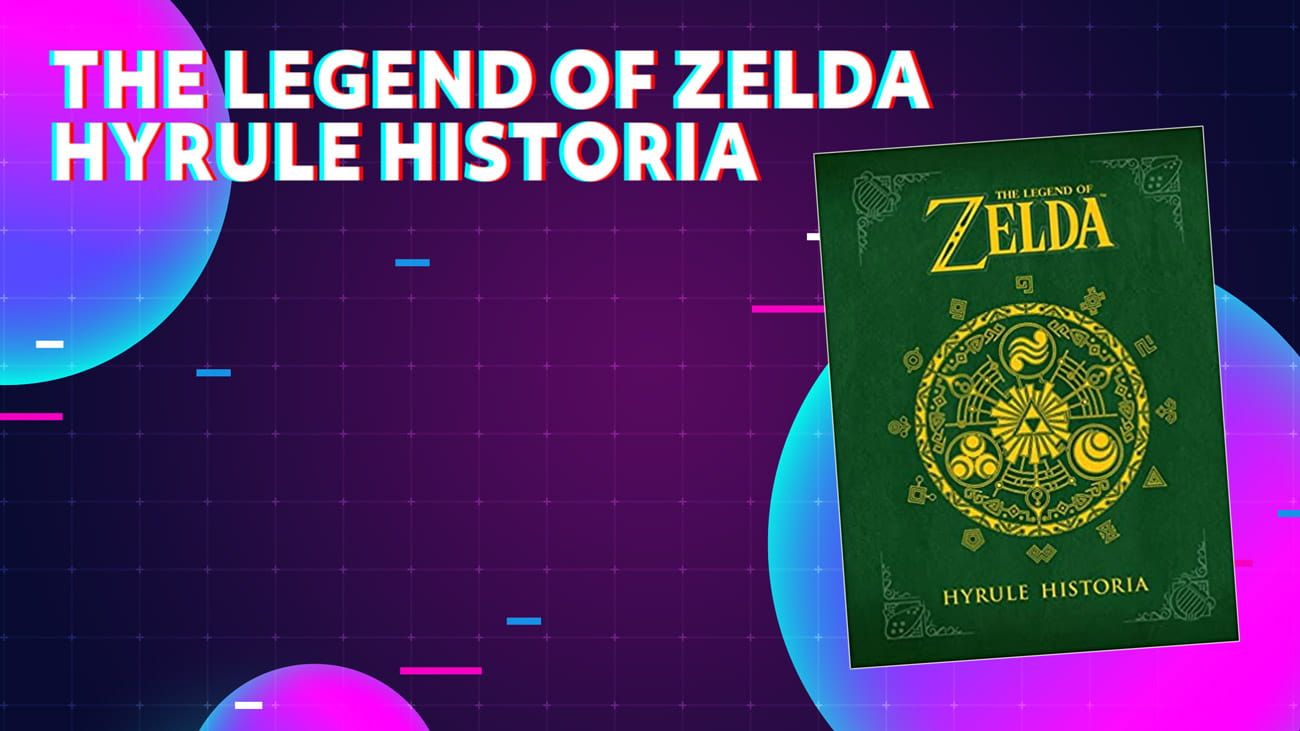 The Legend of Zelda: Hyrule Historia
Any true Zelda fan will have likely wanted to have been spending this holiday season exploring Hyrule all over again in Tears of the Kingdom, but as that game is now slated for a May 2023 release, they're gonna need something to tide them over. Enter: Hyrule Historia.
This book is a real encyclopedia of Zelda knowledge covering the game's 30+year history, and sharing concept art, timelines, and even an exclusive comic.
A must have for any Zelda fan — expect to pay less than $20 for this one.
---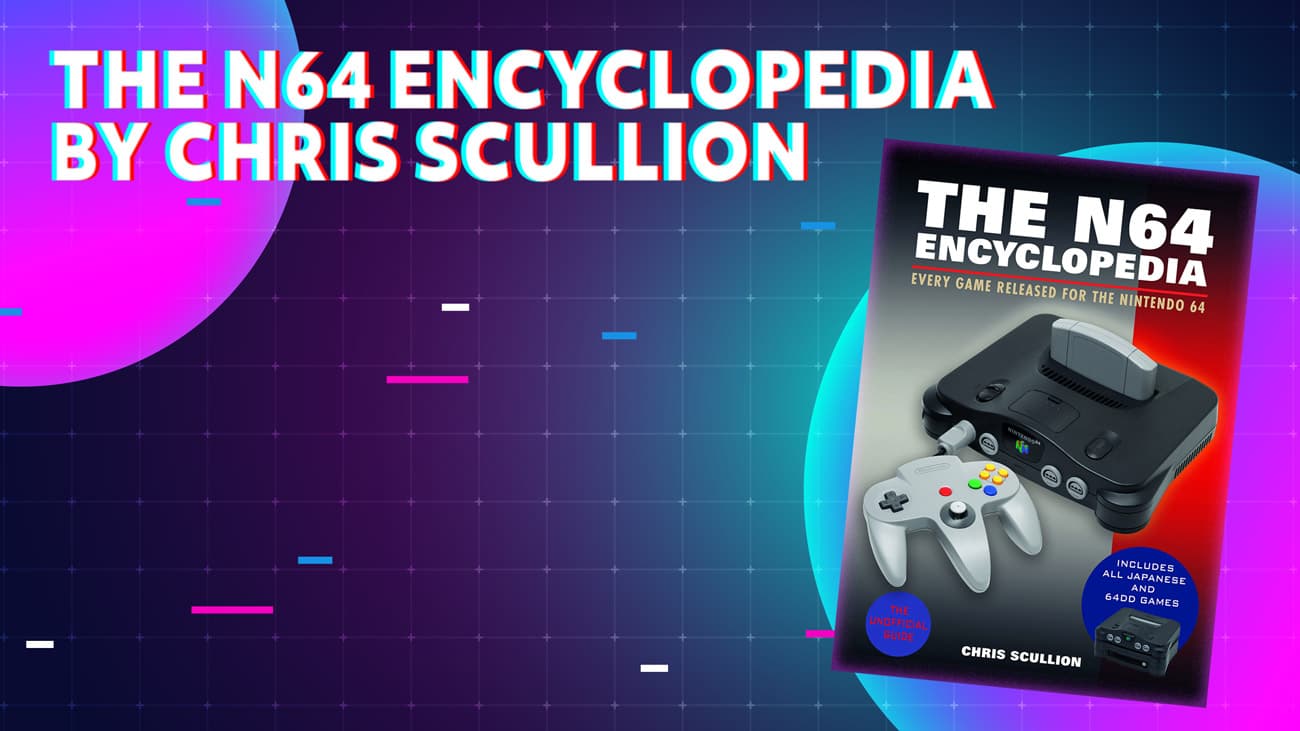 The N64 Encylopedia
Sticking with the books, comes this superb video game encyclopedia from Scottish writer Chris Scullion. This book details every single game released for Nintendo's much-loved home console.
The console was home to such classics as Super Mario 64, GoldenEye 007, Mario Kart 64 and the absolutely iconic The Legend of Zelda: Ocarina of Time. This book details each of these games, and over 400 others, sharing screenshots, a light-hearted summary of each, and some fun facts along the way.
It's a definitive guide to a truly revolutionary gaming system. Expect to pay around $40. Oh, and if you like this sort of thing, Chris has also written books covering both the NES and SNES too.
---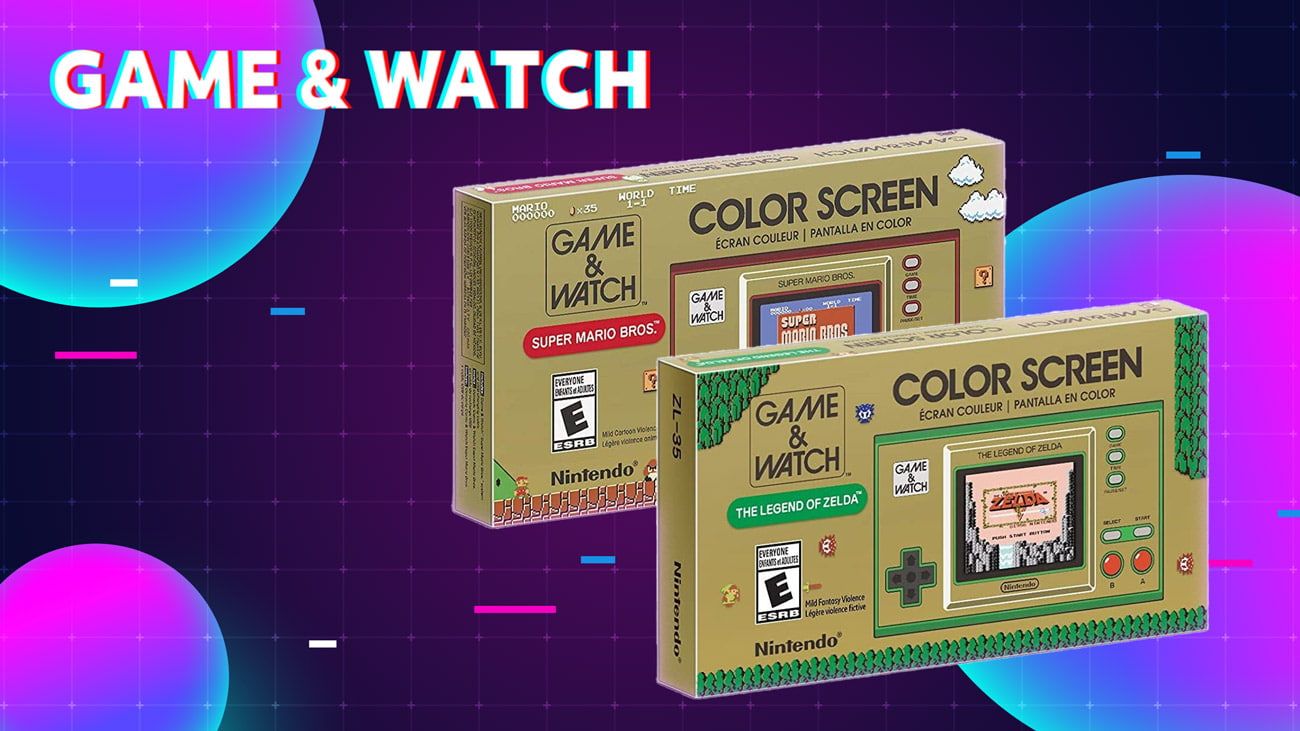 Game & Watch (Super Mario Bros & The Legend of Zelda)
These little handheld devices are just plain cool. Available in either a Mario or Zelda version — each one, as you might expect, has a game to play, and can tell you the time.
They are a modern take on the Game & Watch devices Nintendo sold in the early 1980s. These refreshed versions now sport a full colour screen, and are packed with more than just one game to play.
The Mario version, released to celebrate the series 35th anniversary, features both the original Super Mario Bros and Super Mario Bros: The Lost Levels games, a Mario version of the Game & Watch title 'Ball', and a digital clock.
The Zelda Game & Watch features three full Legend of Zelda games, including the NES original, the sequel Zelda II: The Adventure of Link, and the Game Boy classic Link's Awakening.

These have real retro appeal — you can pick either model up for around $40.
---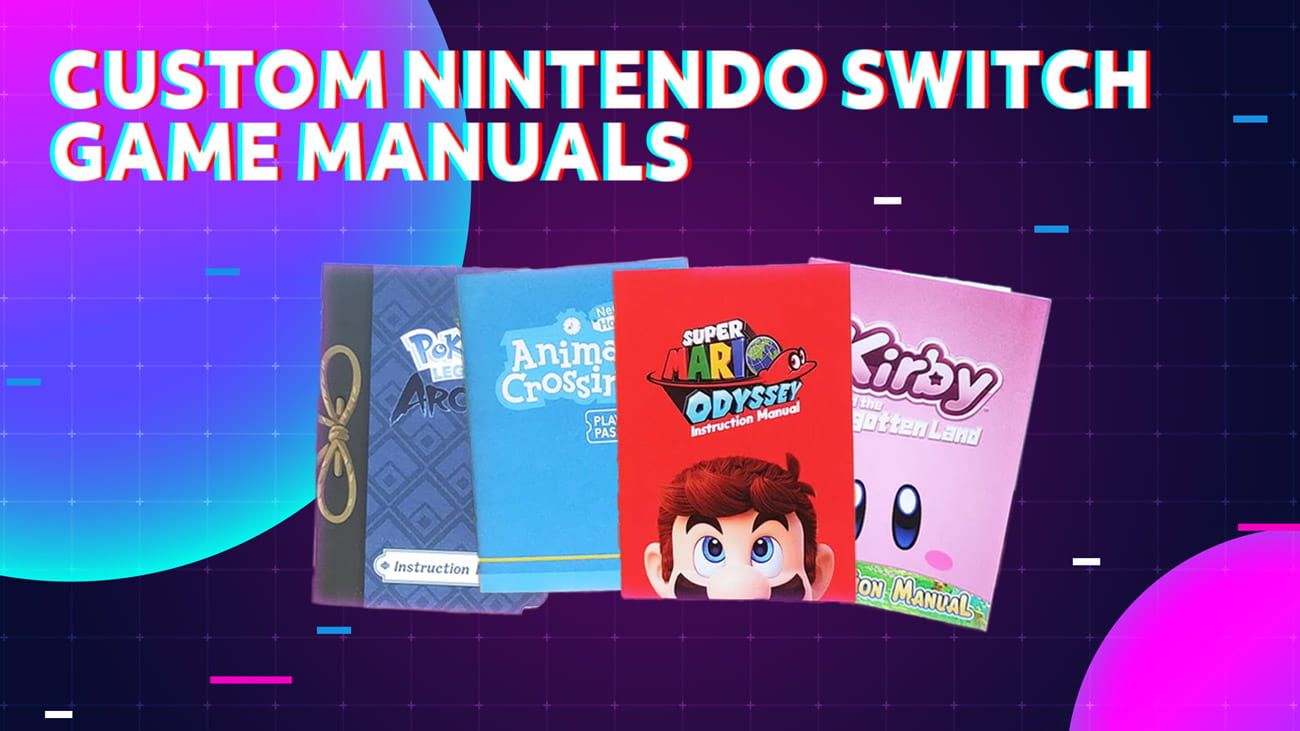 Nintendo Switch Game Manuals
Do you miss the days when games used to come with physical instruction manuals? If so, here's a neat little solution — RowanFN over on Etsy creates custom game manuals for a whole range of popular Nintendo Switch titles, including Kirby and the Forgotten Land, Animal Crossing: New Horizons, Super Mario Odyssey, and The Legend of Zelda: Breath of the Wild.
Each fan-made paper manual, which cost around ~$10, are in full colour and filled with handy information, such as control scheme details, in game tips, and trivia. Each manual also fits directly inside a Nintendo Switch game case — perfect!
---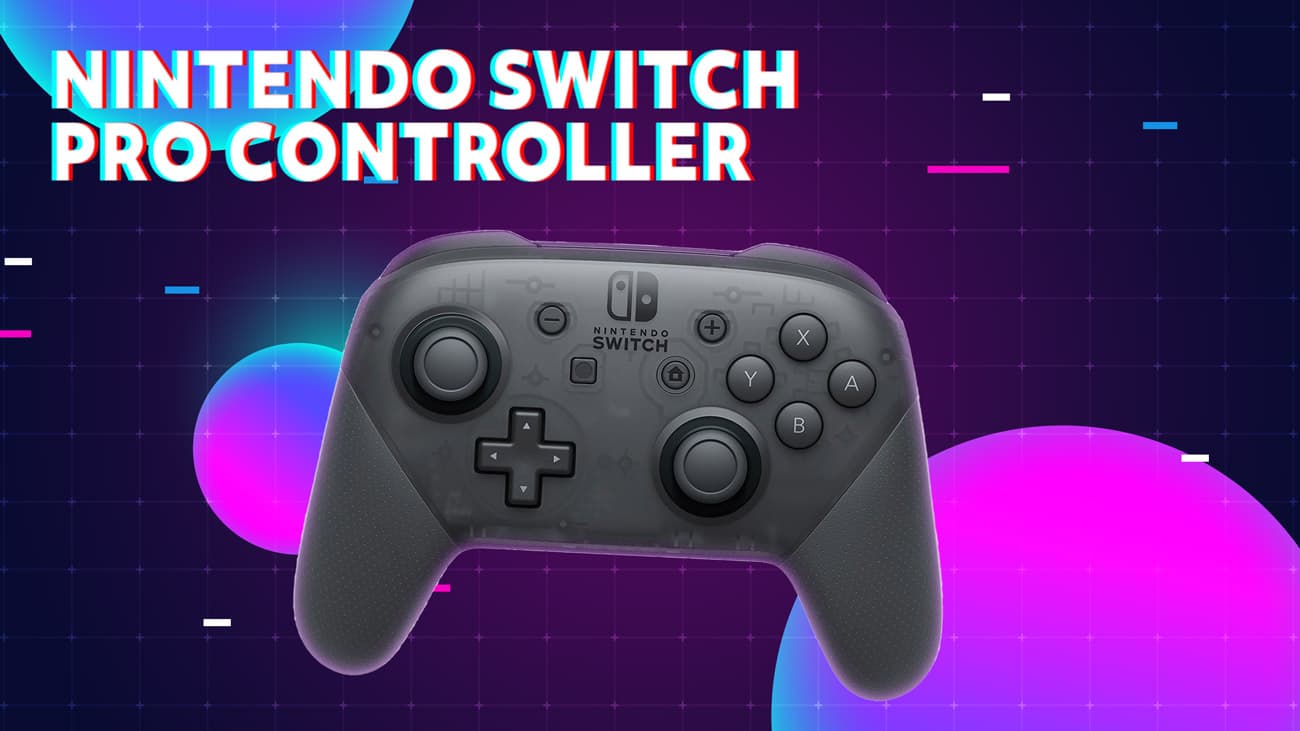 Nintendo Switch Pro Controller
This is, without doubt, the most popular controller for the Switch — consider it Nintendo's gold standard.
The Pro controller is perfect for when playing your Switch docked. It has a long battery life, charges over USB C, and has all the additional features you'd expect — including motion control, HD rumble, and the ability to read Amiibo.
It's currently available for $65.
---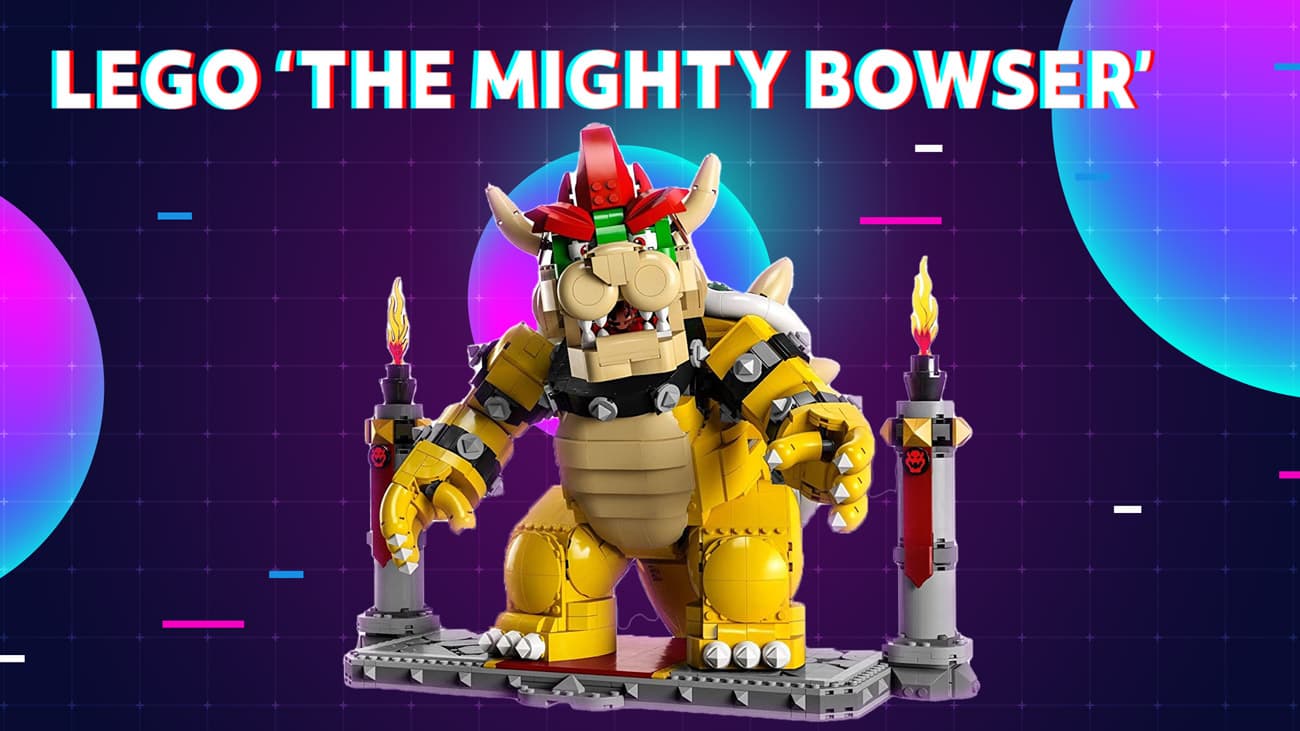 LEGO Super Mario 'The Mighty Bowser' Set
Taking on a big epic LEGO set is the perfect activity for those days between Christmas and New Year's when nobody really has any idea what day of the week it is.
This latest set is sure to take up a mammoth amount of time, coming in at nearly 3000 bricks (2,807 pieces to be precise).
Once finished you can move Bowser's eyes, open his claws, and even launch a fireball from his mouth. As a bonus, the finished piece is also compatible with the interactive Mario LEGO sets.
It's available now for around $270 — and if you just can't get enough Nintendo-themed LEGO the Super Mario 64 cube, and NES set are also great 'big build' options.
---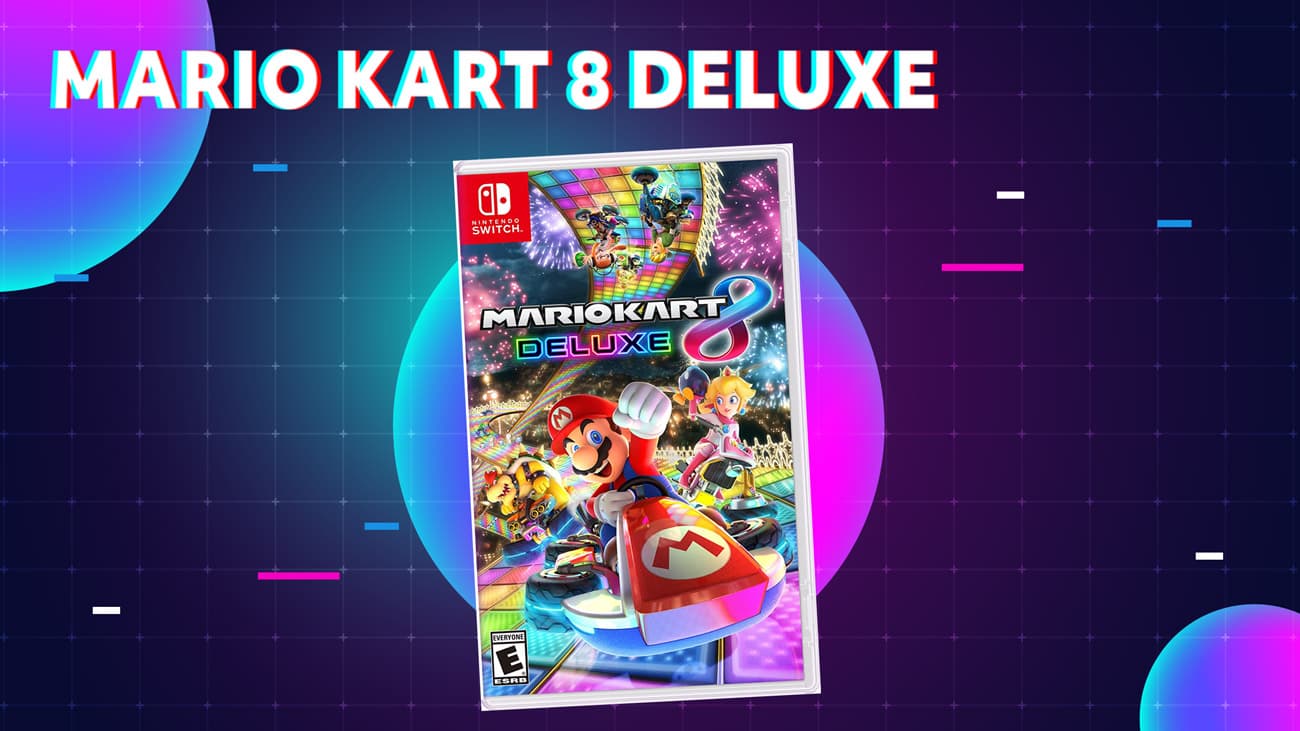 Mario Kart 8 Deluxe
This is an absolute Nintendo Switch must have. In fact Mario Kart 8 Deluxe is the all-time best selling game for the Switch, and the best selling entry in the long-running Mario Kart series.
This Deluxe version is packed with a ton of great tracks, super fun online play, and a battle mode that's a blast for four players locally. There's also additional tracks available as paid DLC is you want to go all out. Also, the soundtrack has no right being as good as it is.
You can't go wrong with this one. Expect to pay around $45 to $50.
---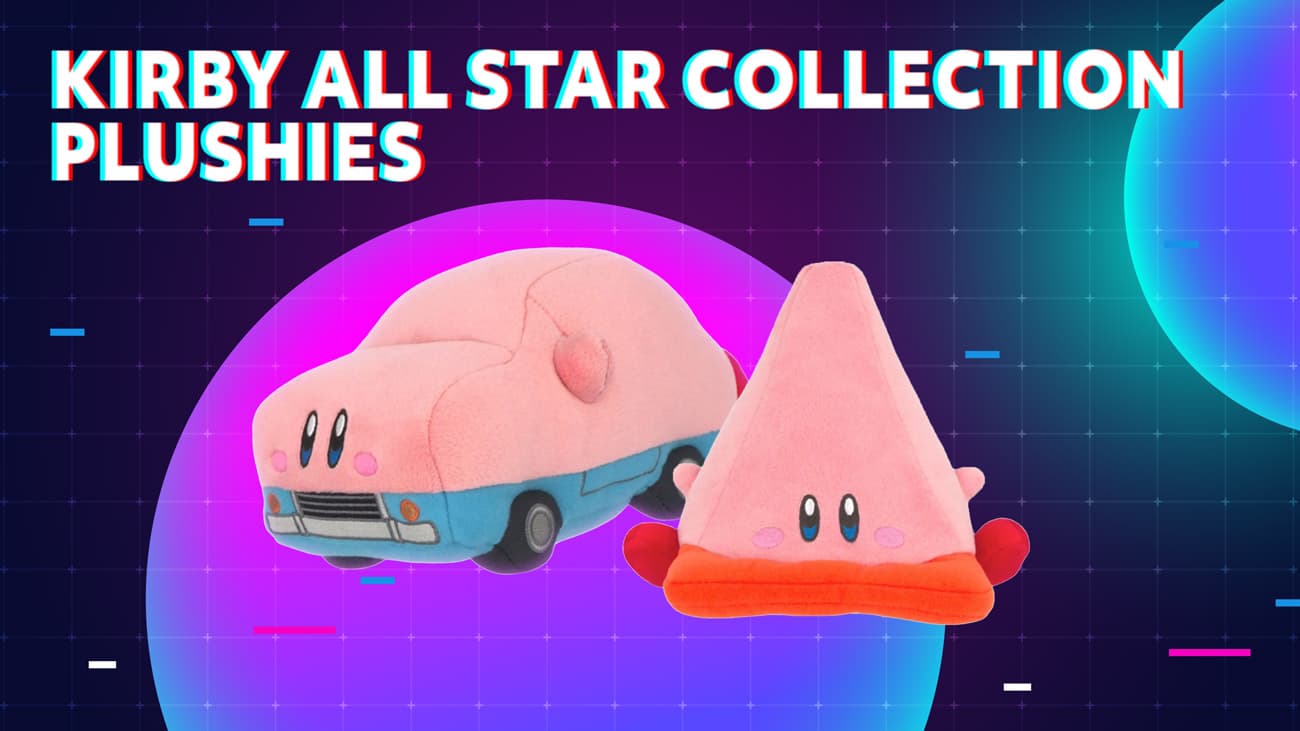 Kirby's Dream Land All Star Collection Plushies
2022 was a good year to be a Kirby fan. We got an all new 3D Kirby game, and with it a weird new in-game move: Mouthful Mode.
Naturally, we now have matching plush toys of Kirby in various 'mouthful' get ups — including Vending Machine Kirby, Car Kirby, and Cone Kirby.
They are all kinda adorable, and will set you back around $15 via Play-Asia. Larger sizes are available too if you wanna splash a bit more cash.

Note: The release date for these plushies is currently listed as December 31st but pre-orders are open now.
---
eShop credit
Stumped on what to get someone? Well, you can't go wrong with some eShop credit. These gift cards let users buy software from Nintendo's digital storefront, where they have a frankly mind-boggling number of games to chose from.
The Nintendo Switch eShop is currently home to well over 6,000 games, and shoppers can grab titles for as little as a dollar. There's usually digital sales on around the holidays too.
eShop credit is available in a wide range of demoninations, starting at just $5 and going up to $99.
---
SanDisk microSD cards
As mentioned above, with so many games available on the Nintendo Switch, having somewhere to put them all is kinda important. As such, getting a good sized microSD card for your device is a no-brainer. Games are increasingly getting bigger and bigger with most games demanding multiple GBs of storage.
We like these cards from SanDisk — they not only have plenty of storage capacity, but also sport Nintendo-themed designs and are brightly coloured, meaning you shouldn't lose them too easily.
You can snag a 128GB microSD card for under $20, and the bigger 256GB card for $35 is also a decent option.
---
🎁 That's a wrap!
We hope this guide has proven useful in finding the perfect gift for the Nintendo fan in your life.