AYANEO announced their new AYANEO Air 1s, with the AMD 7840U and an AMOLED screen, in a form factor that weighs 450 grams.
It is update season for AMD-based handhelds; this time, it's the AYANEO Air's turn to receive the upgrade treatment.
As announced by the Chinese manufacturer on their social media channels, AYANEO is bringing the popular AMD 7840U, the same chip used in the excellent AYANEO 2s, to the Air-line up.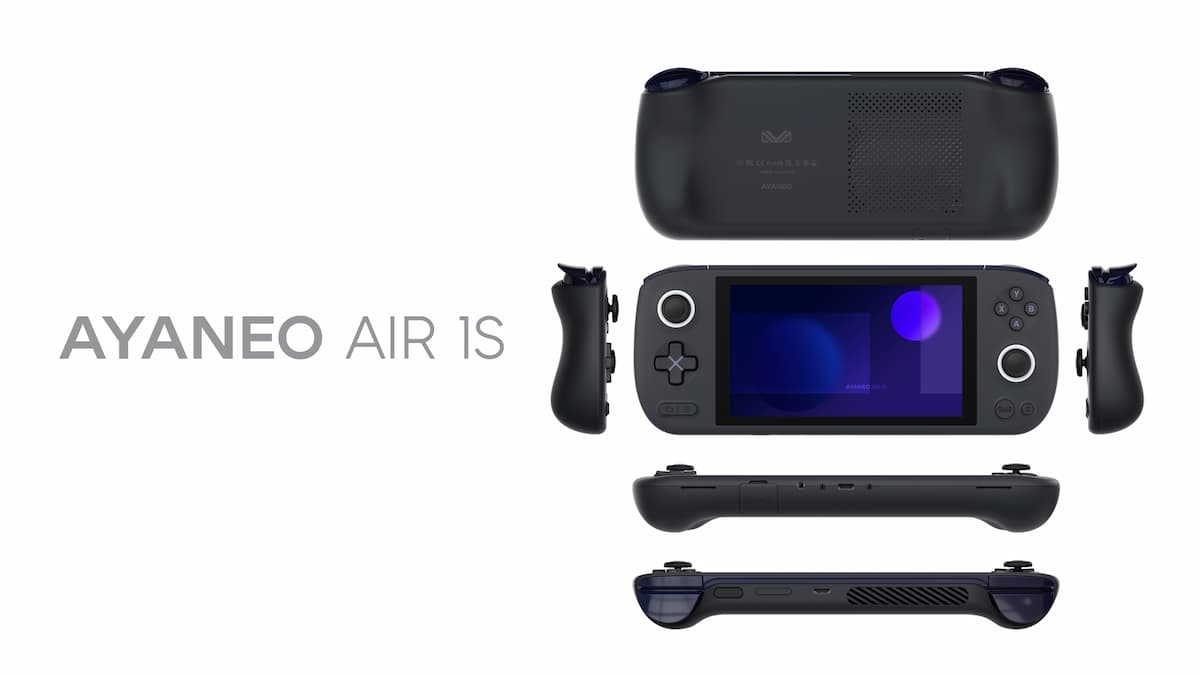 The new variant called AYANEO Air 1s also brings back the OLED screen that was previously part of the Air-line but was removed on the Air Plus. It will feature a 5.5" Full HD AMOLED panel with a peak brightness of 350 nits, 100% of the sRGB spectrum, and 96% coverage of Adobe RGB. In short, AYANEO has chosen a more than decent panel to distinguish its small console.
As for the 7840U, it is the same chip used in the AYANEO 2s. It is the XL version of the Z1 Extreme used in the ROG Ally. I expect performance to be on-par with the 2s, although the smaller device size will mean the TDP will not max out at 33 watts but a little lower at 25 Watts, as cooling will otherwise be an issue. This is, however, when attached to power. On battery, the wattage will cap at a maximum of 20 watts. And talking of battery life, the device will feature a battery with a capacity of 38 Wh.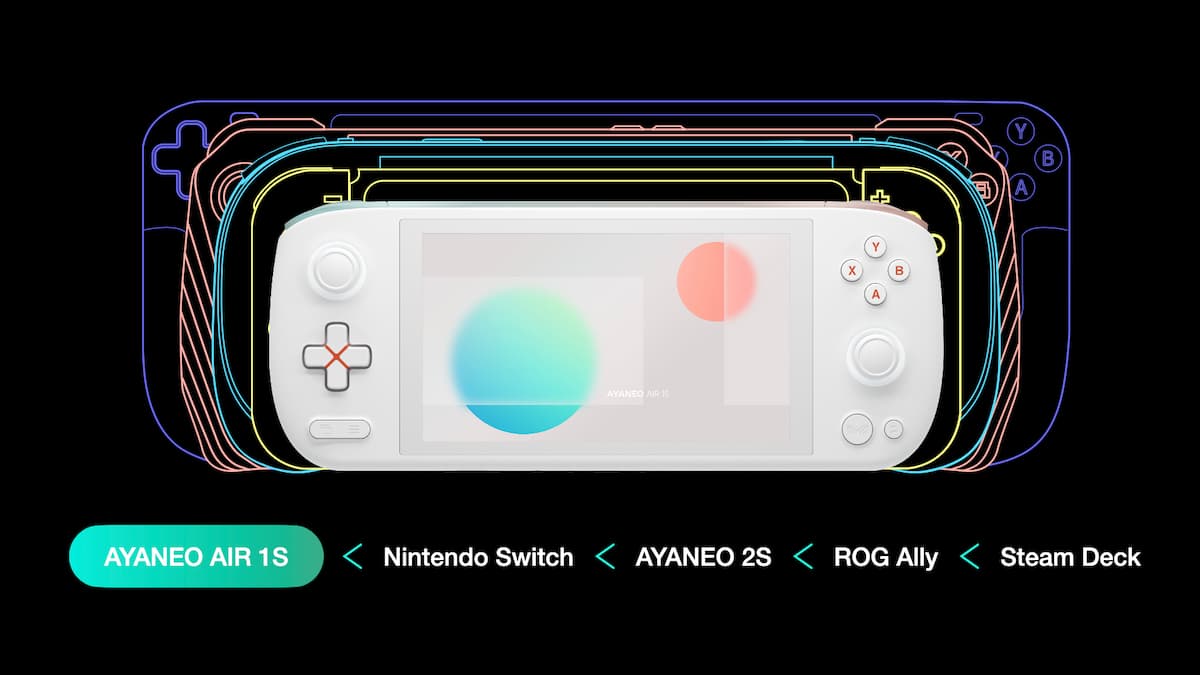 After all, this device will only weigh 450 grams and is at its thinnest, 21.6mm thick.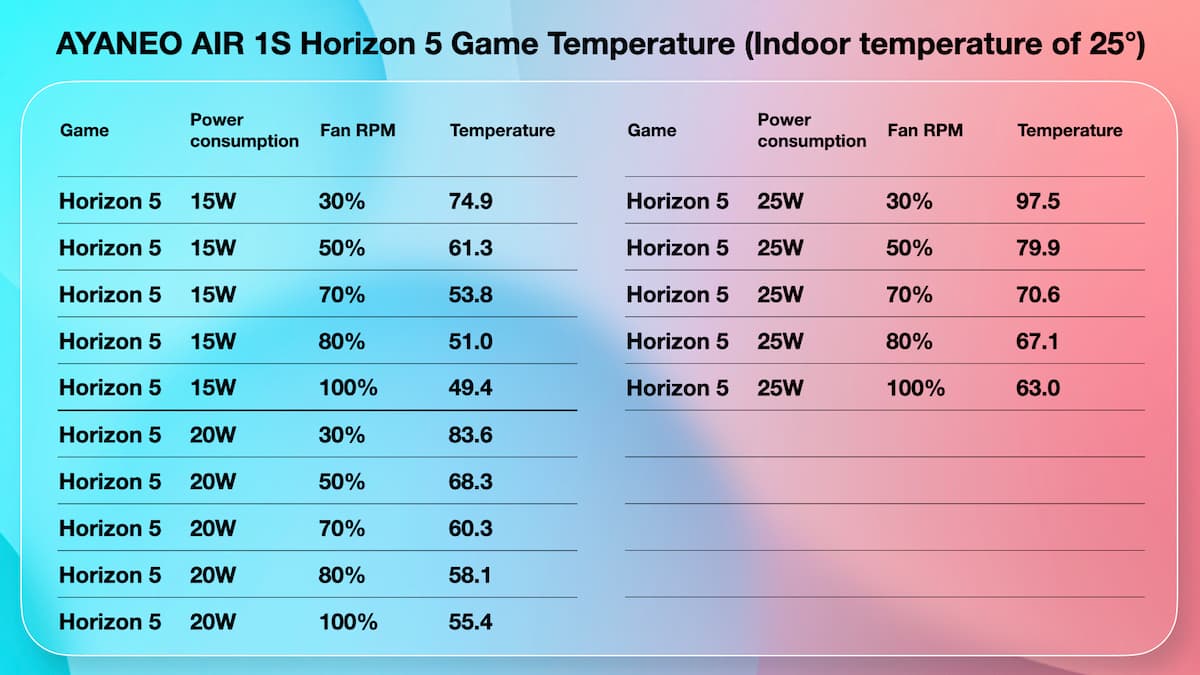 But despite that form factor, AYANEO promises cooling that will be on par with their other devices. For example, according to AYANEO, in Forza Horizon 5 at 25 Watts, if you set the fans to 80% full speed, it will keep the CPU at around 70 degrees Celsius. At 15W you reach the same temperature at around 40% fan speed.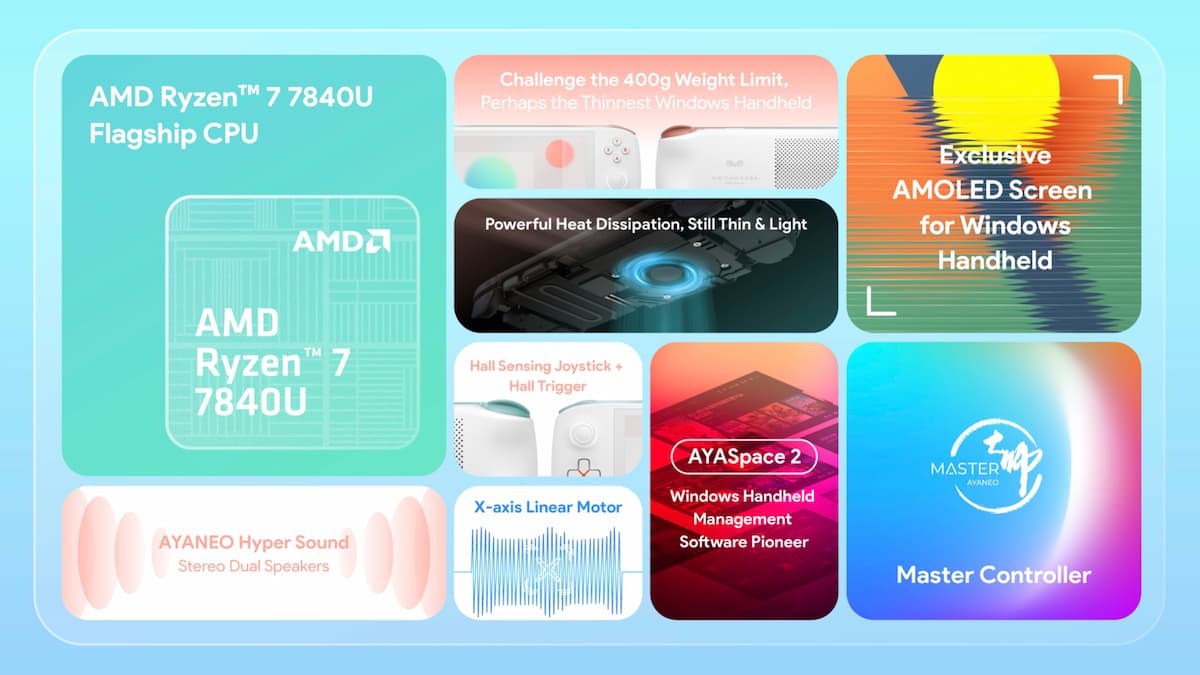 Similar to its predecessor, it will feature hall-sensing analogue sticks and triggers and come with the Master Controller, including a fingerprint sensor, adjustable RGB light, a USB4 port, a full-sized 2280 NVME SSD. It also features AYASpace 2, the latest version of the software used to configure these devices.
As for the price, AYANEO hasn't released any information yet, but you can prenote your interest in their Indiegogo-campaign. It should go live in Mid-July.
---
I am, for one, very intrigued by this device. The AYANEO 2s is currently my favourite handheld, and having that power and quality in a smaller form factor definitely interests me.
And knowing how the AMD 7840U performs in terms of emulation, this might be the perfect emulation device thanks to its size and performance.