The ROG Ally is a new handheld gaming PC from ASUS launching next month. Here's what you need to know, including official specs, price and more.
The Taiwanese electronics giant ASUS today announced final launch details for their upcoming Windows-based handheld gaming PC, the ASUS ROG Ally.
The new device will debut next month, with a worldwide launch on June 13. The ASUS ROG Ally will be available at an initial $699 price point. However a second cheaper variant will follow later in the year.
This upcoming portable was first revealed on April 1, 2023, and we now have official details about the new Steam Deck alternative — including the final ROG Ally specs (screen, chipset, OS, etc) along with launch details, such as regional pricing and a firm launch date.
Asus ROG Ally specs, price, and launch date revealed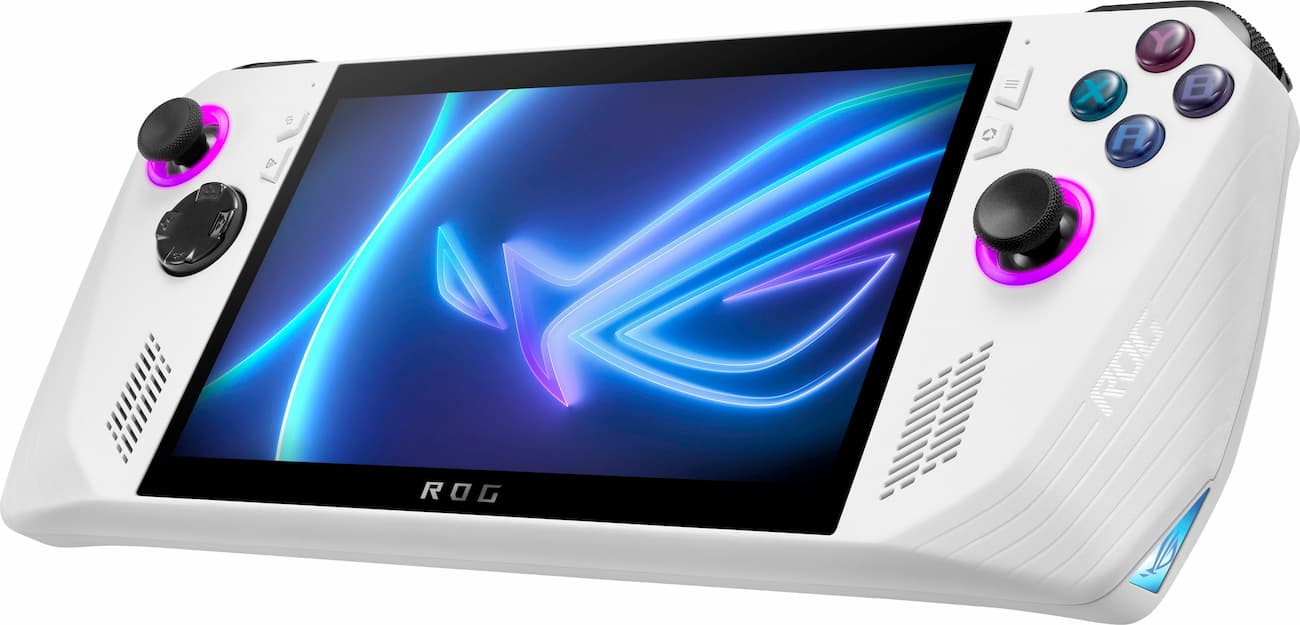 When does the ASUS ROG Ally launch?
The ASUS ROG Ally will hit store shelves on June 13 2023, with pre-orders for the new ASUS handheld opening up today (May 11). The device will be available worldwide.
What will the ASUS ROG Ally cost?
The ASUS ROG Ally will initially start at $699 USD. It will carry a £699 price point in the UK, and €799 across Europe. A cheaper variant will follow at $599 — more on that below.
ASUS ROG Ally Specifications
Here are the official specs for the ASUS Rog Ally:
New AMD Ryzen Z1 Series processor (Z1 and Extreme)
RDNA 3 graphics
Up to 16GB LPDDR5 Dual Channel RAM
Up to 512GB PCle Gen4 storage
microSD card slot
7" inch 1080p HD IPS screen
Touchscreen panel
500 nits brightness screen
120Hz refresh rate panel with Adaptive Sync
Windows 11 OS
WiFi 6E support
608 grams
Dual-fan cooling
Front-facing dual speakers with Dolby Atmos support
Special edition of Armoury Crate SE settings software
The ROG Ally uses a Custom AMD Ryzen Z1 Chip
The ASUS Rog Ally will use an all-new custom AMD chip dubbed the Ryzen Z1. ASUS detailed that this chip has a "cutting-edge APU design", offering "maximum performance for gamers".
The company confirmed that thanks to this new AMD chip, initial ROG Ally tests suggest that we can expect to see performance along the lines of 60-70 FPS in Hogwarts Legacy, 75-80 FPS in Call of Duty, Modern Warfare II and 85 FPS in NBA 2K23.
This new 4nm-process chip will come in two different versions, with the more powerful 'Extreme' version of this new Ryzen Z1 series basically being a handheld version of the previously leaked AMD 7840U.
The standard AMD Ryzen Z1 chip has six CPU cores and 12 threads, whereas the Extreme version packs eight CPU cores and 16 threads. The $699 launch version will use the Extreme processor, with ASUS planning to release the basic Z1 variant later in Q3 of 2023.
These chips are said to offer a roughly 55% increase in graphical power when compared to the Steam Deck. An article from Sean Hollister for The Verge highlights how the impressive performance stats that AMD are touting for these new mobile chips don't come from some "sprawling bench-mounted test bed" but are actually based on actual testing with an early ASUS ROG Ally device. We will update this post with more real-world results once we have them.
What models are available? What will they cost?
As confirmed above, the ASUS ROG Ally will be available on June 13 at an official $699 price point — aligning with what recent leaks suggested. However, there will be a cheaper model for those willing to wait.
Yes, there will be two models of the ASUS ROG Ally made available, one at this $699 price, and another to follow at a cheaper $599.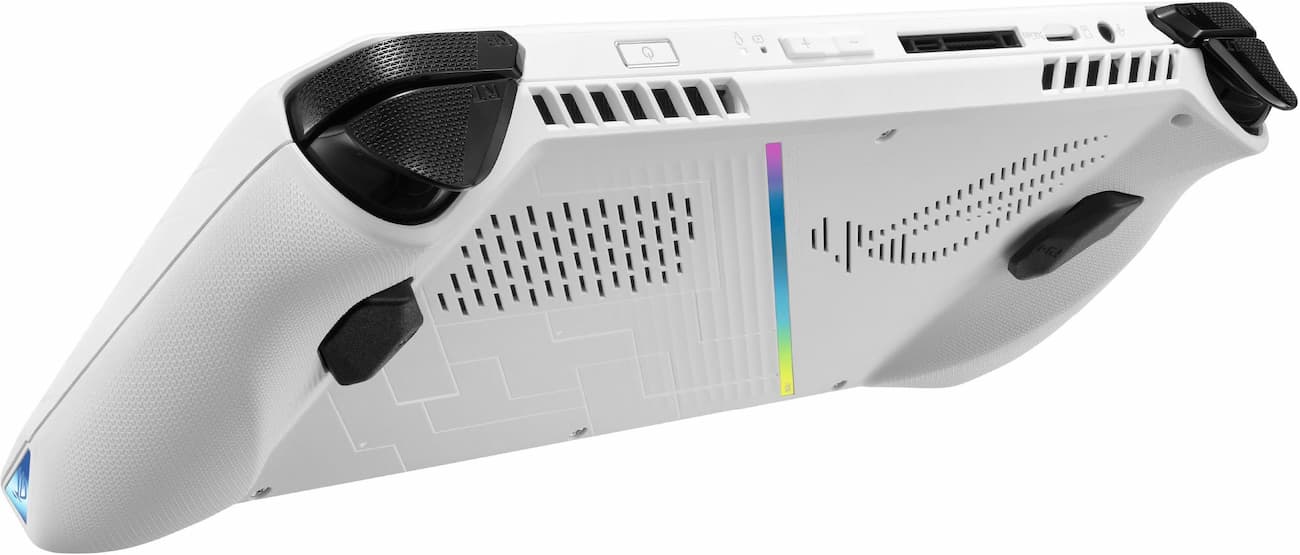 The $699 model will be the first available to market on June 13, offering early adopters the chance to get the AMD Z1 Extreme model ahead of the base Z1 variant which will follow at a later date.
The $599 base Z1 model is expected to be made available shortly thereafter, during Q3 2023.
By comparison, Valve's base-level Steam Deck starts at $399, with the most expensive one sitting at $649. As such, the ROG Ally does come in at a pricier starting point.
So while the Steam Deck might continue being the value pick thanks to that low price, ASUS looks like they plan to attack the Steam Deck from the top here, with a slightly pricier but more performant device.
A 120Hz screen with Adaptive Sync
ASUS has mentioned one fascinating tidbit relating to Adaptive Sync.
Most handhelds currently on the market, be it the Steam Deck or the Nintendo Switch, use a portrait screen that is then turned to a landscape orientation via firmware — however, the addition of "Adaptive Sync" here suggests that Asus is likely not going down this path, and will instead use an actual landscape panel.
ThePhawx explains why a native landscape screen is essential. Still, to summarize, it is due mainly to older game APIs (DirectDraw, for example) not knowing what to do with a portrait screen and thus hard-crashing the game completely.
The ROG Ally has Windows OS Support
It is now confirmed that this upcoming device will have full, native Windows 11 support.
ASUS detailed that using Windows 11 on the ROG Ally is "an all-around seamless affair - either through the console's joysticks and buttons or through Windows' intuitive touchscreen support."
This mature OS integration will enable the Asus ROG Ally to run a wide variety of titles, be it PC titles, those from various publisher libraries (such as Steam, EA, Battle.net, Epic, and more), and a range of cloud streaming services — such as Xbox Cloud Gaming via Game Pass.
In fact, ASUS have shared that those who buy the device will be eligible for a three-month (90 days) trial of Xbox Game Pass Ultimate.
Asus ROG Weight
As mentioned above, the new ASUS ROG Ally handheld PC will weigh 608 grams. This makes it 61 grams lighter than the 669-gram Steam Deck.
ASUS noted that "the console does not stand out at all in the backpack and is always light in the hand", adding that "the special ergonomics of the console are also reflected in the handles and the special triangular profile on the back, which always ensures a secure grip and a firm hold".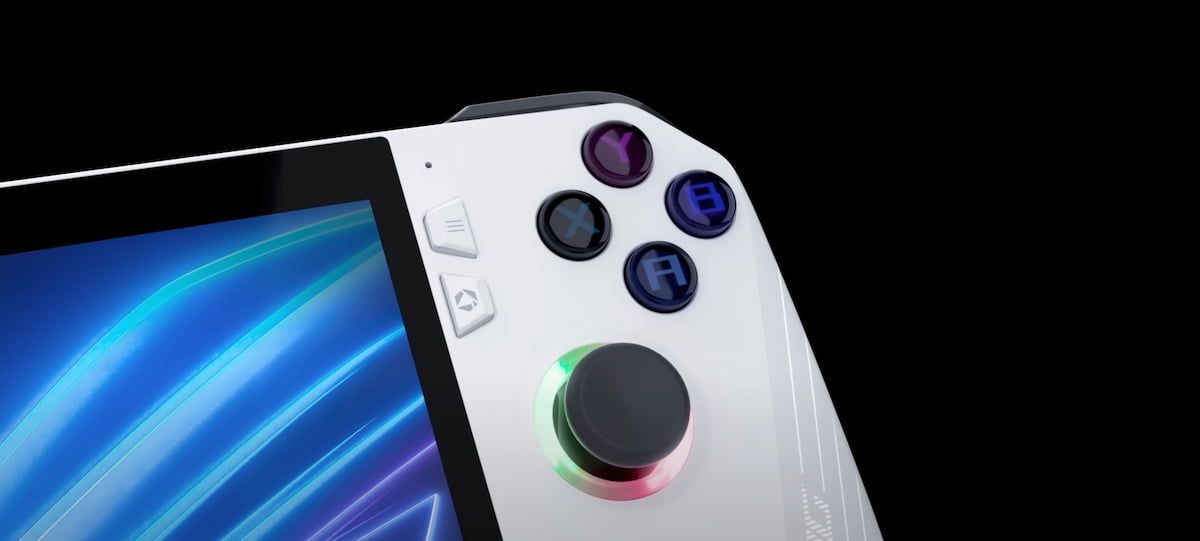 ASUS ROG Ally Accessories

An initial line-up of official accessories for the ASUS ROG Ally have also been revealed today.
The range includes an official Republic of Gamers black carrying case, ROG branded bluetooth wireless earbuds, and an all important charger, complete with HDMI and USB 2.0 ports.
---
You can learn more about the upcoming device on the official ASUS ROG Ally site.