A new line of colourful Analogue Pocket devices launches today, but as ever, supplies are limited.
The ever so lovely Analogue Pocket is getting yet another limited edition release later today, in a range of charming retro-inspired colours.
The new line-up, dubbed the 'Classic Limited Editions' features a range of eight colourway choices, including a striking pink, GBA-style Indigo, a sleek silver finish, and more. The range takes its colour cues from old Game Boy Pocket and Game Boy Advance hardware.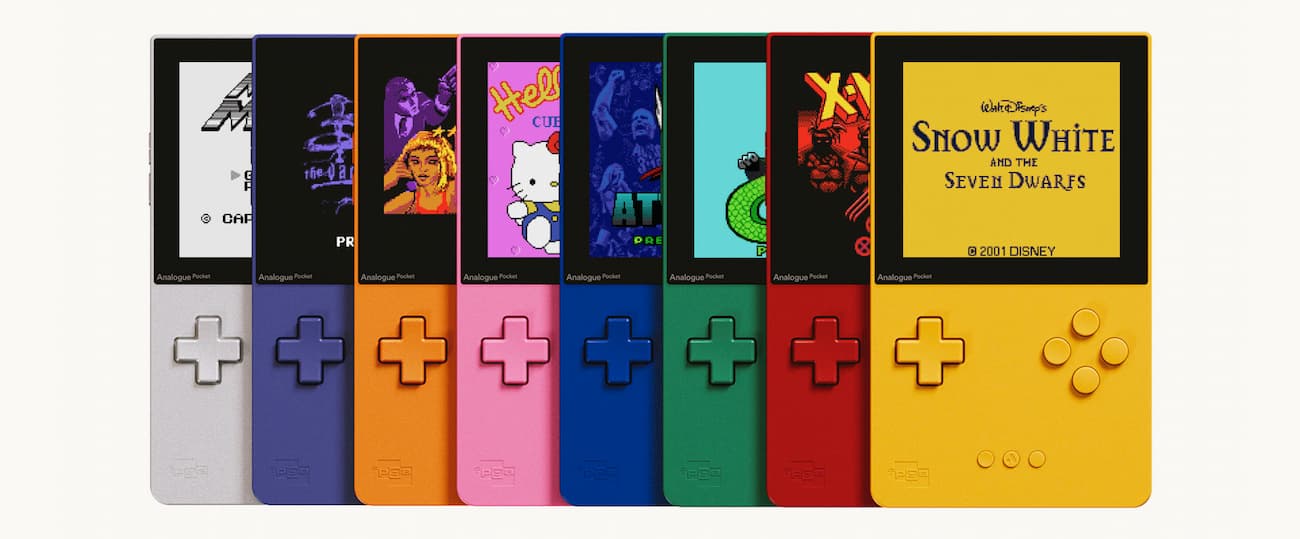 For those unaware the Analogue Pocket is a modern day take on Nintendo's classic Game Boy, offering up a new, well-designed piece of modern hardware to play real Game Boy, Game Boy Color, and Game Boy Advance cartridges.
As is now the norm, Analogue was keen to stress these new variants will be available in "highly limited quantities", just like the glow-in-the-dark model, and transparent line that came before.
This colourful new range is launching just in time for the holidays, going on sale at 8am PST on Friday, November 17, with the devices expected to start shipping on November 20th. The handheld device is priced at $249 (which is about €230 or roughly £200).
It's us against the scalpers. Good luck out there. 🫡