Accessory maker JSAUX has claimed that a competing brand not only copied, but also subsequently released, a new Steam Deck dock that the company was developing.
In a statement outlining their position, JSAUX explained how they had been working on a new Steam Deck dock, complete with RGB lighting, over the last several months.
After developing and testing various prototypes over the summer, JSAUX were fast approaching release for this new product (dubbed the HB0605) — but such release plans were ultimately scuppered due to a rival creating a duplicate product.
"Unfortunately, someone leaked and copied our development scheme" — Thimatic, JSAUX
The blog post, posted October 26, contains several key pieces of information outlining JSAUX's product development process, including internal design documents, structural drawings, and patent applications. These files date from July and August this year.
Their post, which calls the news "irritating and disappointing", goes on to suggest that these RGB dock development details were then leaked via one of JSAUX's manufacturing partners.
This supposed factory-level leak then resulted in this unnamed rival firm allegedly selling the Steam Deck compatible product with their logo imposed on the original JSAUX-designed device.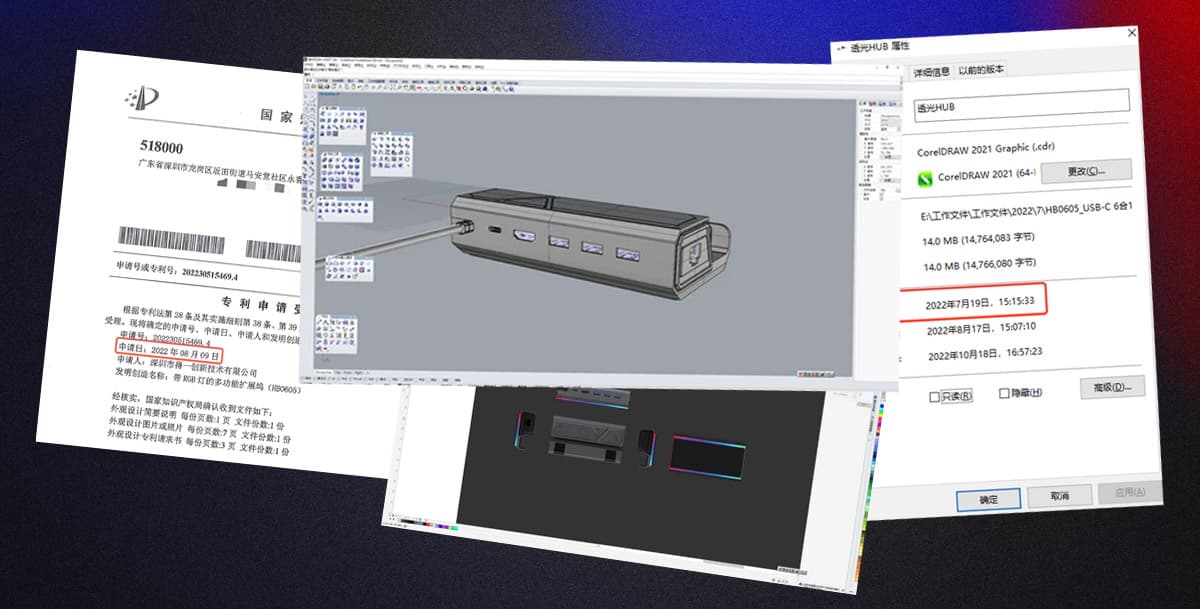 JSAUX outlined that following this affair, they have since terminated their relationship with the factory in question.
They also note that they will now be making a new RGB-style dock, doing away with the mold of this leaked product, instead starting fresh "with a completely new look with different lighting effects".
Speaking to overkill.wtf, JSAUX Marketing Lead Jacky Wang said of their upcoming Steam Deck dock:
"the new RGB dock will have a more attractive look and better lighting than the old RGB dock. We will also work on enabling customers to customize the RGB effects themselves. We eventually hope to have an app that will allow customers to control the RGB lights."
As you might expect, this infringement has delayed JSAUXs release schedule for this planned RGB Steam Deck dock, and any new product is understandably now a few months away.
---
JSAUX currently sell a range of Steam Deck docks, and this RGB model was to be the latest in their growing line-up. You can currently get the HB0602, HB0603, HBo702 and HB0604 versions from JSAUX — which we've compared side-by-side for you here: Steam Deck docks compared.