You can get a Steam Deck at a lower price thanks to a new official 'Certified Refurbished' program from Valve.
Fancy a cheap Steam Deck? Well, you can now pick up Valve's portable PC at a 20% discounted price thanks to new 'Certified Refurbished' devices, sold directly via the Steam Store.
Prominent data miner Pavel Djundik first uncovered news that Valve were looking to offer cheaper devices, and we now know more about the scheme to offer these second-hand devices via official channels.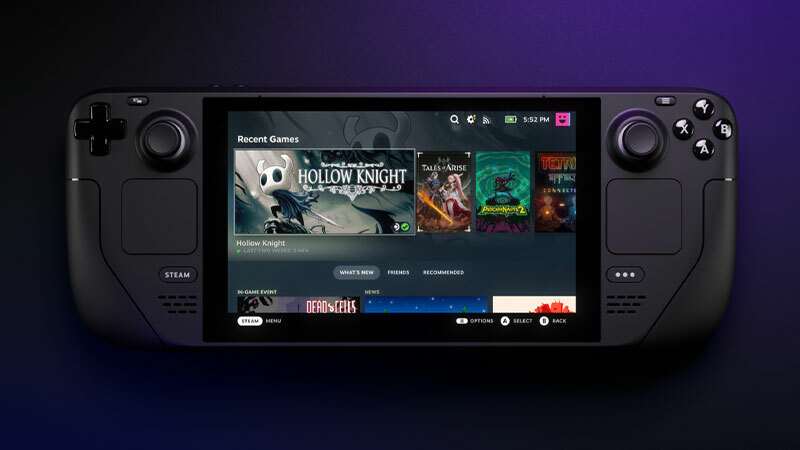 These discounted Steam Deck devices come in at the following price points:
Refurbished Steam Deck 64GB — $319 (down from $399)
Refurbished Steam Deck 256GB — $419 (down from $529)
Refurbished Steam Deck 512GB — $519 (down from $649)
Each refurbished device sold by Valve also comes with the usual one year warranty, a refurbished power supply, and a carrying case.
Valve detailed that every 'Certified Refurbished' Steam Deck that they sell has "been thoroughly tested to the same high standards" as standard retail units.
They explained that each refurbished Steam Deck will go through "a complete factory reset, software update, and an extensive examination involving over 100 tests at one of Valve's facilities".
These tests include checking the controller inputs, the audio system, the screen, internals, and the overall health of the Steam Deck's battery to "ensure proper functionality and longevity".

Valve added that although these refurbished products may have minor cosmetic blemishes, they provide a "reliable, high-quality gaming experience" at a lower cost of entry.
So, if you're looking to snag a cheap Steam Deck, you can now pick one up for a sweet 20% discount.