After a long delay, Valve's official Steam Deck Docking Station accessory is available to order.
After a long delay, you can finally buy the official Steam Deck Docking Station.
For $99 in the US, £79 in the UK, and 99€ in Europe, you'll get a dock with three USB-A 3.1 ports, Gigabit Ethernet, and both an HDMI 2.0 and a DisplayPort 1.4 port, which can be operated at the same time and support up to 4K60 or 1440p120 with FreeSync. The docking station also includes a USB-C cable for passthrough charging.
From Valve:
Not too big or too small, Docking Station is exactly the right size and shape to hold Steam Deck securely. From the right angle USB-C connector at exactly the right length, to the molded rubber seat to ensure there's no scratching, the Dock was made for Steam Deck.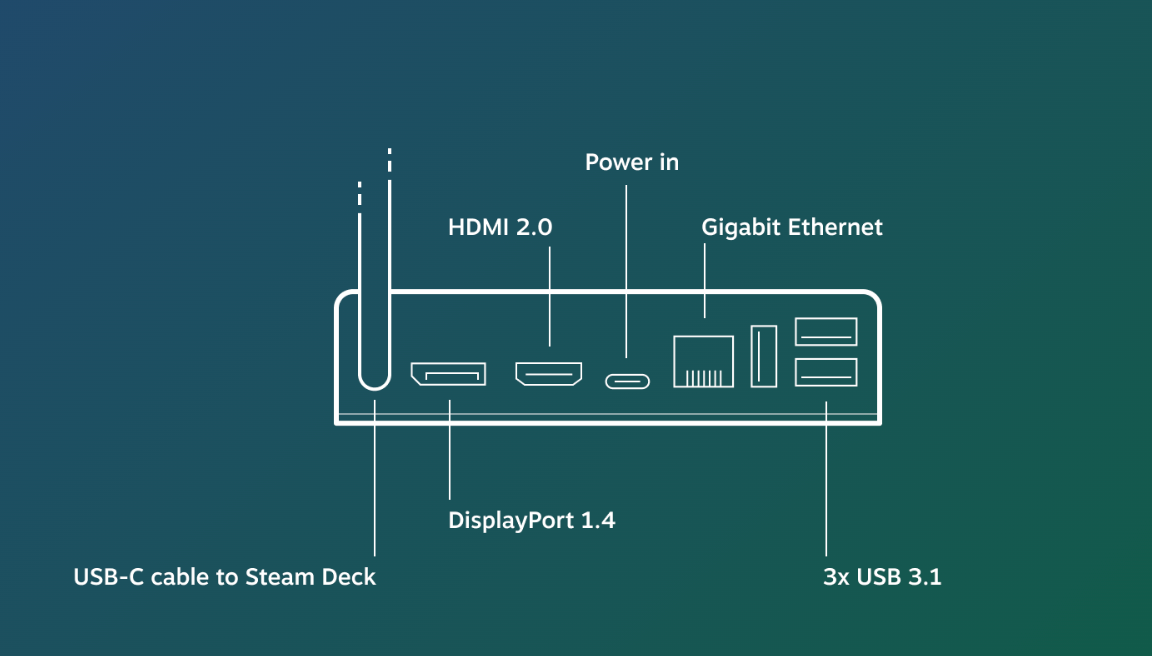 The Dock will come packaged with the same power supply you got with your Steam Deck and is currently set to be released between October and December.
However, Valve warns that the supply issues are still not completely resolved, so if the order volume is too high, they might have to switch into reservation mode for the dock — similar to what we have seen for the Steam Deck before.
Valve also reminded us, they have been working hard to add better dock support to Steam OS:
We've been focused on a bunch of UI, software, and OS updates to improve the docked experience - not only for the official Docking Station, but for all connected docks, hubs, and peripherals. The team has added scaling, resolution, and refresh rate settings for external displays, as well as broad compatibility for external displays, peripherals, and audio-out scenarios.
---
On another positive note, it also looks like you can now buy a Steam Deck without reservation: