Like A Dragon: Ishin! is the latest entry in the Like A Dragon series, formally known as Yakuza. We take a look at how the game runs on Steam Deck and how to optimize it for Valve's handheld.
Like A Dragon: Ishin! is the latest entry in the long-running Like A Dragon series, more commonly known by its former Yakuza name.
This new release is a remake of Ryu Ga Gotoku Ishin!, originally a Japan-only release from 2014 for PlayStation 3 and PlayStation 4 – which explains the Japanese-only voice-acting.
For those new to the series, each Like A Dragon instalment is a crime drama with plot elements inspired by early yakuza movies. In this franchise entry, the plot focuses on solving the mystery around the murder of Sakamoto Ryoma's adoptive father.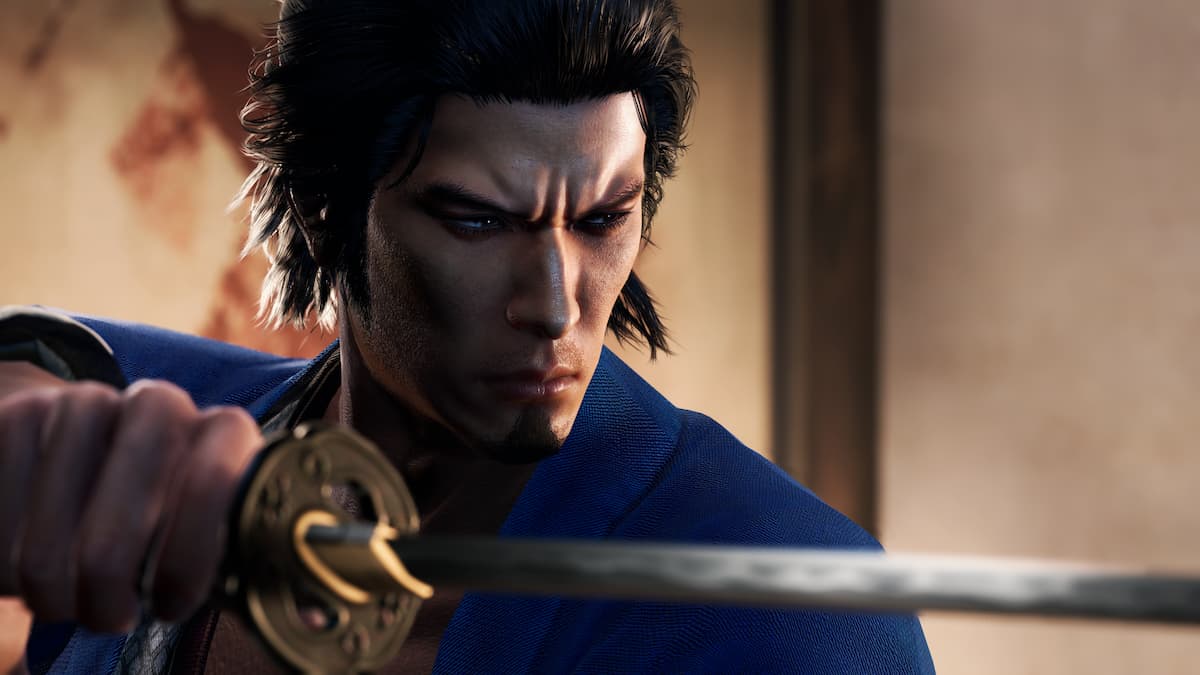 Ryoma is one of the most famous real-life samurais, but in this game, he has the voice, face, and all, of Like A Dragon's Kazuma Kiryu, the main protagonist of nearly all games up till Yakuza: Like a Dragon (yes, the naming convention for these games is very complicated). Ryoma is, however, not the only real person using a stand-in from the series, as nearly all the characters you meet have their real-life counterparts.
As with other titles of the series, you meet a large cast of characters, fight through random groups of enemies in a brawler-like style, play mini-games, eat at restaurants, craft items, and more.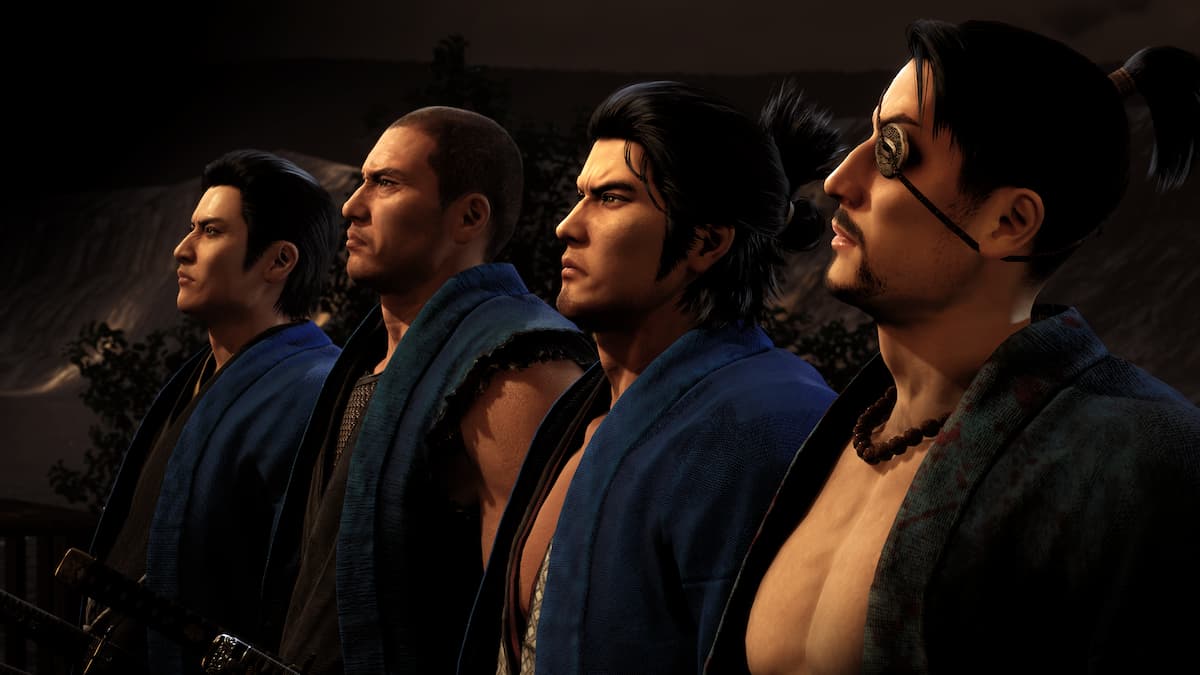 Like A Dragon: Ishin! takes place in 1860s Kyoto, at the tumultuous end of the Edo period. During what is known as Bakumatsu, the Tokugawa shogunate (basically a military dictatorship) found itself unwillingly ending its 200-year-long reign — foreign forces clashed with Japan, and the country underwent profound changes through rapid industrialization. I can only recommend looking up this fascinating period in Japan's history. But back to the game: I have been playing Like A Dragon: Ishin! on Steam Deck, and while it runs without any significant hiccups, a few minor changes to the graphical settings make for a much better experience.
How does Like A Dragon: Ishin! run on Steam Deck?
The game defaults to an "Extra Low" settings preset at launch.
Without changing anything, the game automatically targets 60 FPS — although it quickly becomes apparent that it cannot keep locked at a constant framerate. While running around in the starting area, it keeps hovering between 55 and 60 FPS, with dips to below 40 FPS during combat.
Locking the Steam Deck's screen to a refresh rate of 40 stabilized the framerate, even when putting the in-game settings to Medium (I kept the in-game FPS toggle at 60).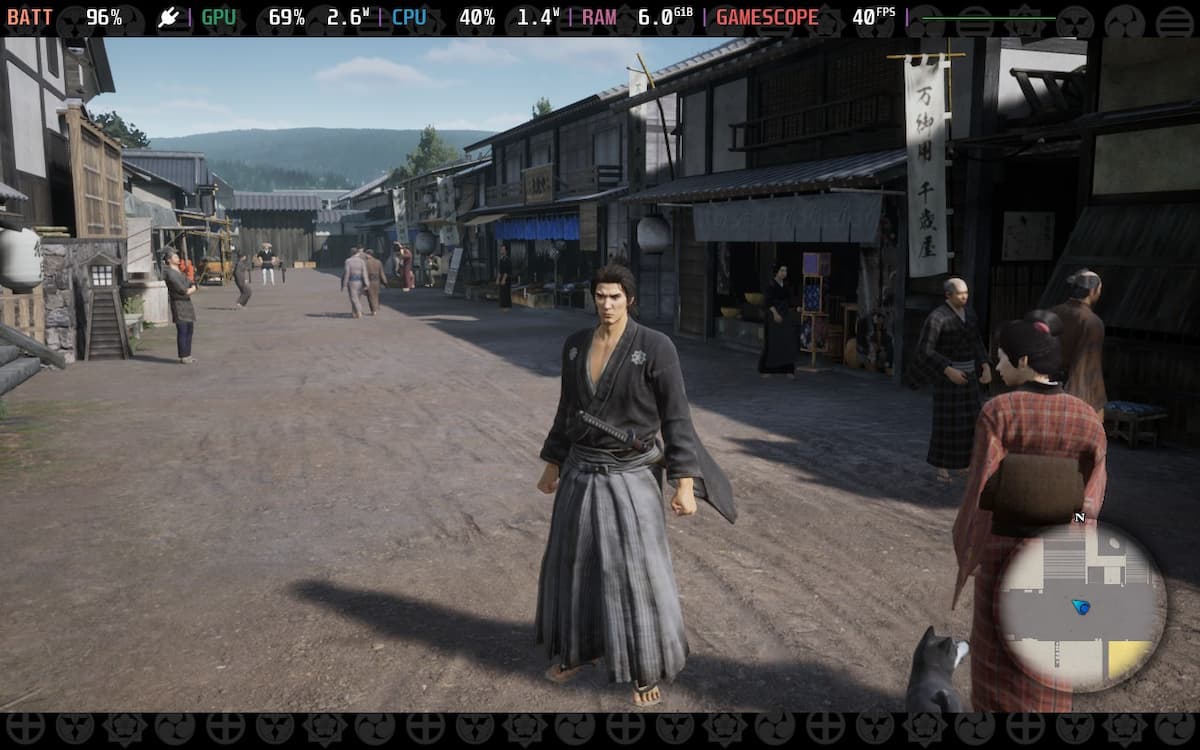 The Steam Deck also managed to run the game when switching the in-game settings to High, and I was still seeing a reasonably constant 40 FPS, though the GPU usage climbed to around 90 per cent. Having things set at this level would burn through the battery too quickly, even for my liking, so I switched it back to Medium. But to be completely honest, I did not see a big difference between setting the game to High compared to having it on Medium settings.
So, the takeaway recommendation is this: set the Steam Deck's Refresh Rate and the Framerate Limit to 40, and you can switch the in-game graphical preset to Medium. A few hours in, this posed no significant issues for me.
One side note, though. Some cutscenes are pre-rendered and run at 30 FPS. These look great, but the game sometimes switches to a cutscene-like dialogue prompt (that you can progress by pressing A). These scenes render in-engine, and therefore, you'll notice a jump back to whatever your graphical settings are set at (such as Medium at 40 FPS). So, what might look like a cutscene, isn't one. The difference in both the optics and the framerate is clearly visible. The contrast is a little stark sometimes, and I felt it hurt immersion a little too much.
---
You can bring a gun to a sword fight
Fans of the series will quickly realize that Like A Dragon: Ishin! does not feature the turn-based combat later titles of the Like A Dragon series adopted, but goes back to its roots as a semi-open-world brawler — in which players can choose between four different fighting styles: a fist fight, sword fighting, gun-slinging, and a mix between katana and gun fights.
Every fighting style has its advantages and disadvantages, but I quickly defaulted to using both the sword and the gun simultaneously. I hate parrying and prefer quickly dodging in and out, something this fighting style encourages. This allows you to quickly land blows with the sword and then finish the enemies with some bullets from your gun. This style, called the Wild Dancer style, is excellent for crowd control, too, but lacks the damage needed for heavier enemies. So, in this way, the game still encourages you to switch styles.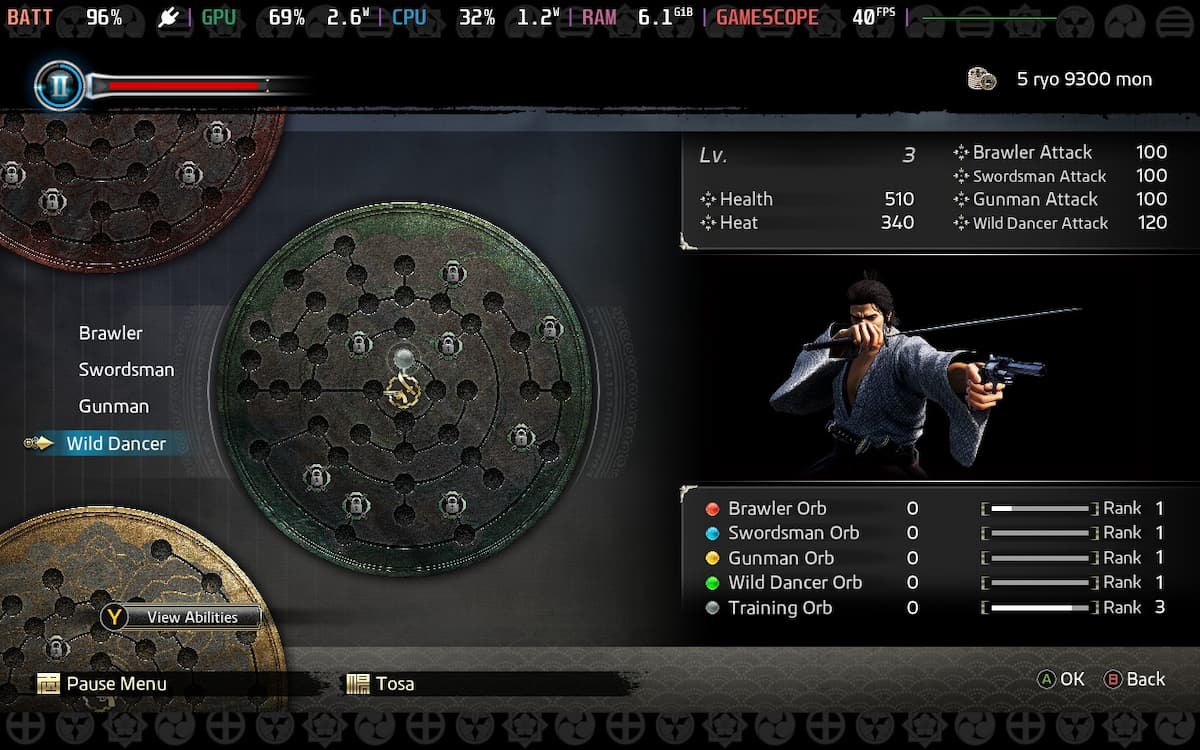 All of these fighting styles can be upgraded with new abilities that you unlock as you move up the levels. You also have an arsenal of different equipment at your disposal, from weapons enhancing your Attack points to gear improving your Defense points.
In typical Yakuza/Like A Dragon fashion, Ishin features a plethora of little mini-games, from a farming simulator to a cooking mini-game to a drinking contest over to Strip-Rock-Paper-Scissors – without ever taking itself too seriously.
---
As for the story, I haven't played enough of the game yet to give a full assessment (according to How Long to Beat, the main story takes about 22 hours, with a whopping 97 hours if you are a completionist), but as someone fascinated by Japanese culture (yes, I'm a weeb), I love the setting, the world building and the comedy present in Like A Dragon: Ishin!
🎮
Like A Dragon: Ishin! is one of several titles in the Like A Dragon series. If you want to play all the games in the chronological order they happen, here is our recommendation:
- Like A Dragon: Ishin!
- Yakuza 0
- Yakuza Kiwami (a remake of Yakuza)
- Yakuza Kiwami 2 (a remake of Yakuza 2)
- Yakuza 3
- Yakuza 4
- Yakuza 5
- Yakuza 6: The Song of Life
- Yakuza: Like A Dragon
- Lost Judgment
A lot of these games are available on Game Pass.
So far, I have been enjoying this game. As a Steam Deck Verified title that looks and runs great on our favourite handheld device  – despite the fact it comes with the anti-piracy Denuvo, which is known to impact performance –I can recommend it wholeheartedly.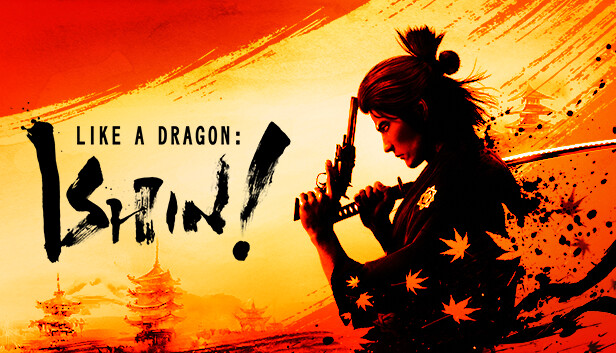 ---
ℹ️
A key for Like A Dragon: Ishin! was provided by Plaion.