JSAUX announced even more accessories for the Asus ROG Ally, including a new white RBG Dock, and a grip case for better comfort.
JSAUX refuses to let us sit on our wallets and has once again released a couple (sort of) of new accessories for the Asus ROG Ally that pretty much demand attention. If you've been paying attention or like to read what we put out here at overkill, you'll already know that the end of August brought a chunk of JSAUX accessories too.
In that article, we talked about other upcoming accessories, but we weren't expecting them to release quite this soon. Two of them have done anyway, though, and both the RGB Docking Station and the Silicone Grip Case Set look to be more good investments if you love your ROG Ally.
The RGB Docking Station has 12 ports, including standard things like ethernet and HDMI ports, but it also has SD card slots, display ports, and more USB ports than most people will ever need. Along with that, it also has six different lighting modes because RGB is life, and you can adjust them if you've got a PC handy. It also charges and offers data transfer and has 4K output, making it a pretty impressive kit.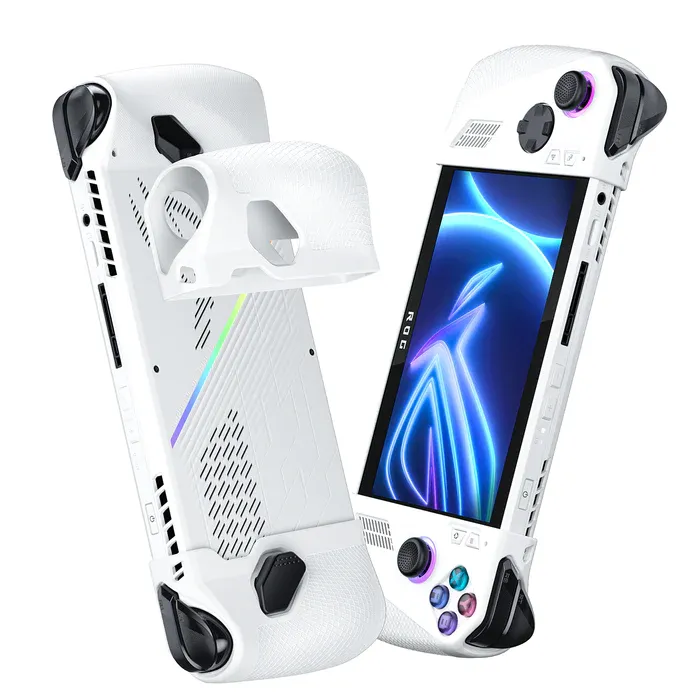 The Silicone Grip Case Set is on the other end of the scale, assuming people who want the docking station mostly use their ROG Ally at home. This grip set is designed to add extra non-slip grips to the handheld console for better comfort and safety and adds more durability to the case if it gets dropped. It doesn't interfere with the buttons or the vents either.
Both of these accessories have their uses, and we're definitely keen to try them at some point. Surely, there'll be a week soon when a new handheld gaming PC or accessory isn't announced. Right?