Here's how, with a simple tweak, you can play viral indie game Only Up! on your Steam Deck.
Update (June 30): Only Up has been removed from Steam and is no longer available to purchase via the Steam store.
---
Update (June 29): As of Thursday, June 29 Only Up! now has the Steam Deck Compatibility status of 'Playable' — this has been updated from the previous 'Unknown' status. However, in our testing we found that the game has some performance issues, so it still helps to apply the -DX11 fix outlined below in order for the game to run with an improved FPS.
---
Original Post:
Current indie hit Only Up! is a 3D platformer from SCKR Games that tasks players with getting as high as possible — literally.
This parkour game, released in late May, has quickly become something of a viral smash as popular Twitch and YouTube streamers attempt to climb above the clouds to ever increasing dizzying, death-defying heights.
The roughly ten dollar game, said to be inspired by the classic Jack and the Beanstalk fairytale, is also attracting its fair share of speedrunners, making for interesting new runs and neat novel approaches to tackling this gruelling vertical challenge.
Only Up! looks straightforward enough, but it's one that is proving frustratingly hard to master.
So, want to take on the challenge? Well, if you're asking: does Only Up work on Steam Deck? The answer is yes — but with a notable caveat or two that's worth knowing before you jump in.
Can you play Only Up on Steam Deck?
Only Up! is currently available directly via the Steam store.
The game is priced at $9.99 (€9.74 in Europe, £8.50 in the UK).
The game is listed as only having Windows support.
It's current Steam Deck compatibility status is showing as: Unknown.
The game has a Steam Deck compatibility status of: Playable.
Reports via ProtonDB also suggest that the game works.
Our own testing also confirms that the above is true — yes, Only Up does run on Steam Deck, but you will need to tweak some things before you can start playing.
Only Up on Steam Deck - Best Settings
Only Up does boot up on the Steam Deck straight away via Proton 7.0-6, albeit a little slowly. However, we found that once the game did finally launch on occasion it was unresponsive and hung on the splash screen (pictured below), or just outright crashed and returned you to your Game Library.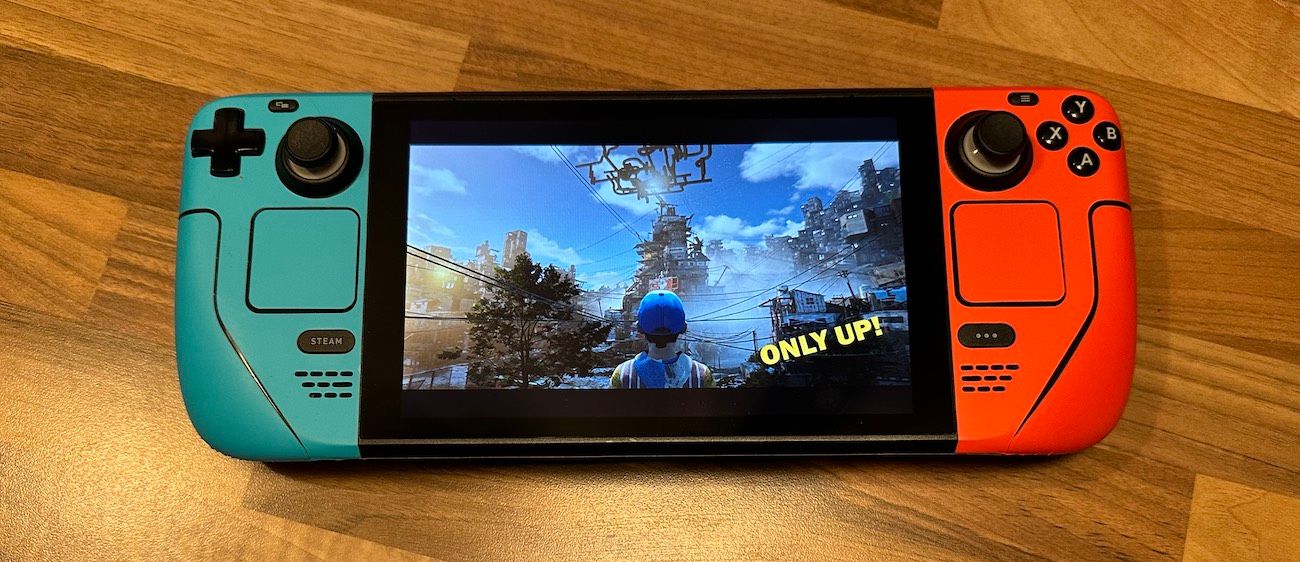 To make progress, we had to add a launch option modification. To do this, follow the below steps:
Select the game on your Steam Deck.
Before pressing play, go over to the cog wheel icon and select Properties.
Once here, in the General section you will see a Launch Options text field. This is used to enter modifications to how the game starts.
In the Launch Options text box enter -DX11.
Back out, and now try launching the game.
Only Up! should now start.
When the game first starts up, you'll likely want to check the controller settings, and switch over to one of the created Community Layouts. The top result (at the time of writing), simply called 'Only Up' seems to work well, but you may want to tweak the mouse sensitivity options a little further to get things how you like them — I found the default was a bit too high.
Beyond this switching the graphics options down to low helps things run a bit better too. By default everything in game is set to 'Epic', resulting in a low ~20 FPS experience on Steam Deck.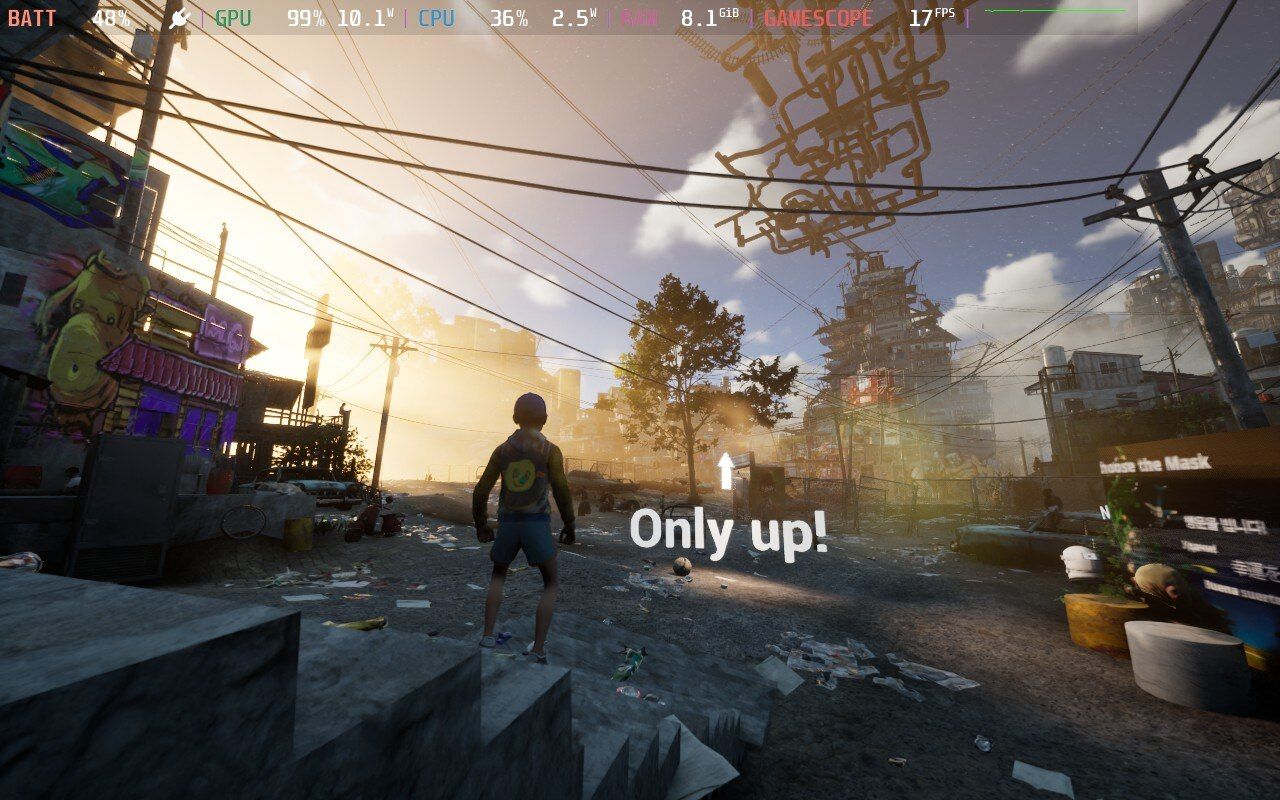 Good luck climbing.