Accessory maker eXtremeRate have announced new replacement shells for the Steam Deck. They are available in clear and solid white.
Accessory maker eXtremeRate today announced replacement shells for the Steam Deck. This comes right after JSAUX teased their own replacement shells several hours earlier.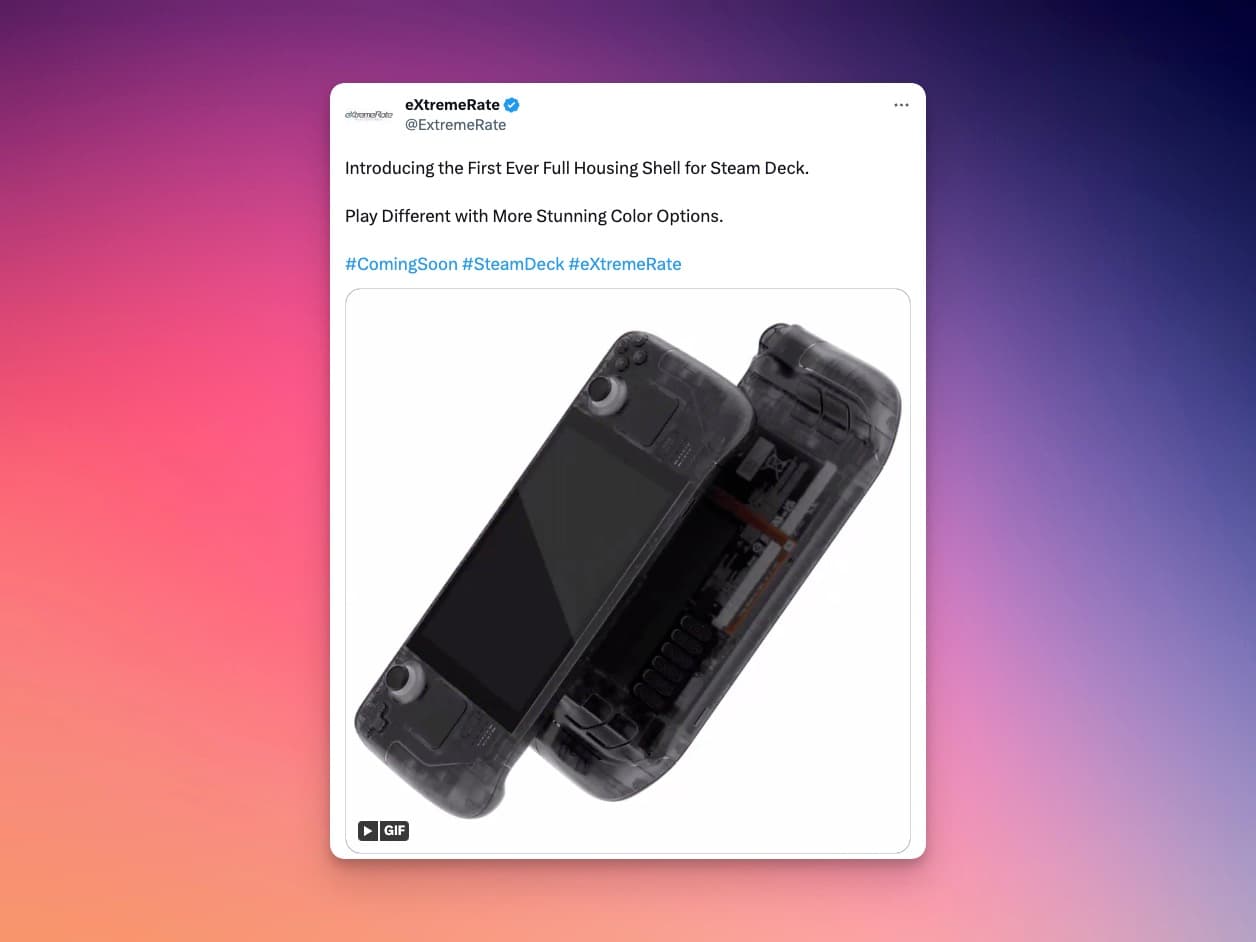 So far, eXtremeRate have teased shells in several different colours: solid white, solid black, solid red, transparent purple, transparent black, transparent clear, a wooden shell, a carbon fibre one, and a purple multi-coloured one:
As of yet, there is no pricing info available (we contacted them for more details), but it looks like they plan to sell a front and back shell for the Steam Deck while JSAUX so far only announced front shells (their back shell already being on the market).
As is the case for the JSAUX case and going by the iFixit guide, this will take several hours to replace. You can find all the different guides eXtremeRate's various products here.
---
Known for creating customization accessories for the different consoles made by Sony, Microsoft and Nintendo, it was only a question of time until they targeted Valve's handheld.
Our friend Dammit Jeff has previously covered their Switch products on his YouTube channel. So if you want to see them in action before ordering your products, here is his video: