Update: November 7th

Activision has shared that the launch of Modern Warfare II has now generated over $1 billion for the company within the first ten days of it being on sale. This sell-through figure sets a new franchise record — one previously made by 2012's Black Ops II, which reached the same milestone in 15 days.
In addition to detailing this sales stat, Activision also noted that player engagement is up, with players already putting a combined 200 million hours into the game.

Original story (October 31st) below:
---
After being absent from the Steam store for the past few years, Activision's latest entry in the long-running Call Of Duty series finally returned to Valve's PC storefront with the launch of the $70 'Modern Warfare II' — breaking records in the process.
ℹ️
What you need to know

• Biggest launch in Call of Duty history
• Global sales of over $800 million in three days
• Highest ever digital sales sets new franchise record
• Said to be "biggest entertainment opening" of 2022
• Return to Steam sees it top Steam sales chart
Biggest Call of Duty launch ever

After just three days of availability Call of Duty: Modern Warfare II saw its "largest opening weekend ever" for the franchise, resulting in sales of over $800 million worldwide.

Activision didn't share unit sales, but was keen to point out one interesting record breaking stat: They shared that the launch for Modern Warfare II now puts it as the "biggest entertainment launch" of the year so far, beating the box office launch weekend takings of both Top Gun: Maverick and Doctor Strange in the Multiverse of Madness — we all know videogames are bigger than Hollywood, but its fun to see it pointed out sometimes.
The company behind Call of Duty also outlined that this launch also set new records for player participation, number of unique players, and hours played.
This new $800 million record beats the previous series high of $775 million, set by 2011's Modern Warfare 3 — but as Stephen Totilo at Axios points out, this does not account for inflation.
Talking about the huge launch weekend, Johanna Faries, Call of Duty's General Manager said:
"Thank you, Call of Duty players, for making Modern Warfare II's launch one for the record books as well as the highest grossing entertainment opening of the year. It is our honor and privilege to deliver such a historic launch weekend for the best fans in the world"
The game is available across PS5, PS4, Xbox Series S and X, Xbox One, and the PC.  
Unlike years prior, the PC version is not only available on Battle.net, as this year marks the series return to Steam. The return to Valve's digital storefront has undoubtedly helped Activision's shooter reach new heights.
Call of Duty Modern Warfare II on Steam

Infinity Ward's latest, released October 28, quickly climbed the Steam top sellers list, ending its debut week in the number one spot — a noteworthy feat as that leading position has been held by Valve's Steam Deck for months now.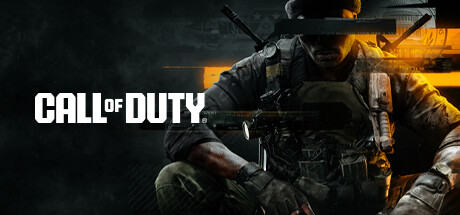 Ever since its launch earlier this year, Valve's Linux-based handheld has sat at the top of the Steam sales chart pretty much unchallenged — a few titles, such as Elden Ring and LEGO Star Wars: The Skywalker Saga, did knock the portable PC off the number one spot, but not for long. Now, the nineteenth entry in the Call of Duty series has claimed that top spot — as for how long, we will have to wait and see.
In addition to topping the Steam best-sellers list, the arrival of the $70 PC version of Call of Duty: Modern Warfare II also broke all-time series records on Steam for the franchise, as noted by Benji-Sales on Twitter.
Over its launch weekend, the game attracted over a quarter of a million concurrent players on Steam — making it the biggest launch for the Call of Duty franchise on Steam to date. At its peak the game saw a massive 263,174 players in-game.
This number of peak concurrent Steam players vastly outranks those of prior entries in the series.
---
Want to play Call of Duty: Modern Warfare II on your Steam Deck? Here's how: