The virtual reality version of Innersloth's beloved social deduction game has hit a huge sales milestone.
Innersloth's much-loved multiplayer hit has an all new milestone to brag about — with the virtual reality version of their social deduction game having now passed a total of one million sales.
This VR take on the 'crewmates versus impostors' game was developed by Schell Games — and only launched a few months back, in November of 2022.
Since then Among Us VR, which is available for the Meta Quest 2, Rift, and other VR headsets (via Windows and Steam), has been played in virtual reality over four million times, with an average of 44,000 matches played each day. That's a lot of emergency meetings.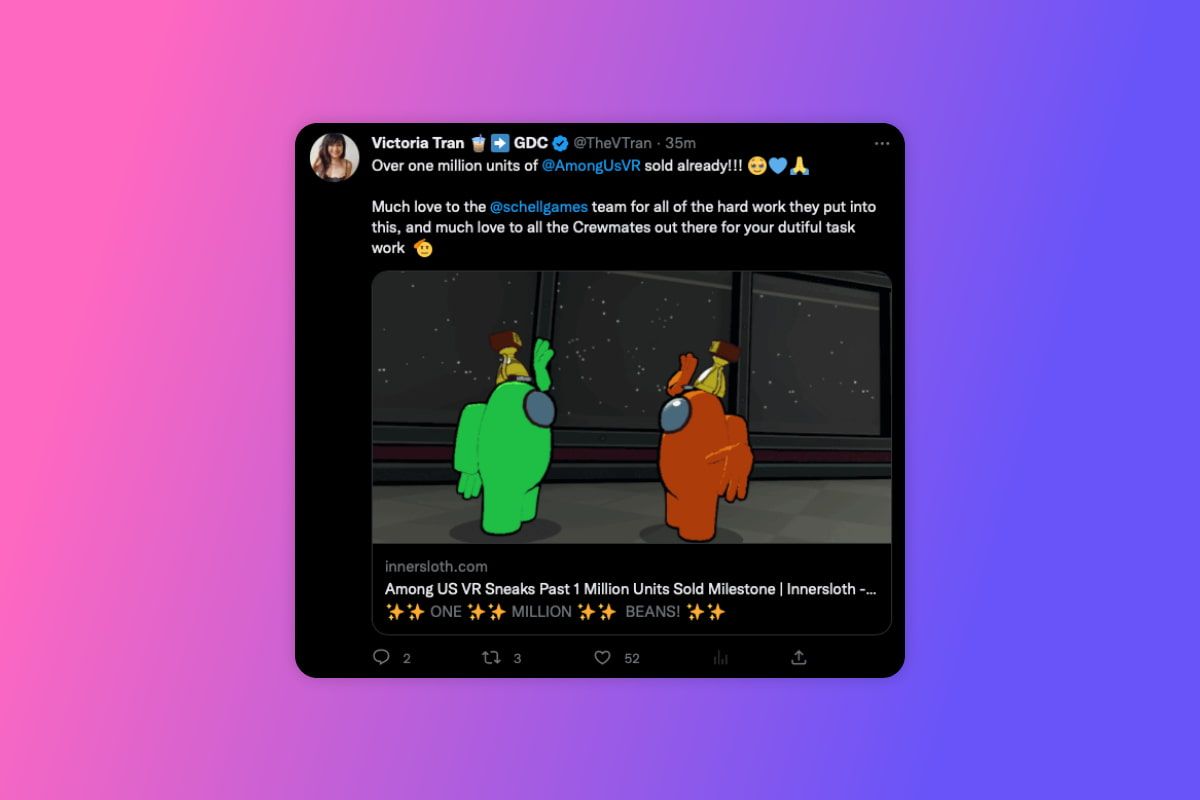 The 'sus' game is also set to launch on an all new virtual reality headset — as it's slated to arrive on Sony's upcoming PlayStation VR2 really soon.
The VR version also has plenty of additional updates on the way, including a new map, additional cosmetics, collabs, and more.
Innersloth shared news of this 1 million sales milestone on their website.
---