I'm usually a big baby when it comes to horror games, and I don't think I've ever finished one. And yet, I am looking forward to trying out Hell is Others, an online multiplayer, survival horror, top-down shooter (what a mouthful) developed by Strelka Games and Yonder.
According to the press release, in Hell is Others, you play as Adam Smithson as he does his best to exist in his tiny apartment, alone, high above Century City. His only companion is a bonsai tree. But like everything else in the city, his plant requires blood to survive. So Adam is forced to find a regular supply on the dark streets below.
Hell is Others combines different elements to bring a unique spin to the PVPVE genre. Similar to games like Escape from Tarkov, you leave your apartment to gather resources and clear missions while fighting monsters and other players and hoping you're able to "extract" (hence the comparison to Escape from Tarkov) in time and get back to your apartment.
The resources you gather can then be used to customize your apartment, unlock perks, and grow custom ammo that might be more efficient against certain enemy types. All of this while reminding me strongly of the Hotline Miami series.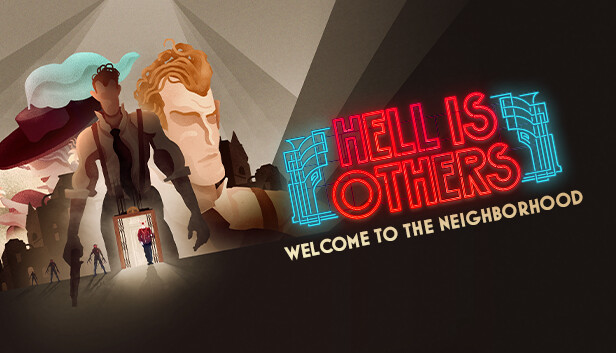 The game will officially launch on Steam on October 20th. A closed beta will start on September 2nd, and if you're interested, you can request access on its Steam Page.
There is no mention yet if the game will be Steam Deck Verified, but from reading the description, I don't see any reasons why it shouldn't. I can't wait to shit my pants and try this game.