We anticipated it last week, but the community has now verified it. According to comments in the Reddit mega thread, if you reserve a Steam Deck today, you will receive the order email a few days later. Only the 64GB model in the EU is still running behind.
In the Reddit thread on r/SteamDeck, you will find multiple posts by people who preordered the Steam Deck at the end of last week and received a follow up email this Monday. The fastest we have seen so far was a waiting time of only two days.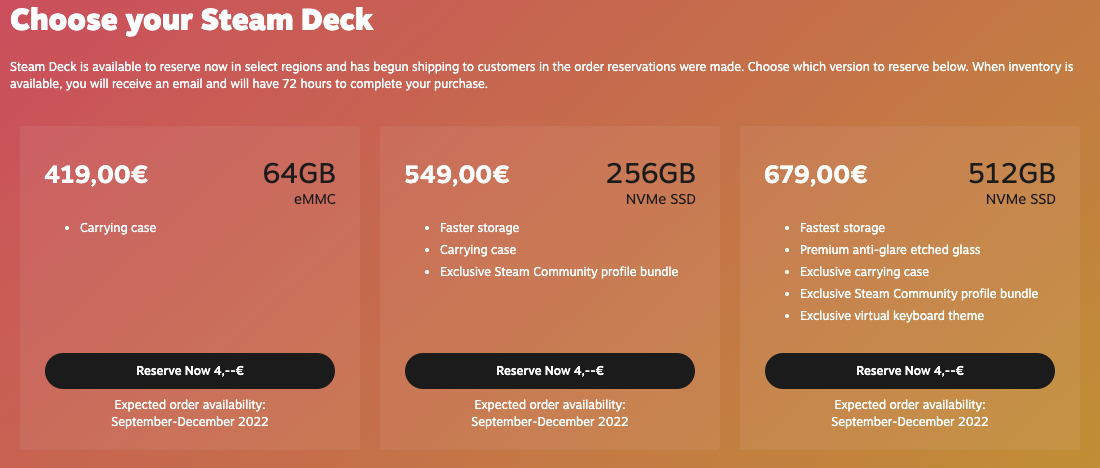 If you visit the Steam Deck preorder page, you will still find an estimated delivery window stating Q4, or September to December.
This might not change today. We expect Valve prefer updating all different options simultaneously, and since the EU 64 GB variant is still running behind (Valve is sending out emails for preorders placed in early September), we believe it'll take a while until Valve changes from their biweekly schedule to confirming the shipment immediately.
Regardless, it looks like the supply issues are finally resolved, and the Steam Deck will get into more hands of users sooner.
---
If you have received your Steam Deck email today, don't forget to check out our Steam Deck Starter guide. It'll teach you everything you need to get started.
And a little teaser: we're updating it soon!